The 5 best souvenirs at Japan's #1 souvenir location (Michinoeki-kyoda)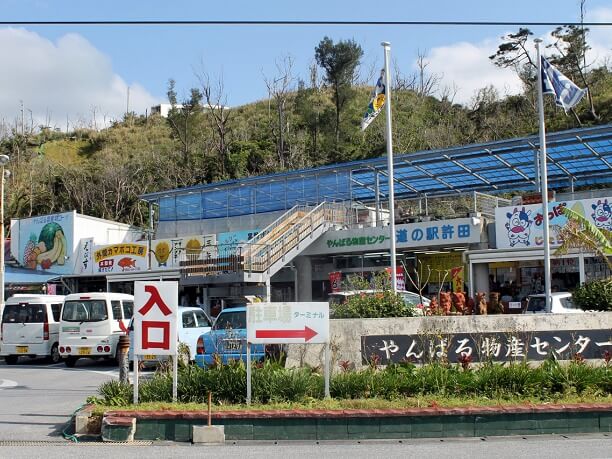 Last time around International Street (国際通り) in Naha Okinawa was picked as Japan's best souvenir location. This time around "Michinoeki-kyoda" (許田) won the title of Japan's number one souvenir location.

Michinoeki-kyoda is located where you get off the highway at the gateway to the northern area.
From the Okinawa Expressway North take the Kyoda exit and Michinoekikyoda soon comes into view. The beauty of the popular aquarium and Kouri island close by. This area has become the base for sightseeing in the North and welcomes many tourists every day.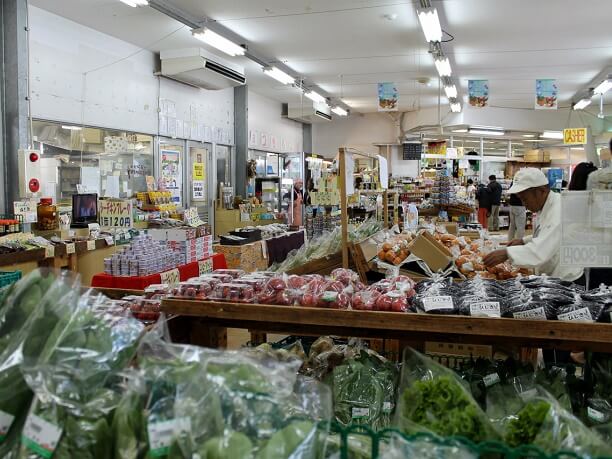 This popular roadside station sells fresh vegetables from Nago city. Local customers shop here in confidence.
Northern specialties fruits are lined up on store shelves.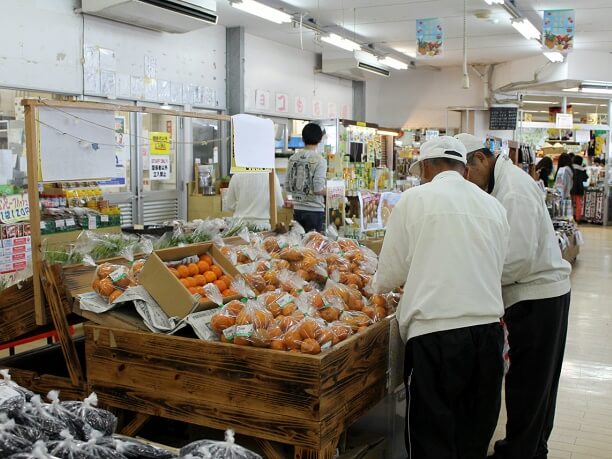 Let us introduce the 5th – 2nd place most popular souvenirs.
The spokesman for Michinoeki-kyoda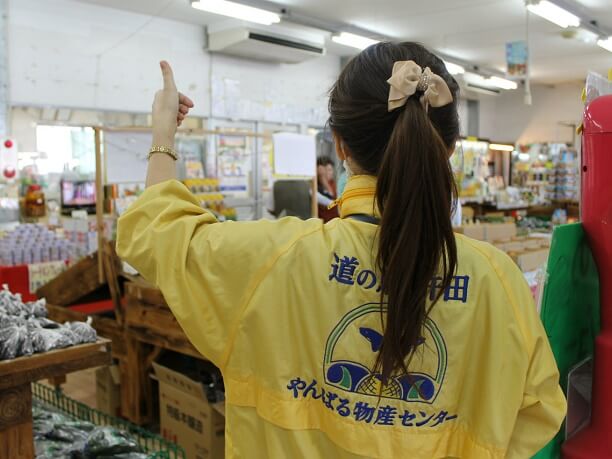 Their spokesperson introduces the 5 most popular souvenirs!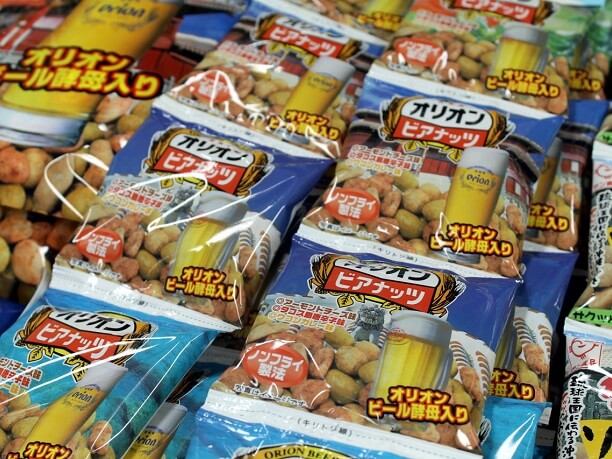 In fifth place… 5pcs set of Orion beer nuts (300 yen, tax included)
Made at the Orion beer factory in Nago City, these snack nuts are made with Orion beer yeast. It is a popular item with high-income people who buy them as souvenirs for many people.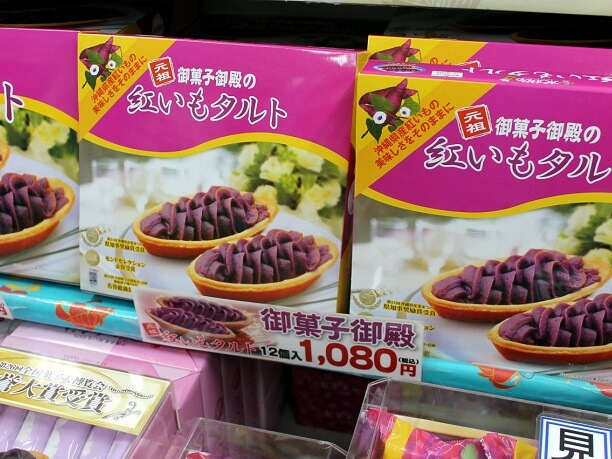 In 4th place…Beni IMO tarts, 6 pieces (648 yen tax included). This souvenir is made with the popular Okinawan sweet potatoes.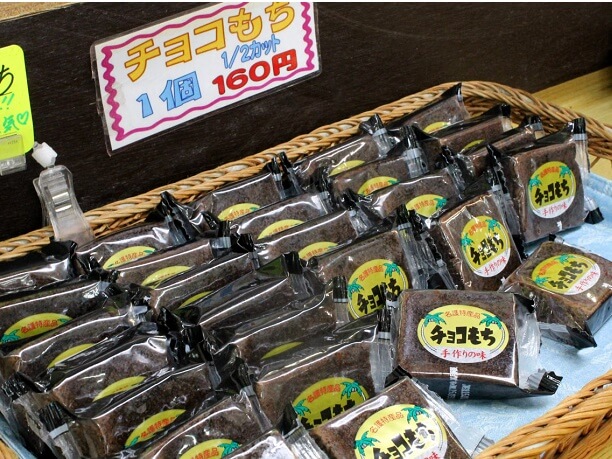 In Third place… chocolate mochi (160 yen tax included). This famous confection was introduced in Nago City in 1995. It is a handmade treat that has a light chocolate flavor and delicious chewy texture.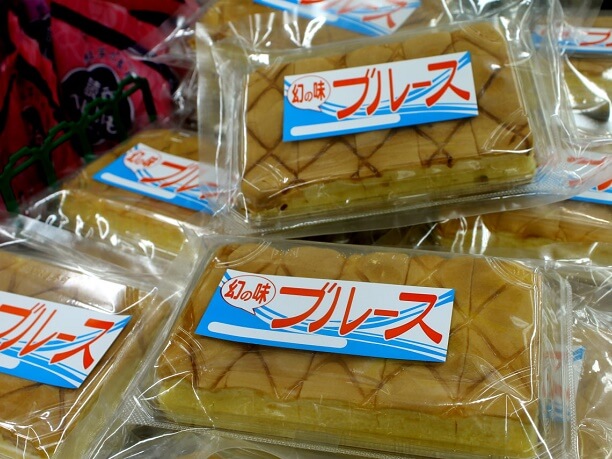 In 2nd place… Maboroshinoaji Blues (630 yen including tax). This scarce commodity has a limited production and only sold in a few stores.
So what is the #1 Souvenir sold in Okinawa?
Compared to international Street in Naha "Michinoeki-kyoda has many more limited edition souvenirs. Including chocolate mochi, Blues, and various other snacks It is also home to the #1 best selling souvenir in Okinawa.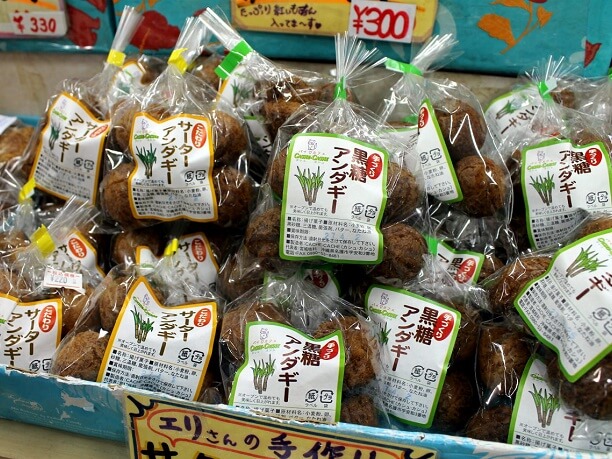 In 1st place…Eli's hand-made minisataundgie 6 pieces (220 yen tax included). It is made in small pieces that can be eaten in one bite. With its delicious homemade taste and cute looks it has worked its way into the hearts of many women. Especially because it is known to be made locally by a good mom and cook, "Eli"(エリ)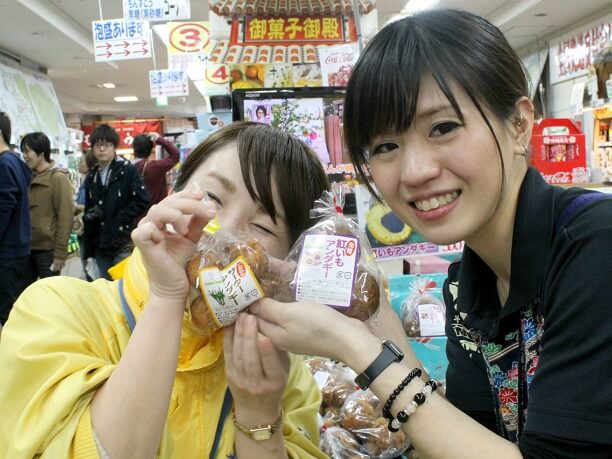 The daughter of Eli (pictured right) also works at Michinoeki-kyoda and loves selling her mother's treats with a smile.
These popular souvenirs are offered in a few other northern locations.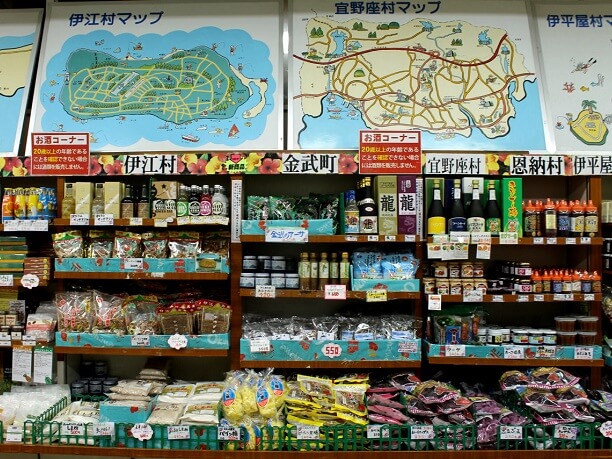 These popular souvenirs of Michinoeki-kyoda" are also sold in Onna son Village, Kinchou area, and Ieso-Village.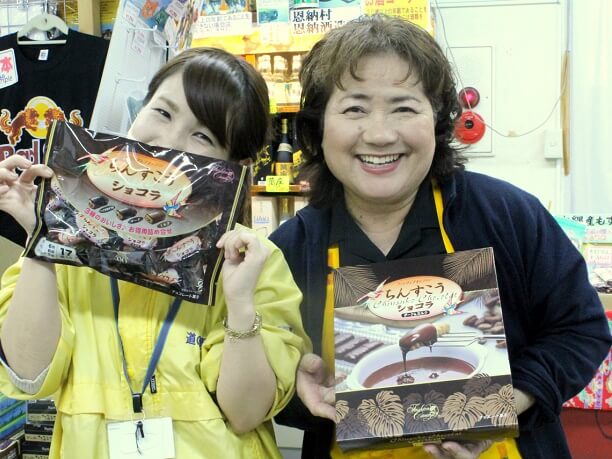 Michinoeki-Kyoda has a very nice work atmosphere. It is filled with energetic, distinctive people, who always appear joyful.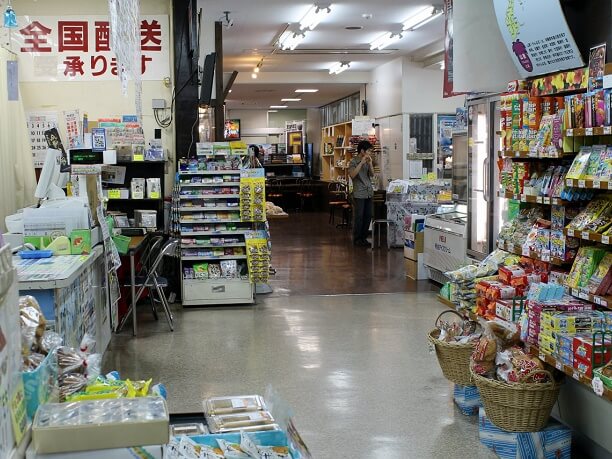 Most roadside stations are simply a way station and shelter. But Michinoeki-kyoda is something completely different. With its Northern Okinawa fresh vegetables to handicrafts and freshly baked gourmet takeout to a Steak restaurant, as well as a tourist ticket counter and ATM, it really has everything you would need when souvenir shopping. It has about 1,500,000 visitors per year and in 2014 was chosen Japans No. 1 road station. It is worth taking a look at!
Michinoeki-kyoda
Spot name(Ja)

道の駅 許田 やんばる物産センター
Address

17-1 Kyoda Nago-city OkinawaClic
Address(Ja)

沖縄県名護市許田17-1
Telephone

0980-54-0880
Open

8:30a.m. to 7:00p.m.
Close

Without
Parking lot

yes