YES! You can find the best Okinawa goods for you. Nine best "cool" gift shops.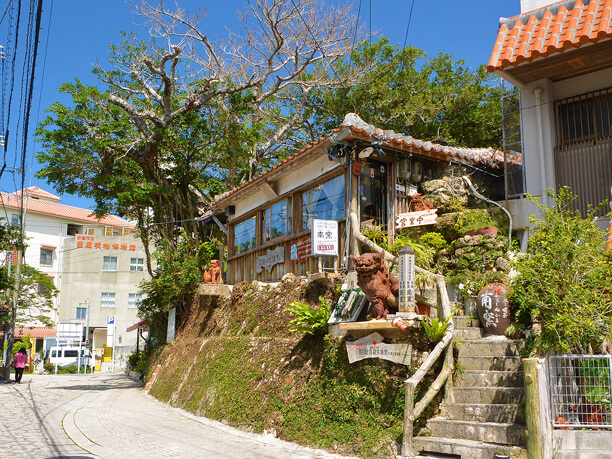 When it comes to souvenirs, you would probably like to give something that has the memories of the place you have visited. Something special that represents everything you have experienced such as the environment, culture and the people's warmth there. Isn't it what the souvenir is all about? We hope you will find something like that. We would like to share places where you may get Okinawa souvenirs that we recommend from unique fancy goods to popular items that you must get.

Souvenirs northern central region; Michi-no-Eki Kyoda has it all!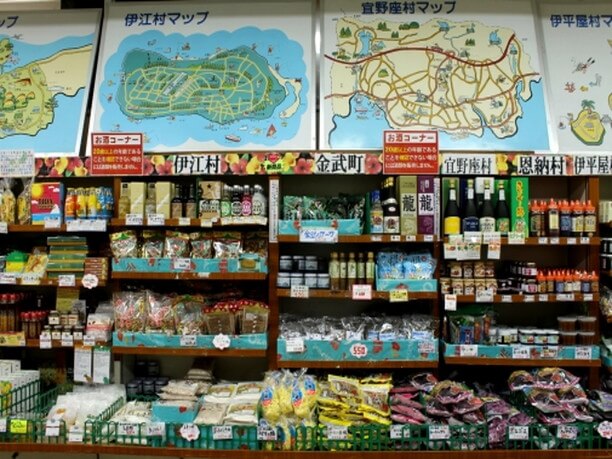 The michi-no-eki Kyoda that has a lot of souvenirs is the first michi-no-eki in Okinawa. They have a wide selection of souvenirs from the Onna Village, the Kin Town and the Ie Villege. A rare item "Blues –a taste of illusion" is one of them.
Mini Sata Andagi Okinawan doughnut made by Ms. Eri is the most popular item and highly recommended. Don't forget to check out the michi-no-eki Kyoda' original goods such as Yanbaru's recommended specialty item "Mr. Yamanoha's miso sauce", "Jimami peanut tofu" and more!

【Spot name】The michi-no-eki Kyoda
【Address】17-1 Kyoda Nago-City Okinawa
【Holidays】seven days a week
Looks like a resort hotel! Aeon Mall Okinawa Rycom appeared on the scene.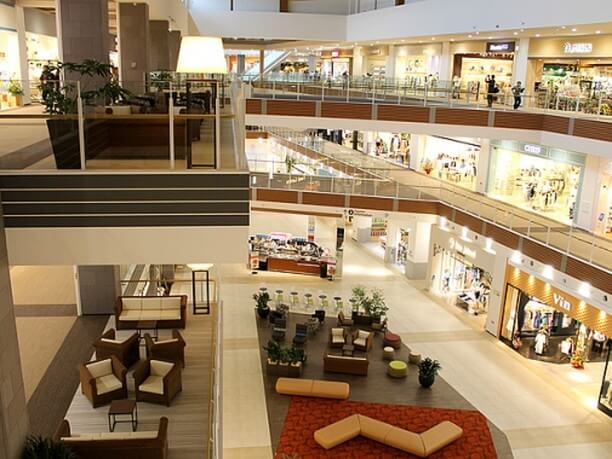 One of the largest fish tanks in Japan welcome you at the Aeon Mall Okinawa Rycom. This shopping mall is the biggest in Okinawa but it is so much like a big resort hotel! The spacious mall has many shops of Okinawan fashion brands, fabric and fancy goods. The Awamori (a colorless distilled spirit) corner with an abundant line-up is very popular among those who love drinking! The mall is a place that is packed full with Okinawan excitements.

【Spot name】Aeon Mall Okinawa Rycom
【Address】Tochi-kukaku seirichinai Awase, Kitanakagusuku
      Village, Nakagami District, Okinawa
【Business hours】Aeon Mall Specialty Shops 10a.m. ~10p.m.
【Holidays】none
Choju Okinawa Village(Logivity Village); find the hidden gem at ASOBINIWA!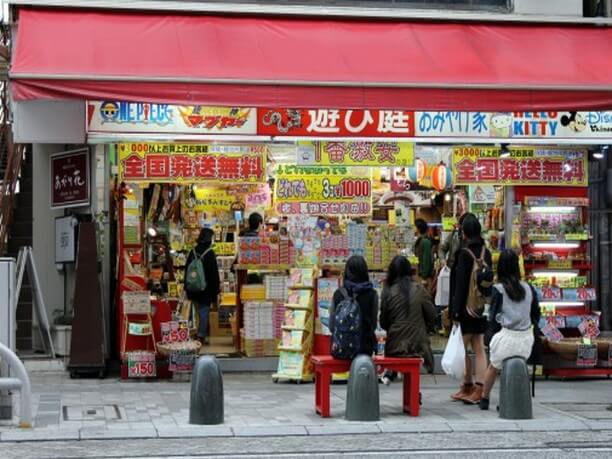 The Choju Okinawa Village Asobiniwa is one-minute walk from the Makishi Station. Asobiniwa has more than one thousand items such as snacks, alcohol, T-shirts and fancy goods. The popular seaweed souvenirs are Umi Budo sea grapes and Mozuku seaweed; you may want to check them out. The humorous long-legged Shisa doll (Shisa: the traditional Okinawan decoration that resembles a lion and is believed to keep evils away) is definitely a unique gift and something you don't want to miss. If you spend more than 2000yen, you can get their special bag! They have a special corner for an unbelievable deal of "getting three for 1000yen" and it is very interesting and highly recommended. Please find the hidden gem only for you out of the large variety of merchandise.

【Spot name】Ashibina (International Street)
【Address】Miyazato Bldg. 2-7-26 Makishi Naha-City Okinawa
【Business hours】9:00a.m. ~ 11:00p.m.
【Holidays】none
Local supermarket is really a souvenir shop! Cheap and convenient!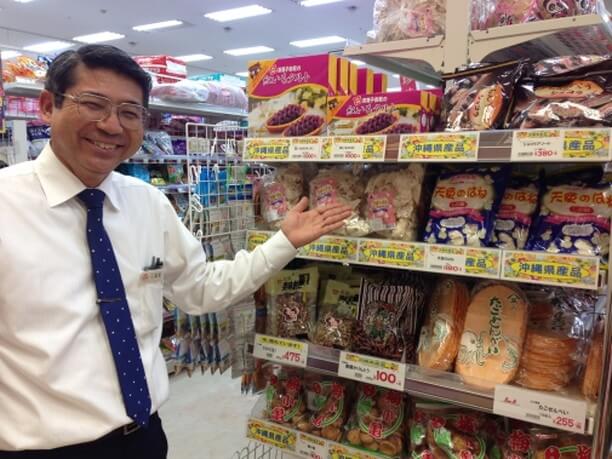 The shelves in the supermarket are actually full of souvenirs! There are tons of smaller-sized, lightweight and quite inexpensive items. If you would like to buy snacks, Awamori Okinawan spirit, Kokuto brown sugar, Sanpin green tea and other Okinawan special items, we recommend you to go to a supermarket! They have an Okinawan special item corner and it is very convenient! The delivery service is available, too.

【Spot name】supermarket
【Address】7-1-2 Oyama Ginowan-City
【Business hours】9:00a.m. ~ 12:00a.m.
Healing spot: Yachimun Street with Old Okinawan houses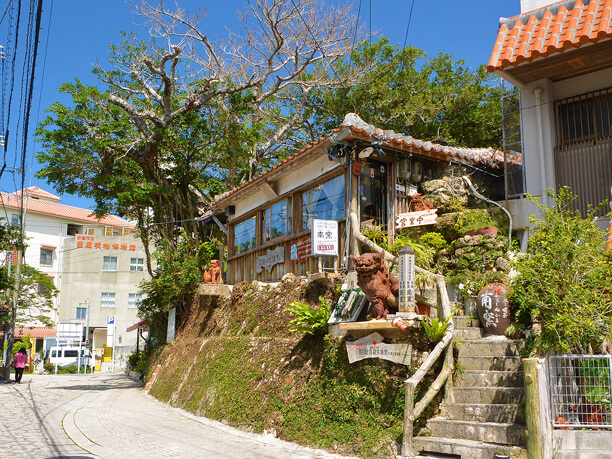 The popular tourist spot Yachimun Street has a somewhat nostalgic atmosphere. You'll see Old Okinawan houses, red roof tiles, and stone pavements. The street still retains the feel of Okinawan history and culture. We recommend you to go to fancy goods shops where they sell Okinawa ceramics created by young artists from Tuboya ware potteries, Ryukyu glass and accessories. This street is a merging spot where people pass good products from the past to people who would like to continue the craft. You can purchase souvenirs but also you can try your hand in making pottery.

【Spot name】 Yachimun Street
【Address】 Yachimun St. 1-21-14 Tsuboya Naha-City Okinawa
【Business hours】 different each shop
Eat at Penguin Deli! Okinawan good food collaboration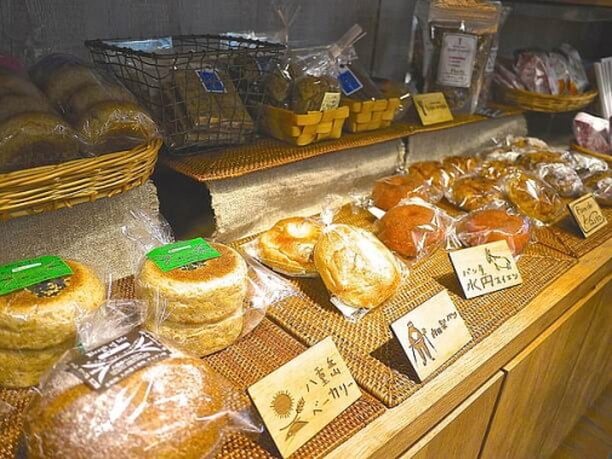 The Penguin Deli is a slow food deli and they don't use a microwave, white sugar and food additives. You can enjoy delicious Okinawan daily dishes and bread in the woody-taste eat-in space. If you are interested in Okinawan special foods and organic foods, we highly recommend this place. You can try the Ishigaki Island chili oil that is sold at the gift corner there, too. It is great because you can sample some before you decide to buy it. This deli is open only for a limited time until 2017. Don't wait too long to stop by.

【Spot name】Penguin Deli (Naha)
【Address】2-2-30 Makishi Naha-City Okinawa
【Business hours】10:00a.m. ~ 10:00p.m. (last order: 9:00p.m.)
【Holidays】none
Want to see New Okinawa? Go to Garb Domingo in Tsuboya Town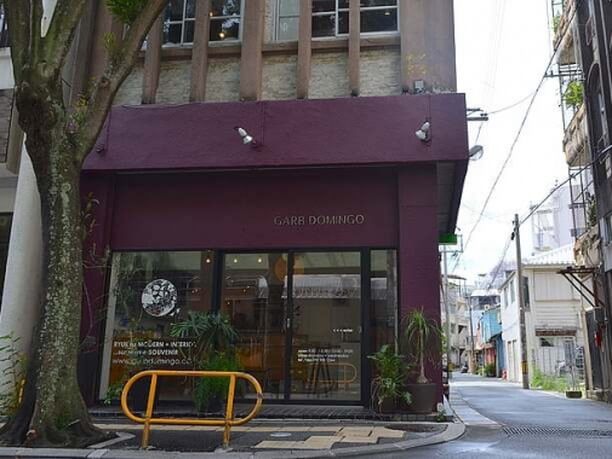 The Garb Domingo is a souvenir shop in Tsuboya town, a short distance back from the International Street. There is a Horutonoki (Elaeocarpus sylvestris) at storefront and the tree creates a nice shade. They sell Okinawan specialty goods and selected items from all over the world. If you like something unique and different in Okinawan souvenirs, this is the place to go.

【Spot name】Garb Domingo
【Address】1-6-3 Tsuboya Naha-City Okinawa
【Business hours】9:30a.m. ~ 1:00 p.m., 5:00p.m. ~ 7:00p.m.
【Holidays】Wednesdays & Thursdays
Cannot help giggling! Toy Works full of unique pieces of work!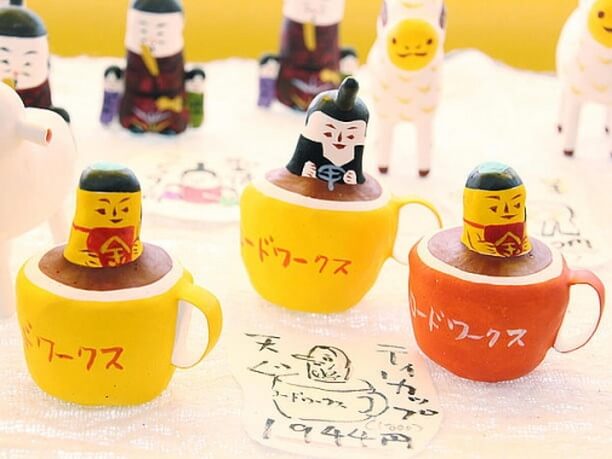 You cannot miss the Toy Works with the bright yellow color outside. The owner is a Ryukyu paper-mache artist, Mr. Morito Toyonaga. His shop is filled with his original Ryukyu toys and traditional paper-mache dolls. He expresses his uniqueness and creativity with drawings and words on them. It is up to you how far you expand your imagination. You will giggle when you look at the toys at the Toy Works. A lot of fun awaits you here.

【Spot name】the Toy Works
【Address】3-6-2 Makshi Naha-City
【Business hours】10:00a.m. ~ 6:00p.m.
【Holidays】Sunday
You'll find Okinawan artists at mofgmona no zakka; bowls, plates, cups and more!

The fancy goods shop mofgmona no zakka used to be an apartment. When you step in the shop, it feels like you are visiting a friend's house.
The living space is kept as it was to display; a table, window-side, walls, shelves and a loft showcase bowls, plates, cups and more. Some of them are simple color combination of black and white, and others have pop colors.
There are yachimun, earthenware, glass, woodwork and household goods. Please pick up and feel the texture of anything that catches your eyes!
We hope you'll encounter the item of your choice that you want to take home.

【Spot name】mofgmona no zakka
【Address】2-1-29-301 Ginowan Ginowan-City Okinawa
【Business hours】12:00p.m. ~ 6:00p.m. (Mondays & Thursdays)
          2:00p.m. ~ 8:00p.m. (Fridays)
          12:00p.m. ~ 8:00p.m. (Satdays & Sundays)
【Holidays】Tuesdays & Wednesdays

Okinawa is a very popular tourist destination and there are a myriad of souvenir shops. A souvenir shop you just drop in, or a fancy goods store you find by accident when you get lost… everything you encounter might be meant for you. You meet new people, find something new in yourself, and have countless memories. Please take home souvenirs you cannot touch with you, too.