Take the kids on a family trip to visit these featured Hokkaido tourist destinations!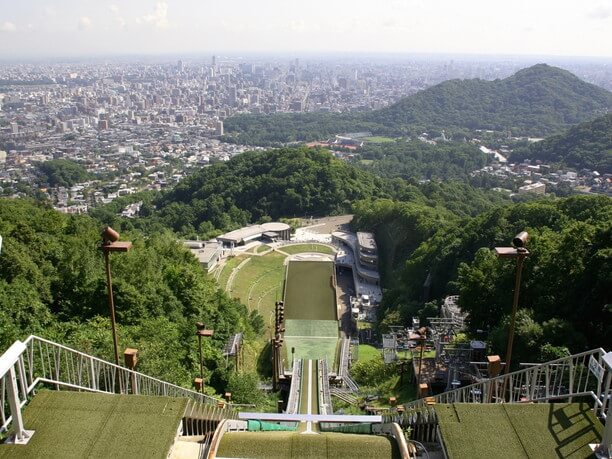 If you're going on a family trip to Hokkaido please visit some of these highly recommended spots!
You can deepen the bonds of your family while having a fun experience.
Here is a summary of pleasant tourist destinations that are wrapped in the wilderness of Hokkaido and will make wonderful family vacation memories.

You can observe the wild animals up close at this popular attraction for adults and children.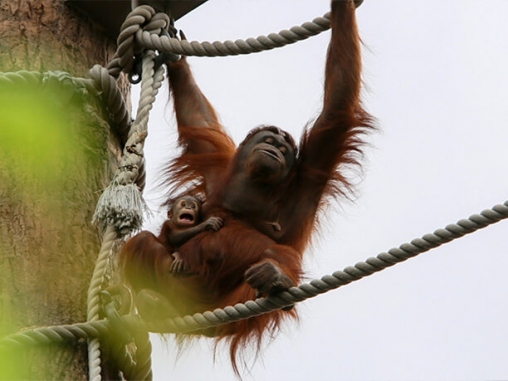 Asahiyama Zoo (旭山動物園) has become popular on a nationwide scale. Its practice called "behavior exhibits" lets you see animals in a natural and ecological way.
The handmade signs used throughout the zoo give it a warm and friendly feel.
Featured are the cylinder water tank where you can see the seals swimming, the penguin pools where you can view from the bottom of the pool, the polar bears diving into their pool, and orang-utans walking a tightrope (The tightrope walking is not easily seen).
During the winter the Penguin walk is very popular.

【Spot name】Asahiyama Zoo
【Address】Kuranuma Asahikawa-cho Asahikawa-city Hokkaido
【Hours of operation】 4/29/2016-10/15/2016
              9:30a.m. to 5:15p.m.
             10/16/2016-11/3/2016
              9:30a.m. to 4:30p.m.
             * Admission up to 4:00p.m.
             Night Zoo
             8/9/2016-8/15/2016
              9:30a.m. to 9:00p.m.
             * Admission up to 8:00p.m.
             Winter season opening
             11/11/2016)-4/9/2017
              10:30a.m. to 3:30p.m.
             * Admission up to 3:00p.m.
【Closed】 Year-end and new year holidays (12 / 30-1/1) closed.
      Heisei 28 summer opening period
       4/29/2016-10/15/2016
       10/16/2016-11/3/2016
      Period of the Zoo at night
       8/9/2016-8/15/2016
      Winter opening time
       11/11/2016-4/9/2017
The large sea mammal shows are not to be missed!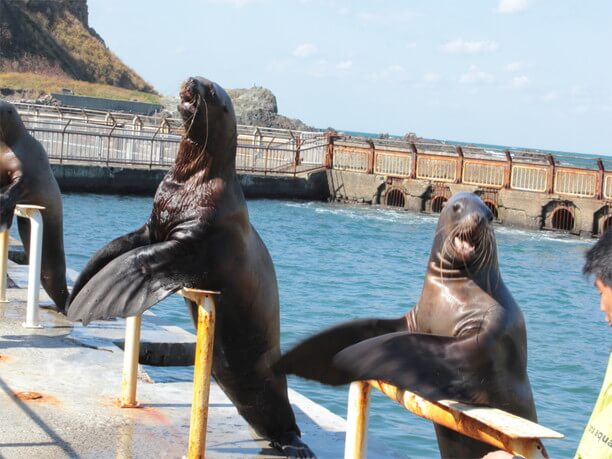 As you enter the aquarium you will see various sea creatures that seem so close that you could reach out and touch them.
They put on a very compelling show at the Otaru Aquarium.(小樽水族館) You can enjoy the trainer working with the seals to perform their whimsical show, the Penguins demonstrating their stunning techniques, and lots more!
You will enjoy going here on a family trip.
It is even better than you imagine to see the large marine mammals such as walruses, dolphins and sea lions perform.

【Spot name】Otaru Aquarium
【Address】Iwatsu 3-303 Otaru-city Hokkaido
【Hours of operation】10:00a.m. to 4:00p.m.
Craftsmanship with magic hands make for an enchanting family experience.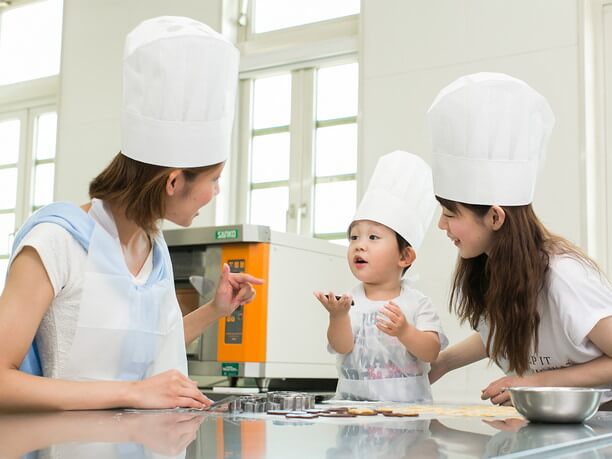 Everyone can enjoy the popular Hokkaido Shiroi Koibito Park(白い恋人パーク).
You can participate in one of their scheduled tours and see how they make their sweets.
The craftsmen will capture your heart as they work one by one creating a colorful candy or sugar craft. You can even participate in a candy making workshop that will provide lasting memories and a delicious souvenir to bring home.
Maybe one of the children watching the candy makers will be inspired and one day become a Shiroi Koibito craftsman!

【Spot name】Shiroi koibito Park
【Address】11-36 Miyanosawa 2 jo 2-Chome Nishi-Ku Sapporo-city
【Hours of operation】9:00a.m. to 6:00p.m.
             (admission until 5:00p.m. shopping up to 7:00p.m.)
The whole family will get excited about this recommended tourist destination!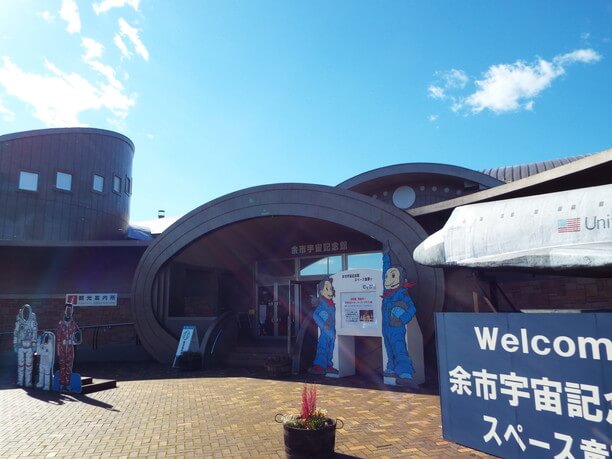 Astronaut Mr. Mamoru Mori was the first Japanese space shuttle passenger. He received much attention for bringing a local apple into space. This is commemorated in the name of this shop "Road station space Apple Yoichi."
The Space Museum, includes a local sales office for sweet and savory pies. It is a great place to stop and be rejuvenate on a family trip.
There is footage revealing the mysteries of the universe at the Memorial that is exciting for adults and children alike.
Maybe the next "Mamoru Mouri" (毛利衛) will be inspired at this shop!

【Spot name】Road Station space Apple Yoichi
【Address】4-1 6 Chome Kurokawa-cho Yoichi-cho Yoichi-gun
【Hours of operation】 9:00a.m. to 6:00p.m. (mid-April-11 April)
             9:00a.m. to 4:30p.m. (11-early to mid-April)
【Closed】 Open every day (early April-11 April)
      Every Monday (11-early to mid-April)
      * Monday public holidays when the next day's
Enjoy the taste while you learn the history of chocolate!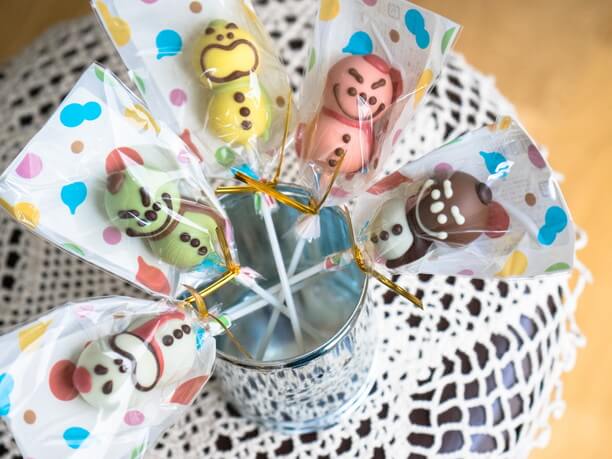 When you here "Royce from Hokkaido," chocolate comes to mind.
Along with tasting chocolate at Royce Chocolate World, you can learn about the history of chocolate while touring an ever-evolving bright and clean manufacturing plant.
On exhibit are labels and cans of chocolate known around the world.
You can watch through the glass as they make their delicious chocolate.
You can also taste the delicious chocolate on the fly.
You will enjoy the sweet chocolate fragrance and the opportunity to take home one of their original products as a souvenir. This is a popular family tourist destination.

【Spot name】Royce Chocolate World
【Address】New Chitose Airport 3F Chitose-city Hokkaido
【Hours of operation】8:00a.m. to 8:00p.m.
【Closed】 Open every day
Adults and children are very happy experiencing this delicious fresh milk!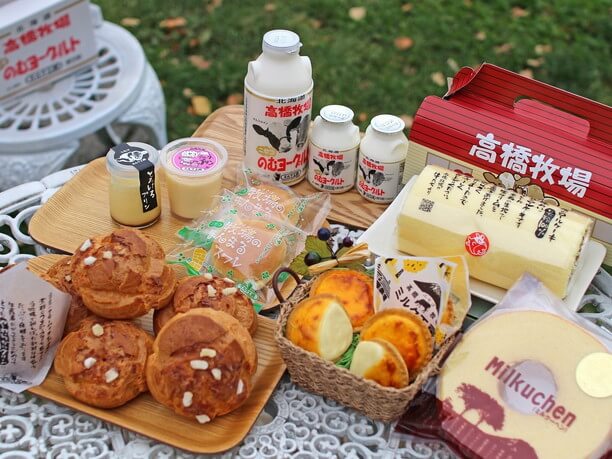 Takahashi Ranch Niseko Milk popular milk factory is a leading tourist attraction.
They feature such products as Ice cream, soft serve ice cream, and yogurt.
It is not a memory you will soon forget after you taste such incredibly smooth things!
Local delivery is available!
It is a perfect place for getting souvenirs on a family trip.

【Spot name】Milk factory
【Address】888-1 Soga Niseko-town Abuta-gun Hokkaido
【Hours of operation】Summer 9:30a.m. to 6:00p.m., Winter 9:30a.m. to 5:30p.m.
A pleasant family vacation awaits outside the hustle and bustle of the city at this "nature resort"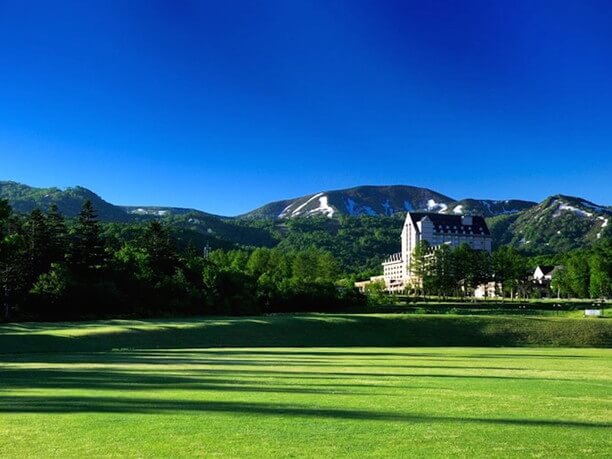 In the summer you are surrounded by dark-green colors that make this resort an excellent place to enjoy the great outdoors.
In addition to a spectacular panoramic tour you can enjoy outdoor activities in the forests and mountains.
In the winter you can enjoy skiing, snowshoeing, a panoramic tour in their special car, or explore the area on a snow Segway (first introduced in Japan).
Experience the charm of Hokkaido as the time passes slowly while you enjoy being out in nature not far from the hustle and bustle of the city.

【Spot name】Kiroro resort
【Address】Tokiwa 128-1 Akaigawa-mura Yoichi-gun Hokkaido
【Closed】 Slopes open
      During the high season (12/11/2015-4/3/2016)
      Spring season (4/4/2016-5/8)
Plan to spend a happy time with the family at this Hokkaido wilderness resort!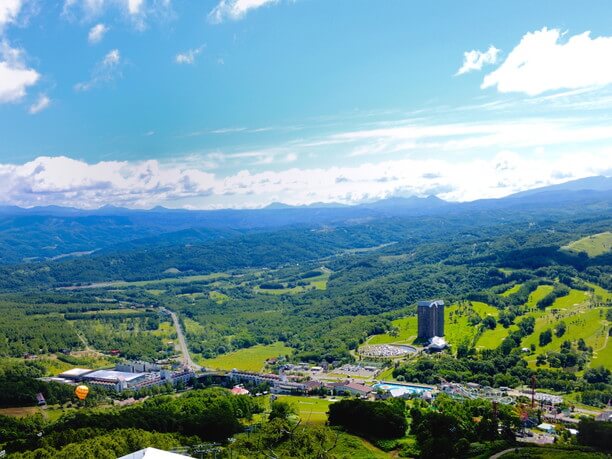 Rusutsu resort (ルスツリゾート) is recommended for the whole family, whatever the season.
It is synonymous with Hokkaido's largest amusement park with about 60 different attractions. In the summer you can cycle, golf, canoe, raft, horseback ride and mountain bike. In the winter there is excellent skiing!
Hokkaido top grade Mt Youtei has a spectacular natural phenomena known as the "sea of clouds." This is also known as an amazing sunset spot.
It is definitely Nature on display in a way that will heal and impress!
A great place for the family to explore!

【Spot name】Rusutsu resort
【Address】13 Banchi Izumikawa Rusutsu-Mura Abuta-gun Hokkaido
【Hours of operation】Winter ski sales 9:00a.m. to 9:00p.m.
Bring your family to this Hokkaido memorial site!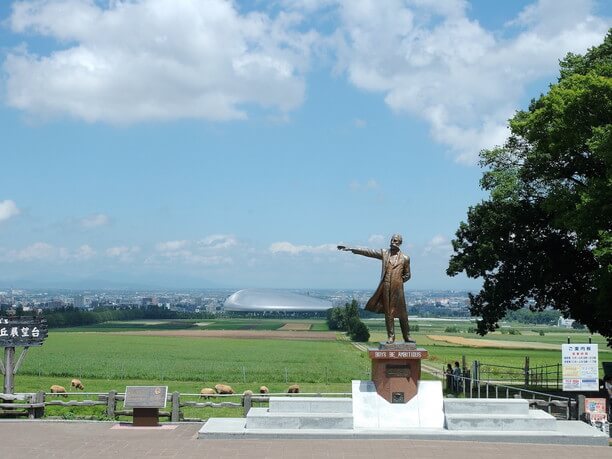 Hitsujigaoka Observation(羊ヶ丘展望台) Hill has a country like atmosphere yet it is located in metropolitan Sapporo.
From the observation hill you can easily see the Sapporo Dome in the city and a little further out you can see the Ishikari plain.
There is an excellent photo opportunity in front of the Clark statue (クラーク像). Many families stop to take a photo as they strike the same pose as Clark.
After the observation hill you can go for an experience of the chefs food for the soul "Genghis Khan", then hit the hot springs to complete your healing journey

【Spot name】Hitsujigaoka observation Hill
【Address】1 Banchi Hitsujigaoka Toyohira-Ku Sapporo-city Hokkaido
【Hours of operation】 May-June 8:30a.m. to 6:00p.m.
             July-September 8:30a.m. to 7:00p.m.
             October-April 9:00a.m. to 5:00p.m.
Your family will enjoy traveling to this winter sports center!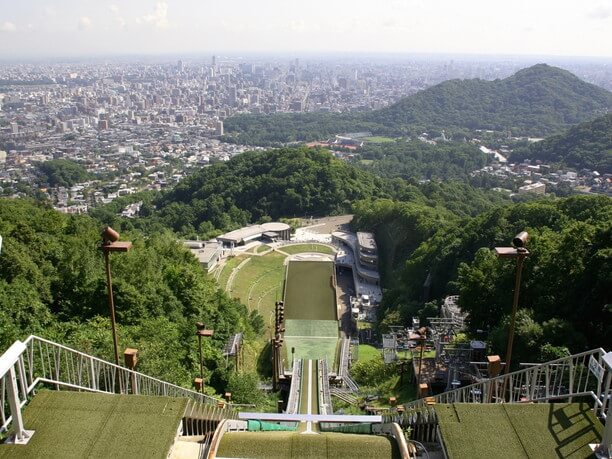 From the observation deck 900 feet above sea level you share the same view that Mt. Okura ski jump Stadium (大倉山ジャンプ競技場) had at this "Sapporo winter sports Museum."
You can experience several events thanks to the virtual image simulator. You can fly to the sky on the giant screen in a ski jumping experience. Or ride the course in bobsleigh experience. In the figure skating spin experience you will feel like you are really spinning.
Families can feel the presence of these winter athletes and the children can learn a valuable experience, why not me?

【Spot name】Mt. Okura ski jump Stadium
【Address】1274 Miyanomori Chuo-ku Sapporo-city Hokkaido
【Hours of operation】 During the summer (5-10) 8:30a.m. to 6:00p.m.
             Winter season (11-4) 9:00a.m. to 5:00p.m.
             * Ride the bus exit each 30 minutes prior to
             * Not available jump competitions and official practice day