Professionally selected, best breakfast spots in Okinawa.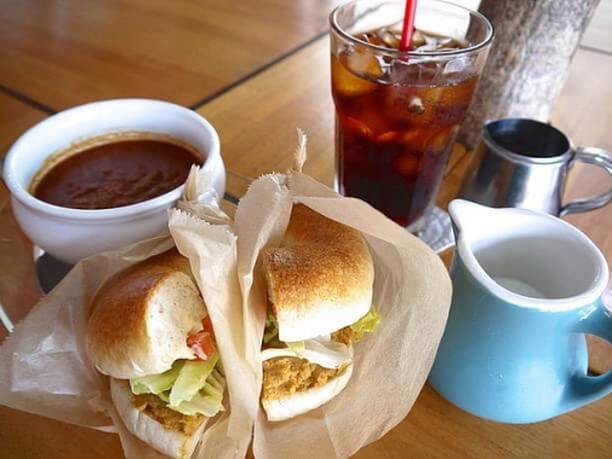 Breakfast is an important meal for us. So it is good to choose a place to eat in Okinawa (沖縄) that you can enjoy. A place where you can from the shop's window see and feel the radiance of the sun, the magic of the trees and plants, and even experience healing music that feels the space while you eat.

We would like to recommend to you some special places in Okinawa that allow you to wake up in nature while you enjoy a stylish breakfast in these professionally selected restaurants.

It's a Hawaii style wake up at the Laula Ilikai.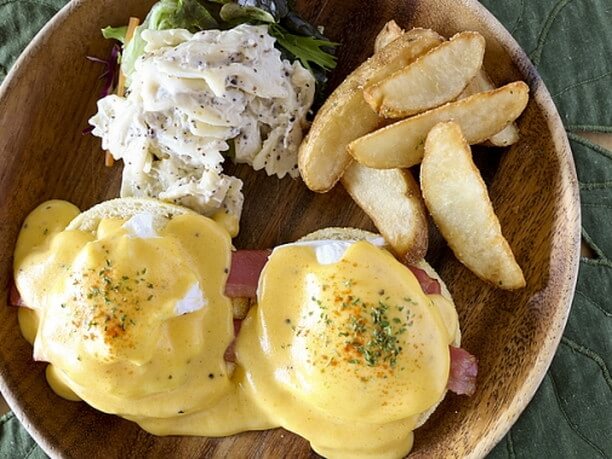 The Laula Ilikai's Hawaiian music and tropical Interior provide a very relaxed atmosphere for breakfast.
In the Hawaiian language the name of the restaurant means "wide horizon."
"Eggs Benedict" is featured in the morning. It is muffins with bacon and poached eggs with a special sauce that makes for a tantalizing breakfast item.
You can enjoy views of the sea while relaxing in a Hawaii atmosphere.
This is a great place to start the day!

【Spot name】LAULA ILIKAI
【Address】1-17-5 2F Chatan-Cho Okinawa
【Hours of operation】Monday ~ Friday opens at 11:00a.m.
            Saturday, Sunday, and holidays opens at 8:00a.m.
            Monday-Thursday closes at 10:00p.m. (Last order at 9:30p.m.).
            Friday Saturday Sunday, and eve of public holiday closes at midnight             (Last order at 11:00p,m,).
【Closed】Occasionally, contact us
Delicious Ploughman's Lunch Bakery is recommended for breakfast!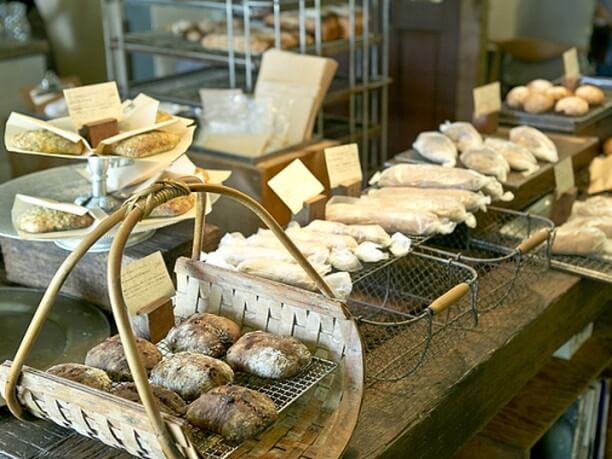 Ploughman Lunch Bakery marked its seventh year anniversary when it reopened in May of this year.
It is a wonderful natural space with music flowing and antique furnishings.
The owner originally started this shop as a simple bakery. He used more water in his recipe than other bakers and created a much longer fermentation time. The resulting bread became very popular and he later expanded to serving lunch and breakfast.
From 8 a.m. to noon they sell a limited number of breakfasts specials (10).
From noon to 4 they serve a delicious lunch.

【Spot name】Ploughman lunch bakery (kitanakagusuku)
【Address】 927-2 Adaniya Kitanakagusuku village Okinawa
【Hours of operation】 8:00a.m. to 4:00p.m.
【Closed】Sunday
Enjoy a great bagel breakfast at Kakuta Sweet Lip!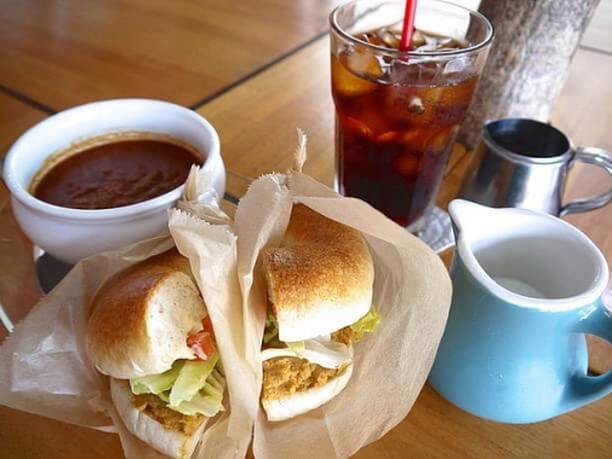 Kakuta is located on Hwy 58 in Ginowan, Okinawa Prefecture. You will see the bagel character sign on their pink square building.
This is a yummy and sweet café that is crowded with local regulars and foreign tourists that come for an early breakfast.
They feature their vegetarian, happy "chumssand." It is a bagel with a chili paste made from garbanzo beans with tomato and lettuce.
It is a wonderful place to eat breakfast or pick up some bagels for takeout.

【Spot name】Bobby Zamora sweet lip (ginowan)
【Address】3-3-7 Oyama ginowan-city Okinawa
【Hours of operation】9:00a.m. to 5:00p.m.
【Closed on Mondays】Wednesday
This is a lovely relaxing café surrounded by bears.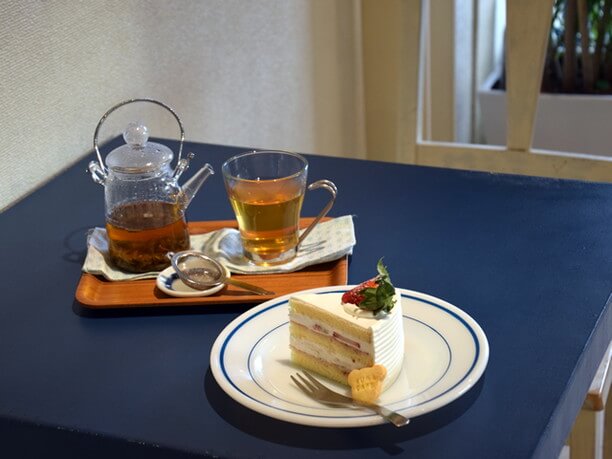 Kuma Café is located in Makishi on Okinawa. There are surprisingly few cafes here and this one is a great place to get delicious cake.
It is open from the morning until the evening.
The daily specials on their pastry cakes are the recommended purchase. You receive 50 Yen off if you purchase the cake as a special set with a drink.
While waiting for your meal at the Kuma Café, you can spend time checking out some of the 300 toy bears that surround you in the café.

【Spot name】Kuma café
【Address】2-21-1 Makishi Naha-city Okinawa
【Hours of operation】8:00a.m. to 6:00p.m. (Sunday only open to noon)
【Closed】Wednesday
Enjoy a selection from their light wake-up menu!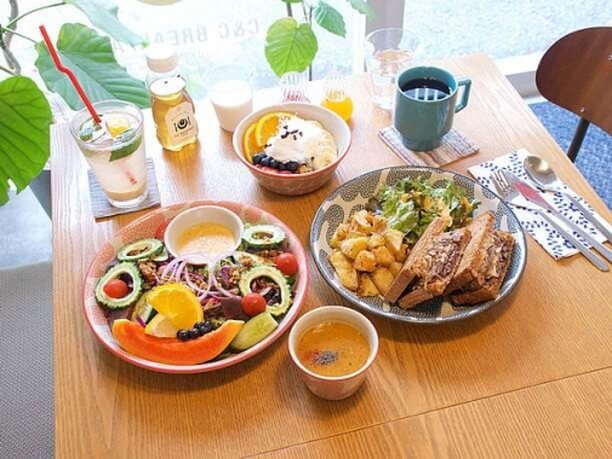 C & C BREAKFAST OKINAWA is located in the vicinity of the public market in Okinawa.
This very popular store is frequented by local residents as well as overseas tourists. Their very personable staff helps create an excellent environment for enjoying a Hawaiian style breakfast.
Their specialties include pancakes, eggs benedict, and an original soup.
Beginning your day with such a delicious meal helps to have a nice day!

【Spot name】C & C BREAKFAST OKINAWA
【Address】Takamine building 1F 2-9-6 Matsuo Naha-city Okinawa
【Hours of operation】9:00a.m. to 5:00p.m. (Mon, Wed, Thu and Fri)
            8:00a.m. to 5:00p.m. (Saturdays, Sundays, and public holidays)
【Closed】On Tuesday
Enjoy homemade bread in a comfortable décor!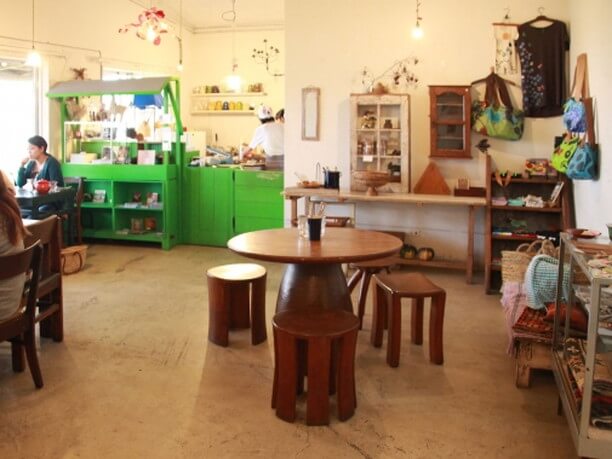 Nestled in the residential district of Okinawa City, Cafe Rogi is known for its homemade bread with natural yeasts and a lunch menu that changes every day.
You can enjoy their wonderful space on its inside chairs and tables or on its homemade stools or on seats on the balcony.
For breakfast they offer 4-5 types of sandwiches, toast and homemade granola. For an extra cost, you can choose from several menu sets.

Please enjoy their many unique imported goods and home-made breads.

【Spot name】Cafe log
【Address】2-11-38 Yogi Okinawa-City Okinawa
【Hours of operation】
9:00a.m. to 5:00p.m. (Monday ~ Friday), open to 6:00p.m. (Saturday, Sunday)
(breakfast 9:00a.m. to 11:30a.m., lunch 11:30a.m. to 3:00p.m.)
【Closed】On Tuesday

For a long time, Okinawa didn't have many good breakfast spots. But now more and more shops are working on providing breakfast items that are gentle on the body and good for the soul; such as Hawaiian style breakfast, bagels, homemade bread, herb-packed breakfast treats.
Be sure to check out some of these breakfast shops the next time you travel to Okinawa!