Relax at one of Okinawa's red-tiled old private houses!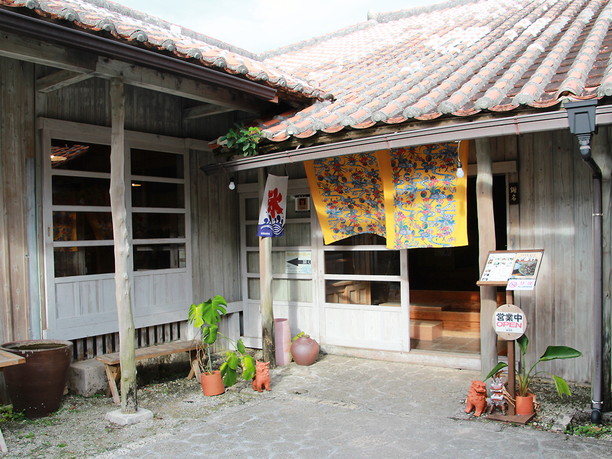 Okinawa has many shops that used old-fashioned traditional red roof tiles. You can feel comfortable and relax in one of these spaces. Enjoying the slowly flowing Okinawa time, you can really relax!

This Okinawa soba shop is located in a National Registered tangible cultural property!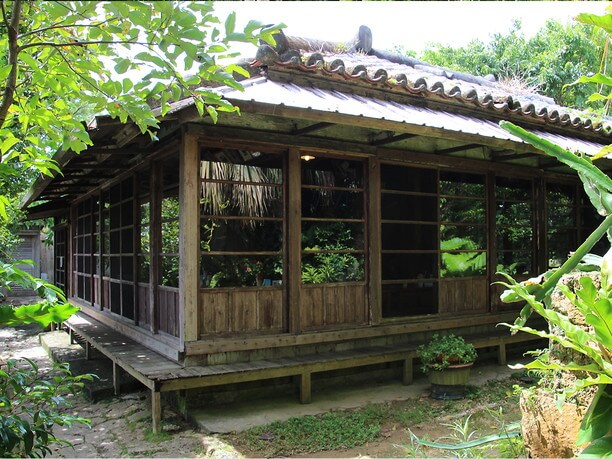 This Okinawa soba restaurant uses an old tiny house with red tile roof located on the hill of Shuri in Naha city. Their reputation for delicious Okinawa soba has spread through word of mouth. On weekends it is a popular store where so many people gather, the parking lot becomes full. The wooden main building is designated as a registered tangible cultural asset of the Agency for Cultural Affairs. You can enjoy meals while viewing the Okinawa style garden through the window. On a nice day, we recommend eating on the terrace that has covered seating and overlooks the streets of Naha city. Enjoy walking on the Ryukyu limestone-covered garden path while waiting for a meal or after eating. Please note that the path can be difficult to walk on with heels!

【Spot name】Shimujo
【Street address】2-124-1 Shuri Saneyoshicho Naha-city Okinawa
【business hours】11:00 a.m. to 3:00 p.m.
【Regular holiday】Wednesday, Old Festival, Ching Ming Festival
This tangible cultural property with a red tile roof survived the War!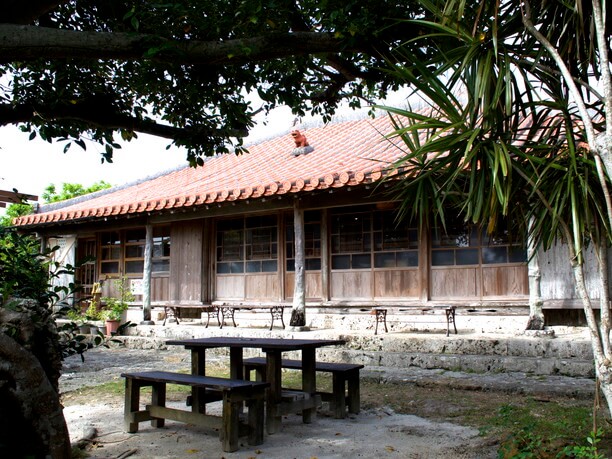 Makabe China is a red tile old private house cafe making use of a valuable Ryukyus house that survived the "battle of Okinawa." This is a red tile house typical of the period. In this house, designated as a tangible cultural property, you can have Okinawa soba, original dish soba, and Jushii. In addition, there are pig huts and wells that are also designated as tangible cultural properties. We recommended taking a stroll before or after your meal!

【Spot name】Makabe China
【Street address】223 Makabe Itoman-City Okinawa
【business hours】11:00 a.m. to 4:00 p.m.
【Regular holiday】Wednesday
Enjoy a meal of Okinawa gourmet on a movie set at Yomitan village!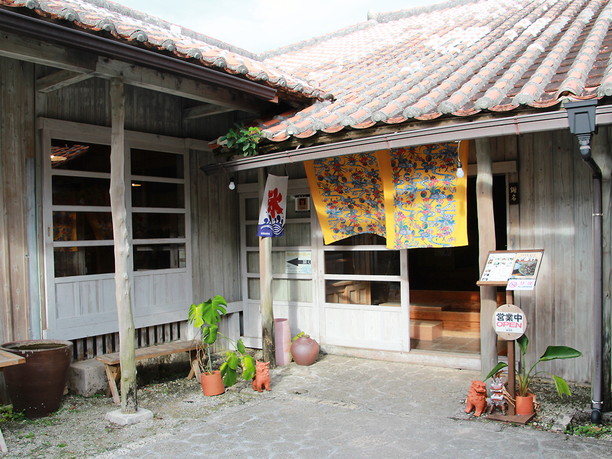 Murasaki Mura located in Yomitan village on the west coast was originally built as part of an open set for the Okawa drama "Ryukyunokaze." Janteei in the Murasaki facility is a place where you can catch a glimpse of old-fashioned Okinawa living space. You can get Okinawa soba and other Okinawa cuisine while relaxing on wide tatami mats. In the evening, they hold events for the general public featuring Ryukyuan dance and cuisine. The place is decorated with Ryukyu ceramics and kimonos.

【Spot name】Murasaki Mura • Janaitei
【Street address】1020-1 Takashiho Yomitanson Okinawa
【business hours】11:00 a.m. to 7:00 p.m.
【Regular holiday】None
Enjoy eating Okinawa gourmet at this old private house with red tiles!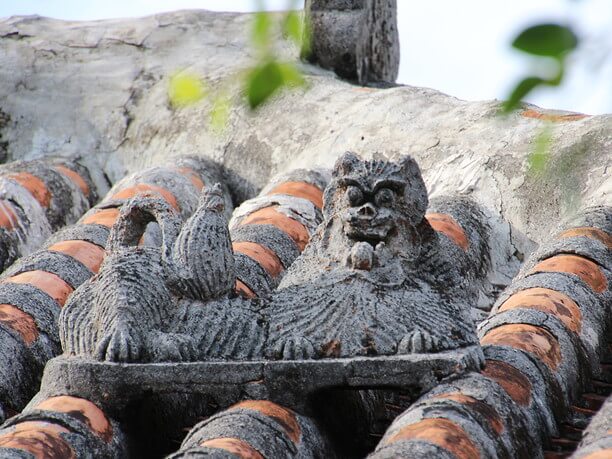 This restaurant built in a remodeled old house on the remote island of Hamahiga jima closes at 4 PM. Here you can enjoy Okinawa cuisine while sitting in a dining room that simulates the living space of an old style Okinawan home. The interior was renewed when they started the business and is now a hospitable place with a wooden rustic texture. Their most popular menu item is their "Hamano Teiyabu set meal" which offers you rice, soup and 2 side dishes from their selections of Okinawa gourmet where the balance of taste and ingredients is exquisite. It is a lot of food, so it is satisfying even to the hungriest of men! Experiencing eating Okinawa gourmet at this old private house creates an exceptional memory that you will cherish!

【Spot name】Teirabui
【Street address】56 Katsunohama Uruma-city Okinawa
【business hours】1:00 a.m. to 4:00 p.m.
【Regular holiday】Tuesday, the 4th Wednesday
This red tile residence on Zamami-Jima Island is a healing place that attracts many repeat visitors!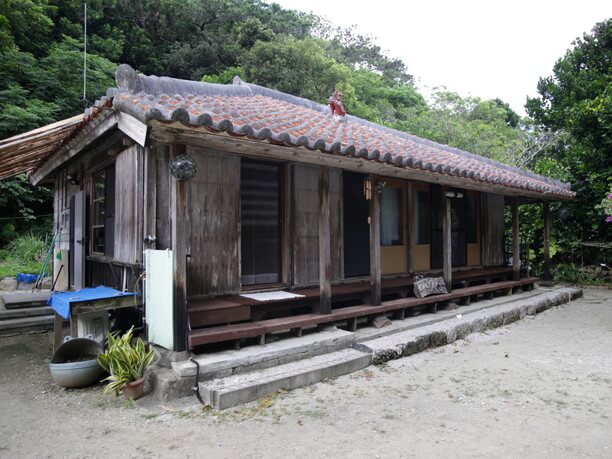 This traditional red tile house is surrounded with Shisa. This old private house provides accommodations for travelers to Zamami-Jima island. This charming inn gets many repeat customers. It offers among other things a handmade cypress bath, and a "sunset BBQ" at a secret isolated beach. In the center of the house there is a relaxing room where guests can get together. Come spend a relaxing time in the Asa area where the good old Okinawa feeling remains.

【Spot name】Iyashino Yado Kushi
【Street address】42 Asa Zamam-son Shimajiri-gun Okinawa
【business hours】Check in Check out
        10: 00/9: 30