Summary of the classic souvenirs of Tokyo, that you don't want to miss.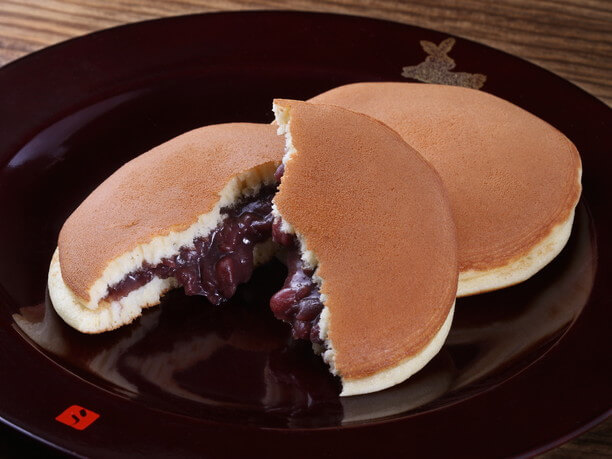 I collected information on some of Tokyo's most popular souvenirs for everyone! You can eat them while in Tokyo or bring them back as souvenirs. They are so good to eat! but if I eat them all I might put on weight. So let's eat them together!

Enjoy a nostalgic doll baked downtown!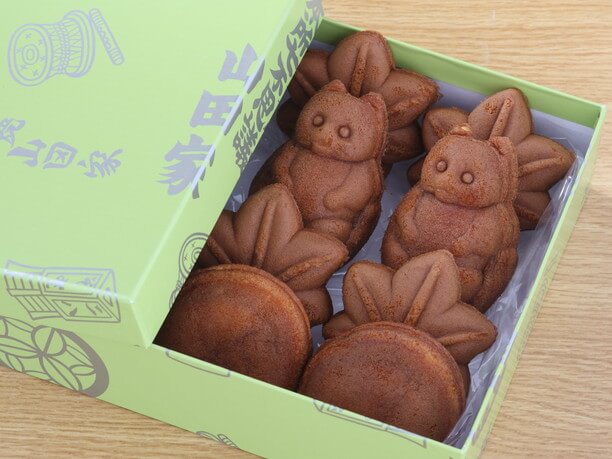 Delicious " Yamadaya grilled dolls" are really good and have long been a favorite of Tokyo residents. The shop is located in the "Sumida Edo Kiriko Center, about a 6-minute walk from the Kinshicho station. There is also a museum there where you can learn about the work of contemporary and historical artists.

If you walk to "Kameido"(the next station) there is "Funabashiya." It is known for the original arrowroot cake; as well as for, Anmitsu and mitsumame. They are also known for their Mashumarotei, which is a hand squeezed raw marshmallow confectionary. They use all natural ingredients, so not to worry about sharing them with your children.

【Spot name】 Yamadaya
【Regular holiday】 There is temporary closure by January 1 ※ store circumstances
Salted pecan in chocolate that is hard to stop eating, once you start.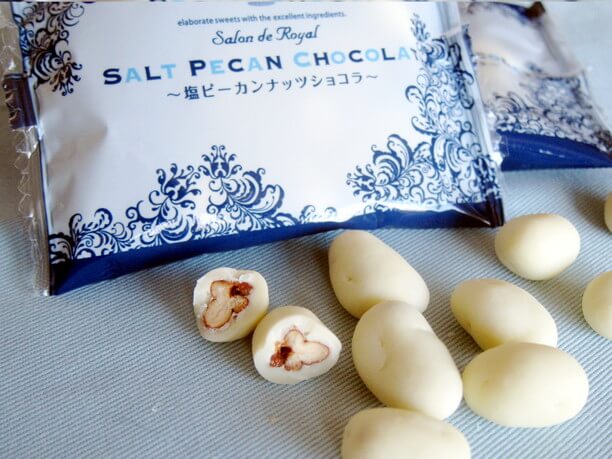 The baked goods here make great souvenirs, Very popular are the "Hatchobori Brown" and "Cookie Brown" flavors. When you bite into these you can really taste the ingredients. Also available: "Iseya Hatchobori," a popular old-fashioned rustic bean Daifuku. Don't forget the MidoriKoDo. it is a very popular item. The shop has a small entrance so don't miss it.
Hotel Villa Fontaine Hatchobori Tokyo "salted pecan in Chocolate" is hard to stop eating once you start! It is perfect for a souvenir.

【Spot name】 Hotel Villa Fontaine Hatchobori Tokyo
【Street address】 3-3-3 Kayabacho, Nihonbashi , Chuo-ku, Tokyo
You will find it in Tokyo Soramachi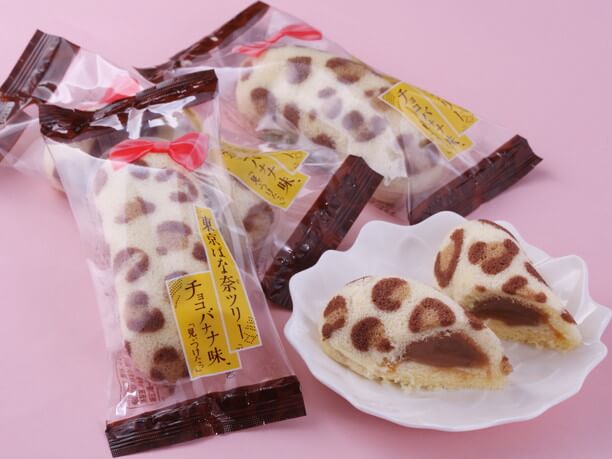 To commemorate the Tokyo Sky Tree, The Banana Tree made a special design with a leopard pattern. It is only sold at this Tokyo Soramachi shop.

If you go to Tokyo Soramachi to the first floor of the "Soramachi shopping Center" you can get Anpanman which is very popular for small children.
On the second floor, you will find Studio Ghibli with a life-size Totoro to welcome you. Tokyo Soramachi, on the fourth floor, has household goods. The "Tokyo Sky Tree towel" is very popular. It is light and compact and ideal for a souvenir.

【Spot name】 Tokyo Banana Tree
【Regular holiday】 Except for the specifically selected dates, it is open seven days a week ※ year-end and New Year holidays
Serving firm tasting original arrowroot cake!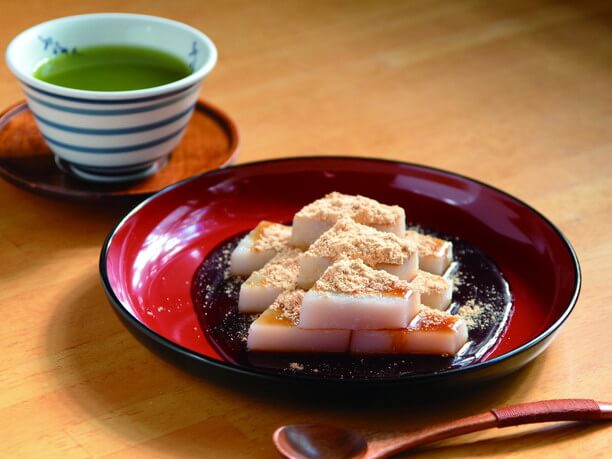 The "Ganso arrowroot cake" of the long-established, Funabashiya is one of the best arrowroot cakes around. It is chewy, firm and plenty sticky due to the amount of flour and black molasses. By all means, it is highly recommended as a souvenir. You can also find here traditional "Anmitsu", "mitsumame", "beans agar"and "Tenjin Zenzai". If you aren't in the mood for something sweet, you can enjoy "Tokoroten". It has a refreshing taste with soy sauce and vinegar. Also, you might try "sum Financier." It is a french treat mixed with Japanese ingredients

【Spot name】 Funabashiya Kameido Tenjinmae head office
【Regular holiday】 7 days a week
Delicious, freshly made "Dorayaki!"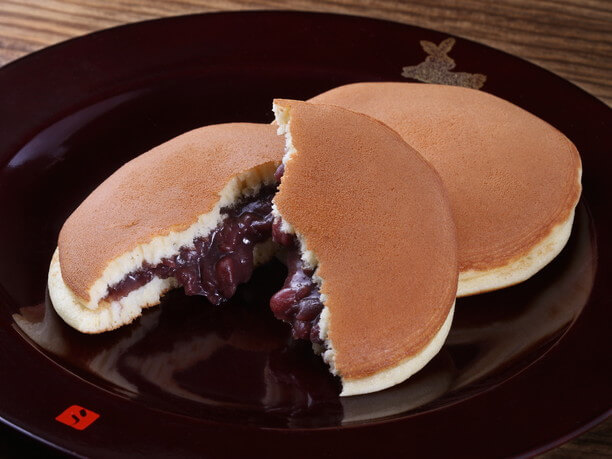 Usagia's "Dorayaki" is very popular in Tokyo. Their factory is right under their shop and is always in full operation, ready for customers to visit all the time.
For this reason, you can always get fresh dorayaki. Warm from the oven is still the best! Many people will buy one for a souvenir and one to eat there.
Dorayaki has a short shelf life of only 2 days. So it is recommended to buy some for souvenirs on the last day of your visit.
Very popular are the "rabbit buns" They are an adorable pink color with white eyes and "oh so delicious."

【Spot name】 Usagia
【Regular holiday】 Closed Wednesday
Tsukudani that tastes great with rice!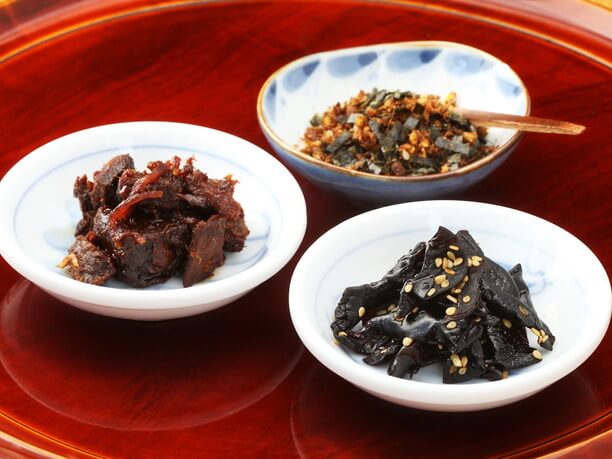 "Nihonbashi Funasa" has been a popular shop for a long time. Those looking for additive-free tsukudani will eat here and buy plenty for souvenirs.
Old-fashioned "Edo-style boiled" as well as the more "mellow tsukudani" with less salt are very popular, but their new products are also recommended for souvenirs.
Edo Tsukudani goes very well with freshly cooked rice. I recommend to eat Ochazuke or "Nihonbashi Funasa soup with rice (Bubuzuke) You can first eat some of the rice separately then add the soup and experience two wonderful tastes.

【Spot name】 Nihonbashi Funasa
【Regular holiday】 Sunday (except December), January 1 to 3 days
Delicious Round Dumplings!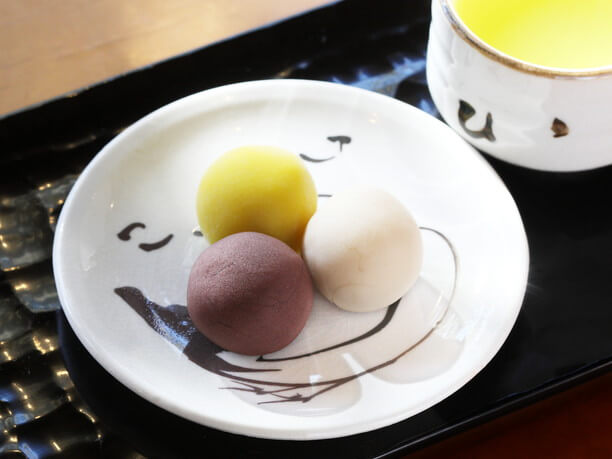 Around the end of the Edo era kototoidango was created in Mukojima. Kototoidango is a really famous Tokyo souvenir. With its delicious flavor and witty name, it is loved by many. Normally you imagine odango (dumplings) is put on a stick but kototoidango are different. It was first made in Japan for tea ceremonies. They were originally brought to Japan by explorers returning from China.
These dumplings are about 1 inch in diameter and are moist and delicious. They have a long shelf life so they make an excellent souvenir.

【Spot name】 Gentoi dumpling
【Regular holiday】 Tuesday