8 popular cafes for women in Shinjuku.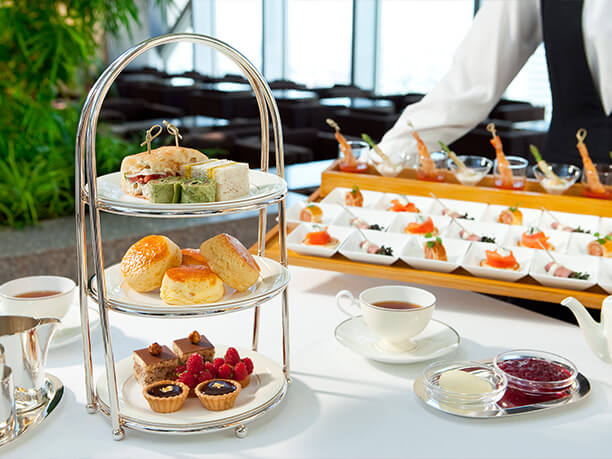 We asked women what are their favorite cafes in the Shinjuku area.
As a result we came up with a list of 8 that were most often recommended.
We would like to introduce them to you!

It's an Authentic Hawaiian Cafe in Shinjuku!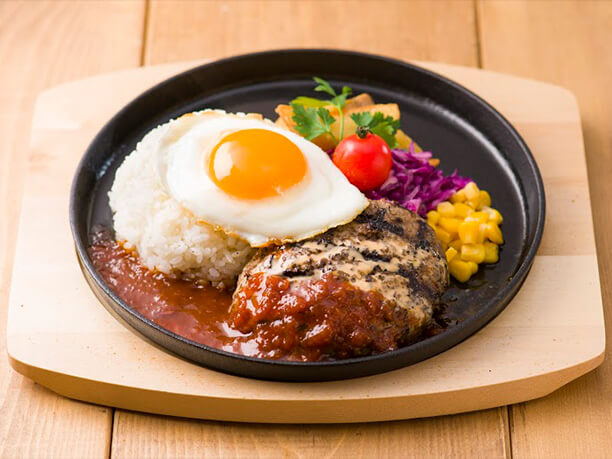 Hole Hole Cafe & Diner is located on the east side of Shinjuku on the 3rd floor of a building behind the ALTA(アルタ) building. With its wonderful terrace and special hawaian décor it is reminiscent of a tropical cottage
You can enjoy their Hawaiian style cafe & diner designer space, while feasting on their delicious Hawaiian food.
They have an extra long lunch hour that extends to 5:00p.m.!
They feature a homemade hamburger Loco MoCo (1080 yen), iron Loco MoCo menu daily set meal (830 yen), weekly table d'hote (930 yen), and poached eggs topped with spicy Taco rice (830 yen). They also have daily house food specials and drinks offers.
Dining here makes you feel like you are in Hawaii.

【Spot name】Hole Hole Cafe & Diner (Shinjuku Higashiguchi Branch)
【Address】Ayawaka building 3-23-15 Shinjuku Shinjuku-ku Tokyo
【Hours of operation】11:45a.m. to midnight
【Closed】regular holidays
You can have delicious French toast at this Shinjuku Café!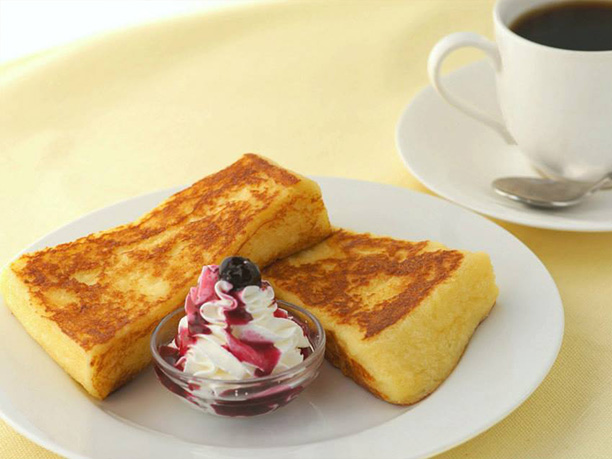 Cafe Aaliya is a 1-minute walk from Shinjuku subway Station and is located near many other historic cafes.
On Saturdays and Sundays there is a long queue!
They feature a soft and "melt in your mouth" style of French toast (550 yen), with caramel sauce (570 yen), vanilla (580 yen), cinnamon fruit (600 yen), maple sauce (630 yen). They even have seasonal French toast!
It is the place for delicious French toast in Shinjuku!

【Spot name】Aaliya Cafe (Cafe Arya)
【Address】3-1-17 Yamamoto building B1 Shinjuku Shinjuku-ku Tokyo
【Hours of operation】10:00a.m. to 10:30p.m. (Friday open til 11:00p,m.
【Closed】Without
Relax in this Shinjuku café's fascinating underground world!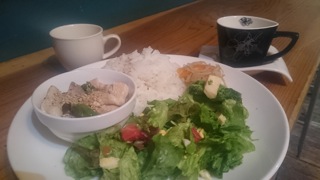 Located near the Shinjuku-Sanchome station is the Scoop Café.
This underground hideaway cafe in Shinjuku has a very friendly atmosphere. It can be best described as having a cute, warm décor.
It features it's Daily scoop plate with soup and a drink for lunch (900 yen) and its scoop-style keema Curry (¥ 900).
They also have all kinds of drinks and sweets.
It is a great place in Shinjuku to just chill out !

【Spot name】Scoop (shovel CAFÉ)
【Address】Koshu shop building B1F 2-5-11 Shinjuku Shinjuku-ku Tokyo
【Hours of operation】Monday-Saturday Noon to Midnight (Last order at 11:15p.m.), Sunday noon to 10:00 (Last order at 9:30p.m.)
【Closed】 Without
This Shinjuku shop offers its special L'occitane galettes!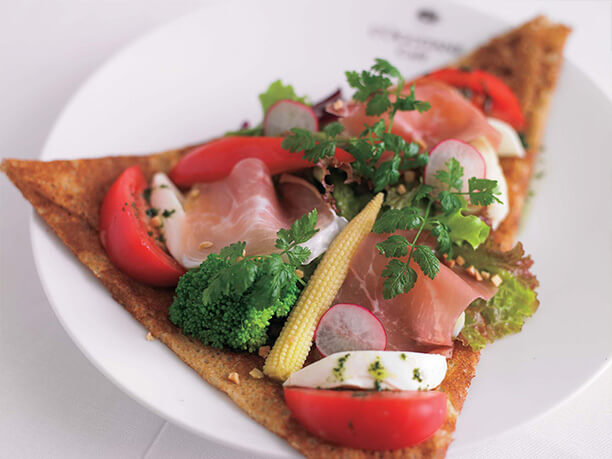 L'Occitane Café in Shinjuku is a 3-minute walk from JR Shinjuku Station, East exit.
It is a café that is reminiscent of a shop in the L'Occitane Provence of Southern France.
Even though it is surrounded by the hustle and bustle of Shinjuku, its atmosphere is still pleasant and quiet.
Featured is its No.1 sweet, probe buryure-l'orokshitan (820 yen), and its L'Occitane (only at Shinjuku shop) limited galette menu (1,350 yen)
Particularly impressive is the galette with prosciutto and mozzarella with plenty of good vegetables, (1480). It is also available in a set with soup or salad and a drink (1,930 Yen).

【Spot name】L'Occitane Cafe Shinjuku
【Address】Morinaridou building 2-3 floor 3-17-5 Shinjuku Shinjuku-ku Tokyo
【Hours of operation】10:00a.m. to 11:00p.m. (Last order at 10:00p.m.)
【Closed】Without
A great place off the beaten path in Shinjuku where you can get a delicious latte.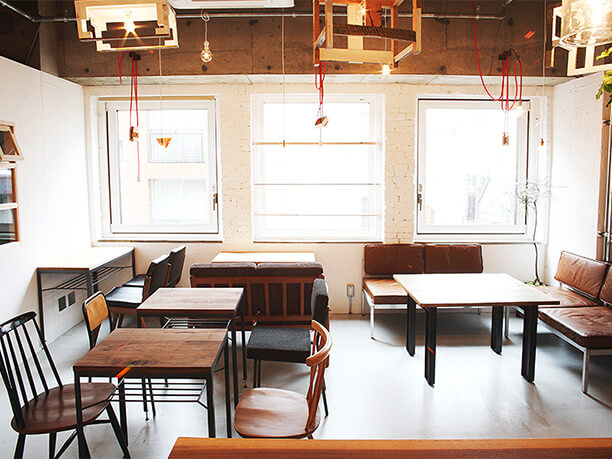 Enjoy a latte in the stylish interior of the Cafe WALL. Your latte will even come specially decorated.
They feature a sandwich plate (1000 yen), pasta (1,200 yen), and salmon and avocado Chile and Mayo Bowl (960 yen). They also feature sweets that are written on the Blackboard, such as tarts, cheesecake, and various other delicious treats.

【Spot name】Cafe WALL (where)
【Address】Gold building 3 FB 3-9-5 Shinjuku Shinjuku-ku Tokyo
【Hours of operation】11:30a.m. to midnight
【Closed】Without
This Shinjuku Cafe with a resident barista has amazing coffee!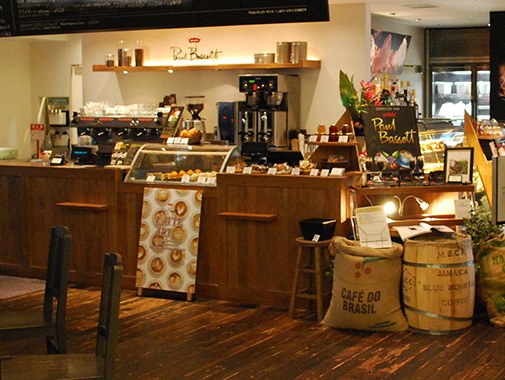 The most recommended shop for Espresso is the Café Paul Bassett.
If you want to taste the best coffee in Shinjuku, come here to have a cup prepared by the world champion barista Paul Bassett.
The shop is open from early in the morning and offers a set of your favorite dessert and drink (780 yen).
Recommended are the ricotta cheese pancakes with maple syrup (840 yen). Offered in a set with drinks (1,090 yen).

【Spot name】Paul Bassett Shinjuku (pole but set)
【Address】Shinjuku Nomura building B1F 1-26-2 Nishi Shinjuku Shinjuku-ku Tokyo
【Hours of operation】Monday-Friday 7:30a.m. to 8:30p.m., Saturday 8:00a.m. to -10:00p.m. -Sunday 9:00a.m.to 7:00p.m.
【Closed】Without
Enjoy a real garrett at this Shinjuku Cafe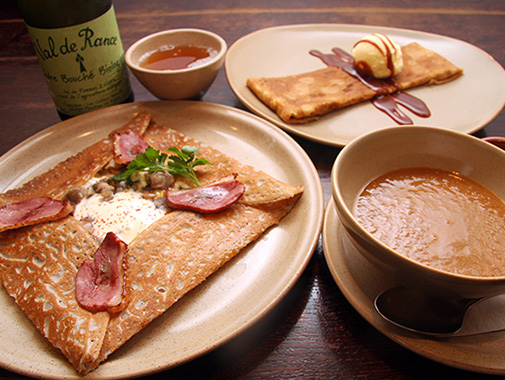 Breizh Cafe Creperie's, Shinjuku Takashimay store is where you will find authentic buckwheat flour crepe and "galette" made with soba powder.
The Cafe is located at the Shinjuku Takashimaya store on the 13th floor.
Their featured blackened galette is made with eggs, ham, mushrooms and bacon, covered with salt with butter.
From the lunch menu you can choose from among several different types of galettes and crepes.
Enjoy lunch from their elegant terrace where you can view the streets of Shinjuku as you eat. It is also very popular to dine on the terrace at twilight.

【Spot name】BREIZH Cafe Creperie Shinjuku Takashimaya
【Address】Shinjuku Takashimaya 13F 5-24-2 Sendagaya Shibuya-ku Tokyo
【Hours of operation】11:00a.m. to 11:00p.m. (Last order at 10:00p.m.)
【Closed】Without
Enjoy afternoon tea along with the superb view from the 41-story!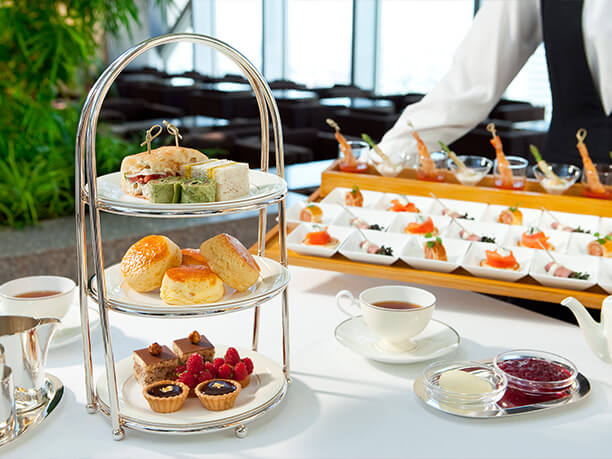 At the Peak Lounge you can enjoy a delicious afternoon tea (5,000 yen) from the 41-story of Nishi-Shinjuku Park Hyatt Tokyo.
They feature finger food sandwiches that are served on the familiar three-layered tea stands and sweets that are brought around in a wagon with a variety of coffees and teas.
For dinner you can experience "the peak of joy" (6500 yen). This specialty offers the special cuisine from the chef, along with the wine and cocktails.

【Spot name】Peak lounge
【Address】Park Hyatt Tokyo 41F 3-7-1-2 Nishi Shinjuku Shinjuku-ku Tokyo
【Hours of operation】11:00a.m. to 10:00 p.m.
【Closed】Without