Convenience stores are a treasure trove of local delicacies. Try the taste of Okinawa!
No matter where your destination you will have a chance during the trip to stop by a convenience store.

On your long-awaited trip to Okinawa, why not enjoy the delicacies at the local convenience store?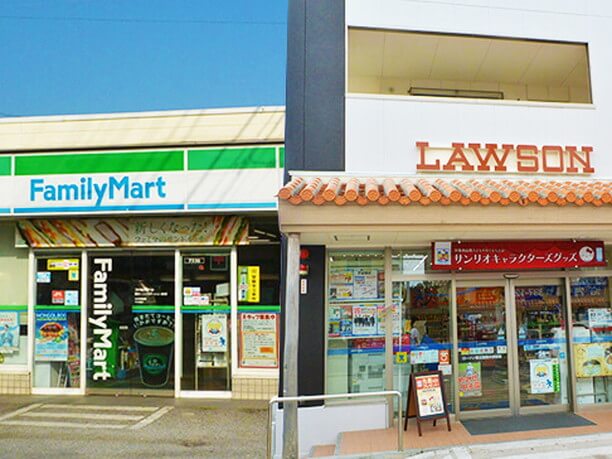 Convenience store in Okinawa
Now, in the Prefecture, there are 3 companies with a total of 533 stores in operation.
The breakdown looks like this:
-Family Mart 253 stores (as of 5/2015)
-Lawson 174 stores (as of 2/2015)
-Coco store 106 stores (as of 6/12/2015)

The industry's largest chains (Seven-Eleven, Circle K)
Do not currently have any stores on Okinawa.

Most people think that Seven-Eleven has stores everywhere in Japan. However, this is not the case,

Okinawa is one of the few areas where there is still a large population growth, and the personal consumption growth is also strong. Because of this, the Seven-Eleven headquarters are looking for a construction site in the prefecture. So it may not be too long before a seven-eleven opens in Okinawa.
At a convenience store, you can buy local delicacies.
Many limited edition items are sold at the convenience stores in Okinawa!
There are many products that can't be found at the regular stores.

So stop in while sightseeing and enjoy along the way affordably priced, snacks, sweets, and souvenirs.

Especially popular are the Family Marts because they use fresh local ingredients. Their "Okinawa Deli" brand is really growing in fame partly due to the label they put on each item.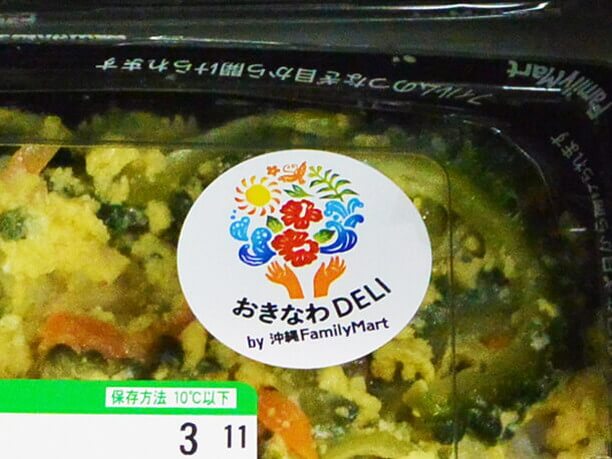 Rice Ball
When you go to the shop to buy rice balls, at the register they ask if you want them heated. You need to be aware of what is inside the rice balls because some types aren't good heated.

I know someone who said yes to having their rice balls warmed up and it was made with fish eggs. When they put it in the microwave, the fish eggs exploded.
So be aware!

Let me introduce you to some specialty rice balls of Okinawa.

-Pork with Egg Balls
This is a really popular rice ball. Their main ingredients are pork and egg. Some have added tuna or mustard plant.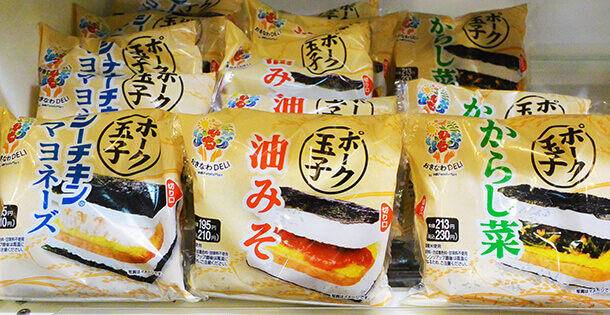 Jushi-rice Balls
"Jushi" is Okinawa-style rice with pork. They use this rice to make these popular rice balls.This rice is used in rituals during the winter solstice. It is eaten with your family to wish for health and prosperity. It is popular with tourists because rice balls are an easy way to eat Jushi rice.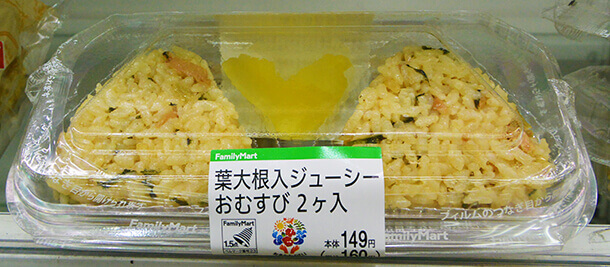 -Rolled Tacos
It is a hand-rolled sushi wrapped with rice and ingredients such as minced meat, lettuce, and cheese. Like a Taco, it can be easily eaten with one hand.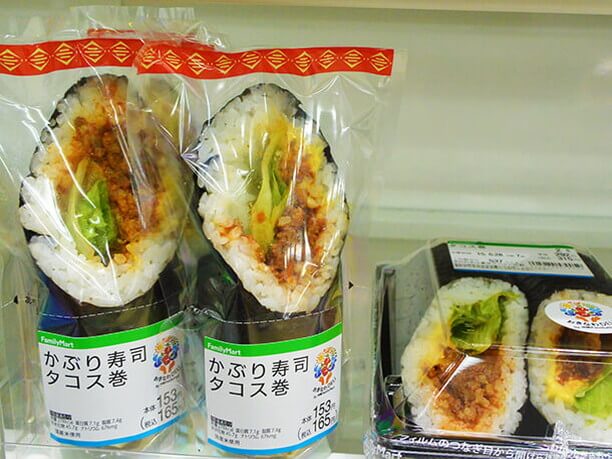 Inari sushi is made with brown sugar and hosomaki sushi is thinner and longer compared to the sushi on the Japanese mainland.

So check it out!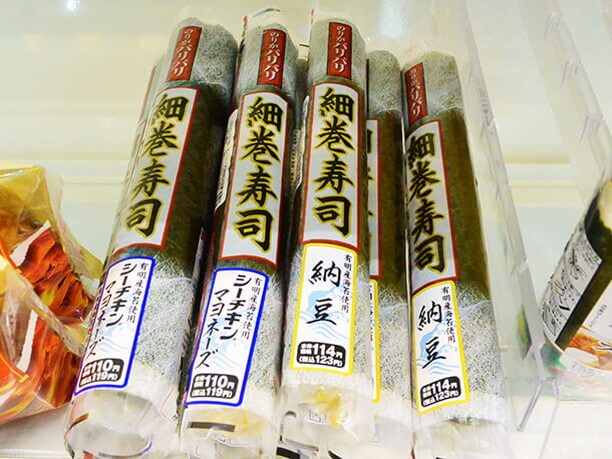 Oden
Some of the convenience stores in Okinawa sell Oden year round. It is typically only sold in the winter.

Most Oden is the same, like that which you would find on the mainland. But in Okinawa, you can find it as "tebichi" which is pig's feet and as "soki" which is pork ribs.

Both are cooked so well that they melt in your mouth.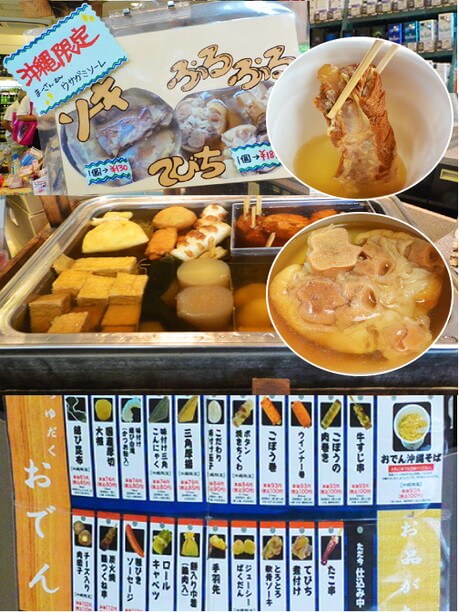 Snacks
Not only can you eat these snacks during your drive, they are ideal for souvenirs. Let me introduce you to some.

-Suppaiman
"Suppaiman" is dried plum. When it was introduced on television by a celebrity
It exploded in popularity.

It is a low calorie, low salt, citric acid-rich snack that has proven effective to prevent heat stroke and help you recover from fatigue.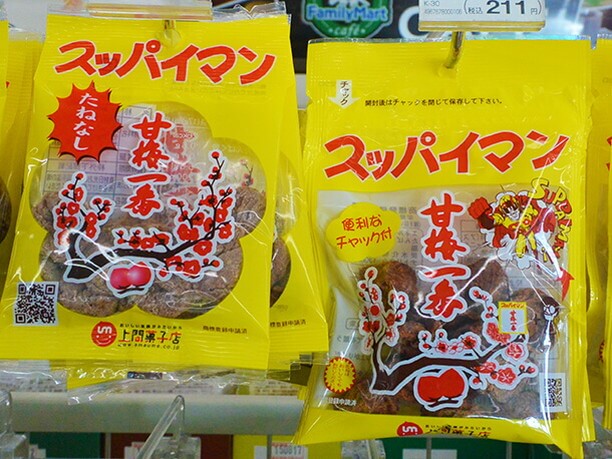 -Rice Crackers
These simple crackers are made with flour that is hot pressed and dusted lightly with salt. They have a very simple taste, yet they can be addictive.
Many local people eat them with chocolate or margarine.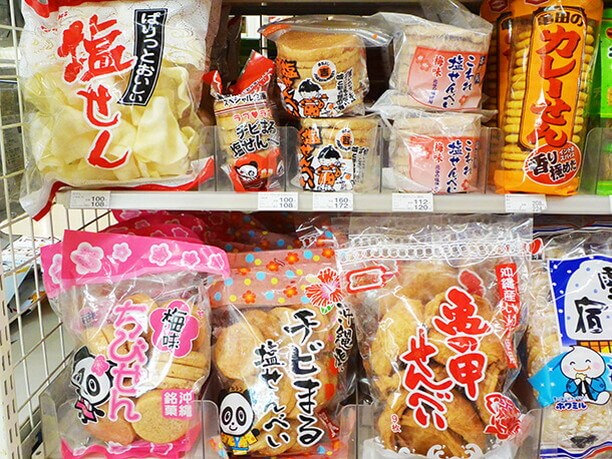 -Habu Attack Candy
This candy actually contains extracts of the "hub viper!"

A hub can survive more than a year without feeding. So it is considered a powerful creature and its extract is valued. This candy has a mint taste without any hub smell. It is detoxified with alcohol and has nutrient-rich ingredients added. Try it yourself or buy it as a unique gift!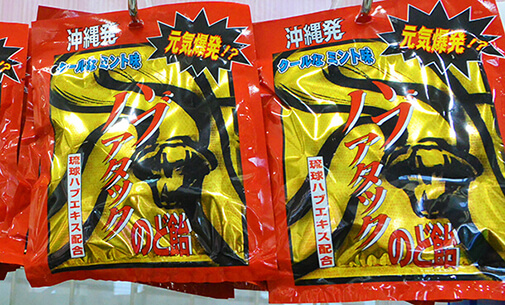 Bento
-Uchinā Bento
This is an Okinawan "limited edition" boxed lunch.

It does not have particularly unusual menu contents. What is unusual is that they place the food on top of the rice.
They are big servings with either Goya-chanpuru or Pork with egg
on top of the rice.



-Asasuba
This is a cup of fresh noodles with Okinawa noodle soup and fresh onions. You just add hot water and eat. This is not instant noodles, these are good Okinawa fresh noodles. I recommend this when you are just a little bit hungry.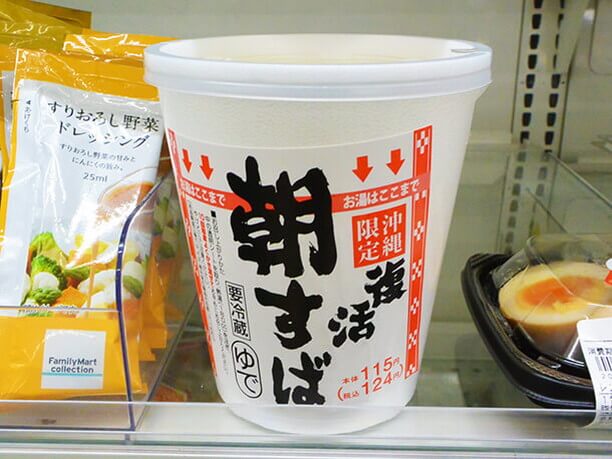 Ice cream
Ice-Anpanman
This is the Local children's popular ice candy. Yes, the famous anpanman character is also depicted on the package! Local children may think that this is available all over Japan, but it is only sold in Okinawa.

Many think that it contains azuki beans because of the name however, it is just milk flavored ice cream with chocolate!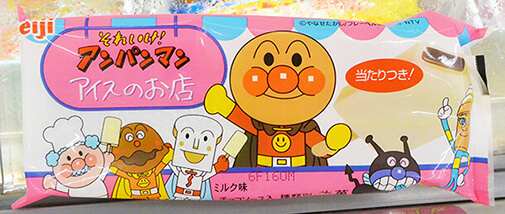 -Arakaki-Chinsukou Ice Cream
Arakaki-Chinsukou and a dairy products manufacturer collaborated and made this new ice cream.

It mixes salt vanilla ice cream with the crushed chinsuko (cookies)
and has a cookie and ice cream texture.
This is an ice cream made for adults and they can't stop eating it.

-Beniimo-tart Ice Cream
The Beniimo–tart is is a typical souvenir and Meiji dairies used it to make a new ice cream.

This is made in the image of a tart with the ice cream divided into two layers. On the top is beniimo tasting ice cream and the bottom layer is custard ice cream with cookies in it.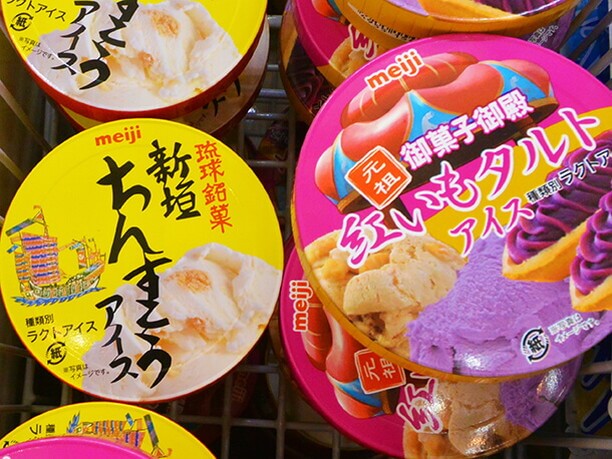 Drink
-Sanpin-tea
This is Jasmine tea.Jasmine tea in Chinese is known as "Shan Penza". When Japanese heard it pronounced the accent made it sound like Sanpin-tea and the name stuck. This is a good souvenir for women.

– Hanagasa Dining Room Iced Tea
This is served in restaurants on the mainland like water.
This popular tea served at the Hanagasa restaurant was recreated and is offered for sale at the convenience stores.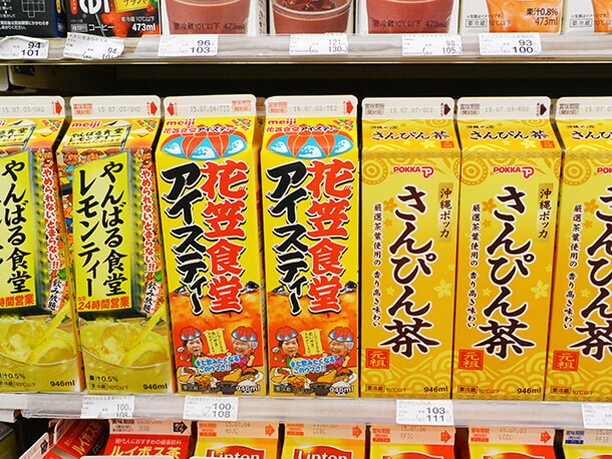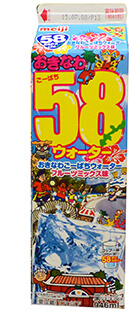 Okinawa 58 Water
Is the "58" named after Route 58? Is it a drink for the road?
This is a mixed fruit drink with only 58 Kcals per cup.

On the package, it talks about highway 58. Things like, "the local people call this road Gopachi."

Awamori (Saki)
Even at the convenience stores there is a rich assortment of Awamori. They have around 20 kinds in stock so it might be difficult to decide which to buy for a souvenir.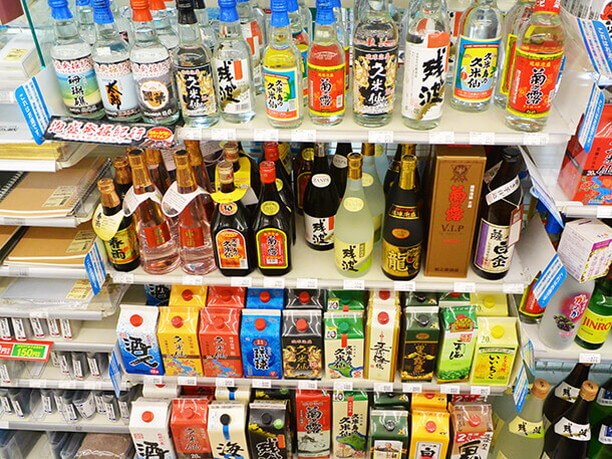 If you can't wait until you get home and want to drink awamori during the trip.
We recommend an awamori drink cup that already has water in it.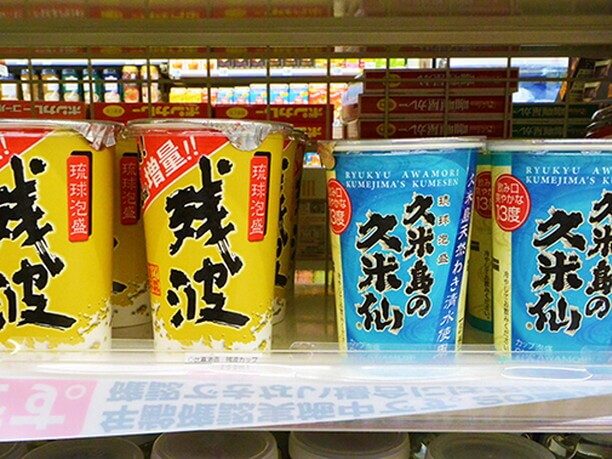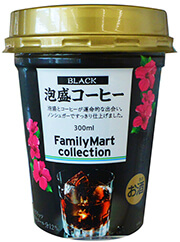 – Awamori with Black Coffee
Black coffee with awamori has a very fresh, clean taste.
It is very popular, even for those who usually don't like Saki. It is the preferred awamori drink for many older men and women.

An Okinawa convenience store has its own view of the world. It is an interesting place for people from other prefectures and around the world.
By all means, stop in during your travel and enjoy the unique taste of Okinawa.