You will absolutely want to visit the Kanamori red brick warehouse and feel the atmosphere of this historic port city!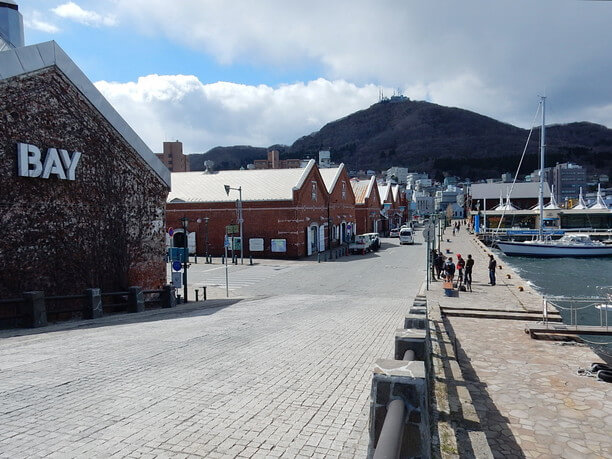 Kanamori Red Brick Warehouse located in the Bay Area is a sightseeing spot that you will want to experience if you visit Hakodate. It is a brick warehouse that faces the Hakodate Bay that was built in the Meiji era. The calm and warm buildings of the era make you feel the history of Hakodate which has developed as a port town. The scenery of the warehouse group and the sea make for a good commemorative photo spot. In the warehouse, there are about 50 cafes and restaurants, local sweets shops, souvenir shops and so on, lined up so that you can enjoy a variety of activities.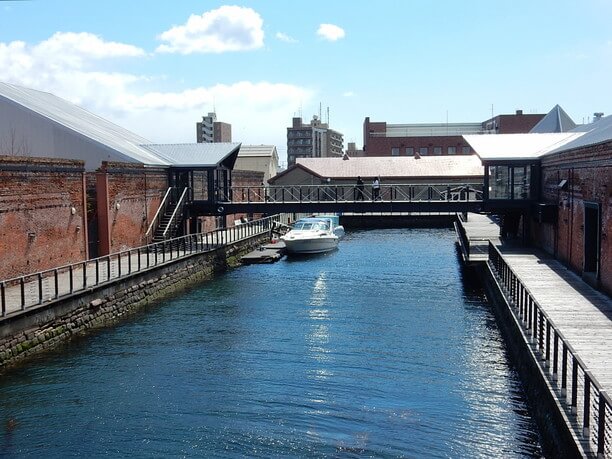 The Warehouse group is lined up facing the sea!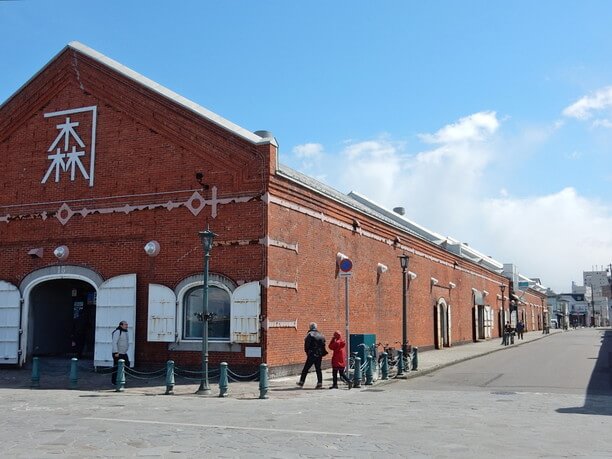 Kanemori red brick warehouse is known as a landmark of Hakodate. It is one of the more famous of the brick warehouses that were plentiful in this port city town. Approximately 1.2 million people visit each year to taste this atmosphere. Its popularity accounts for about 60% of the tourists who come to Hakodate sightseeing for the first time. The view of the Mashu maru that used to act as a Seikan contact ship floats in the bay and is also perfect scenery for memorial photography. The warehouse lit-up at night is a very romantic scene. Especially during the Christmas fantasy period held in December every year, when you can enjoy fantastic illumination in the Bay Area.
There are a variety of shops where you can eat, shop and play!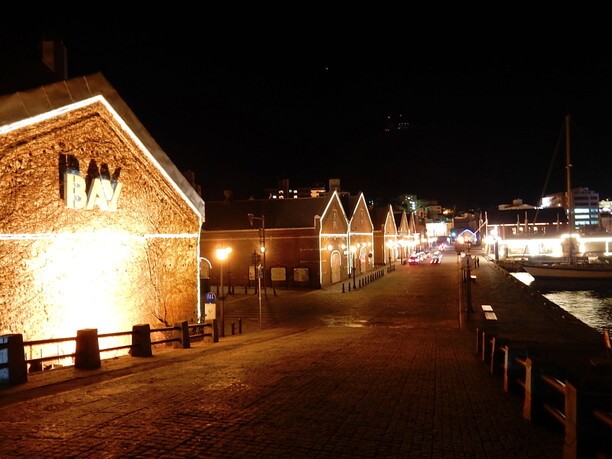 There are various spots that can be enjoyed in the warehouse. The space is divided into four areas, each with its own features and activities. Across the canal is "BAY Hakodate." In addition to sundry shops and galleries, you can see the canal from the passageway. The "Kanemori Western Museum" has more than 20 shops such as select shops and cafes, as well as post offices where you can send letters with Santa's postmark. The "Hakodate History Plaza" centers around eating and drinking establishments. "Kanemori Hall" is a venue that hosts events and wedding ceremonies.
This retro warehouse group tells the history of Hakodate!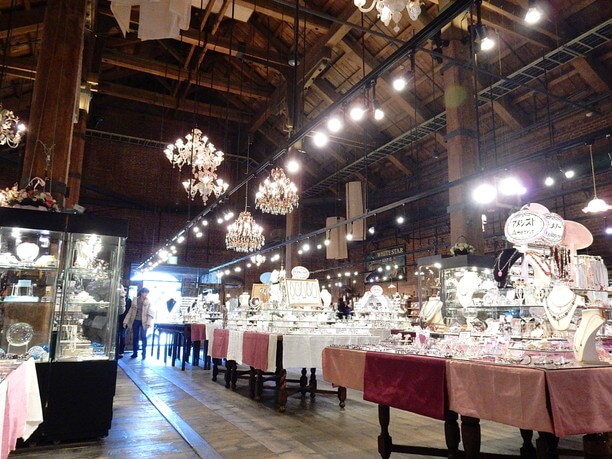 The building of the Kanamori Red Brick Warehouse was built by Hakodate's merchant Kumashiro Watanabe (渡邊 熊四朗) during the Meiji era. Kumashiro started a warehouse business in 1887 (Meiji 20), when he launched a Kanamori Western shop and made good by dealing in imported goods and shipping tools. The warehouse once disappeared by a large fire, but it was rebuilt in 1990. The "Forest" logo drawn on the warehouse is a trademark of Kanamori Western shop. It is said that the straight line represents Kumashiro's belief that bargaining is unnecessary for business. It is a recommended spot where you can feel the history of Hakodate while enjoying shopping and eating.
Kanamori Red Brick Warehouse
Spot name(Ja)

金森赤レンガ倉庫
Address

14-12 Suehiro-cho Hakodate-city Hokkaido
Address(Ja)

北海道函館市末広町14-12
Telephone

0138-27-5530
Price

Different stores
Open

Different stores
Close

No rest
Parking lot

There
Free (up to 2 hours / when using over 1000 yen)
Note

HP : http://www.hakodate-kanemori.com/

・By car take general route 278 for 6.5 miles from Hakodate Airport (approximately 25 minutes).
・Bus ⇒ Get on at the Hakodate Airport Bus Station and get off at the Hakodate International Hotel Bus Stop (approximately 9 minutes). Then travel approximately 8 minutes on foot from Hakodate International Hotel. (Time: 17 minutes)
・Train ⇒Get on at the Hakodate Airport Bus Station and go to Hakodate Station Bus Stop (410 yen, about 20 minutes). From the Hakodate Station take the Hakodate Town tram 2 Line that goes to Tani Jito and get off at the Jujigai Station (210 yen, about 5 minutes) Then travel approx. 5 minutes on foot from the Jujigai Station (Time required: 30 minutes)
・Estimated fare from Hakodate Airport: 2,900 yen ~ 3,500 yen (in case of general road use) (20 minutes travel time)