Enjoy "Butadon no Tonta's" special pork bowl!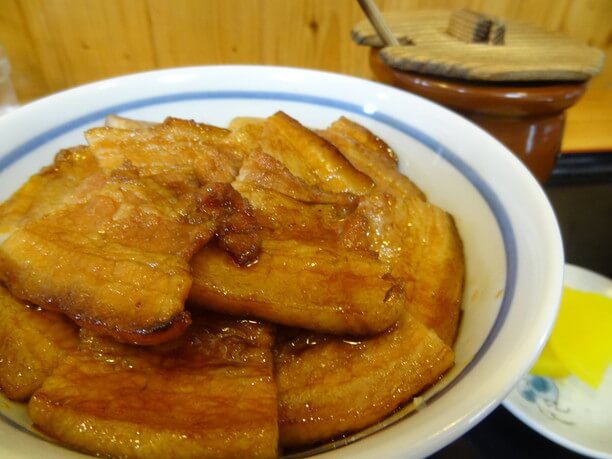 The founder of Butadon no Tonta" is meat shop owner familiar with the handling of meat. When it comes to rice bowls, roast meat is the mainstream, but you can taste rice bowls with ribs and fillets at "Butadon no Totda."

This famous shop may have a queue regardless of the time of day. There are lots of travelers who come and go as well as locals. People are sometimes waiting for 30 minutes to 1 hour, but everyone says it is worth the wait.

Butadon no Tonta is listed in the Michelin guide that is published in Hokkaido!
It is approximately 8 minutes by car from Obihiro station. It is can be hard to find a time to come to this restaurant when it is not crowded. So our best advice is to go when you want to eat and be prepared to wait 30 minutes to an hour.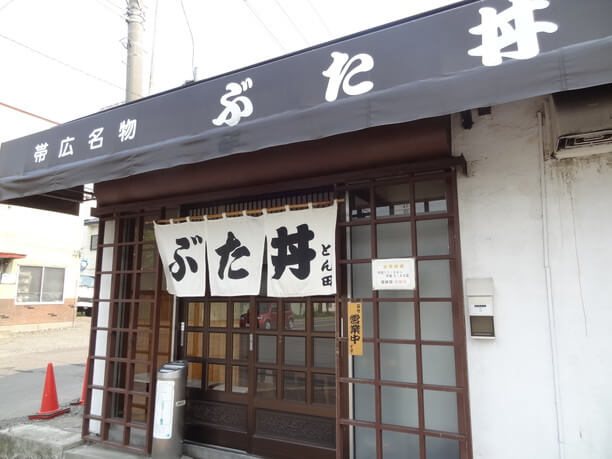 The fact that it is worth waiting for is obvious if you look at the faces of the people coming out of the store. A lot of celebrities visit, and it has been featured on a local television station. Additionally "Eating log" also selected it for Hokkaido's list of the best restaurant and it has been ranked well in the Michelin's Guide Book of Hokkaido.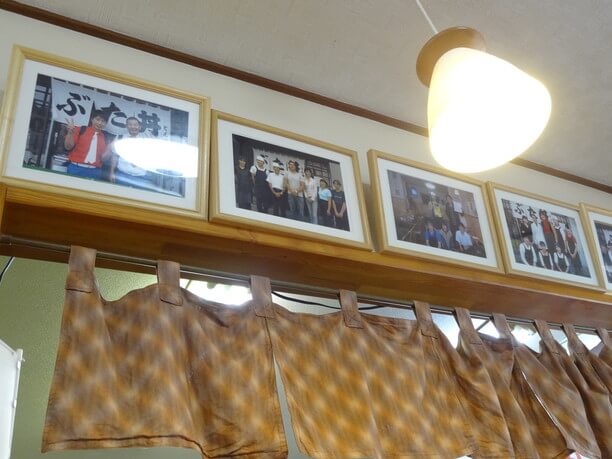 Ribs, loins, and pork roasts, all in a pork bowl that cost 780 yen!
Butadon no Tonta is unique in that it has three types of pork meat, ribs, roast and fillet. And it is so reasonably priced! With your meat bowl you also get miso soup with pickles all for 780 yen! If you prefer you can get extra loin and ribs, for 880 yen.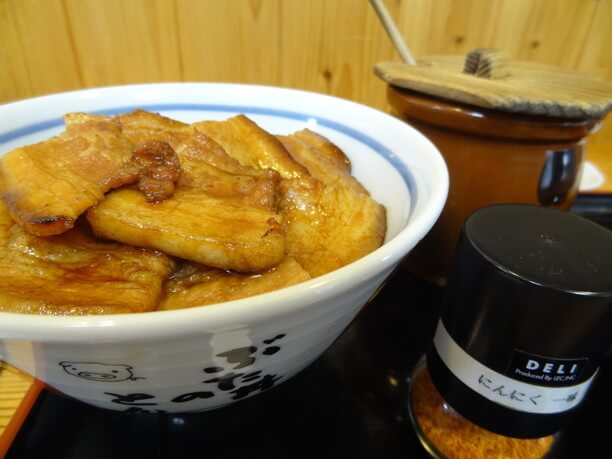 Their most popular pork bowls have less fat and are a nice mixture of 3 types of pork meat.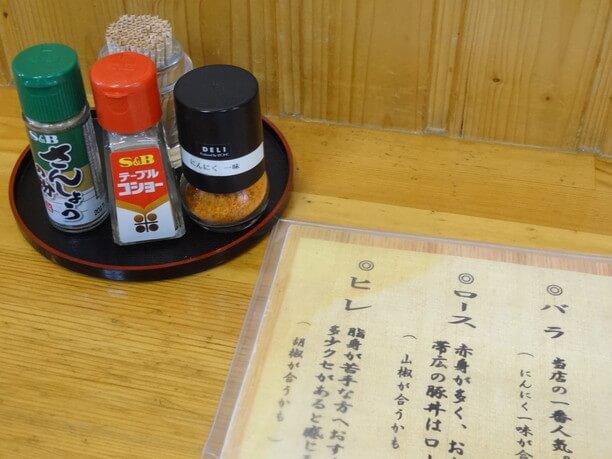 Their pork ribs are typically flavored with garlic. The special seasoning for the pork roast, is their peppers!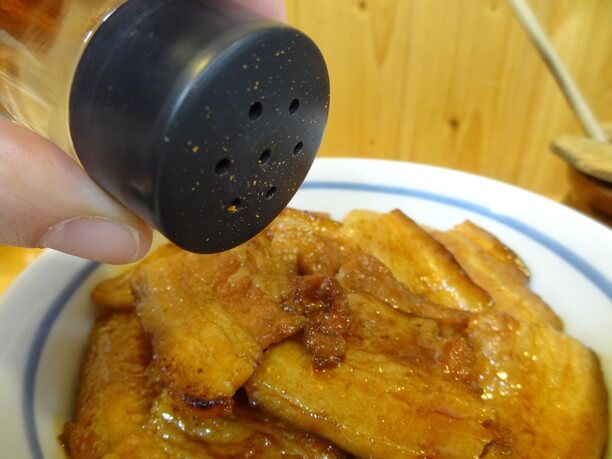 You can purchase their sweet and savory sauce and create their shops delicious food at home.
A Butadon no Tonta pork bowl is well served with Tokachi pork and plenty of cooked rice. They also provide you with plenty of their special sauce, so that you can add as much as you like.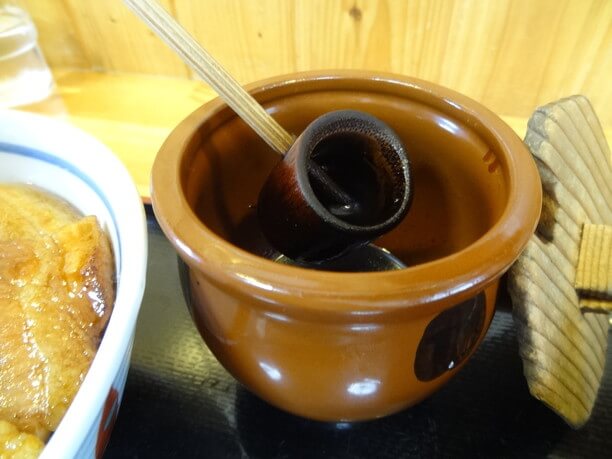 The secret to making sweet tasting meat is something the owner learned while preparing meat at his meat shop.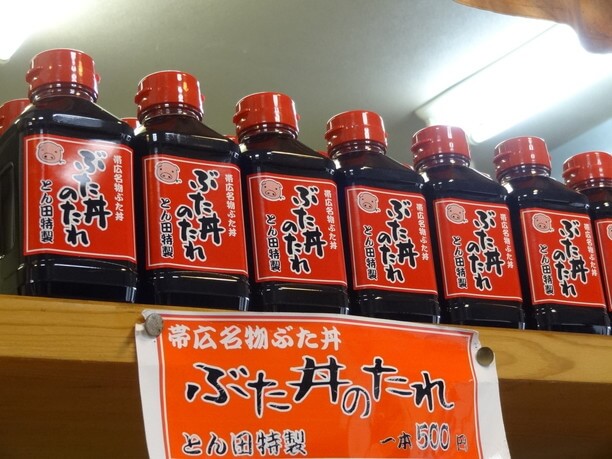 Their special sauce sells for 500 yen and makes a great souvenir from your trip and when you get home you can have a pork bowl party. It is a good idea to bake the meat and then boil it for a few seconds so that you can mix the meat juice with the Terada's sauce. Serve it on rice with soy sauce! Even at home, you can enjoy the same taste as at the shop!
The store moved to Minami 17 – chome 2 Higashi 10 Jo Obihiro City Hokkaido in August 2017. The pictures in the article are images before the relocation.
Smart tip
Normally it is OK to take away, but it may you may not be able to during the busy season. Please contact us in advance.
In the JR Obihiro station, on the second floor of the Esta East Building, they are selling secret sauce at the retail section of the "Tokachi Tourist Information Center" (9 am - 6 pm).
For those who are not good at walking, you can purchase the Tokachi Bus's "Tonata's Pork Bowl Bath Pack" It Includes a round trip bus fare from the Obihiro station bus terminal and a pork bowl (adult 1,100 yen). It can be used any day except Sunday, and New Year's holidays.
What's interesting
The pork rib bowl is extremely popular. The sweetness of the lean body, taste of meat, and soft texture is delicious. It goes well with garlic powder.
Butadon no Tonta
Spot name(Ja)

ぶた丼のとん田
Address

Minami 17 - chome 2 Higashi 10 Jo Obihiro City Hokkaido
Address(Ja)

北海道帯広市東10条南17丁目2
Telephone

0155-24-4358
Price

Bataubori (ribs, roast, fillet) 780 yen, loin and ribs Assorted pork bowl 880 yen
Open

11:00 a.m. to 6:00 p.m. (closing as soon as the charge is gone)
Close

Sunday
Parking lot

Yes (4 units)