"Pancho," founded 84 years ago, is a shop that has been serving pork bowls for three generations!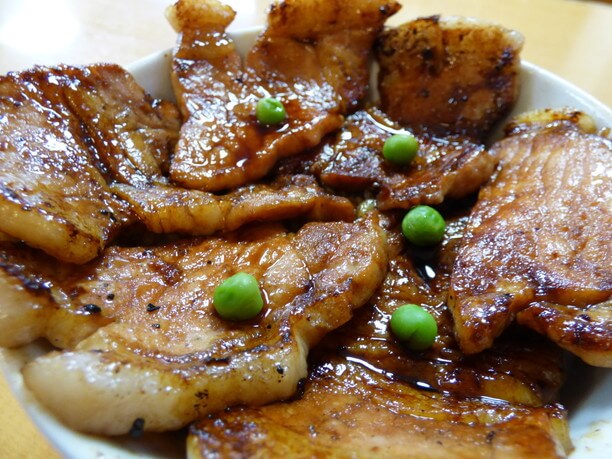 In January 1933, in front of Obihiro station, Pancho opened as a dining room with various menu items including omelet and curry. From its beginning this shop was named "Pancho" meaning "meal service" in Chinese. At that time, it was the pork bowl that Mr. Hideji Abe (阿部秀司)(the owner) invented. Their pork bowl menu item was loved by the common people and was unique to Tokachi."

The famous menu of this cafeteria in the town hall gained an excellent reputation after the war. Soon they started to serve pork bowls at each shop and the pork bowl became a special dish of Tokachi. It is "Pancho" that is known all over the country as its "birthplace of pork bowls!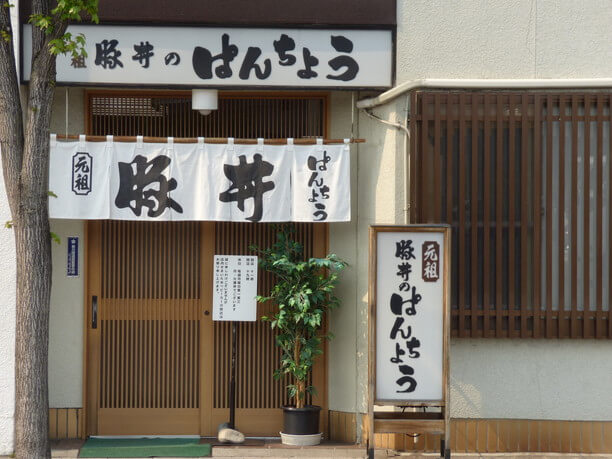 "Enjoy their delicious pork bowl!
From the beginning, pork meat was most familiar to the people of Obihiro. It was loin meat grilled with charcoal that was carefully seasoned with a slightly sweet soy sauce base.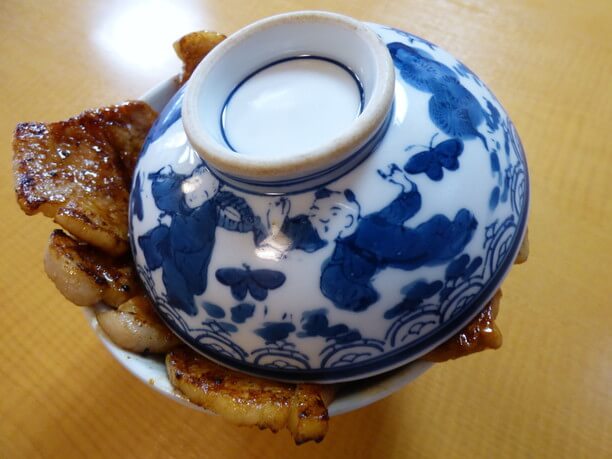 At the time of its founding, there was a signboard saying "Please eat pork bowl that tastes better than an eel bowl" at the shop. "We have served the same pork bowl for 80 years," said the father and eldest son, Sachiko Abe(阿部幸子).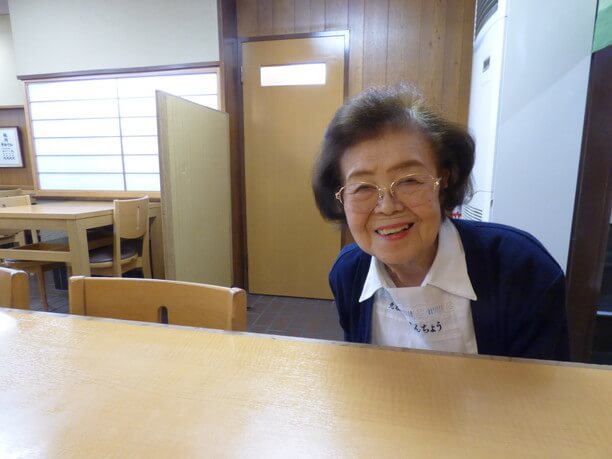 The fragrant flavor of the charcoal grill and the sauce are the deciding factors of the taste of the secret recipe of the Abe family who has handed it down for three generations.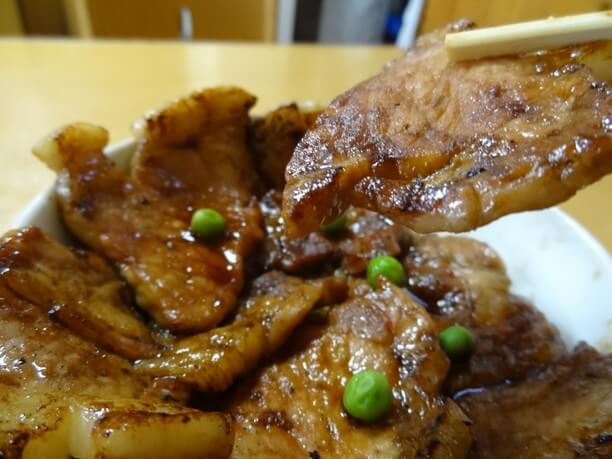 They reversed the ranking!
Food can be given one of three ratings for quality and value. "Ume" is the lowest rating. However Ume, which means plum is the owner's wife's name. During wartime, because of his absence his wife raised seven children alone. So as a tribute to her, he reversed the order and made "Ume the highest ranking. The rank is decided by the amount of meat, and the Ume serving in the picture is 1,100 yen (tax included) with 6 pieces of meat.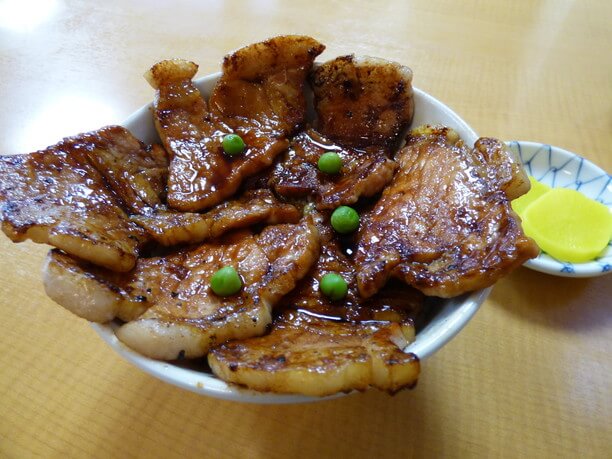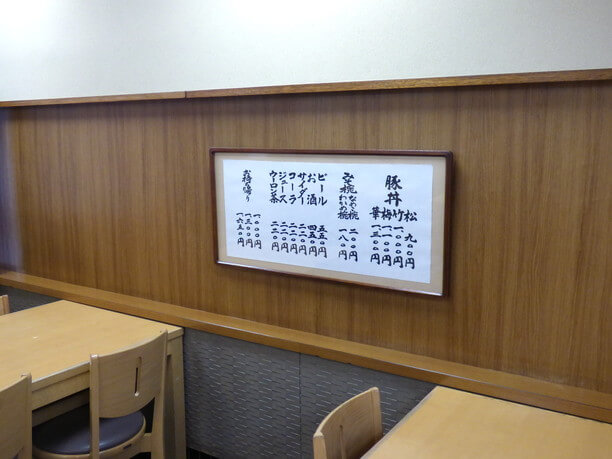 Their pork bowls have an elegant and generous taste. The loose meat in a sweet sauce is soft, and the rice which carries the fragrant flavor of the charcoal fire is plump. The fat, rice, sauce and meats flavors, are entwined deliciously! it is a taste that has real depth.
After 60 years they became a pork bowl specialty store!
It was around 1955 that they stepped up to being specialty shops only with pork bowls. It was the idea of the first generation that "shops will become useless unless they have something special to offer."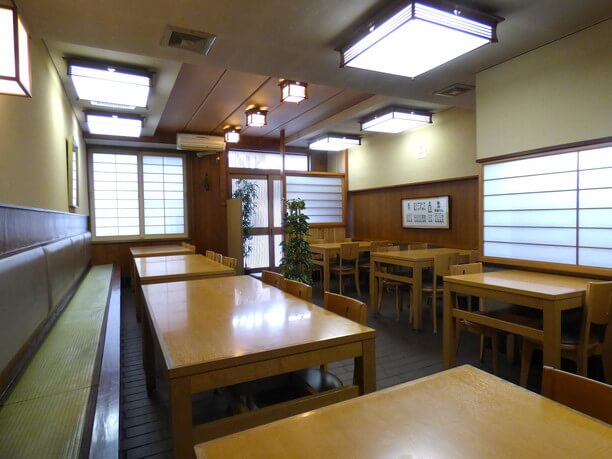 "Pancho" which has kept the taste of the original pork bowl is a famous shop that is representative of Tokachi, both in name and reputation. They have many customers, not only from inside and around Hokkaido, but also from abroad! When you visit Obihiro, it's a pork bowl you will want to taste at least once!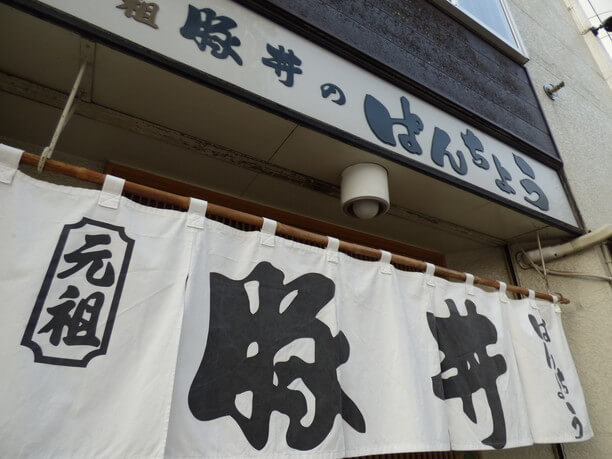 Smart tip
For those who do not have time to eat at the shop, take home a pickled rice bowl that is available for 1,000 yen!
The shop is open at 11 o'clock for lunch. However, be prepared to be lined up on weekends and holidays!
Located opposite JR Obihiro station with the bus terminal across the road. It is perfect for a place to eat and prepare for travel to your next destination.
What's interesting
With a pork bowl, miso soup is also available. We recommend, Nemiko miso bowl 200 yen.
Pancho
Spot name(Ja)

元祖 豚丼のぱんちょう
Address

19 Minami 11-chome Nishi 1 Jo Obihiro City Hokkaido
Address(Ja)

北海道帯広市西1条南11丁目19番地
Telephone

0155-22-1974
Price

Pine 900 yen, bamboo 1,000 yen, plum 1,100 yen, flower 1,300 yen
Open

11:00 a.m. to 7:00 p.m.
Close

Monday, 1st and 3rd Tuesday
Parking lot

No (There are many coin parking and pay parking lot in the neighborhood)