Enjoy a large serving of classic curry at the Curry Shop Indian Machinaka Store!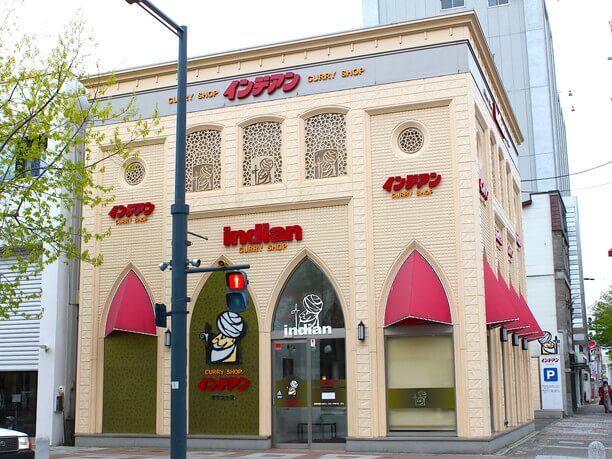 Curry Shop Indian Machinaka Store is a shop rooted locally as it is said to be "Seoul's soul food," People who are raised in Obihiro and are away from their hometown say "When I go home I will go to eat Indian food first.

The "Curry Shop Indian Machinaka Store" is about 5 minutes on foot from JR Obihiro Station. It is easy to drop in between work and sightseeing, and customers will visit one after another on weekdays as well as on weekends.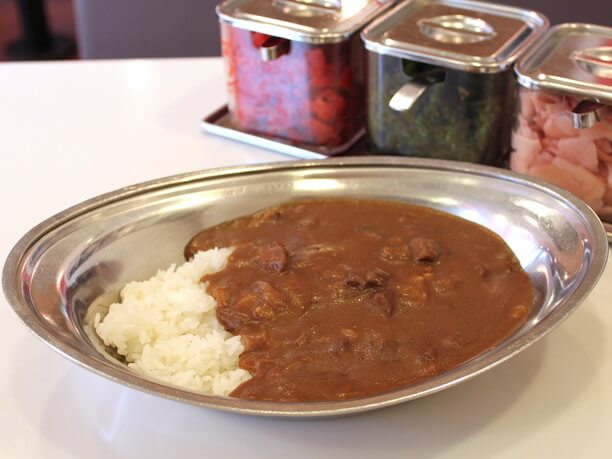 The traditional thick curry has a unique flavor that you will want to eat plenty of. There are regulars who come to lunch almost every day in the store.

The price is good and the taste is authentic!
In 1968, Indian opened the first shop in Obihiro city, and now there are 10 stores in the Tokachi area and 2 shops in Kushiro city. The town store opened in 2009.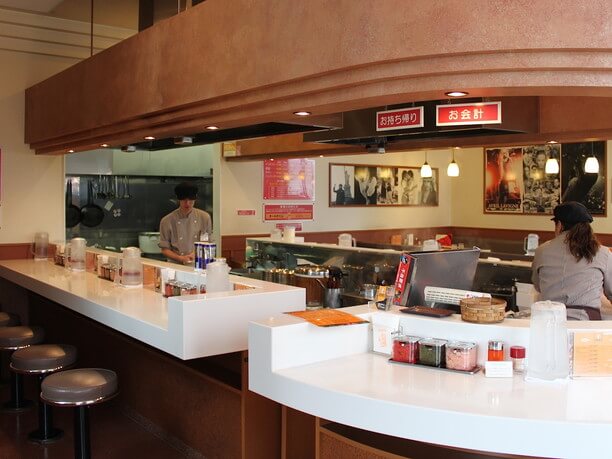 The inside of the shop is refreshingly bright, and the counter seats are lined up in the center. The most popular menu item is the standard "Indian" curry (453 yen). Although it is considerably affordable, the serving size is sufficient.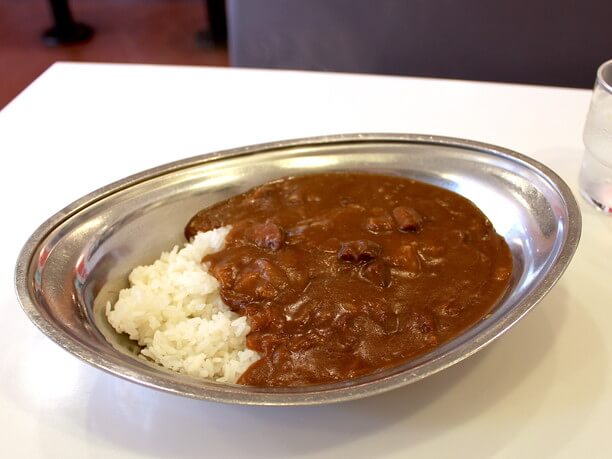 Using plenty of beef and matured with dozens of spices, the mellow curry has a nostalgic, relaxing taste. The beef is well cooked and blends perfectly with the rice. You can adjust the level of spiciness however, "normal" is recommended for first time people.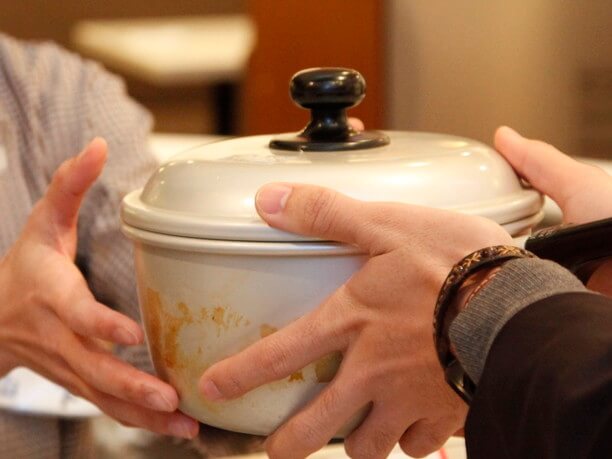 Curry can also be taken home, some people come to buy a pot with a regular sauce. In addition, there are services where you can have delivered from the shop in a large pan full for school and regional events (in case of using for more than 50 people).
Find the best choice from 3 kinds of flavors and 5 types of ingredients!
The menu is simple, but the flavor used in the Indian curry is divided into three kinds. The classic "Indian Rou" features a plenty of beef taste. "Basic Rou" adds onion to the beef base, and it goes well with any ingredients. "Vegetable rou" is a mild flavor with potatoes, carrots and onions.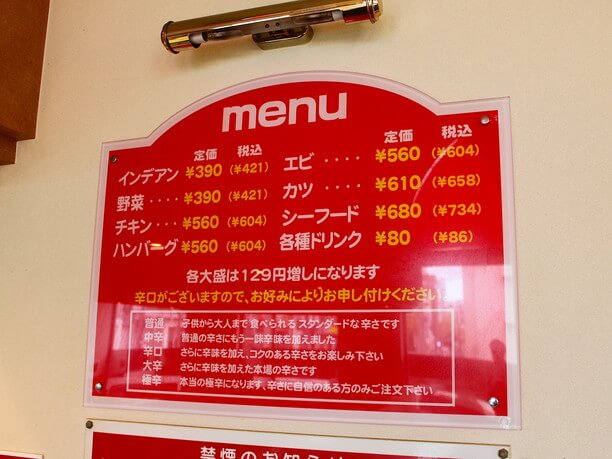 These three kinds are also used when choosing different ingredients. For example, "Shrimp" (637 yen) with plenty of shrimp shrimps uses a basic curry.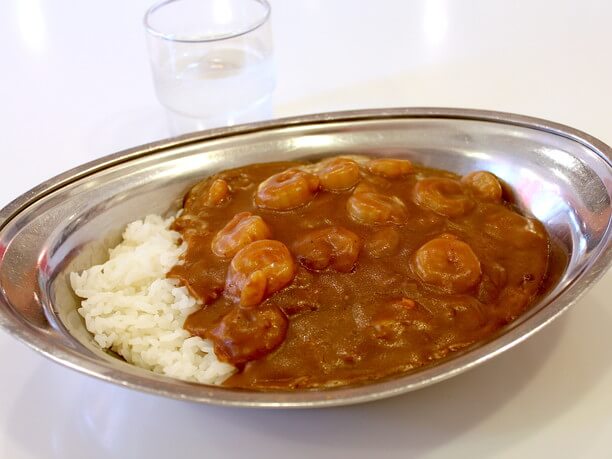 The deliciousness of shrimp will be tasted. However, you can also combine Indian rou (453 yen) + shrimp (194 yen) according to your preference. In addition, there are ingredients of katsu, hamburger, chicken and cheese, and you can have it in combination at no extra charge.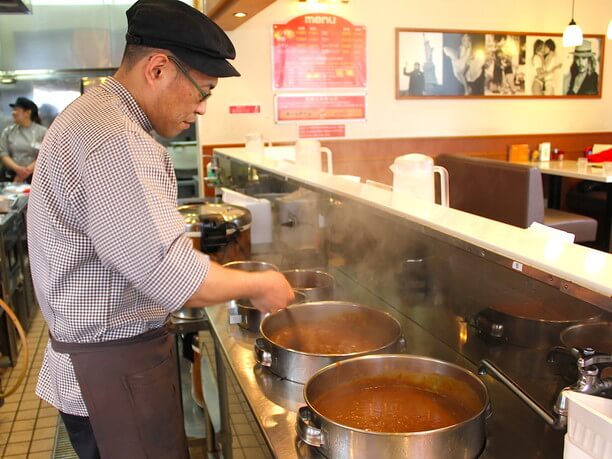 In the open kitchen, there are all three curries are always waiting for customers. Try various choices and find your favorite.
In Tokachi, Indian curry is a standard for your first time eating out!
The same is true for other stores, but "Curry Shop Indian Machinaka Store" big feature is that it is "Easy to enter" for one person, a group, and both women and children.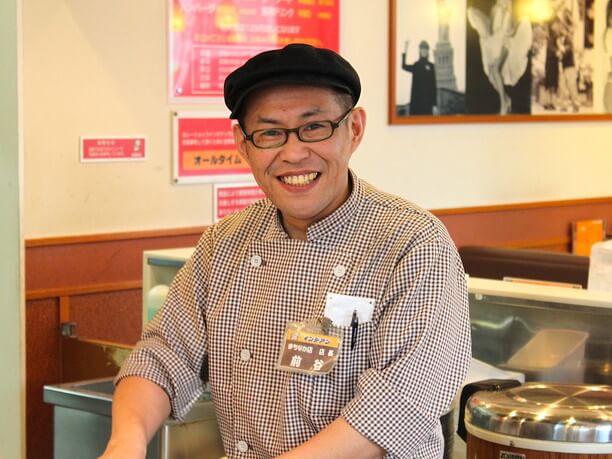 Manager Yodai Maetani (前谷陽大)grew up in Obihiro, and grew up eating Indian curry from a young age. When Mr. Maetani was a junior high school student, it was also Indian curry that he ate when he went out with his friends for the first time.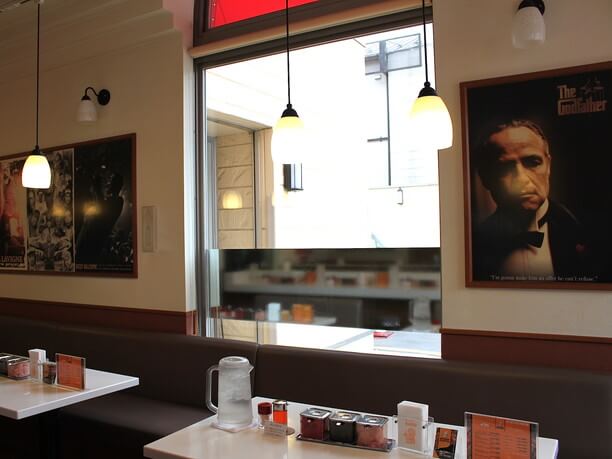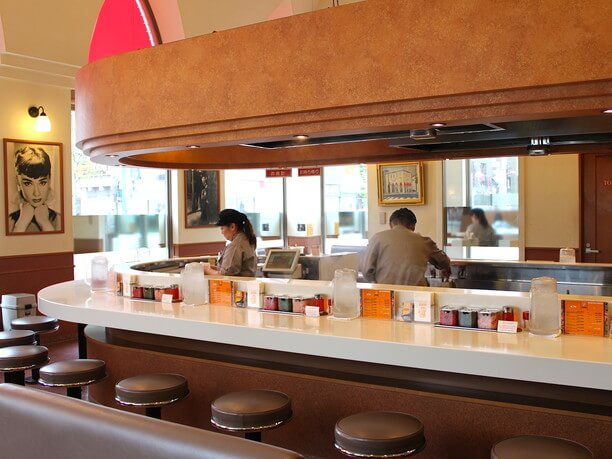 The interior where the Hollywood star's posters are used to decorate is designed to welcome the junior high school students who wanted to experience eating out.
Smart tip
Spicy is divided into 5 stages from "normal" to "extremely hot". "Normal" is recommended for first-time people because it can be eaten from children to adults.
Any menu items are affordable! Soft drinks such as orange juice and cola are also cheap at 86 yen, even with "Indian" (421 yen) it is only 507 yen.
If you want to eat katsu at Indian Rouge curry, order "Indian cut please", it will sound like you are a local.
What's interesting
"Seafood" (734 yen) with plenty of shrimp, scallops and clamshells (734 yen) looks expensive compared to other menus items, but this price is still very reasonable for such a large serving!
Curry Shop Indian Machinaka Store
Spot name(Ja)

カレーショップインデアンまちなか店
Address

1-1 Minami 10 - chome Nishi 2 Jo Obihiro-city Hokkaido
Address(Ja)

北海道帯広市西2条南10丁目1-1
Telephone

0155-20-1818
Price

Indian 453 yen, chicken 637yen, cutlet 691yen
Open

11:00 a.m. to 9:00 p.m.
Close

No rest
Parking lot

There
Note