Enjoy the original curry taste at Yakzen Curry Honpo Ajanta Souhonke!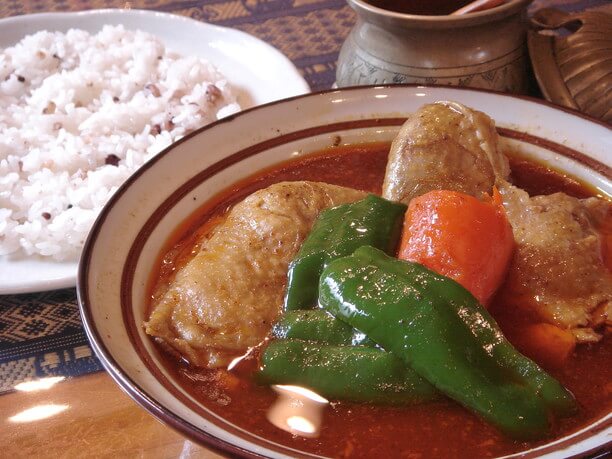 The original curry taste that is now known throughout Japan originally started in Sapporo(札幌). It was created at a shop called Ajanta by the shop owner Mr. Muneo Tatsujiri(辰尻宗男). It started as a health remedy to be used by his family. However due to his desire to make it more appetizing, Mr. Tatsujiri added more and more spices and herbs and as a result created a very popular curry soup, and the curry movement was born.
Today's version sold at Yakzen Curry Honpo Ajanta Souhonke. (Ajanta) Has maintained the taste of his orignal recipe.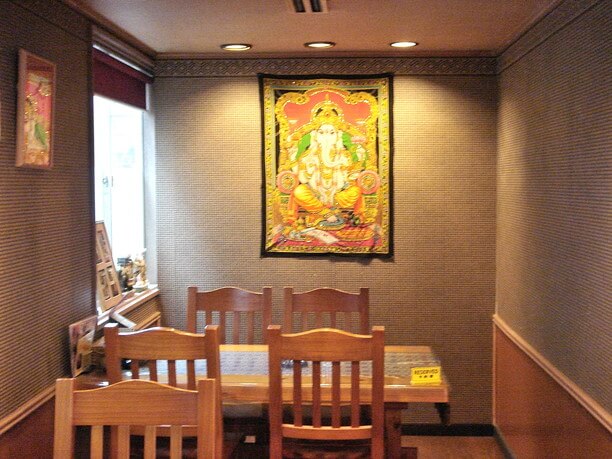 This curry recipe was started for family health!
The creator of the curry, Muneo Tatsujiri founded Ajanta as a coffee shop and developed the curry dish for the health of his family and customers. Particularly he wanted to improve his own health and the health of his father. The original recipe used oriental spices and medicinal herbs that were combined and sometimes changed as a result of his own experiment. Through trial and error, he created a curry that tastes good and warms the body.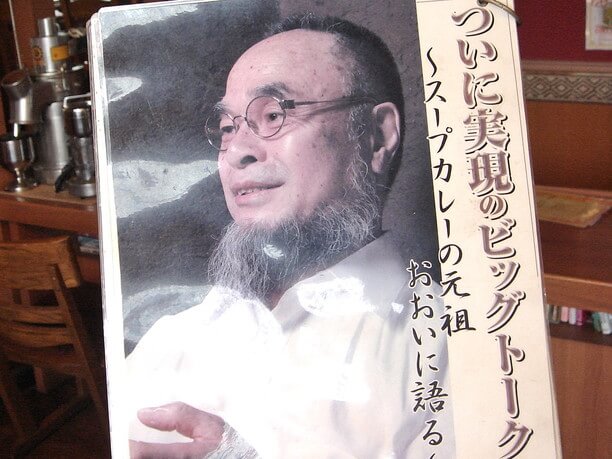 After he offered his curry to his family and coffee shop patrons, some suggestions were made and he adjusted the recipe and completed the curry. Thus, began the history of Curry. It was born at the Ajanta in 1974.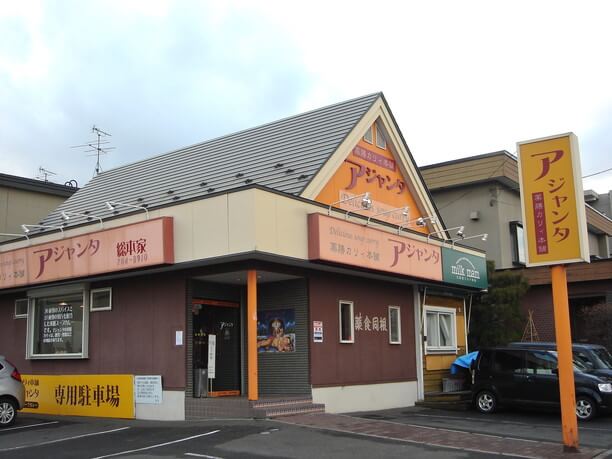 Curry is basically Chinese medicinal soup full of body-friendly spices.
The original curry soup is a soup broth with 45 different herbs and spices with vegetables and chicken added.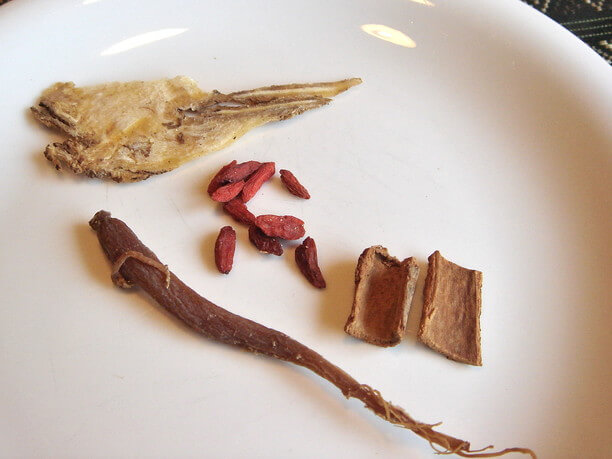 Included in the ingredients are ginseng, que conomy, cinnamon and 15 other medicinal herbs.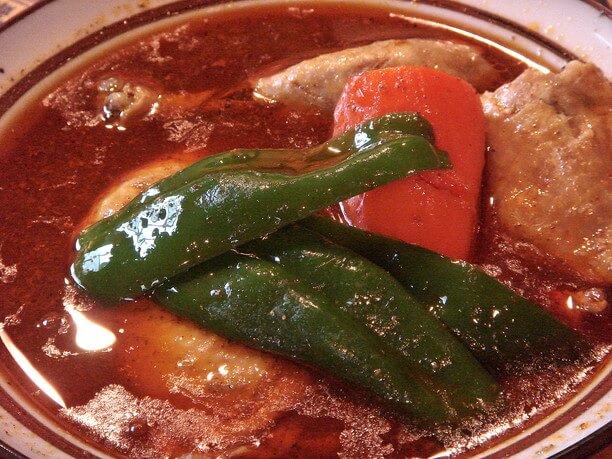 One of their specialties is their "Tori Curry" (1000 ye). It is a soup with a spicy yet mellow flavor that soaks into the body. While eating, the body slowly heats up and helps heal the body. The chicken they use practically melts in your mouth. It is a simple and delicious recipe. You can add rice for an additional 50 yen. 16 other grains and soybean meal is also available as additives. In addition to their most popular "Tori curry" their menu offers other dishes, such as "Kashimiru" that has vegetables and meatballs.
You can adjust the level of spicy hotness with available spices.
You can adjust the level of spicy hotness yourself. On the tables there are what is called Masara spices that you can add to your soup to get the level of spiciness that you prefer.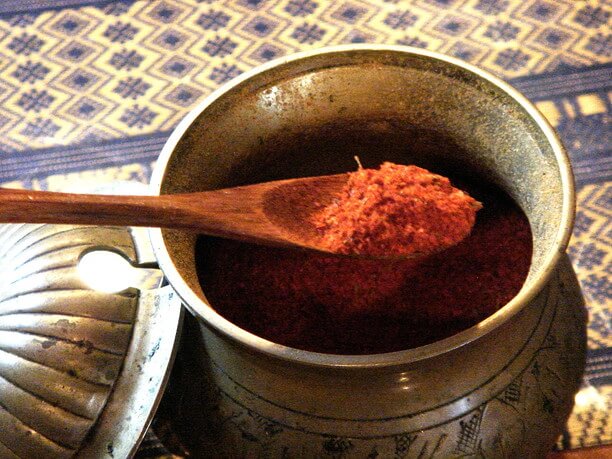 Masala is a medicinal herb mixture. It contains chile and other herbs that increase your appetite and are good for the stomach and intestines. You can order a more potent version with "special" spices for an additional 200 yen.
Simple, yet tasty side dishes!
This restaurant has a simple menu featuring Chinese medicinal soup and toppings that are good for the body and free of harmful chemicals.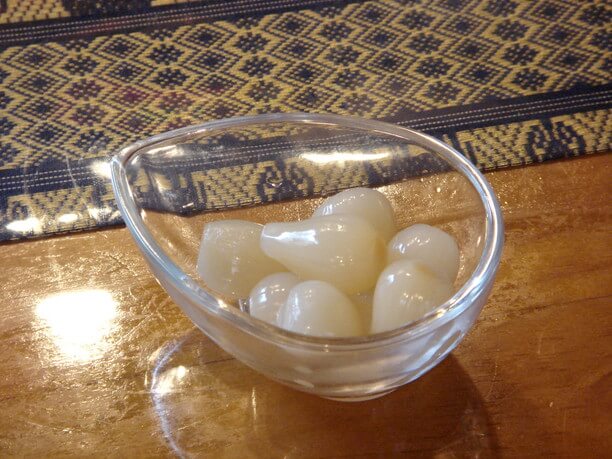 You can have "Shallots" added to your curry for 50 yen. They enhance the taste of your curry with their spicy, sour taste.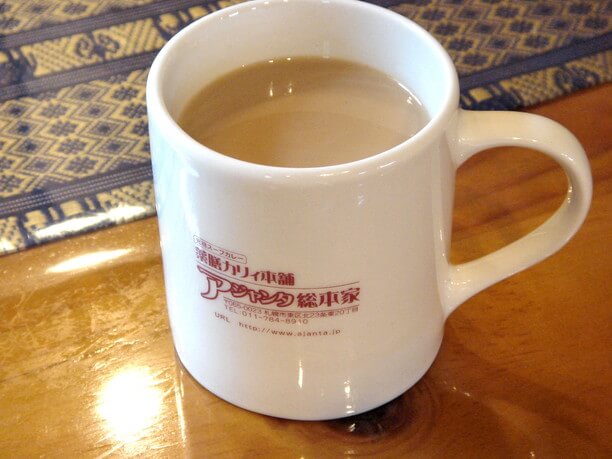 Also worth trying is their Chai tea. It is made from carefully selected tea with several kinds of spices including cinnamon (300 yen).
The shop is named after a special place in India!
In a place called Ajanta there is a temple in a canyon among the cliffs in southern India. It was here where Mr. Tatsujiri had warm exchanges with the local people and learned much about medicinal herbs. He was so impressed that he named his shop after this place.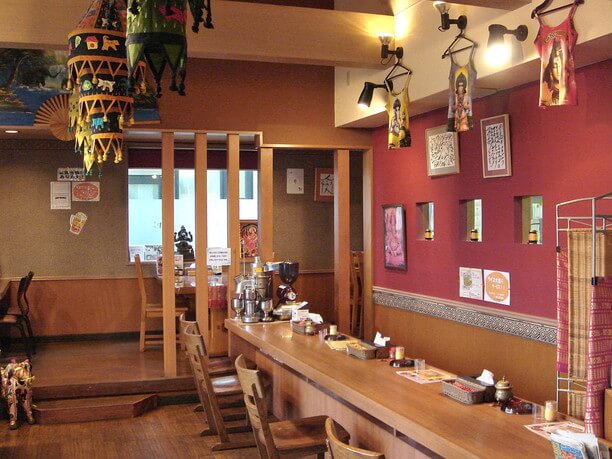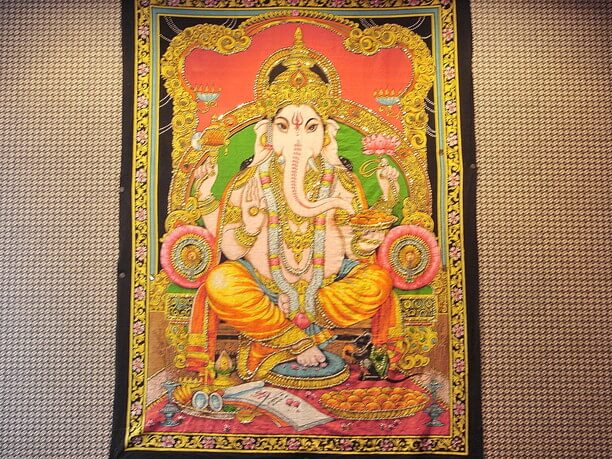 In the shop, Ganesh (ガネーシャ神), the Indian God of healing is displayed to remind all of the original intent that created the shop.
From the Toho subway line, Motomachi station exit it is a 5-minute walk to Ajanta. Though not really an easy place to access, its original curry's taste and good value continue to draw many patrons to its door.
Smart tip
With its boneless chicken and kid's menu, this shop is suitable for the whole family.
People often travel here by car because there is a private parking lot available.
You can choose from seating at a table, counter, or on tatami seats, depending on the number of people in your party and the environment you want.
What's interesting
With its delicious chicken and healthy herb based soup it is easy to enjoy the delicious curry of Ajanta.
Yakzen Curry Honpo Ajanta Souhonke
Spot name(Ja)

薬膳カリィ本舗アジャンタ総本家
Address

2-18 Higashi 20 Chome Kita 23 jo Higashi-Ku Sapporo-city HokkaidoClick the Show Map
Address(Ja)

北海道札幌市東区北23条東20丁目2-18
Telephone

011-784-8910
Price

1000 yen to 1500 Yen
Open

11:00 a.m. to 5:00 p.m. or until out of soup stock.
Close

Monday
Parking lot

Is
Note