Enjoy excellent fresh Hokkaido sushi at Shinsei sushi!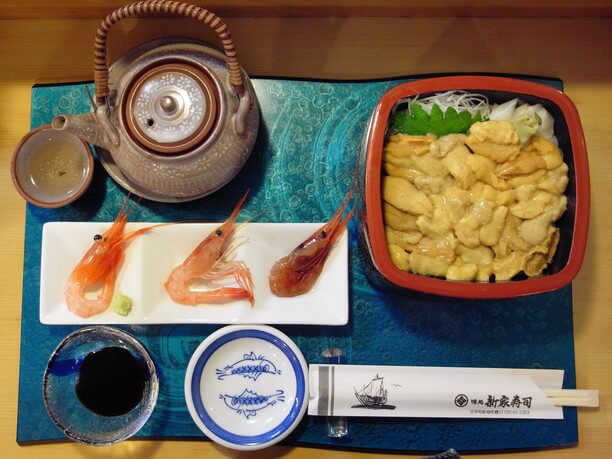 When going west from Otaru, you will arrive at the entrance of Shakotan immediately after passing Yoichi. Here the Furuspei area is known for its fisheries and sushi.
This area stretching from Otaru to Shakotan is a treasure trove of seafood. It offers choices of sushi such as sea urchin, sweet shrimp, and squid. Shinsei sushi is a famous shop known for its sushi and seafood bowls with fresh ingredients. During the sea urchin season many people come here to eat it.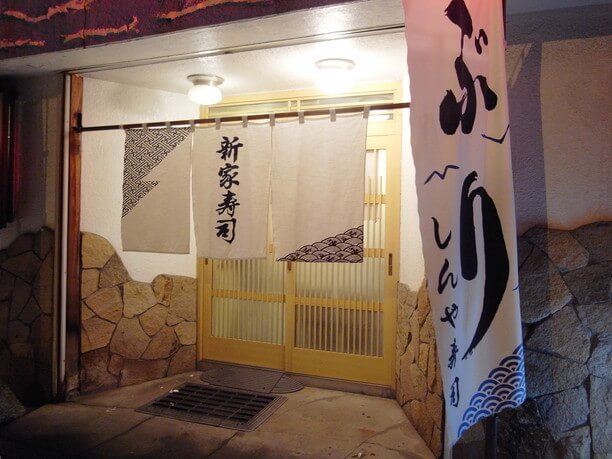 Several years ago, they started catching good quality yellow tail off the ships at Shakotan. As a result they created new sushi shops that serve seasonable sushi from time to time.

I want to explore all around the sea of Shakotan!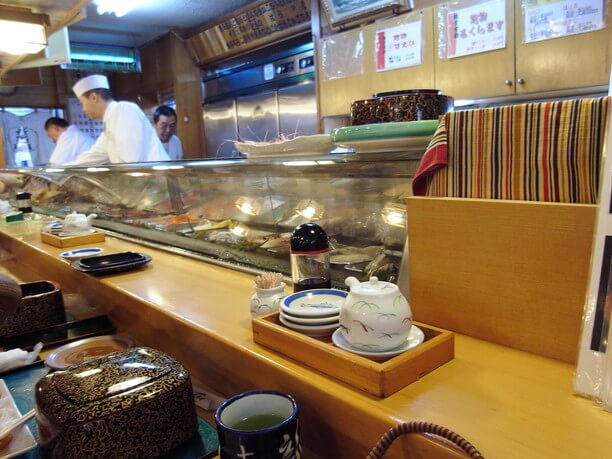 Around Hokkaido, where the sea is beautiful, the water surrounding the Shakotan Peninsula is said to have a sense of transparency. They call the shade of blue of the water Shakotan Blue. Hokkaido fans adore the scenery.
Shinsei sushi is known for its abundant use of seafood caught in Shakotan's ocean. This shop is a locally owned sushi shop that has been around for over 60 years in the Furubira area it has become a popular spot even within Hokkaido.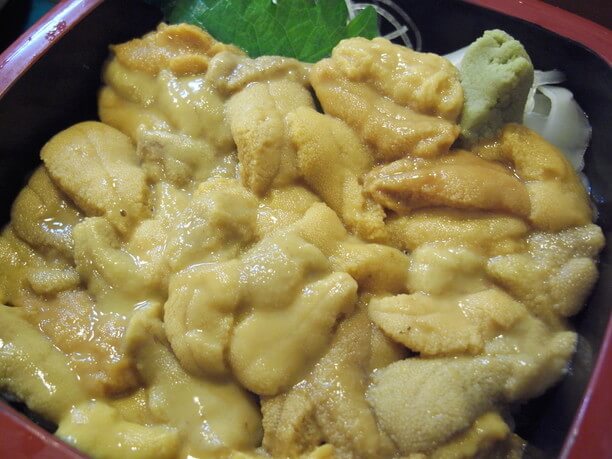 The Furbia area is also known for its sea urchin being delicious.
The photo above is a white sushi bowl (Kitamurasakiuni).
There are also red sea urchins (ezobafununi). They serve dishes using both white sea urchins and red sea urchins. The price is about 1,500 yen to 5,000 yen (market price) for mini size. The sea urchin fishing season is only from the middle of June to the end of August.
Their seafood rice bowl is really popular!
Unlike the seafood bowl at most restaurant they use vegetable rice, not vinegar rice. So it makes you feel like eating sushi.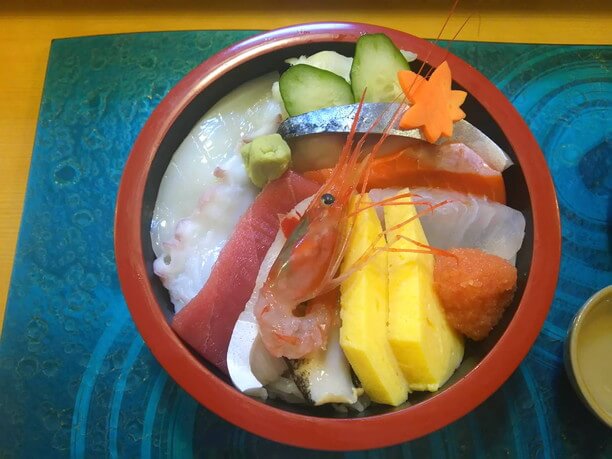 Since the majority of the fish in the rice bowl is local fish caught that season, the contents change according to the fishing season. There are times when it is white flounder as well as day flounder. There are days when they use true soi called Hokkaido's sea bream. There are other times when it is a silky canakasilla, tanpura, pollock, hockey etc.
On special occasions they will also serve squid, bluefish, mackerel, and herring.
From March to November, sweet shrimp, or button shrimp can be caught. The blessing of Shakotan 's ocean is packed all the time into their seafood bowl (1,350 yen).
What 's the most popular shrimp?
Nanban shrimp is a sweet shrimp (hot-faced shrimp). It is found only in the vicinity of Furubira. So Shinshi Sushi is entertaining customers in a unique way by serving it.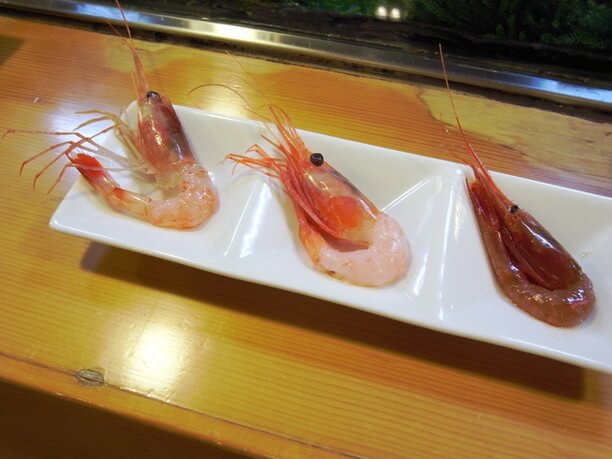 In the photo above we have shrimp, sashimi, and shrimp pickled in soy sauce.
I can not decide which is the best. What's your favorite "Nambaran shrimp?"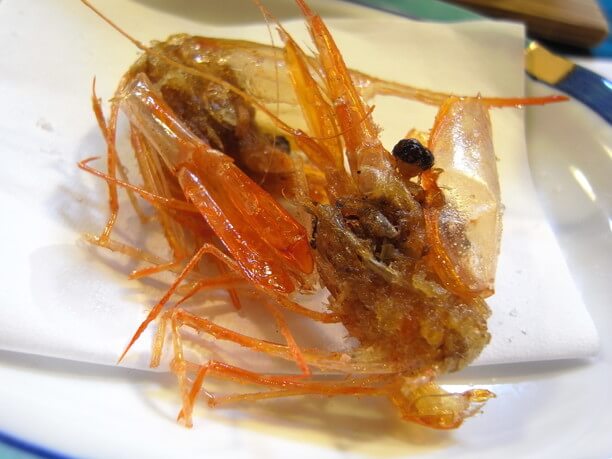 I do not waste the shrimp shell. It is also tasty!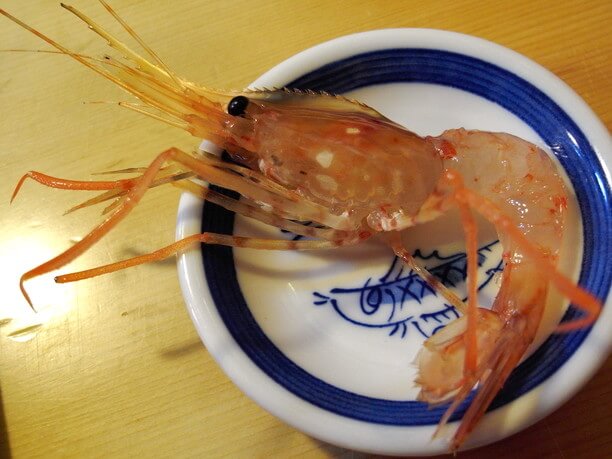 When you come to Hokkaido, try button shrimp. Depending on the fishery, there is a chance to eat fresh shrimp surrounded by the charm of a sushi shop near the fishing market.
Warm nabe warm is especially nice during cold weather!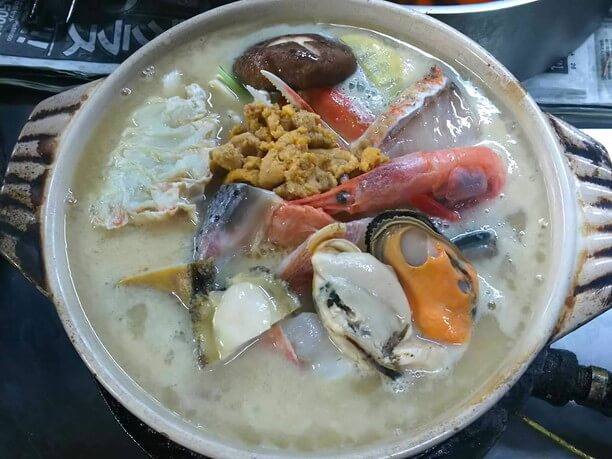 Hamanabe (2,200 yen) is served full of crabs and salmon from Shikotan, gaya in soy, abalone, sea urchin, and sweet shrimp. It gives you a feeling of satisfaction like you are eating the best of Hokkaido. It is big enough that you can share it with several people.
Smart tip
Fresh fish is available from the Maehama sea.
Counter seating, table seating, or big group space is available.
Shinsei sushi shop is popular with the locals. It is good and inexpensive.
What's interesting
Shinsei sushi is popular not only in the daytime but it is an exceptional place to come even after drinking at night.
Shiya sushi
Spot name(Ja)

新家寿司
Address

13 Shinchi-machi Kodaira-cho Kodaira-gun Hokkaido
Address(Ja)

北海道古平郡古平町 新地町13番地  
Telephone

0135-42-2303
Price

1,500 yen to 4,000 yen
Open

11:00 a.m. to 8:00 p.m.
Close

Non-fixed holiday (Saturdays, Sundays, holidays are open all year)
Parking lot

There
Note