Chaika Sundry Shop is a nice and cute Russian shop in the Motomachi area of Hakodate!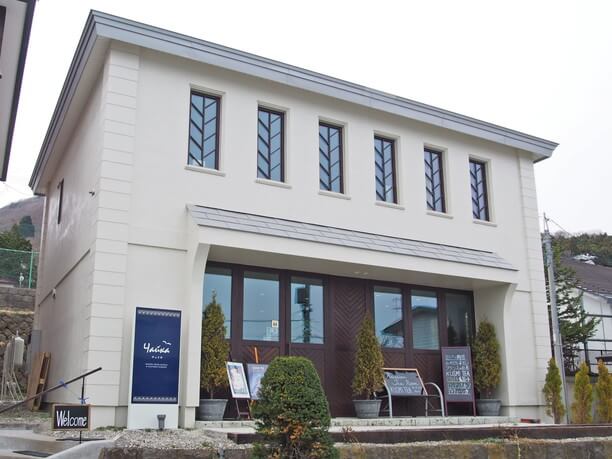 The Motomachi area is full of exotic buildings, churches and nearby Motomachi Park. This is also the location of the Chaika Sundry Shop which deals in imported goods from Russia and eastern Europe. It is a shop where you can taste a little bit of foreign living.

They carry everything from authentic Russian white birch, shawls, and ceramics, to chocolates and candies. They have many items that can be bought at a cheap price. In the café space at the shop you can also enjoy rare Russian tea with Japanese and Russian sweets.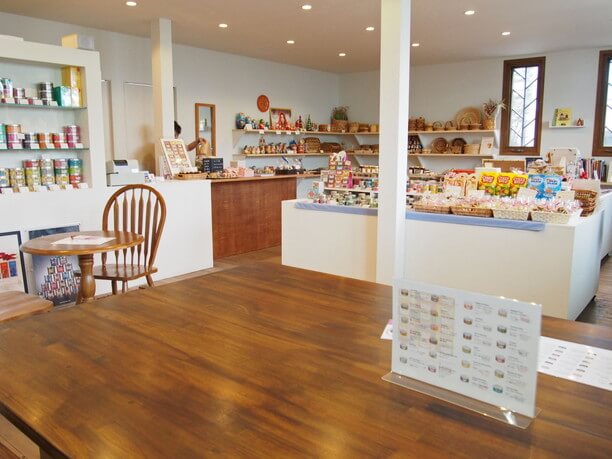 You will enjoy looking at the colorfully arranged candies!
They are located on a slope near Hakodate Yama mountain and the port of Motomachi where a lot of tourists go. Next to the exotic churches, you will see there white fancy building on your left as you pass the Hachiman zaka Hill where the view of the harbor is wonderful.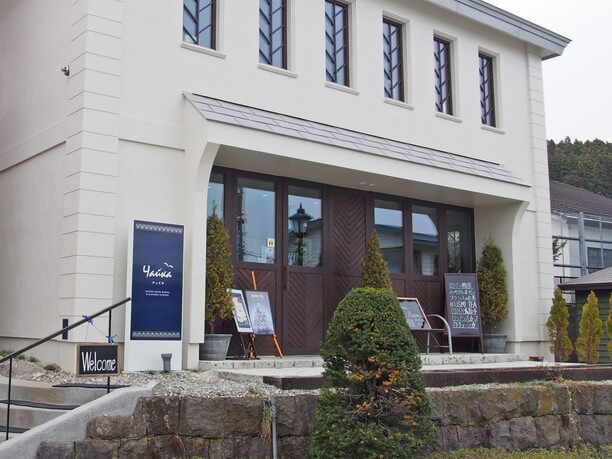 The name of the shop is Chaika, which means gulls in Russian. You go up the stone steps to enter.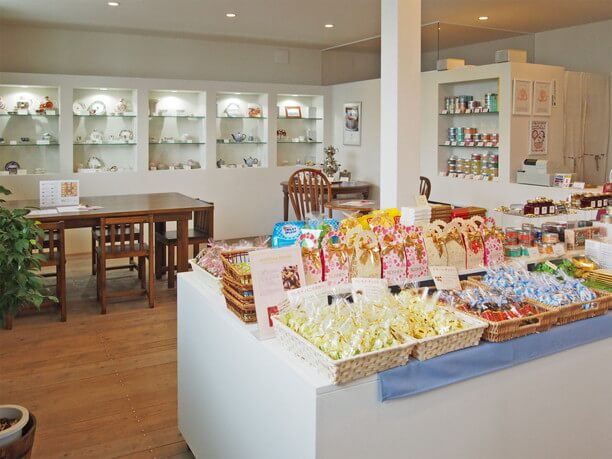 Inside the shop where Russian music flows, you will find an assortment of attractive products selected by the owner. They have plenty of sweets imported from Russia and Eastern Europe, miscellaneous goods such as handicrafts, samoirs (traditional teapot), masterpieces of pottery and tea sets etc.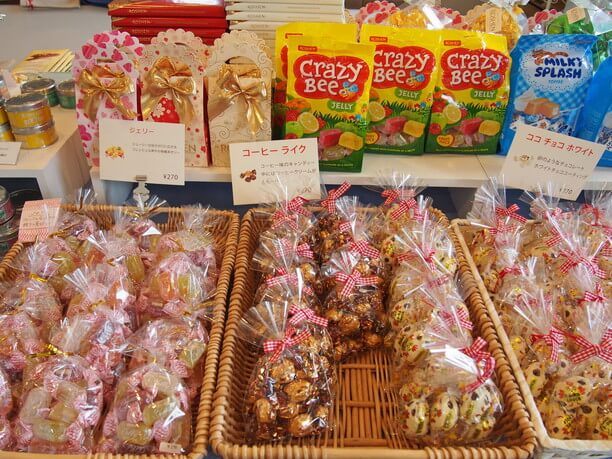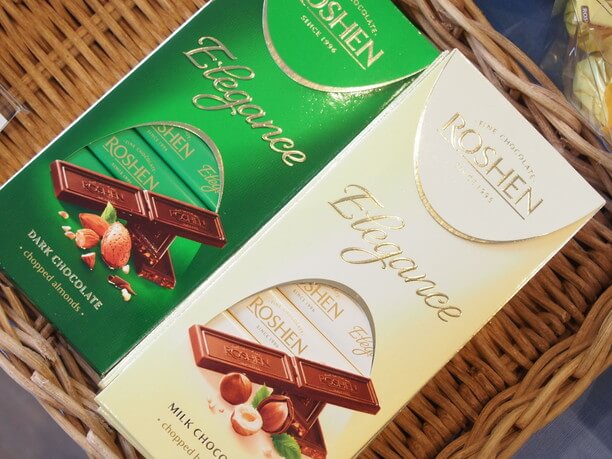 The sweets that they sell include Russian and Ukrainian chocolates, candies, jelly snacks and so on. People in Russia and Eastern Europe love chocolate. At Chaika there are many variations, all of which are fascinatingly delicious.
You will appreciate their high-quality goods!
There are embroidered cloths such as beautiful Russian shawls, pot holders and placemats. There are also accessories and local picture books.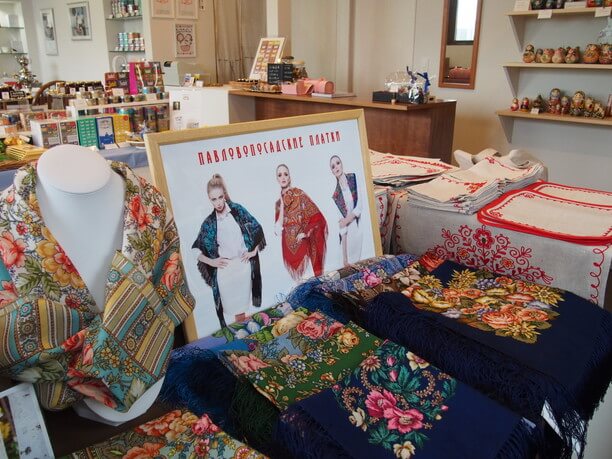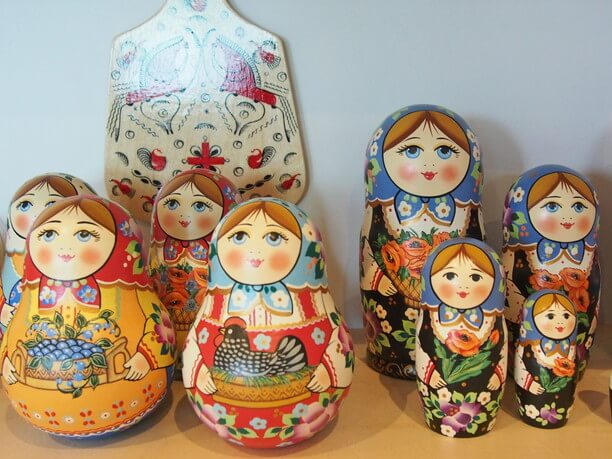 You can also find various kinds of matryoshka (wooden dolls) ranging from "elegant" to "cute."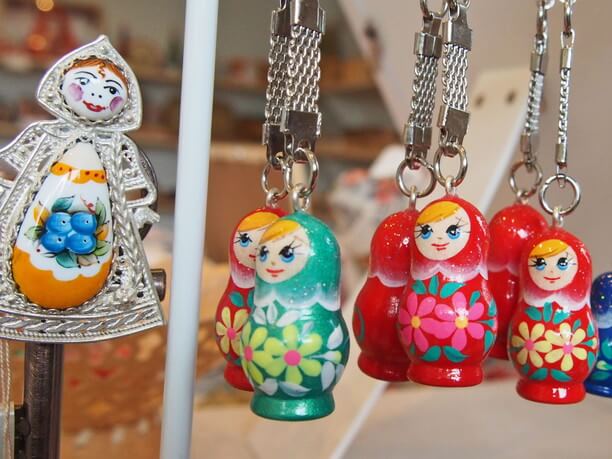 There are also key holders. Although they are small, they are hand-painted properly, and the expression on each one is different.


They also carry Russian handicraft (Bellesta), using birch skins. They are made with fine designs such as flowers and berries and landscapes. All are rustic, elegant and natural. The birch is a tree familiar in Hokkaido. Bellestas are ideal for holding bread and fruits in dishes and baskets, and make excellent souvenirs in northern countries.
You will enjoy the authentic Russian taste of their homemade cottage cheesecake!
In the cafe space, you can get authentic Russian "Kusumi tea" (600 yen) that is delicious. They also carry standard teas such as Darjeeling and Earl Gray, and you can choose from a wide variety of flavored teas such as St. Petersburg and Troika.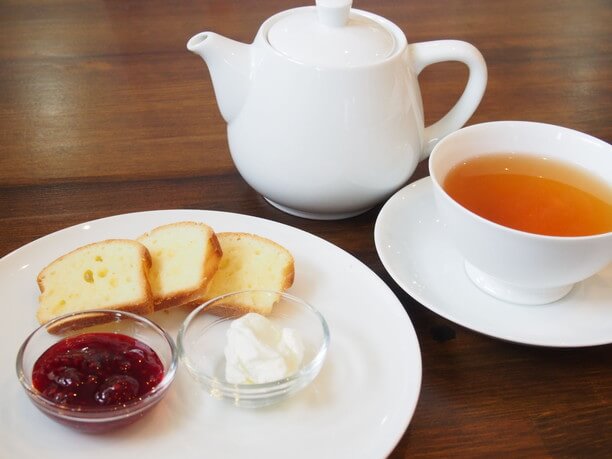 To go with the tea they also serve Russian cottage cheesecake. Try the Russian tea set (850 yen) with Russian homemade jam and sour cream. The cake is made with plenty of homemade cottage cheese and is hard like a pound cake. The hint of sourness and fresh cottage cheese scent is simple and healthy. It goes well with their handmade jam or cream cheese.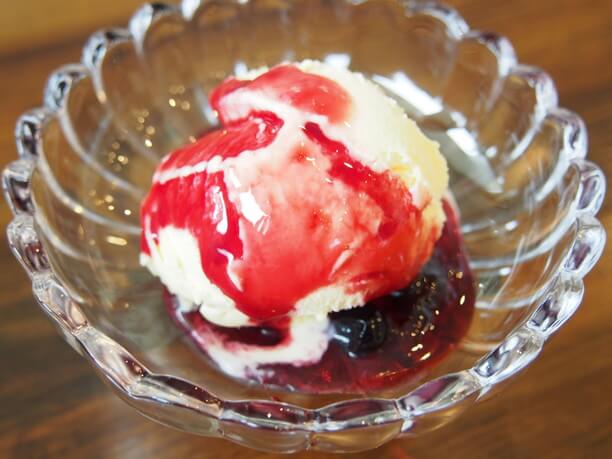 Also popular is their Haskurp ice cream (300 yen). It is covered with homemade sauce and plenty of fruit grains in a rich ice cream.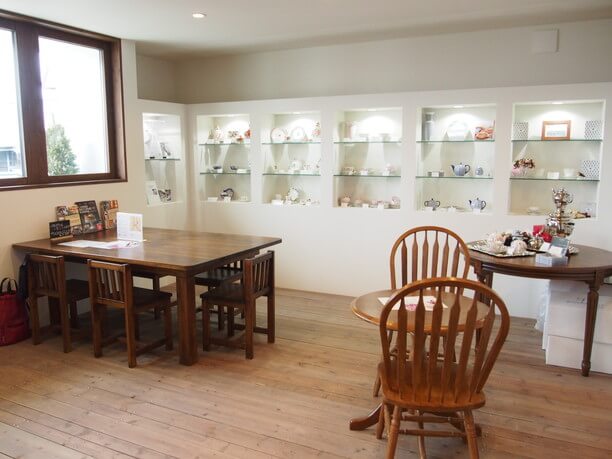 There are two large and two small tables in the cafe space. You can also enjoy the views of the streets through the windows. You will love the beautiful pottery made of Russia's famous ceramic, or Imperial porcelain
Do not miss their black tea from Paris!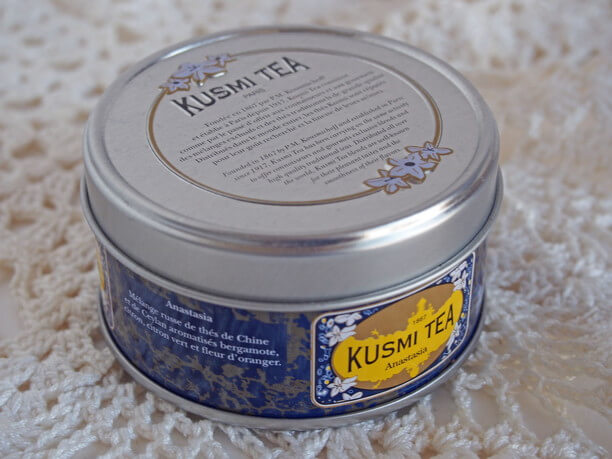 Their most popular tea at Chaika is a brand called "KUSMI TEA," which is the tea of the Russian Emperor he got in France. Although it is not well known in Japan yet, people become a fan of this tea once they drink it. It is a tea with 100 years of tradition. The elegant scent and clear taste are created by its fine tea leaves.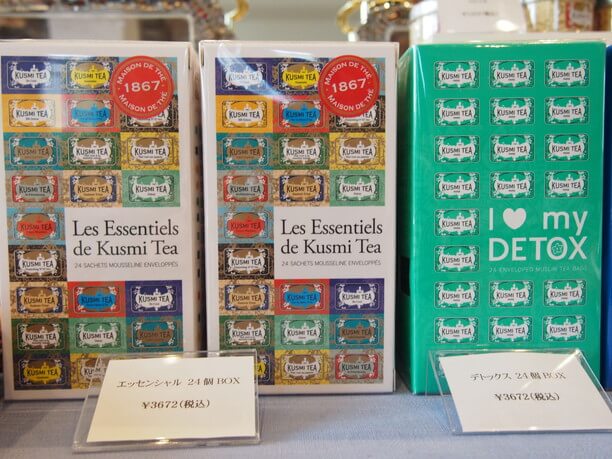 Because Chaika has such a plentiful rich variety, there are people who come to buy this Kusumi Tea from the Japanese mainland. There are boxed types with 12 types of tea bags in each, so you can sample them all.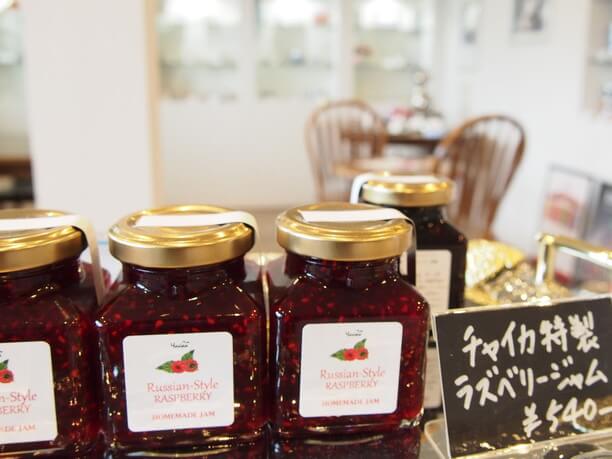 They also sell Taika special Russian style jam and cottage cheesecake, so it is nice to have it at home. If you enter the shop, you will experience the aroma of a foreign country!
Smart tip
Some of the main tourist attractions of Motomachi such as the former Hakodate Ward public hall, Motomachi church group, and the former British consular office are convenient ( most within 300 meters from Chaika). From the Suehiro-cho station, on the Hakodate-city line it's about a 10-minute walk up the Hachiman zaka Hill.
Fruits such as raspberries and husk cups used in the special Russian style jam of Chaika are produced in Hokkaido. It is perfect for a Hokkaido souvenir.
You can try smelling the scents of their Kusumi tea to see which you prefer, so talk to the people in the store. By the way, one of the more popular flavors is "Anastacia". It is characterized by the fragrance of orange flowers and the sweetness of elegant tea leaves.
What's interesting
There are many items in the store such as accessories and Imperial porcelain pottery, so we recommend buying immediately whatever you like. You will find many things that you can not get in Tokyo or Osaka.
Russia · Eastern European goods direct import shop Chaika
Spot name(Ja)

ロシア・東欧雑貨直輸入店チャイカ
Address

7 - 7 Motomachi Hakodate City Hokkaido
Address(Ja)

北海道函館市元町7-7
Telephone

0138-87-2098
Price

500 yen - 8,000 yen
Open

10;00 a.m. to 5:00 p.m.
Close

Tuesday
Parking lot

Yes (behind the store, 2 units)
Note