Yu no Kawa hot springs is a relaxing place for people and occasionally monkeys!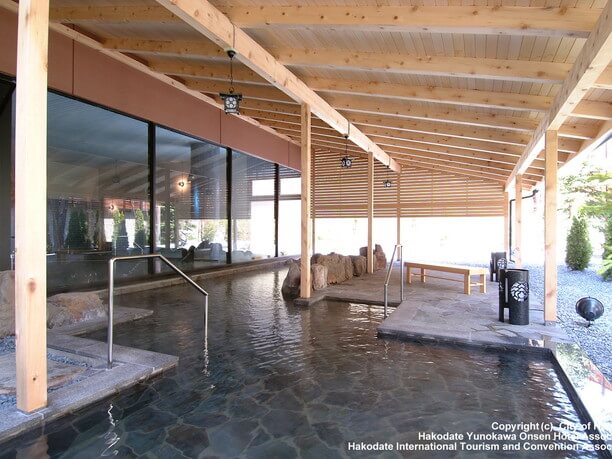 Yu no Kawa hot spring is the largest hot-spring resort in south Hokkaido where there are about 20 inns dotting the landscape from the sea to the river. In the Ainu language Yupetzu means river flowing with hot water! This hot springs area was opened in 1885 and now it has become a famous hot spring spot where approximately 1.8 million people visit each year. From the seaside, there are a lot of interesting things to see like the squid fishing boats seen in the season. Although it is good to stay at hotels and inns, it is also recommended to enjoy the hot springs and town walks from the center of Hakodate by using the streetcar.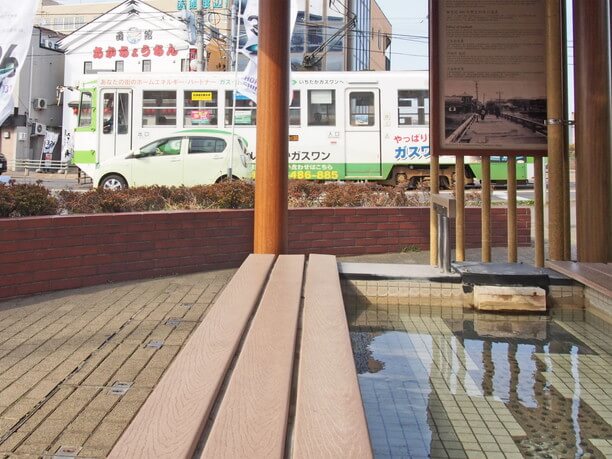 There are public foot baths and onsens!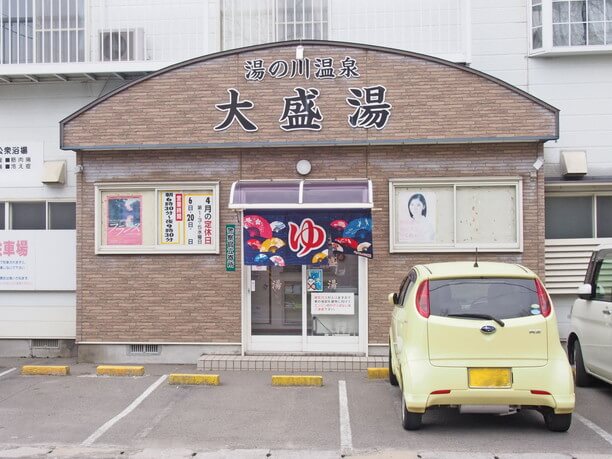 Yu no kawa hot spring is about 20 minutes by car from Hakodate Station, and about 30 minutes by tram. It will bring you right to the hot springs! At the intersection just after the Yu-no-kawa hot spring stop, there is a "hot spring tour stage." The hot water is a colorless and transparent sodium · calcium chloride fountain and it is reputed that even the inside of the body will be shiny. Do not forget your towel to wipe your feet. There are hotels and inns that you can take a day trip from but you can also use the local public bath. It is 2 minutes on foot from the river water stop of Yu, to the Taisei yuis hot water bath. There is a lot of hot water, and three bathtubs with different temperatures. There is no shampoo or soap because it is a public bath, but they do sell bath towels and some amenities.
Enjoy Sweets after the praying to the god of hot water!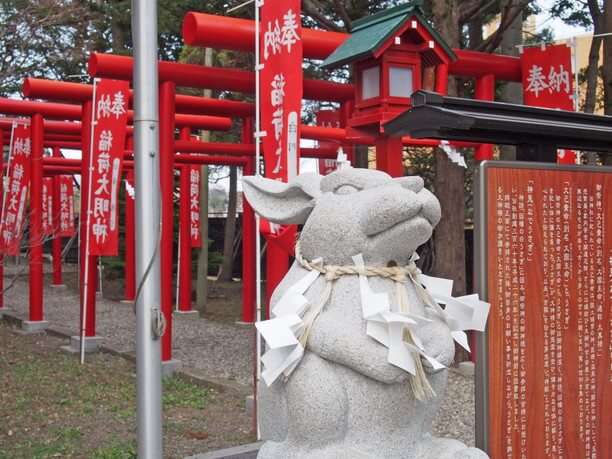 Yukura Shrine stands as a monument of "The birthplace of Yu no kawa Onsen." It is known as the guardian of the Yu no kawa hot spring located next to the shopping street of Yuden no Yu. In this precinct there is also a god of Nadeusagi saying that he will grant you a wish will when you come to pray. Next to the shrine is the old Misuzu coffee cake shop. Also while walking around, you can stop into Gogingetsu to eating dumplings. At the Coffee Room Kikuchi you can have mocha soft ice cream.
Hakodate has specialty salt ramen and monkeys in the hot springs!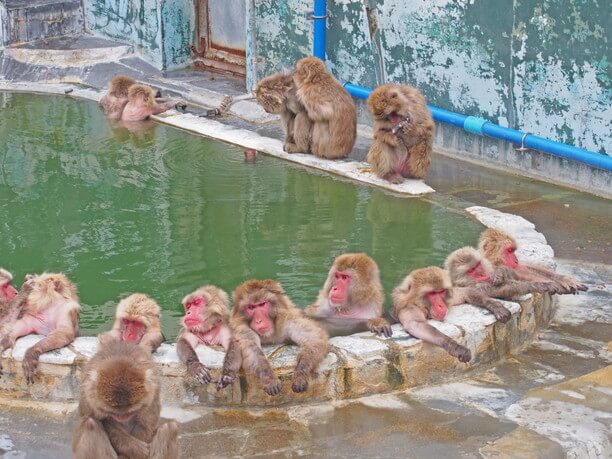 In Hakodate city there is a tropical botanical garden by the sea, in addition to over 300 kinds of plants, it is famous also as a place to see Japanese monkeys soaking in the hot springs from December to May. There are also footbaths for human beings. If you get hungry there are also Salt Ramen (a Hakodate specialty) shops in the area. Soup which used luxury kelp from Minamikayabe is also popular. There are counters at the shop where you can see the sea. Yu no kawa hot spring, is the perfect place for those who want to spend a relaxing on their travels, both inside and outside of Hokkaido.

Yu no Kawa hot springs
Spot name(Ja)

湯の川温泉
Address

7-6 2 - chome Yukawa-cho Hakodate-city Hokkaido
Address(Ja)

北海道函館市湯川町2丁目7番6号
Telephone

0138-57-8988
Hakodate Yu no kawa Onsen Ryokan Cooperative Association
Parking lot

There
It depends on the store.
Note

HP : http://hakodate-yunokawa.jp/index.html

【access】
・ car ⇒ By car from Hakodate Airport, use the general road via Route 63. (2 miles 10 minutes)
・Bus ⇒ Take the Hakodate Airport Bus Stop (Airport Connection Bus) to the Yu no kawa Onsen Bus Stop (11 minutes, 230 yen) Then it is a 5-minute walk from Yu no kawa hot spring bus stop (Time required: 16 minutes)
・taxi⇒ Estimated fare from Hakodate Airport: (1,050 yen ~ 1,200 yen) (10 minutes time in case of using the ordinary way)