Enjoy a bit of paradise at the Yachigashira hot springs located at the end of the tram route!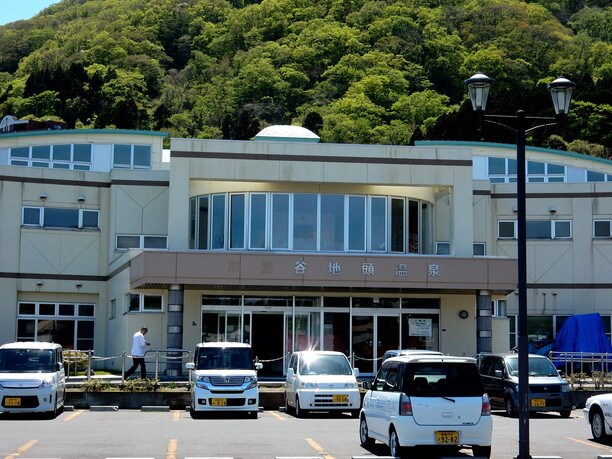 Hakodate is known as a hot springs mecca. One of the best, rich, high-quality hot springs is found at Yachigashira which is at the terminal of the tram. It is a muddy, salt-intensive spring fountain which will warm your body steadily.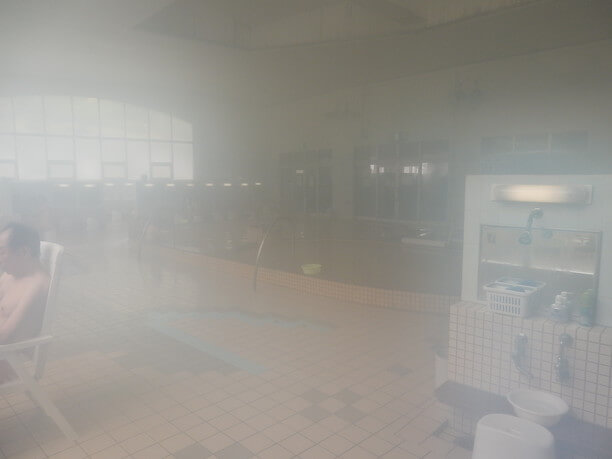 This open-air bath in the shape of a pentagon, feels like paradise. This day-trip hot springs that is loved by locals, also offers a variety of friendly services for travelers. You can enjoy the rich nature of the surroundings with a soft serve ice cream cone!

This refreshing hot springs is within walking distance from Yachigashira station.
Yachigashira Onsen is a day-trip hot springs facility located about 5 minutes on foot from the Yachigashira station. It is at the foot of Mt. Hakodate, and the surroundings are lush and refreshing.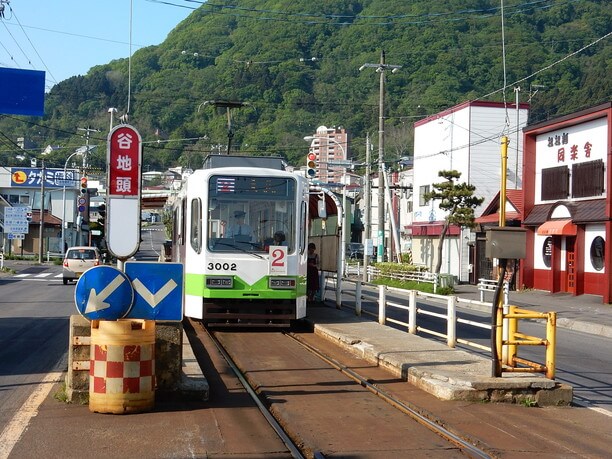 There are a lot of regulars from both the neighborhood as well as from other neighborhoods, who frequent these hot springs. Its popularity is partly due to its spacious and open facilities, the type of hot water that warms the body, and its good access by the tram.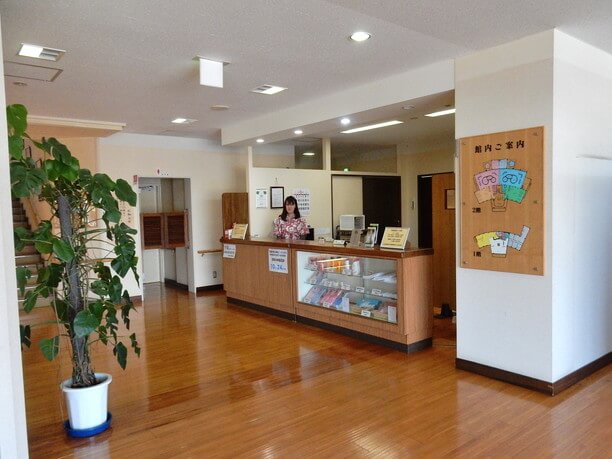 Because it is open from 6 o'clock early in the morning, you can start traveling after enjoying a morning bath. In addition, it is near Hakodate Hachimangu Shrine, and other sightseeing spots such as Tachimachi Cape and foreign cemeteries. It is good to take a walk around the area after taking a bath.
Its quality hot water leaves the body and mind refreshed!
From the Meiji era, Yachigashira was known as a hot springs resort, but the full-scale day hot springs facility opened in 1953. The hot water comes from a sodium – chloride spring. It is characterized by its hot water that becomes cloudy and changes to brown when it comes in contact with air.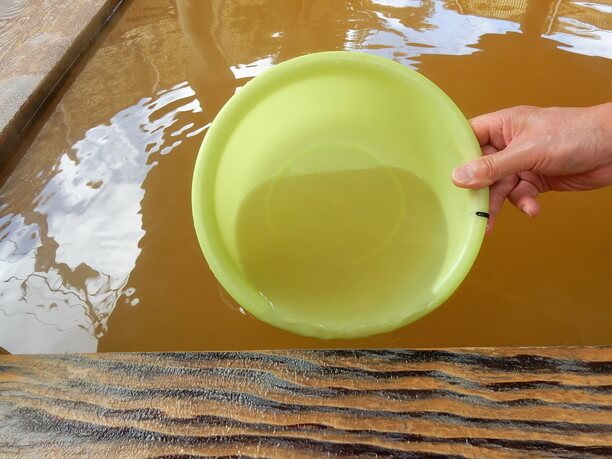 The springs hot water not only warms your body from the core, but also makes your skin feel soft and slippery.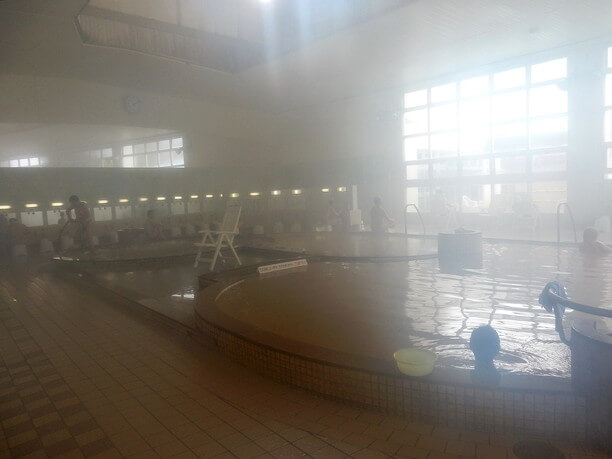 There are three bathtubs with different temperatures in the public bath. The source is a high temperature of 60 ℃. The temperatures of the other baths are around 43 ℃.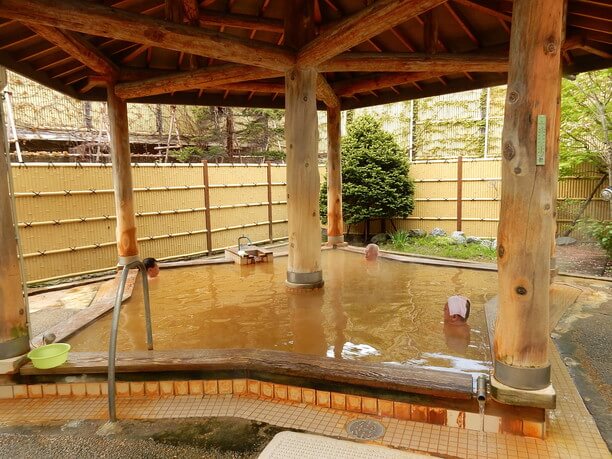 The outdoor bath is in the shape of star, like at Goryokaku park. The baths are made with cypress. They have a pleasant smell that will make you feel better for being in the hot springs.
Enjoy the natural scenery and soft serve ice cream
Yachigashira Onsen is characterized as having water that will warm you to the core. After getting warmed steadily in the bath, you can enjoy tasting a soft serve ice cream that is made with plenty of local milk?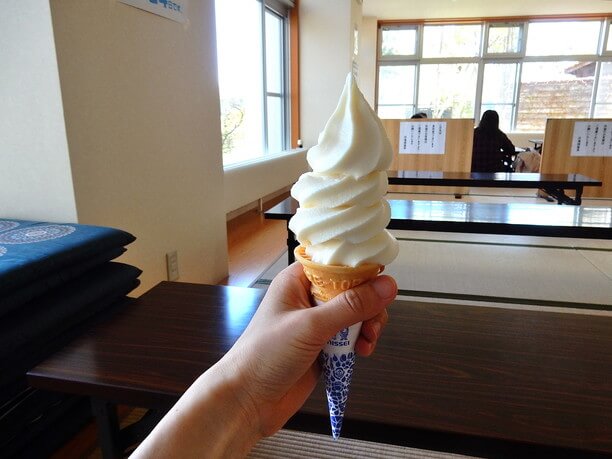 In the cafeteria of the onsen, you can get a soft serve ice cream (250 yen) made from milk from the Yamakawa Ranch, located in Nanaei town next to Hakodate City. They use fresh milk of a Jersey variety cow. You can taste the refreshing flavor and richness of their local milk.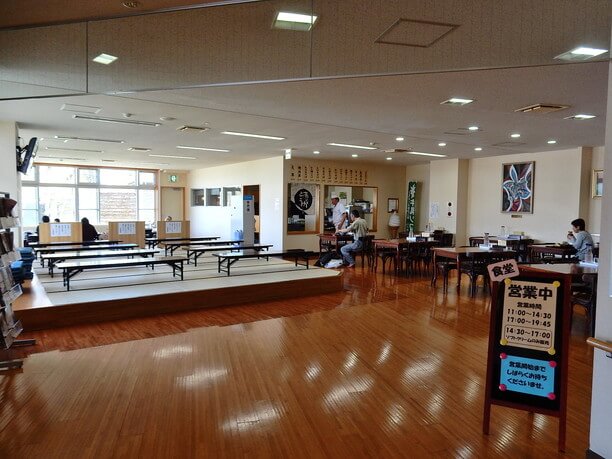 In addition they have a reasonably priced meal menu with such items as ramen noodles and rice bowls.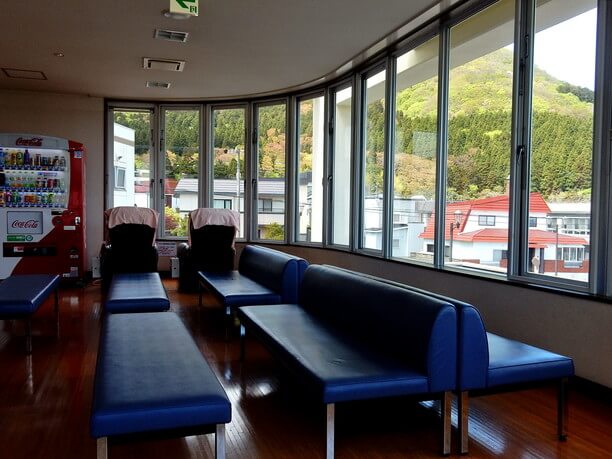 From the big window in the dining hall and the resting room on the second floor, the nature of Mt. Hakodate spreads out in front of you! Watching the fresh scenery, while enjoying delicious soft-serve ice cream makes it easy to enjoy yourself!
This facility is friendly to travelers!
Being that it is In Hakodate where there are many tourists, they have various services easy for travelers. One of them is "Tebura-set" (500 yen), which is a bag of amenities for bathing.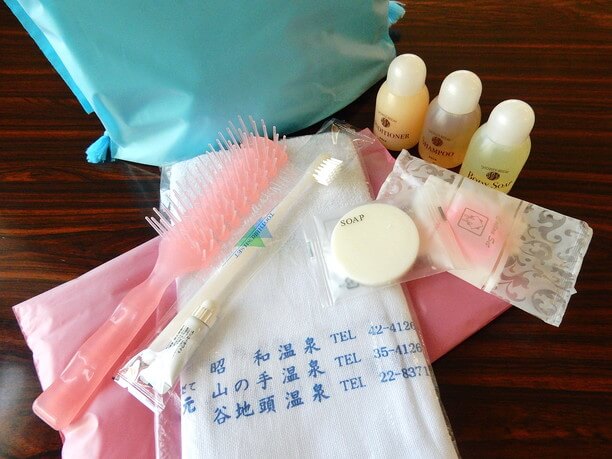 Inside are shampoo, soap, hair belts and cotton for women, shavers for men. So even if you didn't bring anything with you, you can still enjoy the hot springs.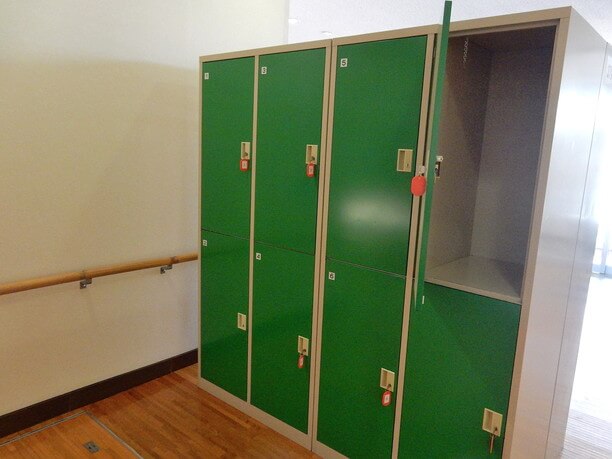 In addition, there are lockers that can accommodate large travel bags. So even if you arrive early in the morning or at the end of the trip, it is convenient for those who want to sweat.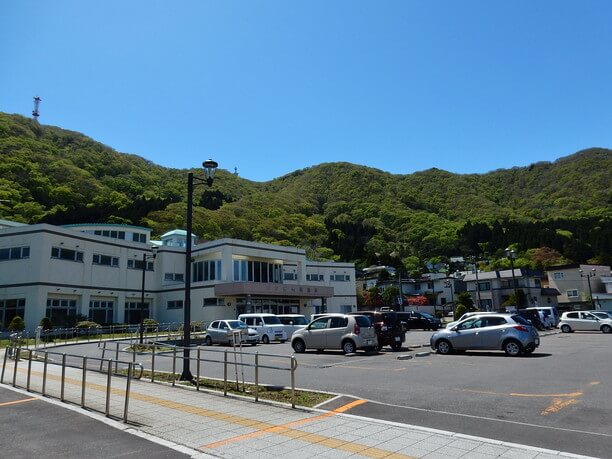 Yachigashira Onsen is a fine hot springs that will heal your body and calm your mind. Why not visit while sightseeing in the city of Hakodate?
Smart tip
The whole building is barrier-free and people in wheelchairs etc. can enjoy the bath without stress. It is a friendly hot springs for any person.
The base path of Mt. Hakodate is close, so it is popular with people who like the outdoor to stop by to sweat after hill climbing.
The bathroom has a high ceiling and is very spacious. Also, it is equipped with 80 showers in the washroom.
What's interesting
There is a shopping area on the road from Tachigashira Station to the hot spring facility, It has a fancy café where you can buy old-fashioned rice cakes. If you like power spots, nearby Hakodate Hachimangu Shrine is recommended!
Yachigashira Onsen
Spot name(Ja)

谷地頭温泉
Address

20-7 Yachigashira Hakodate City Hokkaido
Address(Ja)

北海道函館市谷地頭20-7
Telephone

0138-22-8371
Price

Adults 420 yen, children 140 yen, infants 70 yen
Open

6:00 a.m. to 10:00 p.m. (reception is until 9:00 p.m.) ※ The cafeteria is open from 11 am to 8 pm
Close

2nd and 4th Tuesday ※ For the time being
Parking lot

Yes (101 units)