The Hakodate city tram Traveling smoothly by riding the Hakodate city tram is convenient for sightseeing!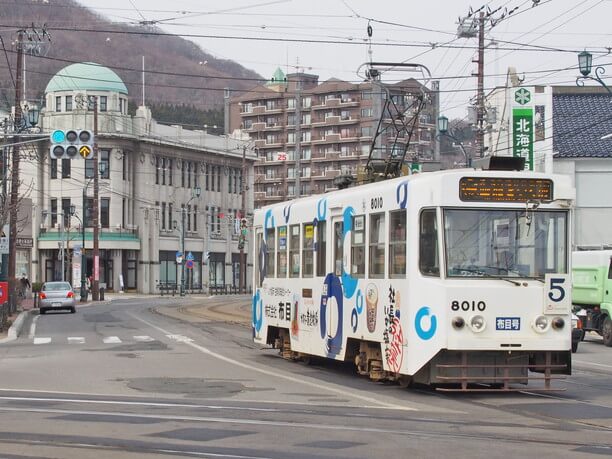 Hokkaido's first tram, the Hakodate Town tram has been familiar for a long time to its citizens Running in the center of Hakodate city in two lines, it is convenient for travelers because it also passes through the main tourist areas such as Motomachi and Goryokaku, the bay area and hot springs. They have a new tram and retro vehicles that entertain the passengers' eyes and are also indispensable specialties in Hakodate's landscape.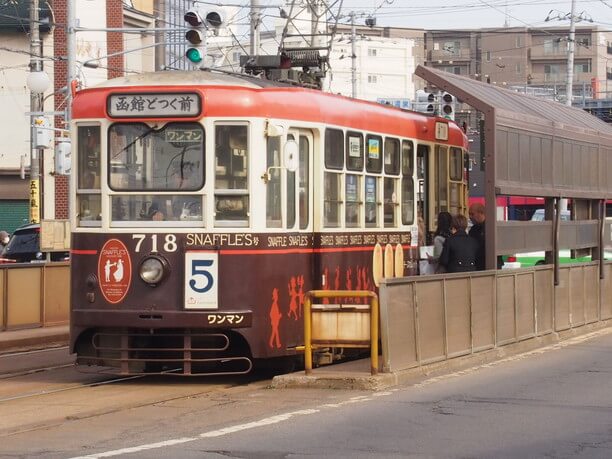 Hokkaido's first tram, travels two routes!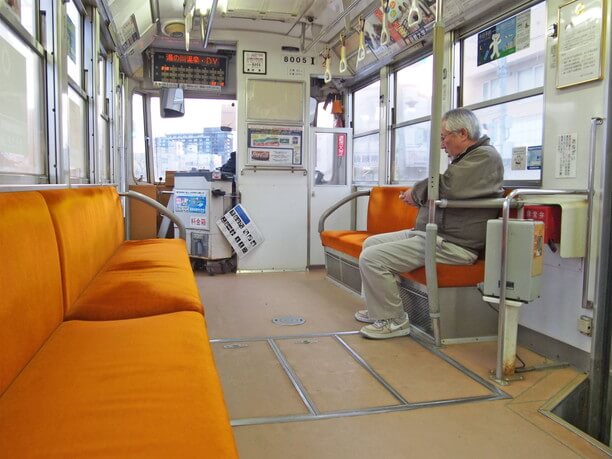 In 1897 (Meiji 30), the horse-drawn railroad was the way that passenger traveled in Hokkaido. Then Hokkaido's first tram was born in 1913, about 100 years ago. Currently two tram's path is divided into two lines connecting the Yu no kawa and Tani jitou Both routes travel next to the via JR Hakodate Station. The Hakodate eki mae dentei tram is the best for getting around to Hakodate tourist spots. There are five lines connecting Yu no kawa to Hakodate dotsuku. It is a pleasure to look at the scenery relaxedly from the train window.
Experience trams that efficiently tour the tourist attractions of Hakodate!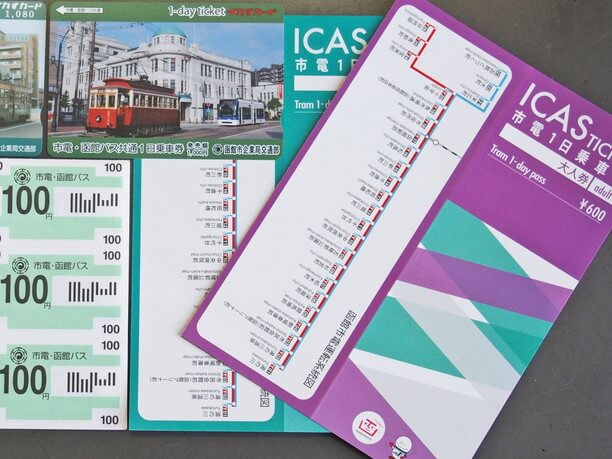 The fare ranges from 210 to 250 yen, but if you buy a 1-day ticket (adult 600 yen), you can get on and off just by showing your all-day pass. The two main lines have five stops in common "Hakodate Ekimae" Hakodate morning market / "Jujigai" Bay Area, Motomachi, Hakodate Yama Ropu uei Sanroku Station / "Goryokaku Koenmae" Goryokaku Tower, Goryokaku Park / "Yu no kawa onsen" Yu no kawa onsen gai, "Ashiyu" Yumeguri butai. The Routes separate after the Jujigai station. One goes to "Yachigashira" Yachigashira Onsen /"Aoyagi Cho" Hakodate Park. The other goes to "Hakodate Dotsuku mae," Foreign cemeteries, and Suehiro machi, "Motomachi Park," former Hakodate public hall. You can sightsee Hakodate efficiently with the city light.
Enjoy a trip on the tram that touches the lives of Hakodate citizens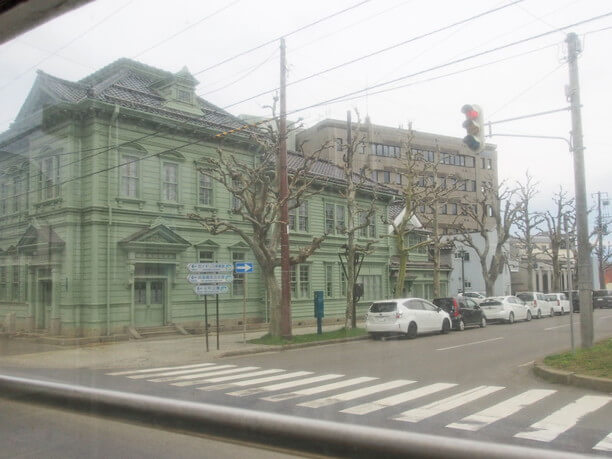 When getting on from the door in the center of the car, take a numbered ticket when you get on, and press the get off buzzer nearby when you arrive at your destination. When getting down, put a numbered ticket and a fee in the front fare box. In addition to the one-day ticket for the tram, there is also a one-day ticket (1,000 yen for adult. 2-day ticket is 1,700 yen) that can be used commonly by the tram and Hakodate bus, which is convenient for traveling. Both can be purchased at the tourist office in Hakodate Station. Inside of the tram car, on the Hakodate-city tram route you can enjoy a local feeling in a relaxed scenery. Taisho retro vehicles run for a limited time only from the middle of April to the end of October every year.
Hakodate Tramen
Spot name(Ja)

函館市電
Address

15-1 Komaba-cho Hakodate-city Hokkaido
Address(Ja)

北海道函館市駒場町15-1
Telephone

0138-52-1273
Price

Adults 2 km, 210 yen, 4 km, 230 yen, 7 km, 240 yen, more than 7 km, 250 yen Children 2 km, 110 yen, 4 km, 120 yen, 7 km, 120 yen, more than 7 km, 130 yen
Open

From around 6 o'clock to around 23:15
Note

HP : https://www.city.hakodate.hokkaido.jp/bunya/hakodateshiden/
【Access】
・car⇒By car from the Hakodate Airport it is 4 1/2 miles, 21 minutes, Take Route 63, to Esan National Highway / Route 278, which changes into/ National Route 279.
・Public transport ⇒By bus, catch the bus going from the Hakodate Airport Bus Station to the Hakodate Bus Station and catch the Connection Bus Hakodate Line) (22 minutes, 410 yen)
it is then 4 minutes on foot to Hakodate tram station. Total trip Duration: 26 minutes
・taxi ⇒( Approximately 20 minutes) The estimated fare from Hakodate Airport to Hakodate tram station: 2950 yen to 3630 yen (in case of general road use)