Enjoy nature and the art designs of Isamu Noguchi at Moerenuma Park!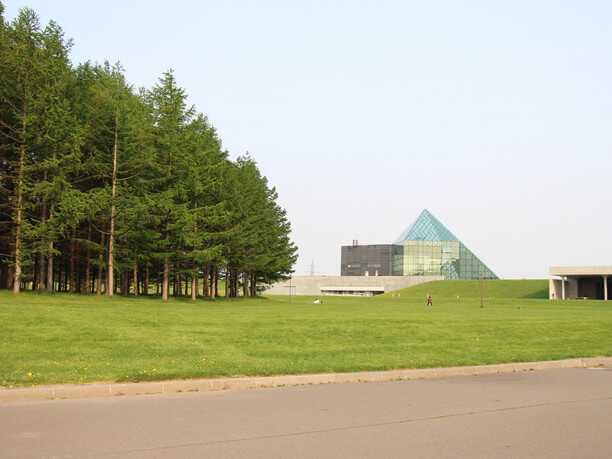 Moerenuma Park, is a global sculptor representing the 20th century. The park is mostly the design of Isamu Noguchi(イサムノグチ), an artist who has worked in a wide range of fields including garden and park environment design and interior design. Within this site (which is the size of about 40 Tokyo Domes) there are playgrounds designed by Isamu Noguchi. There are also cherry woods, a pyramid of glass, and mountains that become symbols. In addition to just being a place to view the art, this open park is a place to play.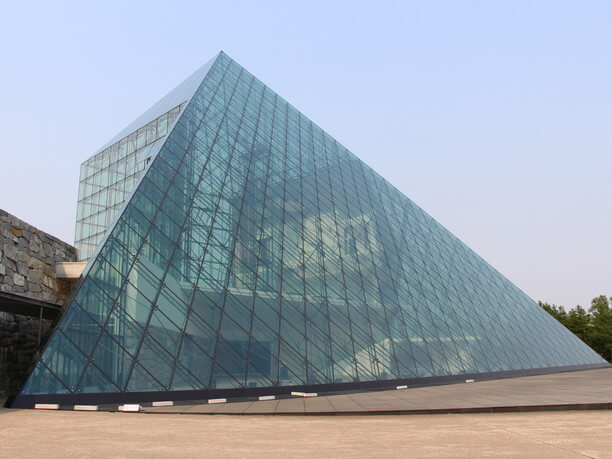 Play at the art park in the suburbs of Sapporo City!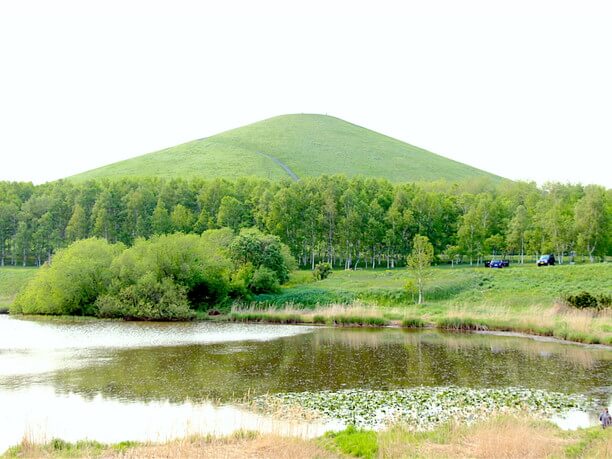 From the center of Sapporo city, get on the bus at the Subway Hoto line Kanjotori Higashi station. About 25 minutes further down the line is the Moerenuma Park, located in the northeastern suburbs. It is dotted with 15 facilities such as Moere Mountain, Moere Beach and Sakura no Mori. It is a perfect spot for those wishing to explore nature or participate in active play. To efficiently explore such a large site, a rental cycle, that is available in the east exit parking lot is convenient.
The masterpiece is a glass pyramid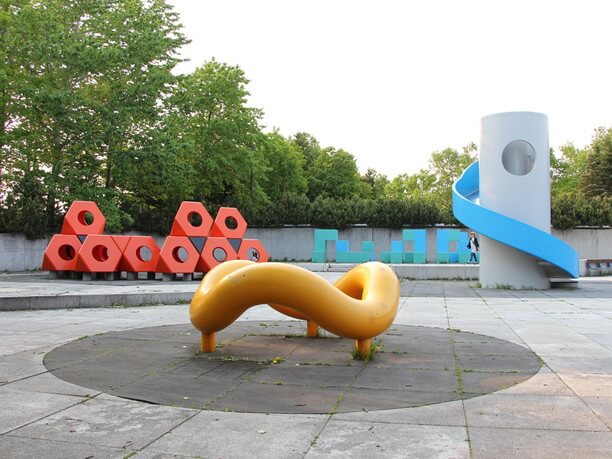 One of the symbols of the park is a pyramid of glass that 97 feet in height. This gigantic pyramid of glass is very powerful. Sitting in Harmony with surrounding natural landscapes, such as cherry woods and white birch forests, it was created as a symbol. Inside the park there are Isamu Noguchi's galleries, shops and restaurants, along with play equipment designed by Isamu Noguchi. They are objects of art that you can actually play on!
Spend time liberally, feeling the mountains and forest!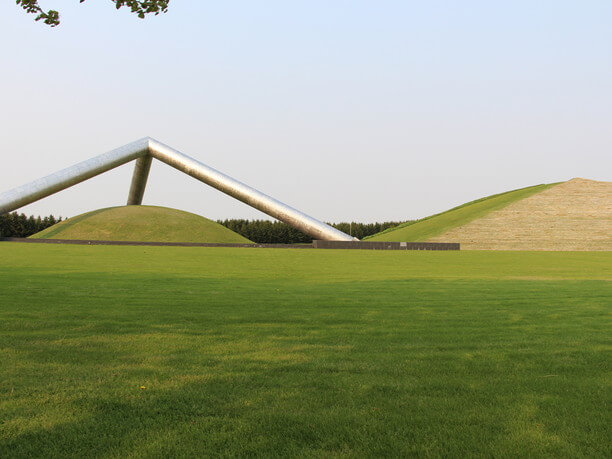 Sakura 's forest is a place where you can play with artistic playthings. Mount Moere is a play mountain where you can enjoy the feeling of a little climbing. Moale beach is where you can play in the water in the summer. It has a fountain which is activated two to four times a day. The landscape harmonizing with nature is created an excellent open feeling. It is a real pleasure to feel the refreshing wind of Hokkaido while spending leisure time in lush nature.

Moerenuma Park
Spot name(Ja)

モエレ沼公園
Address

1-1 Moerenuma Park Higashi-ku Sapporo City Hokkaido
Address(Ja)

北海道札幌市東区モエレ沼公園1-1
Telephone

011-790-1231(Moerenuma Park)
Price

Free entrance
Open

Entrance and gate opening time: East entrance gate 7:00 a.m. to 10:00 p.m. (Admission is until 9:00 p.m.) West entrance gate / south entrance gate 7:00 a.m. to 7:00 p.m. (with winter closing period)
Close

None
Parking lot

There ※ free
Note

HP : http://moerenumapark.jp/

【access】
・car:Using the central highway motorway, it is 38 miles from Shin Chitose Airport (50 minutes). The high speed price is 1,410 yen. Enter at the Shin Chitose IC entrance and go to the Kitasato IC exit. From Kitasato IC exit follow Route 274.
・Train: From the Shin Chitose Airport Station take the JR Rapid Airport line to Sapporo Station (1,070 yen, 37 minutes). At the Subway Sapporo Station take the Toho Line to Kanjodori Higishi Station (250 yen, 5 minutes). From the Kanjodori Higishi Station get on the Hokkaido Chuo Bus East 69 going to Moerenuma Park east exit (210 yen, 25 minutes). From the Moerenuma Park east exit bus stop it is a 2 minute walk.
・Bus: From the Shin Chitose Airport Terminal Bus Station go to Subway Eastern Ward Office Station on the Hokkaido Chuo Bus line (1,030 yen, 45 minutes). From the Higashi-ward office subway station go to Moerenuma Park east exit using the (central east 69 bus). From the Moerenuma Park east exit bus stop it is a 2-minute walk (time required: 75 minutes).
・taxi:By taxi it is a 1 hour 40 minutes ride from the Shin Chitose Airport. Estimated fare 13,900 yen - 17,700 yen (in case of general road use)