Enjoy the Kitakaro Sunagawa main store!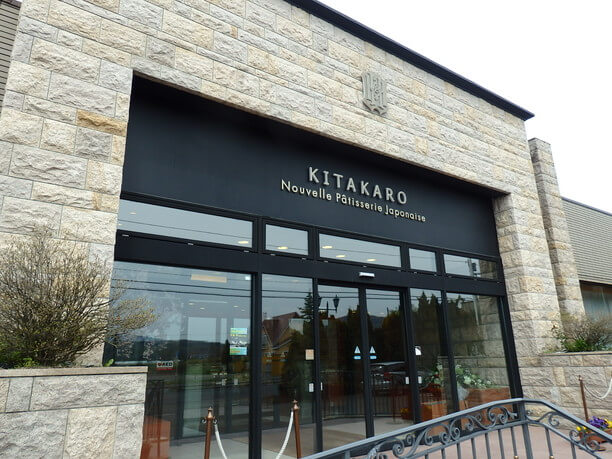 Kitakaro was founded in Sunagawa city in 1991. It is a major sweet shop chain with 11 shops in Hokkaido, including department stores in Sapporo and Shin Chitose Airport. They offer souvenir confectioneries such as jumbo cream puff and pioneering okaki that are popular with tourists outside of Hokkaido. Their Sunagawa main store is a relaxing shop with a stylish cafe, gallery space and garden.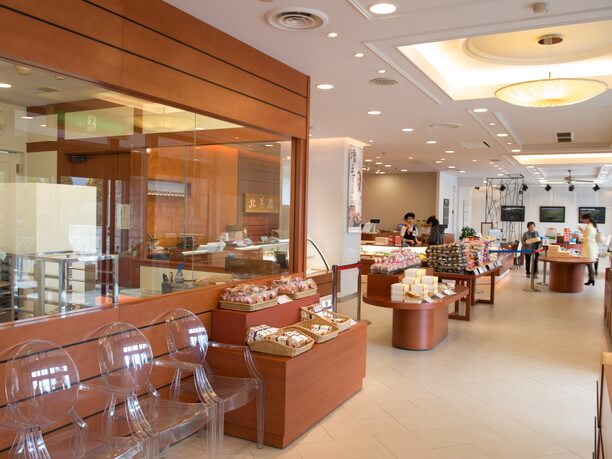 They have great "sweet"deals and a delicious cafe menu!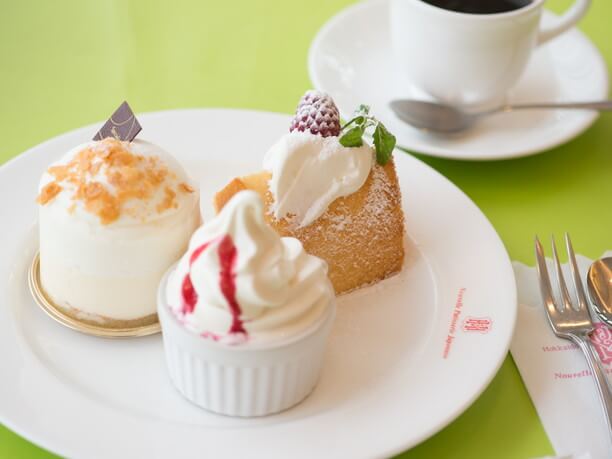 There is a fashionable cafe space in the Kitakaro Sunagawa main store. Only two stores, the Sunagawa head office and Sapporo main building, are equipped with a cafe. All sweets are affordable, around 300 yen, but the most popular is "cake set". They have a choice of sweets and drinks you can choose with chiffon cake and soft cream for 617 yen! The meal menu provided from 11:00 a.m. to 3:00 p.m. offers a "huge scalloped spaghetti from Notsuke" made with "Hokkaido's commitment ingredients, and an Omelets with rice made with Kitakaro "local eggs"
Their shops are filled with popular items!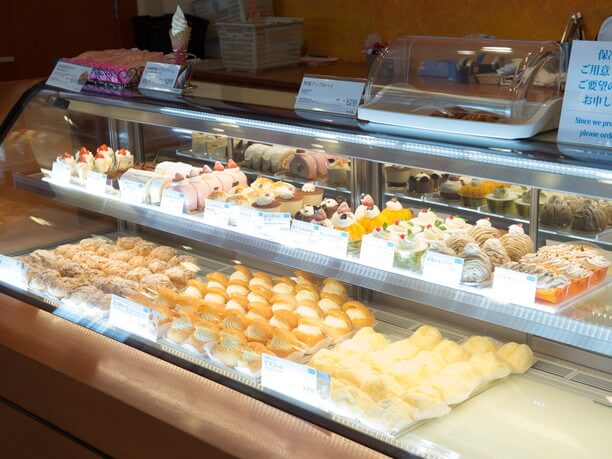 In the shop space, their various sweets are lined up, such as the "Kaitaku Okaki," "jumbo cream puff," and "hamanasu no Koi." The Kitakaro Sunagawa main store has the largest selection of items among all the Kitakaro stores, with limited edition products as well. For example the "Rolls roll" of roll cake, and Japanese sweets such as Oshiki and Daifuku are rare items which can only be purchased here. There is also a number of limited edition suites on weekdays, so check it out. Regional shipping is also available for some items.
Enjoy their gallery and surrounding nature too!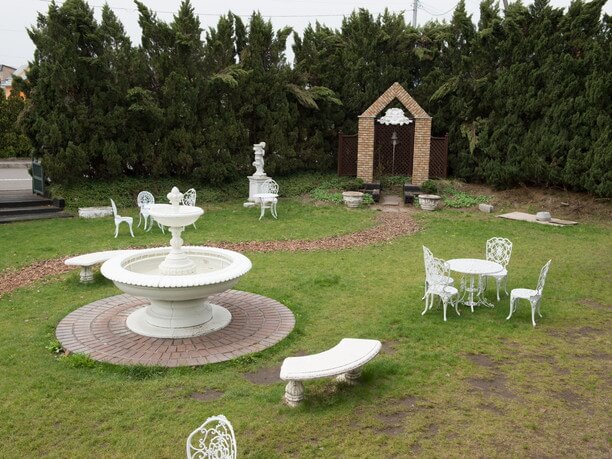 There is a gallery space inside the store, where photographs, foreign paintings, calligraphy, picture letters by local artists living in the area are displayed. In their Western-style gardens with chairs and tables, many customers relax by eating sweets and soft ice cream that they bought. In addition, there is a cute forest where seasonal flowers bloom next to the store, and there are rumors that the forest fairy "Moririn" lives there. Looking for Moririn and while enjoying a nice walk is a popular activity
Kitakaro Sunagawa main store
Spot name(Ja)

北菓楼砂川本店
Address

2-1 Kita 19 - chome Nishi 1-Jo Sunagawa-city Hokkaido
Address(Ja)

北海道砂川市西1条北19丁目2番1号
Telephone

(0125) 53-1515
Open

9:00 a.m. – 6:30 p.m.
Close

New Year
Parking lot

There
Note

HP : http://www.kitakaro.com/
【access】
・car⇒ By car, taking the general route from Shin Chitose Airport it is 70 miles and takes about 1 hour 51 minutes. You take the National Highway 337, to Route 45, to Highway 30 to National Highway 12 Route.
By car taking the high-speed Highway, it is 80 miles from Shin Chitose Airport. It takes about 1 hour 28 minutes, at a high-speed price 3,580 yen. Get on the Road motorway at the Shin Chitose airport IC to the Sunagawa Smart IC utilization exit. After getting off the highway continue down the road via the 1027 route.

・ Train ⇒ At the Shin Chitose Airport Station take the Airport 217 Rapid Ishigaki Separate Line to Shin Sapporo Station. From the Shin Sapporo Station take the Chitose Line going to Sapporo to Shiroishi Station. From the Shiroishi Station take the Hakodate Main Line going to Taki Takikawa Line to Sunagawa Station (113 minutes, 2,820 yen ). Then it is about 8 minutes by taxi from Sunagawa station Time required: 1 hour 1 minute

・Bus ⇒ From the Shin Chitose Airport Station take the Airport 171 to Otaru Line and get off at the Sapporo Station BT (1,070 yen, 37 minutes). From the Sapporo Station BT take the Asahikawa Highway bus to the Asahikawa Terminal Line to the Kosoku Sunagawa Yama station (1,310 yen, 67 minutes). Then it is approximately 10 minutes by taxi from the high-speed Kosoku Sunagawa Yama station bus stop Time required: 1 hour 54 minutes

・taxi ⇒3 hours Expected fare from Shin Chitose Airport: 25,770 yen to 32,880 yen (in case of general road use) ・