The 5 best snacks at the Shinchitose Airport!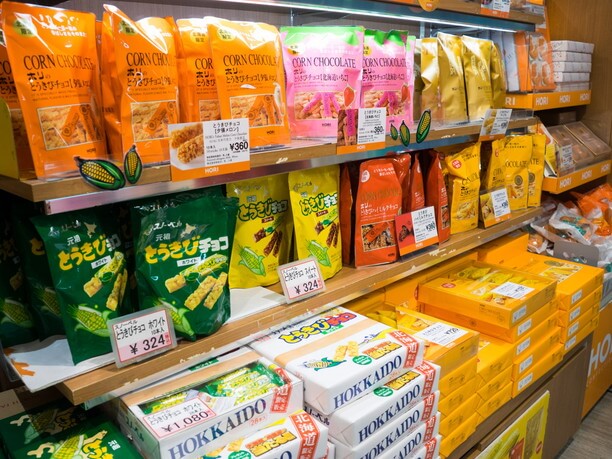 Shinchitose Airport (新千歳空港) is the gateway to Hokkaido. Compared with Haneda Airport and Kansai International Airport, Shinchitose airport is unsurpassed when it comes to the quality and quantity of souvenir outlets. At Shinchitose Airport you can find crab, salmon, hockey and other varieties of seafood, as well as seasonal vegetables and all kinds of other delicious snacks. There is also traditional Hokkaido wood carvings, and many other souvenirs to choose from. Let us introduce the best 5 souvenir snacks at the Shinchtose Airport.

Everything from snacks to decorative souvenirs!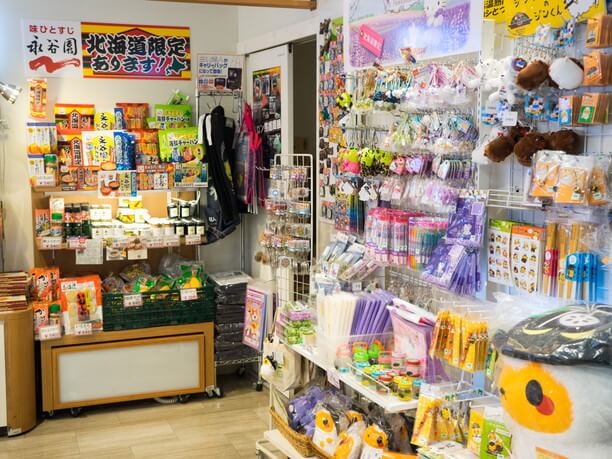 Shinchitose Airport shops not only have sweets and other delicious snacks, they also have a large variety of other souvenirs. They have royal wood carvings, area mascots, keyrings and much more! The Airport underwent a large renovation in 2012. The number of facilities and offices were reduced. Instead of multiple stores, with similar inventories they allowed fewer stores that were transformed and contain richer content.
#5 Sapporo Okazaki Oh Yakitori (sweet corn crackers)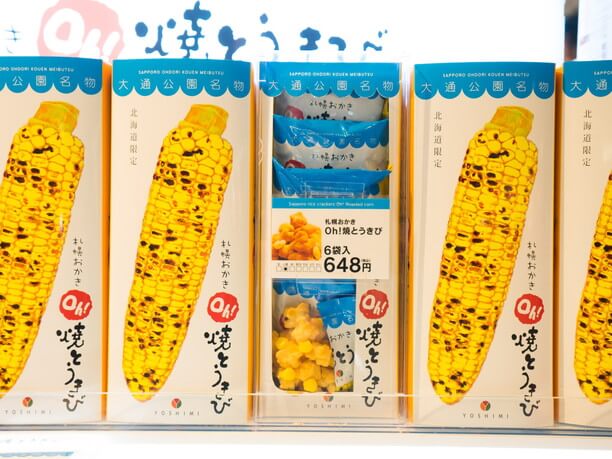 "Sapporo Okazaki Oh Yakitori (sweet corn crackers) are a popular item that are sold 6 bags for 648 yen and 10 bags for 1029 yen (all tax included). It is a combination of mochi rice and corn baked into crackers. It is like eating a piece of sweet corn.
#4 Shiroi Black Sanda Rimini (white & black thunder mini cookie)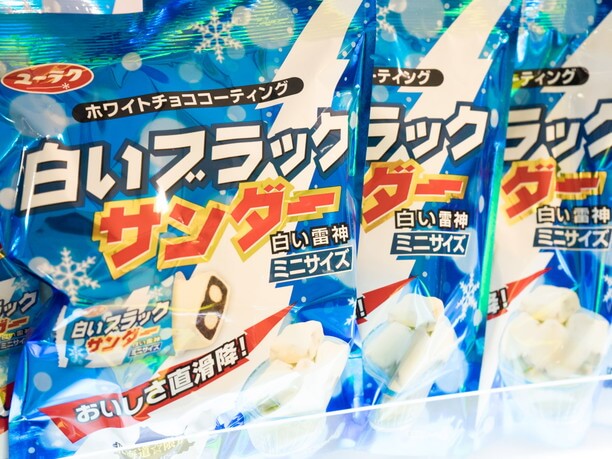 "The white & black Thunder mini" sells for 360 yen (tax included). They are a rich cocoa biscuit covered in white chocolate. They have a crunchy texture and provide a mouth full of sweetness.
#3 Shiroi Koibito Chocolate Cookies.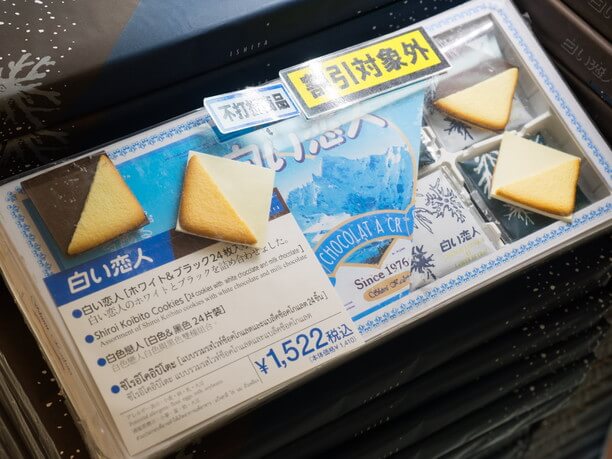 "Shiroi Koibito" chocolate cookies are delicious biscuits that come with white and dark chocolate sweetness sold in packages of 9 pieces 576 yen, 12 pieces 761 yen, 18 pieces 1142 yen, and 24 pieces for 1522 yen (all tax included). They are considered a historic Hokkaido gift.
#2 Marusei Butter Cookies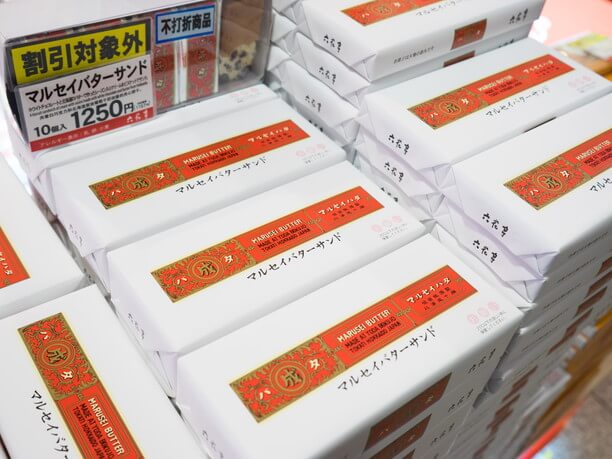 These delicious butter cookies are made by Rokkateiseika. They use local flour, Hokkaido fresh milk, white chocolate, butter, and raisins grown in California. They are sold
5 pieces for 630 yen, 10 pieces 1250 yen, 16 pieces 2000 yen, 20 pieces 2500 yen, and 30 pieces for 3720 yen (all tax included).
#1 Jaga Pokkuru Ohotsukuno Yaki Shioaji (fried potatoes)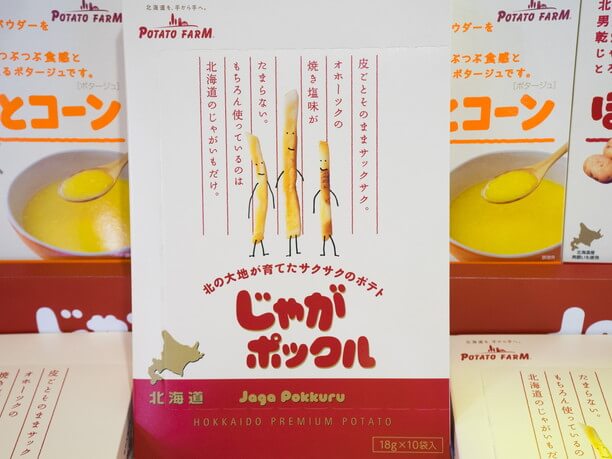 Enjoy the taste of these lightly salted potatoes. It is like eating delicious potatoes fries. They are sold in 18-gram packages, 6 bags for 540 yen, and 10 bags for 864 yen.
BLUE SKY products
Now let me introduce JAL's Blue Sky shops 3 most popular snack items.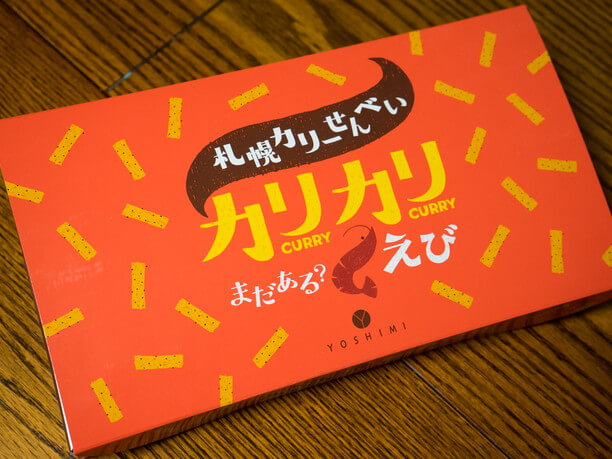 "Sapporo Curry Crackers".
These crispy curry crackers are made with a shrimp flavor. They are sold in packages of 8 for 648 yen (tax included).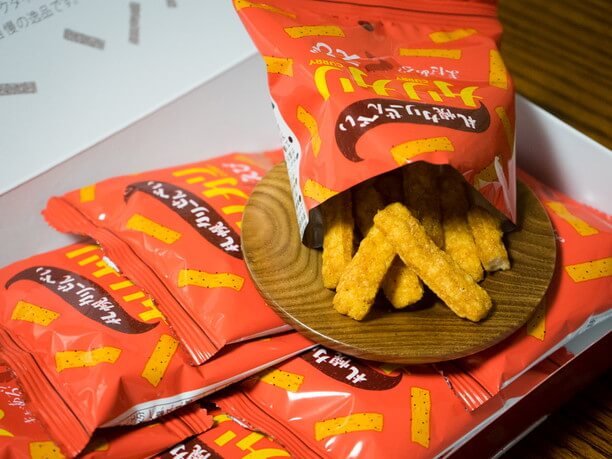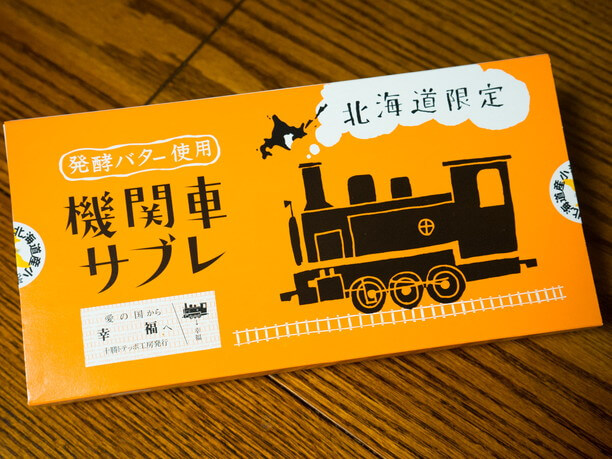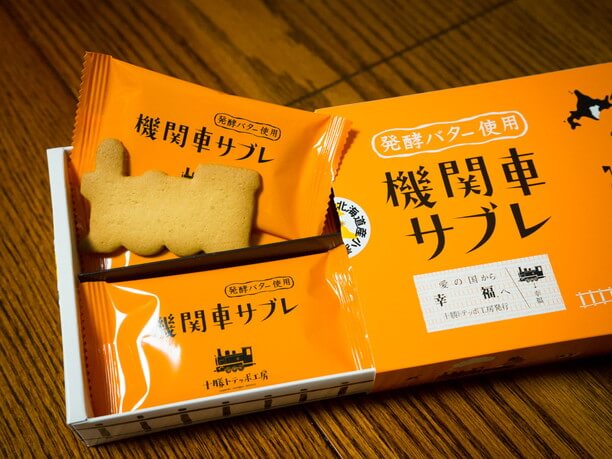 "Kikansha Saburb"
These butter flavored cookies are made with a crispy texture and are so delicious they are addictive. They are sold in packs of 12 for 648 yen (tax included).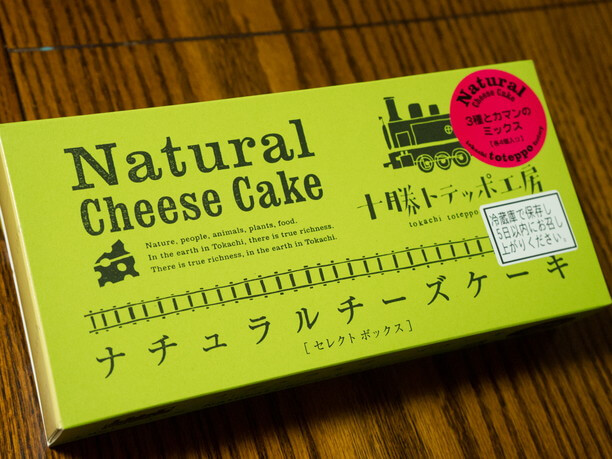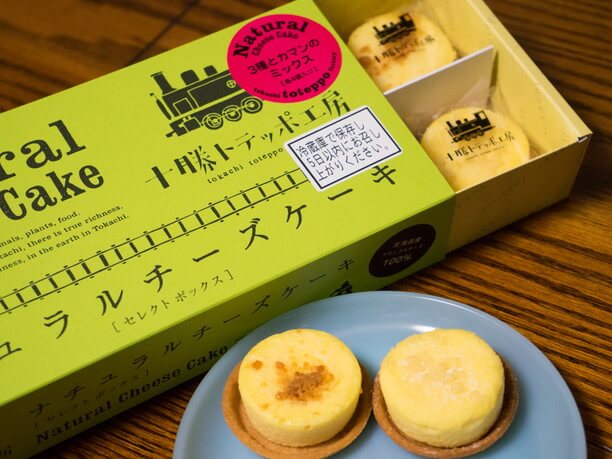 "Natural cheesecake selection box"
These delicious cakes are made with3 kinds of cheese. Their mellow, good taste is indescribable. There come in 2 types, soft and crispy baked. They are sold in packages of 8 pieces for 1295 yen (tax included).
Smart tip
They are available on the other side of the security checkpoint so there is no need to worry about fitting them into your luggage.
Many shops have free samples so you can make sure you like the taste before you buy them. Many stores can ship your purchases directly to your home..
Shops inventory continues to evolve with new products and their new ranking changes every day and is updated on the Blue Sky website.
What's interesting
The stores all have excellent display items, consisting mostly of staple goods and seasonal limited edition snack products. In addition you can find keychains, stuffed animals and many other souvenirs to take home.
BLUE SKY departure lobby
Spot name(Ja)

BLUE SKY出発ロビー店
Address

Shin Chitose Airport Terminal 2F Behind the departures C  Bibi Chitose-city Hokkaido C
Address(Ja)

北海道千歳市美々 新千歳空港ターミナルビル2階 出発口C検査場向かい側
Telephone

0123-46-2461
Open

7:00a.m. to 8:30p.m.
Close

Open all year round.
Parking lot

500-1000 yen