Sapporo International Ski Area has the powder snow everyone loves!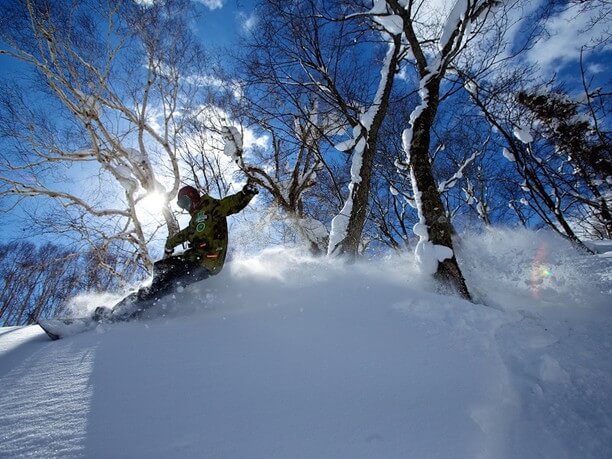 "Sapporo International Ski Area" is located about 100 minutes from the New Chitose Airport. It is approximately 60 minutes by car from Sapporo city center, and approximately 40 minutes from Otaru city center. It has the best snow accumulation with good access.

The foot of the mountain is at 1890 feet above sea level. So even if rain and heavy snow are falling in the city, you can come enjoy the "International's" fine powder snow! It is a good chance you will find powder snow here even in the spring. The use fee is also reasonable compared with neighboring large resorts.
Even though it is named "International", there are not so many foreign visitors. It has a nice comfortable atmosphere, that makes you feel at home. After enjoying plenty of powder snow you can enjoy the hot springs in Jozankei, dinner at Sapporo, and Otaru tourism. There are a lot of choices!
The popular after skiing activities are one of the attractions of this ski resort.
At the international you don't have to compromise on snow quality and can still enjoy city tourism!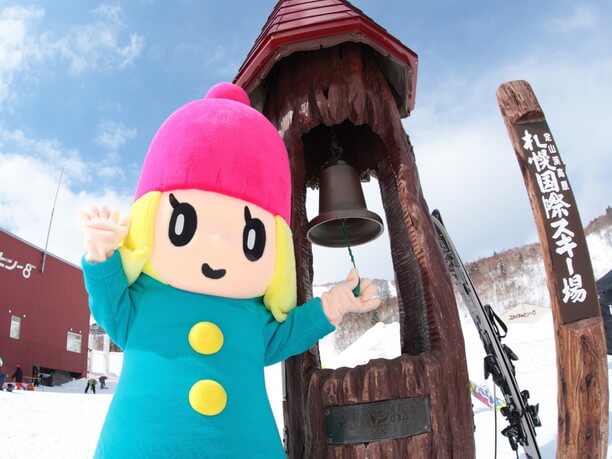 The International offers courses even professionals love!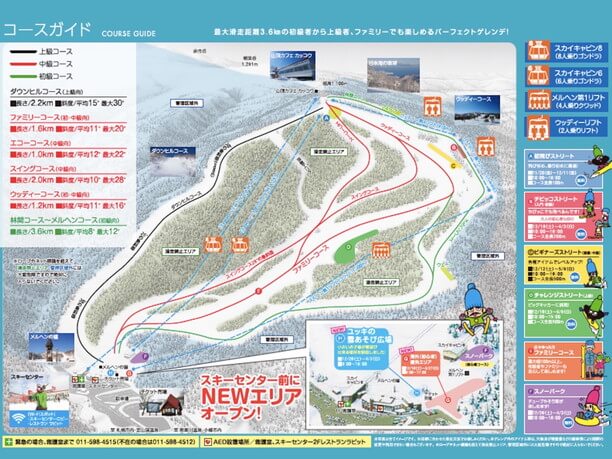 There are only seven courses in Sapporo International Ski Resort. If you are only comparing resorts by the number of runs you might think the International is a little inferior to neighbor resort such as Niseko, Rusutsu, and Kiroro. But the attractiveness and snow quality at the International are enough to make you forget such comparisons!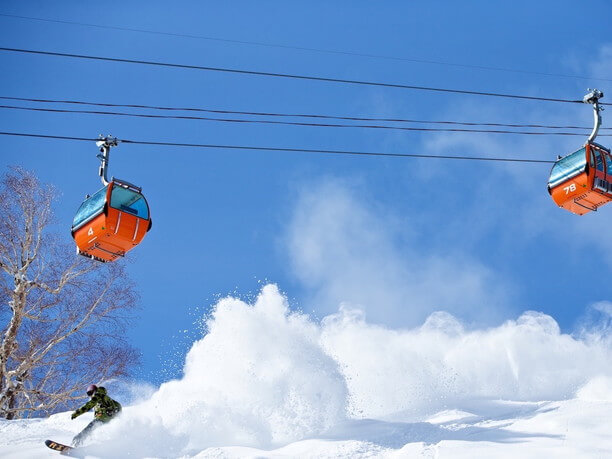 The width of the courses is a distinctive feature at the International. They are also known for their long runs with the longest running distance being 2 ¼ miles. Their fine powder snow is a result of their stable snowfall. Beginners to advanced skiers enjoy it here. Actually, professional skiers and snowboarders in Sapporo and near Otaru, talk about the International as a "good ski resort."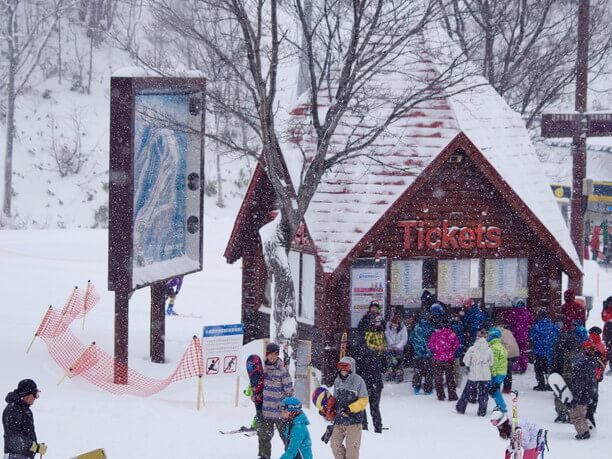 Experience powder snow and excellent views!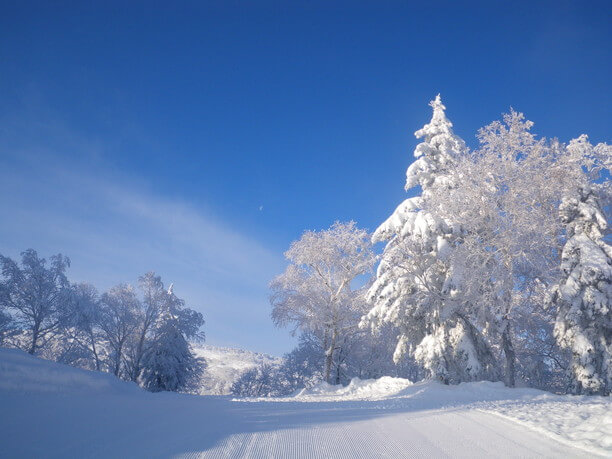 For beginners and those who want to relax we recommend the "Forest course" and the "fairy tale course". You can glide slowly down the slope while looking at the snow-covered trees.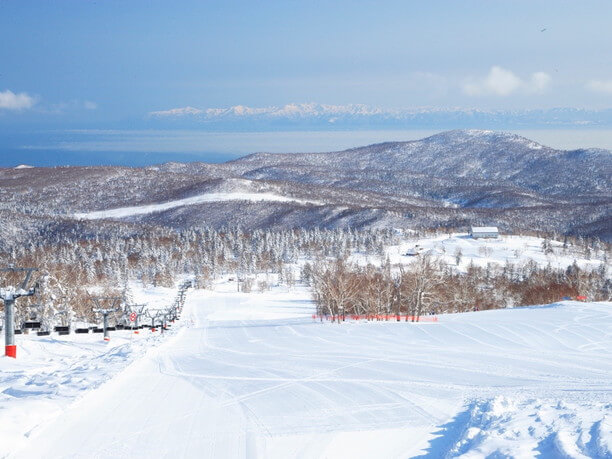 The main course is the "Family course" located in the middle of the ski slope.
It has a moderate slope, and wide courses that allow for big turns. On sunny days you can see Otaru Bay and Ishikari Bay.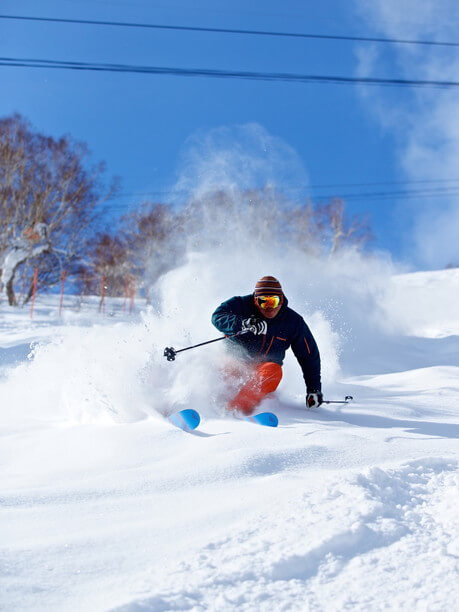 The NO. 1 course at the International is the "Downhill course." The first thing in the morning will be plenty of fresh snow covering this 1 1/2 mile course. Its steep slope and deep virgin snow make for an exciting run!
Enjoy some of their excellent gourmet food!
Sapporo International Ski Resort has exquisite galley food. There are plenty of shops and unique menus to choose from!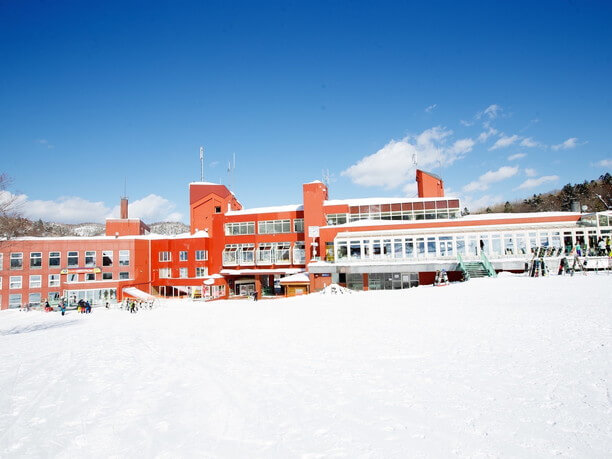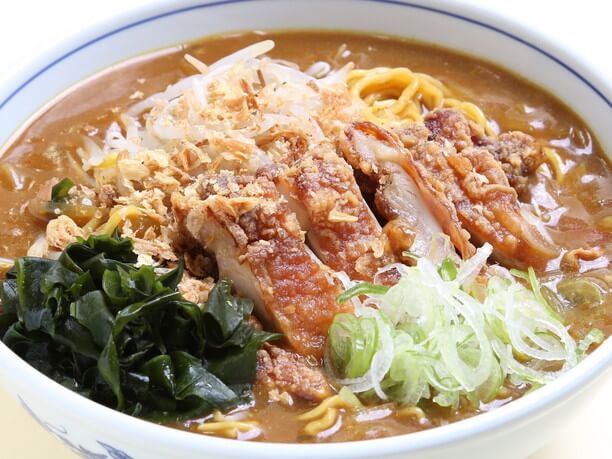 "Family restaurant rabbit" located on the second floor of the ski center offers a classic luncheon. Their specialty is their chicken curry ramen (980 yen) It is a large portion of curry with chicken cutlets on top. The cutlets are thick, slightly hot, and rich in calories! It is a great "tune-up" menu for skiers. It warms your body to the core. They also have other curry dishes on the daily menu so you can choose your favorite.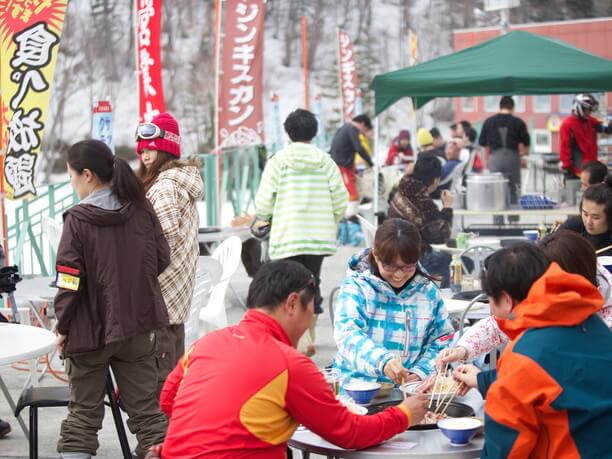 When spring comes, you can enjoy all you can eat Genghis Khan outside!
After enjoying the warm spring skiing a meal of Genghis Khan eaten outdoors is the best.
Even if you do not have a car, feel free to come! There are bus packages and plenty of rental gear!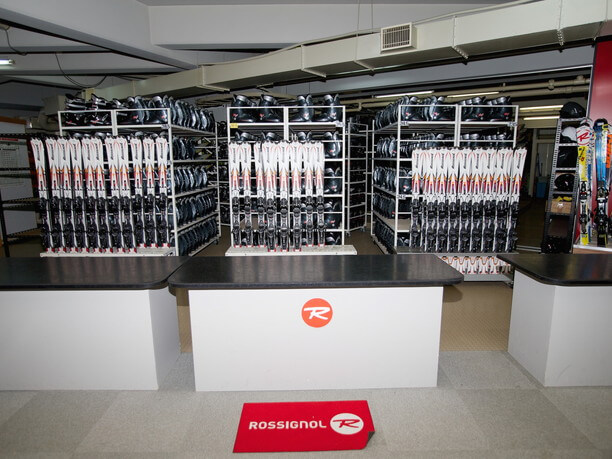 The Sapporo International Ski Resort has fully stocked rental facilities. Everything you need if you come "empty-handed." They offer Full equipment rental clothing and accessories for skiing and snowboarding for 9,400 yen a day. No reservation is required! If you do not have a car but want to come skiing, No worries! There is a good bus package to and from Sapporo city. A round-trip bus fare + 1-day lift ticket is only 5,300 yen. No reservation required! The bus does though make several stops so check the schedule in advance.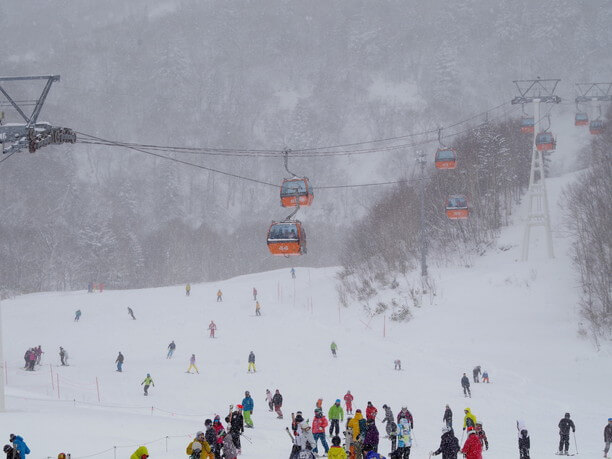 View the Autumnal leaves before the snow falls!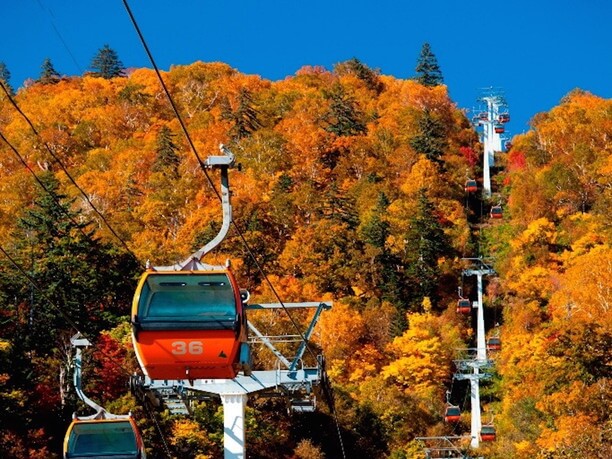 Increasing popular is the "Autumn leaves gondola" at Sapporo International Ski Resort! It runs from late September to early October before the ski resort opens. It operates for a limited time to enjoy the autumn leaves and the scenery. The Autumn leaves gondola round-trip fare is 1,100 yen. It takes about 15 minutes to the mountaintop. Along the way you will see a spread of seven colors such as red, orange, yellow, green, and dark green. From the summit the view is magnificent! A large panorama overlooking the Sea of Japan. There is also a cafe, so you can enjoy a delicious meal while you immerse yourself in the beauty of the scenery. If you visited Sapporo in the fall do not forget the "autumn leaves gondola" at Sapporo International Ski Resort.
Smart tip
The lunch package is a great deal! 5-hour lift ticket + an 800 yen meal ticket for 4,500 yen.
There is also a hot spring bathing package for the same price as the lunch package. 4,500 yen for 5-hour lift ticket + bathing ticket. You can use your favorite hot springs such as Jozankei, Toyohira Gorge, Kogane hot springs, Asashikawa Onsen etc.
In addition to regular bus packages, we also recommend departing and arriving at Sapporo station, "Limited departure package with a 10:00 a.m." departure. Round trip bus fare + afternoon lift ticket for 4,500 yen! It is operated only on Saturdays, Sundays and public holidays.
What's interesting
Because they have plentiful snowfall, they are open for spring skiing from the end of March to the beginning of May. During spring skiing you can enjoy their all-you-can-eat Genghis Khan on the slopes. Ski, eat and drink! Such a great time in the spring!
Sapporo International Ski Resort
Spot name(Ja)

札幌国際スキー場 
Address

937 Jozankei Minami-ku Sapporo-City Hokkaidoクリ
Address(Ja)

北海道札幌市南区定山渓937番地先
Telephone

011-598-4511
Price

Lift 1 day ticket 4,500 yen ~
Open

9:00 a.m. to 5:00 p.m.
Close

None during the season (there are occasions when it is unavoidable depending on the weather)
Parking lot

There
Note

HP : http://www.sapporo-kokusai.jp

Illustration map provided: Sapporo International Ski Area * Prices vary depending on the season.
For details please check the official website.