The charm of Onze continues into the night!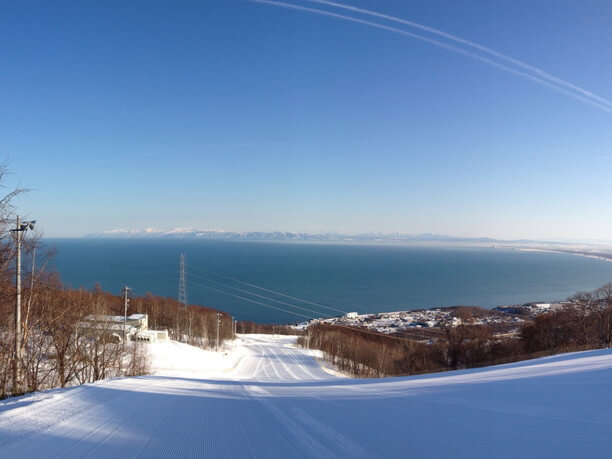 The ski resort "SNOW CRUISE ONZE (Oonzu)" is located in Haruka Town, in Otaru City. It faces along the Otaru-Sapporo national highway No. 5. It is about 20 minutes by car from Otaru city, and about 30 minutes by car from Sapporo city. It is a very accessible "urban-type" ski resort.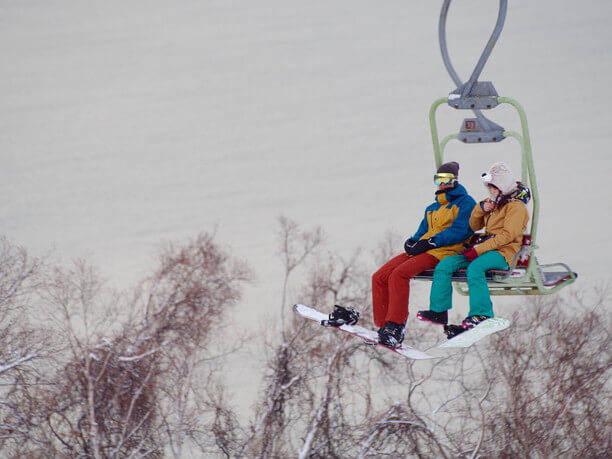 It is Loved by many fans around Sapporo and Otaru. The secret to its popularity is "ONZE," which is also the name of the ski resort!
Also, part of the charm are the slightly more interesting services they offer compared with other ski resorts.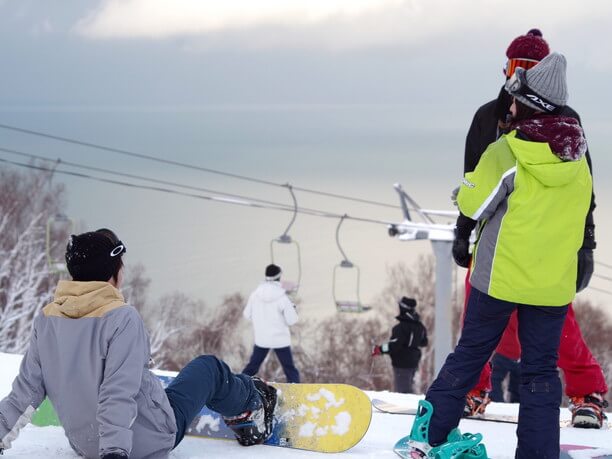 Enjoy an outstanding view and well-balanced course composition!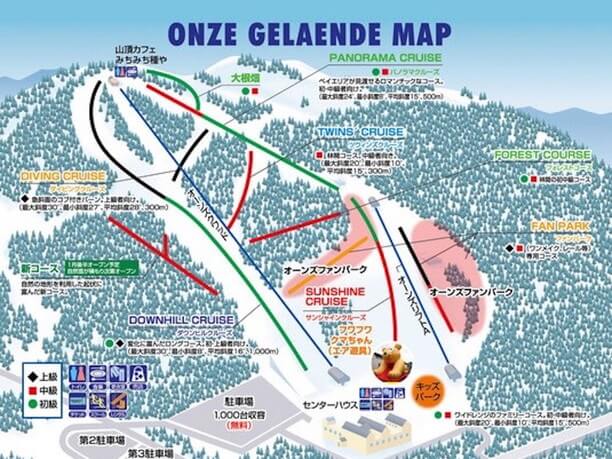 "Onze" is about 900 feet in altitude, it has 8 courses, and 2 main lifts. Although it is not a large skiing area, it is crowded with many skiers and snowboarders from local customers to tourists.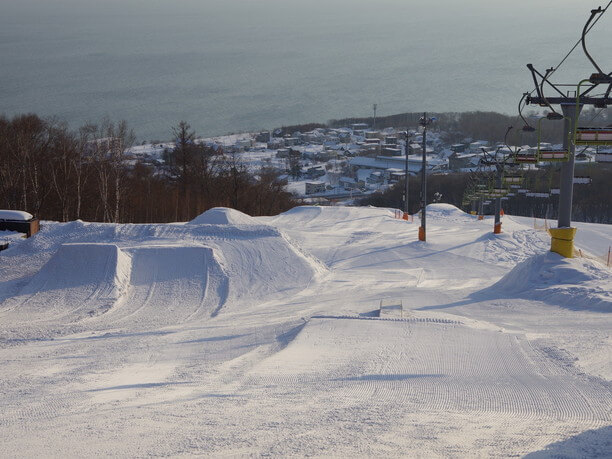 The course composition is very well-balanced, with beautifully groomed slopes. You can enjoy fresh powered snow on gentle slopes that run through the forest. It has a course composition which can be enjoyed according to needs from beginner to advanced level.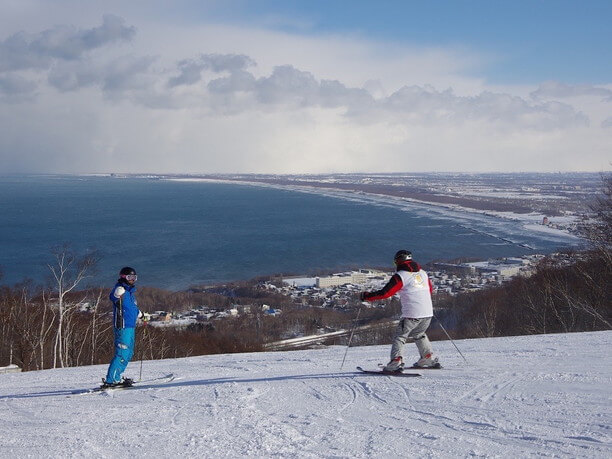 Also, on clear days there is a beautiful ocean view overlooking Ishikari Bay! You can enjoy refreshing skiing while viewing the sea. All courses are equipped with night lighting, so you can spend a romantic time skiing while enjoying the night view!
The secret of popularity is in the name "ONZE!"
"ONZE" is French for the number "11". Their slightly unique service compared with other ski resorts is connected to the number "11."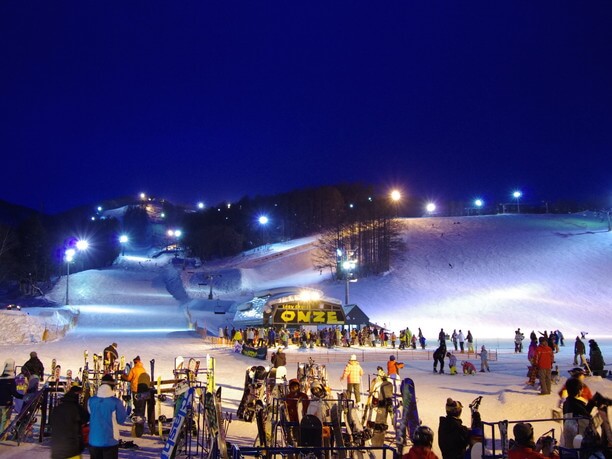 It is open from 9:00 a.m. to "11" at night! Local customers can enjoy skiing at the end of the work and tourists can use it without worrying about time.
From the Sapporo city subway Miya no sawa station, and the Asabu station there is a free shuttle bus operating 4 to 5 times a day! Recommended is the "hand-held pack 4-hour ticket". It includes a 4-hour lift ticket a 1,000 yen meal ticket, all your clothing and gear for 9,000 yen! With this package you can enjoy stopping in for skiing after finishing sightseeing in Sapporo.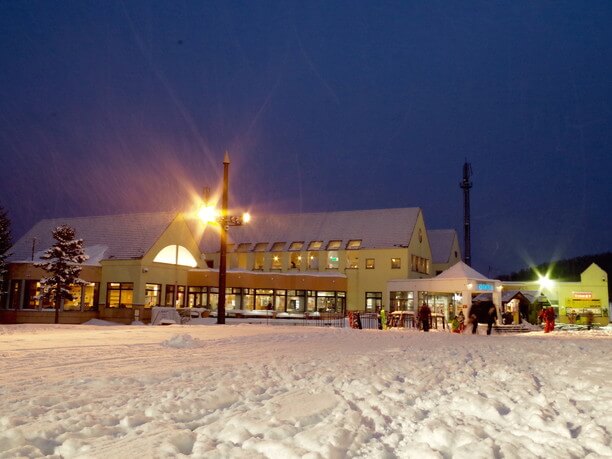 Onze has the earliest skiing in Hokkaido!
Since Onze introduced its artificial snow machines, it is famous as a ski resort that will be the first to open in Hokkaido. They open in the "11" month when there isn't much snow at other resorts.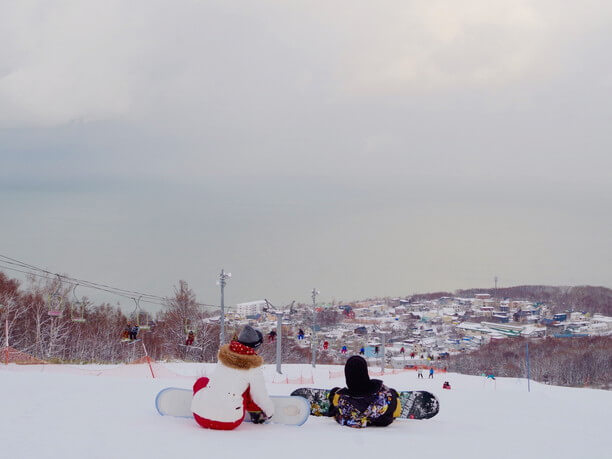 From the middle of January they offer various discount services such as, "Monday SNS Day" "Tuesday Stylist Day," "Wednesday Ladies Day," "Thursday relaxed senior day,"
In the Summer "Onze" turns into "Yurien flower park!"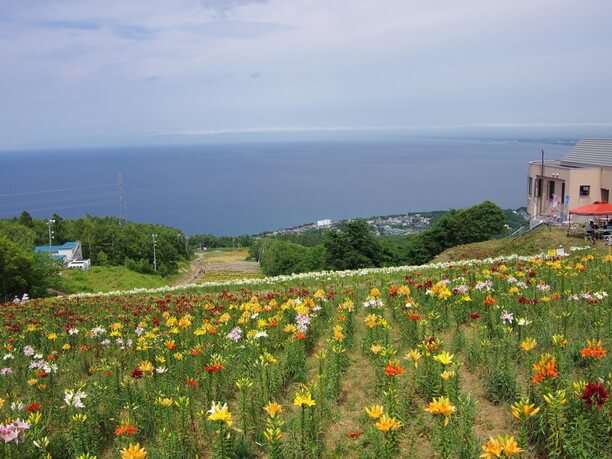 In the summer vacation period Onze, the ski resort turns into "Onze Haruka Yama lily paradise." There are around 2 million flowers blooming on the courses of the ski resort. You can enjoy a spectacular walk along the promenade of flower garden while looking down at Ishikari Bay.
* For the operating period of the 2017-18 season (updated on November 21, 2017) *
• Scheduled open date
Thursday, November 23, 2017
• Operating period
Thursday, November 23, 2017 to March 25, 2018 (Sun)
• Night sales
* Please check the latest information from the official website.
Smart tip
On Monday's "SNS Day," a 1-day lift ticket will be reduced to the half price of only 1,600 yen for those who uploaded photos with Facebook, Twitter, Instagram and checked in and hashtag (# ONZE)!
"Women's Day" on Wednesday is limited to ladies who can get a 1-day lift ticket at the half price of only 1,600 yen plus sweets!
You can request songs you like on the day that O'Neans DJ is working! The songs requested will play as you are taken up the slope.
What's interesting
After a lot of skiing, it is recommended to slow down at "Shirokuma Cafe" in the main ski lodge. You can have an authentic latte and freshly baked bread.
SNOW CRUISE ONZE (オ ー ン ズ)
Spot name(Ja)

SNOW CRUISE ONZE (オーンズ)
Address

357 Shunka-machi Otaru-city Hokkaido
Address(Ja)

北海道小樽市春香町357番地
Telephone

0134-62-2228
Price

Lift 1 day ticket 3,200 yen
Open

9 am - 11 pm
Close

None during the season (it may be inevitable due to the weather)
Parking lot

There
Note

HP : http://www.onze.jp/

* Prices vary depending on the season. For details please check the official website.