Mahoro, with its noodles made from 100% natural ingredients, is the best ramen soup shop in Hokkaido.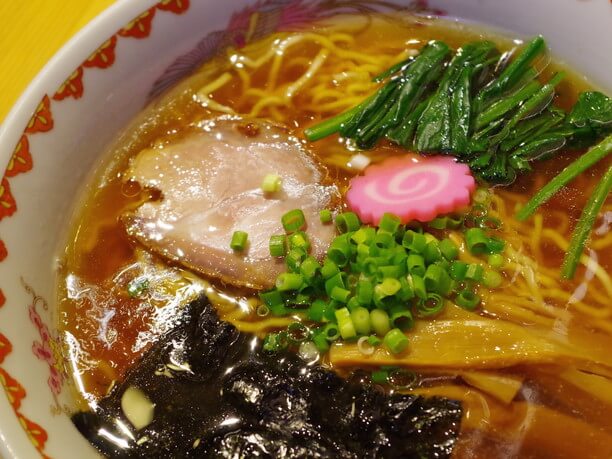 Mahoro has been a favorite Ramen shop of the locals for 18 years. The soup is made exclusively from natural ingredients. Once you have tried their ramen, chances are you will return again and again. It is a restaurant crowded every day with locals and tourists alike.
Mahoro offers a new special service that has become very popular, "morning ramen." It is simply offering their ramen meals for breakfast rather than just for lunch and dinnertime.
It Is located at the heart of Otaru. So it is the perfect place to stop before walking about Otaru sightseeing. It is especially nice during the cold months to stop in and experience ramen "Hokkaido-style." Which means eating a fresh hot bowl of ramen to keep you warm from the inside out.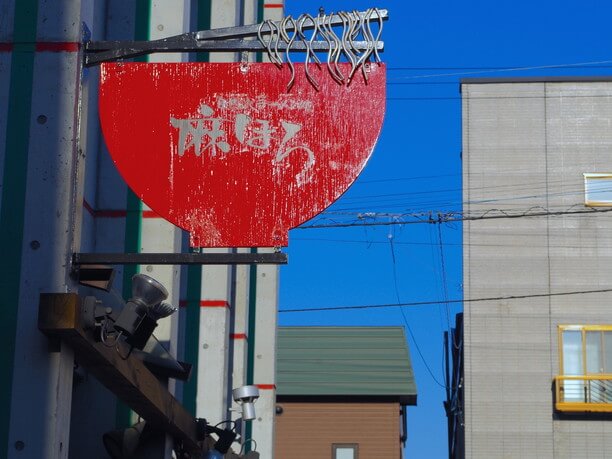 This "back alley" shop is a local favorite!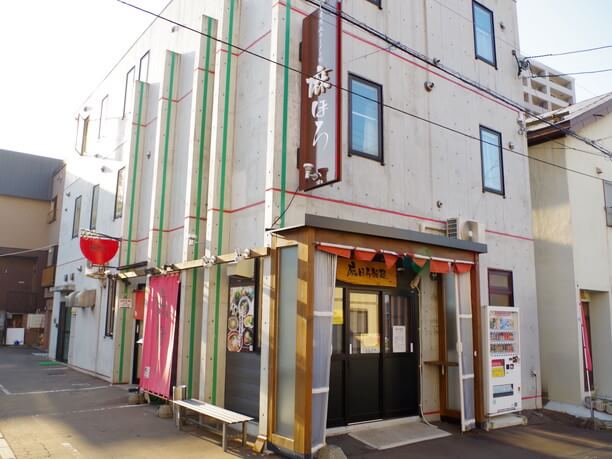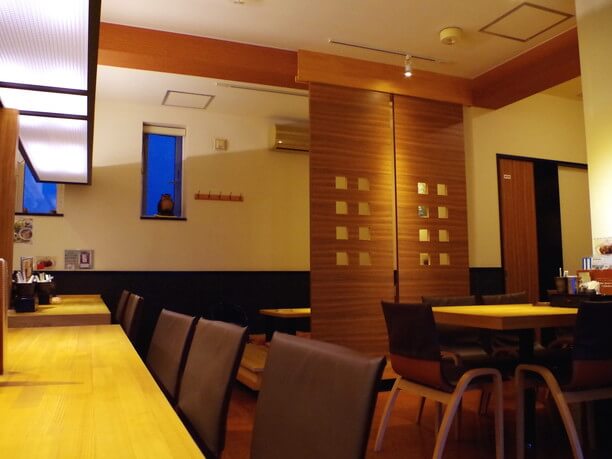 Travel down the street from the Otaru station about a quarter of a mile and you will see a Lawson convenience store on the right. Just past the store you take a right at the alley and you will come to the Mahoro Ramen shop. It is definitely off the beaten path and you would probably miss it if you didn't know it was there. But many do know it is there as it is always crowded with locals! It is a quiet oasis located moments away from the hustle and bustle of main street. The restaurant is really nice and its homemade noodles are very popular.
You can choose their "light" or "heavy" soup base!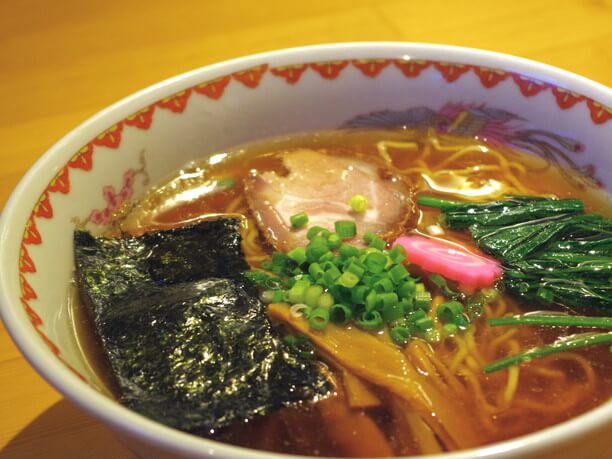 Their light base is a clear soup base with a distinctive flavor of seaweed, chicken, and mushroom (700 yen ).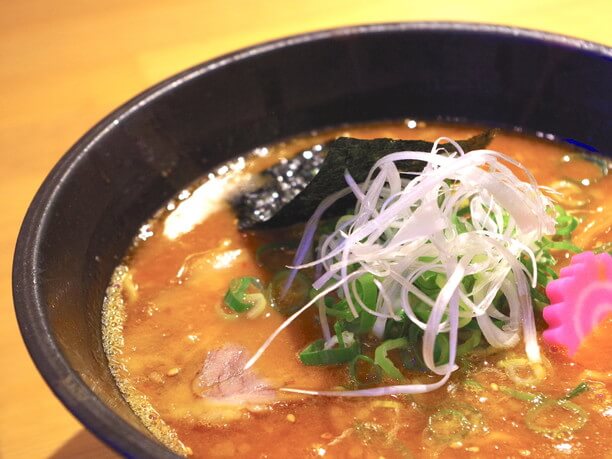 Their "heavy" base sauce uses a delicious pork bone soup. It is just a little bit spicy and can become addictive!
Both their "light" and "heavy" base types can be flavored with soy sauce, miso, or salt.
So come with two or more people and you can order different types and experience several different tastes!
Mahoro's delicious noodles can become an obsession!
Mahoro exquisite soup with homemade noodles can become an obsession!
Their ramen is "handmade" and "natural," using many ingredients from Hokkaido. Ingredients such as to Rausu konbu, shiitake mushrooms, and fresh fish, chicken and pork are carefully prepared for their soup base.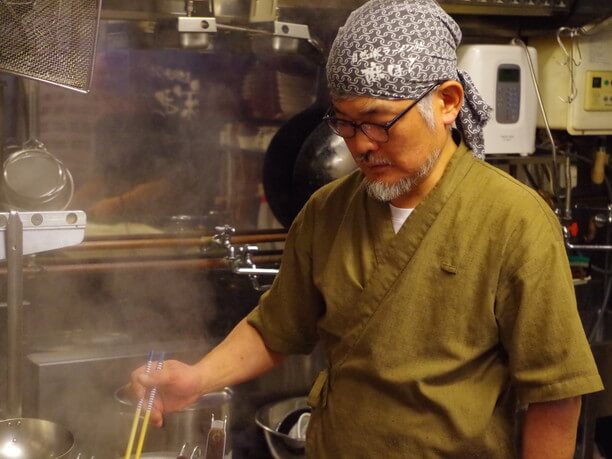 They are extremely conscious in selecting all of their ingredients and do not use chemical additives as they create their kodawattara safe and delicious Rame
Very popular with the locals is their "morning ramen" and "noodle platter."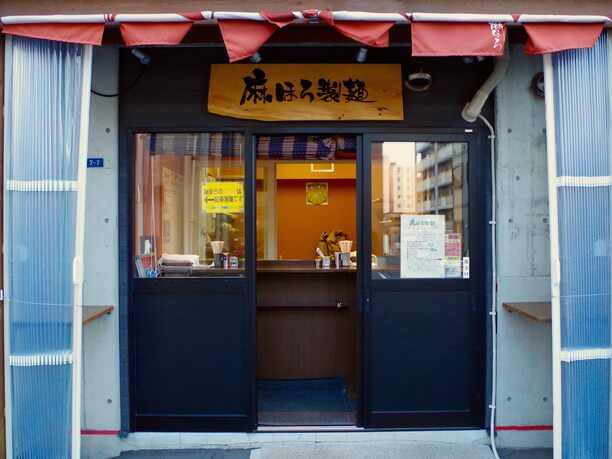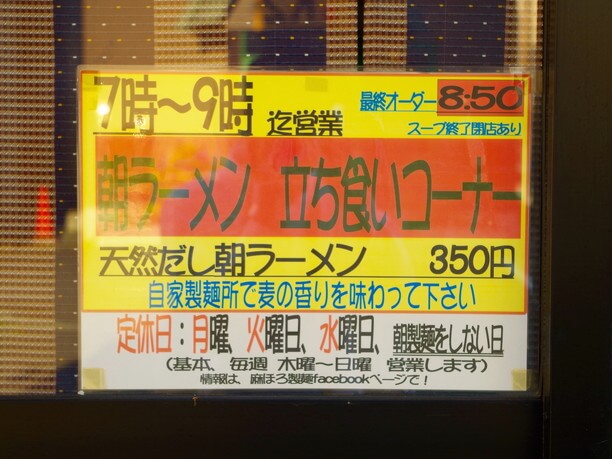 Locals really enjoy eating their morning noodles, commonly known as "the morning RA".
Typically ramen is eaten at lunch or dinner but Mahoro has made eating ramen for breakfast very popular. Mr. Doi (the owner) said with a smile, "the scent of the wheat noodles cooking brings a lot of customers the next morning." The surprisingly low price of 350 yen for their morning noodles has made this noodle breakfast downright trendy.
We recommend visitors to Otaru come and enjoy the "morning RA" as a great way to start their shopping and sightseeing!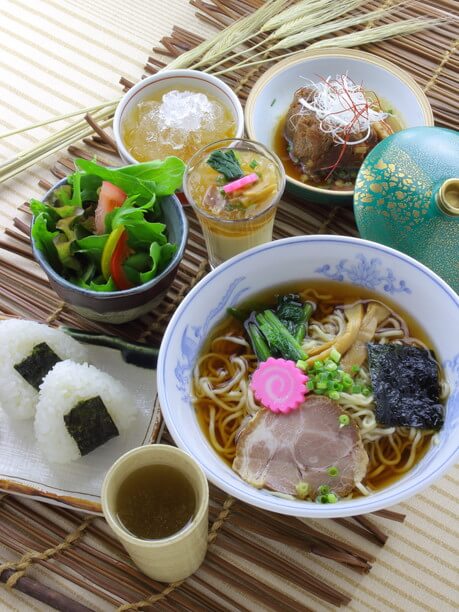 Also very popular is the "noodle platter!" it contains 7 ramen items that you can enjoy. The centerpiece of the 7 items in the delicious"ramen chawan-Mushi."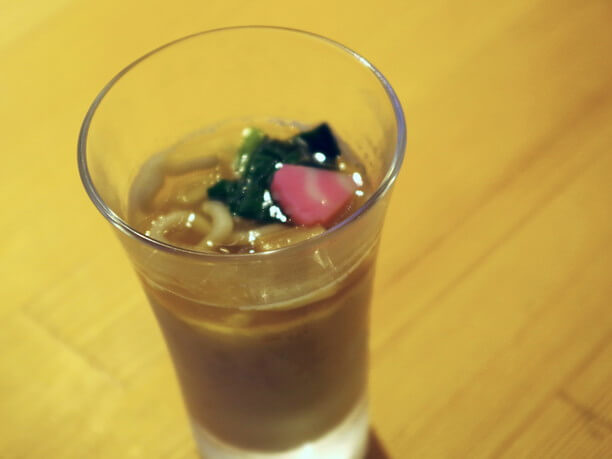 Popularity spread from the local tourism staff
80% of Mahoro business comes from the locals. Even though it is located down a back alley many locals as well as tourists find their way to this popular ramen shop. It is good word of mouth advertising that keeps them going!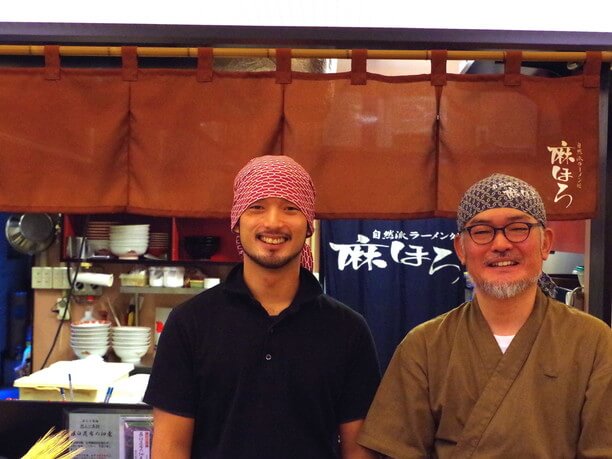 The owner, Mr. Doi and second son Suguru run Mahoro. His eldest son Tomakomai runs a sister restaurant "Asama." Otaru is famous for sushi and seafood, but many people still go here to eat is ramen. Though a bit difficult to find it is still quite accessible from the center of this sightseeing and shopping tourist stop.
Smart tip
Mahoro is a bit crowded around noon, so we recommend to visit either a little bit before or after 12:00.
There is table seating available so it is good for dining with the whole family.
At night you can enjoy a good Otaru sake with your noodle platter and spend more time relaxing as you drink and dine.
What's interesting
We recommend ordering a bowl of rice (200 yen) to go with your ramen that you can enjoy after eating the noodles
Mahora
Spot name(Ja)

自然派ラーメン処 麻ほろ(まほろ)
Address

1-Chome 7-7 Ironai Otaru-city HokkaidoClick
Address(Ja)

北海道小樽市色内1丁目7−7
Telephone

0134-32-0140
Price

Average budget 1000 yen
Open

[Morning open] 7:00 a.m. to 9:00 a.m.
Morning open, Thursday-Sunday sales.
However, upon review if no noodle, it will close.
[Business day] 11:00 a.m. to 3:00 p.m.
[Business night] 5:00 p.m. to 9:00 p.m.
Close

Irregular (contact)
Parking lot

yes