Enjoy food made with a large collection of Hokkaido ingredients at " Shukoushusai Tenohira!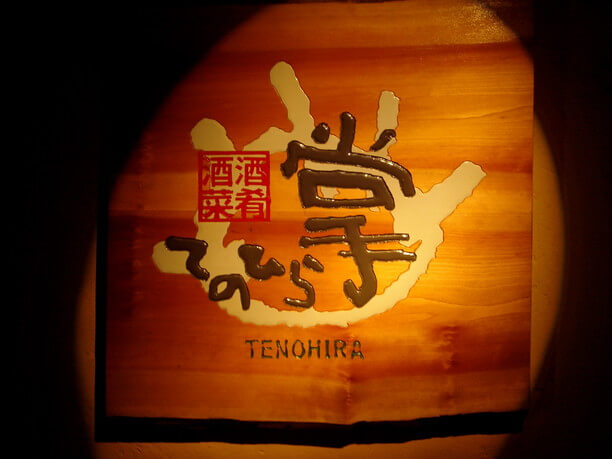 "Shukoushusai Tenohira" uses ingredients produced in Hokkaido. It is a tavern that serves plenty of seasonal food. Enjoy the various types of seafood sashimi. They use fish so fresh it is still swimming in tanks until it is prepared. They have a reputation for serving excellent tasting seafood and seafood nabe. In addition, they have an excellent line-up of sake. In addition to the local brand liquor, they have liquor from all over the country.

Enjoy the taste of local Hokkaido ingredients.
Their cuisine features fresh fish and locally produced ingredients. Creating hearty dishes made from the finest seasonal ingredients and seasonal flavors of Hokkaido is their specialty.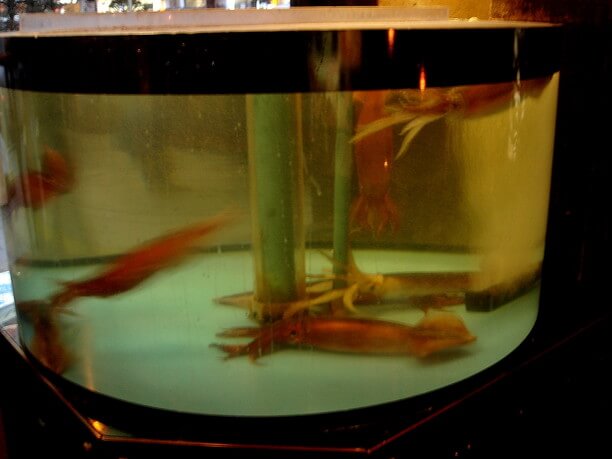 Their Seafood dishes are especially worth noting. Their fish is so fresh it is swimming around in tanks at the entrance until it is prepared.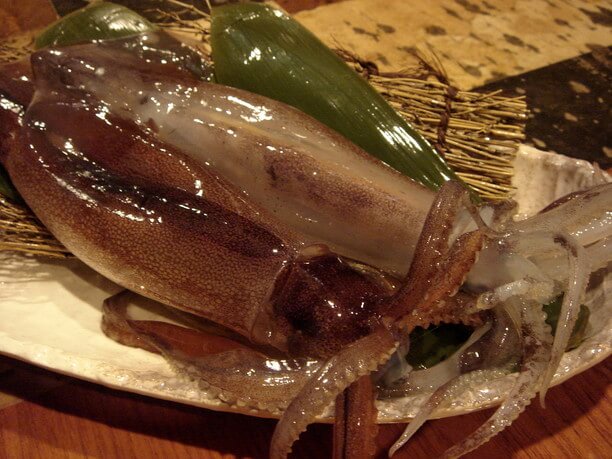 Live squid is brought in each day from Hakodate. It is a sweet tasting delicacy. They serve some parts fried and some grilled.
Their crab nabe warms your insides!
Shukoushusai Tenohira opened in 1/2016. Since its start it has been serving an incredible horsehair crab nabe that we strongly recommend (3-4 servings for 3500 yen). They use the whole crab!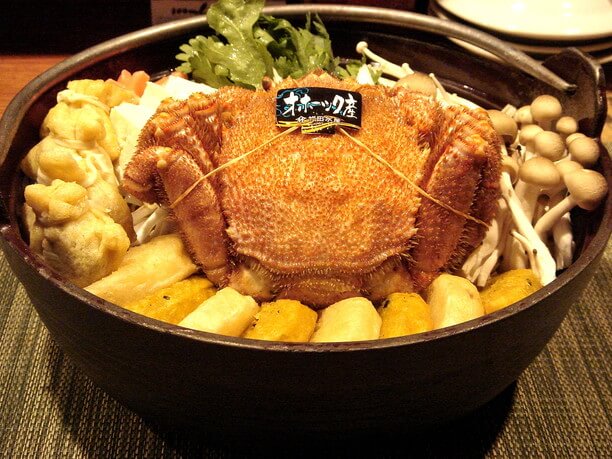 They use horsehair crabs caught in Oumu cho and Esashi cho Hokkaidō, mainly during the winter months. These crabs grow up in the cold sea of Okhotsk and are packed with meat! They are prepared in an elegant plain soy-based broth that is delicious!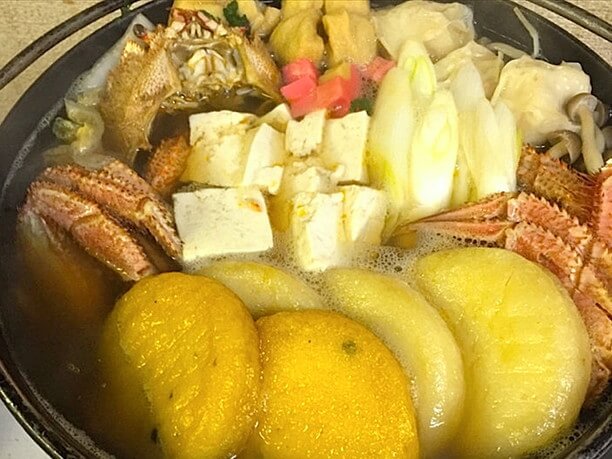 The taste of the crab soaks into the potato dumplings, pumpkin dumplings, and mushrooms. It is so tasty you can't stop eating it!
Their seafood dishes warm your stomach and your heart!
Their menu is filled with good fresh seafood sashimi or sushi and char-grilled culinary delicacies!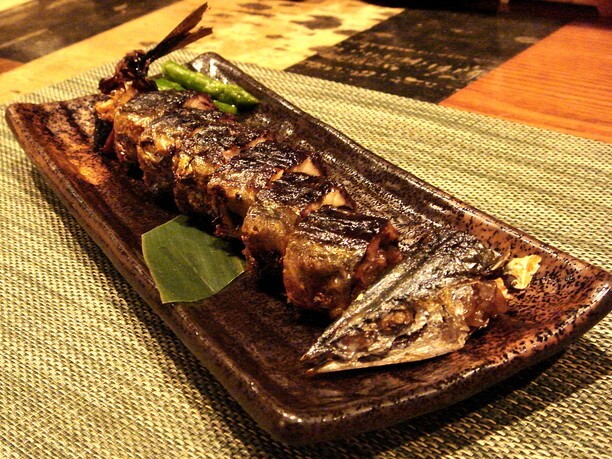 One of their specialty is the sanmanomanma (680 Yen) It has a taste you will want to try. It is made with pike from Nemuro. It is whole grilled on charcoal, combined with the rice. The dish is seasoned with mayonnaise and chile creating an exquisite taste. Eating this delicious char-grilled delicacy can become a habit. They remove the bones so you can enjoy eating this fish from head to tail.
If you like Sake you will appreciate their array of local selections
In addition to seafood, sake is one of their specialties. They offer regular, seasonal and rare stocks. All in all, more than 70 kinds.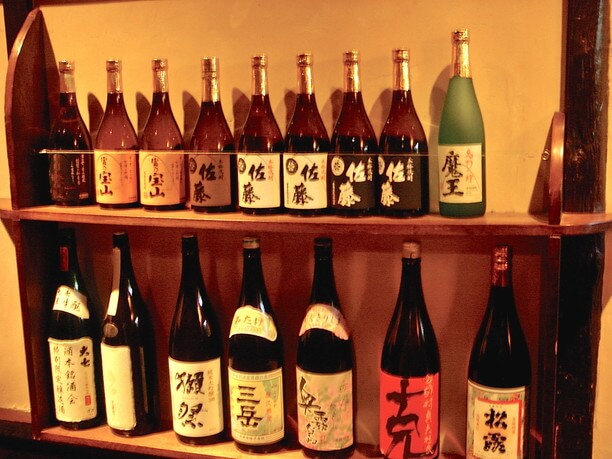 They display various bottles to tickle your imagination!
They feature kitanomasaru (3000 Yen). It is the most popular sake in Hokkaido. This fruity tasting sake comes from Kushiro distillery and has an outstanding reputation within the province. It is shipped in December, but it is almost impossible to find outside of Kushiro because so much is bought up by the locals.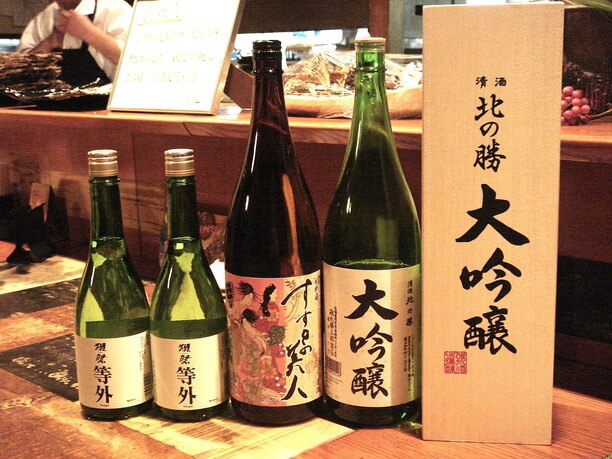 Also featured is their Susukinobijin (700 yen). it is one of their original sakes. Guests enjoy this pleasant tasting sake made from Sapporo's spring water. This original Liquor is only available here!
"Dassai (1200 Yen) is another popular sake that is brewed in the Yamaguchi Prefecture's Asahi brewery. Dassai is well known as a "party sake!"
This restaurant has a relaxing, peaceful atmosphere!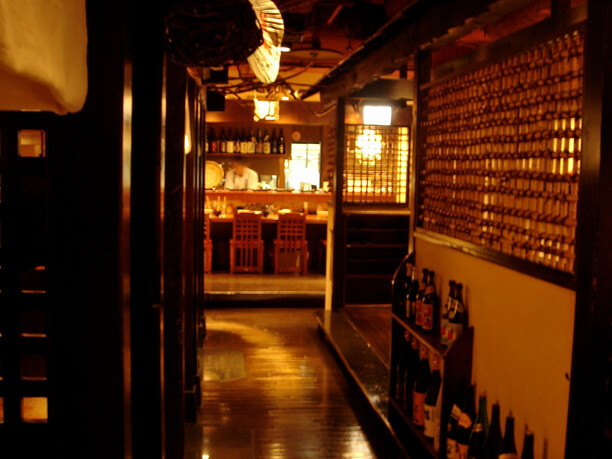 This restaurant has a relaxed Japanese atmosphere. They offer counter seating as well as tables and tatami seats. You can choose your seat depending on the number of people in your party and the situation.
Most of the seating provides a private setting so you don't have to worry about people around you.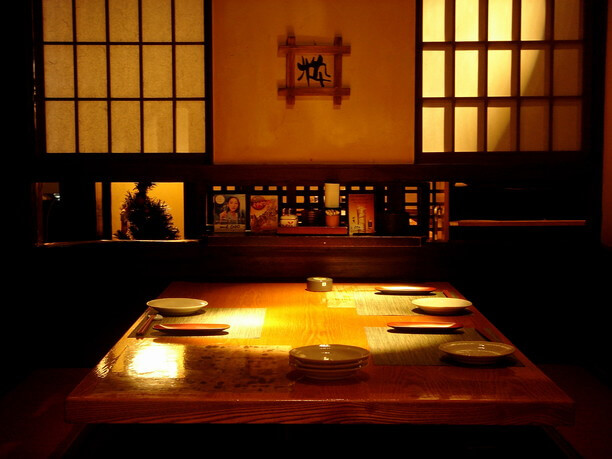 This is a great place to indulge in a delicious sake with fresh dishes from the North Sea.
Smart tip
This restaurant is conveniently located by the intersection of Susukino and 4 chome. It is located in the basement of the building so it may be a little hard to find.
From 9:00 p.m. all local sake is half price. If you like to drink sake this is a great place to come at the end of your evening.
They have an all you can drink offer with a whopping 48 kinds of sake. This way you can enjoy various delicious wines at a reasonable price.
What's interesting
Enjoy a meal and a drink from their lineup of shochu, and sake at this quiet, peaceful location!
Shukoushusai Tenohira
Spot name(Ja)

酒希酒菜 掌(てのひら)
Address

New North Star Building Basement floor Nishi 3-Chome Minami 4-Jo Chuo-ku Sapporo-city HokkaidoDis
Address(Ja)

北海道札幌市中央区南4条西3丁目 ニュー北星ビル地下1階
Telephone

011-241-5005
Price

4500 Yen
Open

5:00 p.m. to 1:00 a.m.
(Friday, Saturday Sunday, the day before the holidays open until 2:00 a.m., Sunday and public holidays open until midnight)
Close

Open every day
Parking lot

Without
Note