Enjoy "moms" home cooking with Hokkaido ingredients at Katei Ryori Masaki!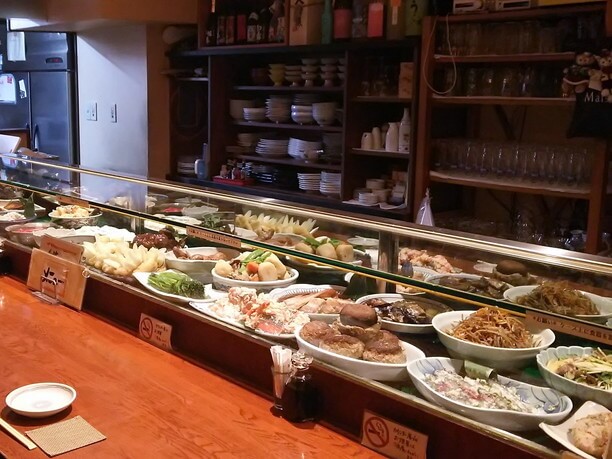 There are as many "mom's style" restaurants where you can eat "home cooking" throughout Japan. In Hokkaido there is Katei Ryori Masaki, which uses a treasure house of ingredients. It is located in the Minimi 3 jo area between Odori and Susukino areas. It is a place familiar to the locals. The father, Mr. Masaki purchases fresh ingredients at the market every morning, that Mrs. Masaki prepares daily with all the love and goodness of a mother's home cooking.

Their glass case displays plenty of home cooking favorites!
The glass case at the counter catches your eyes as soon as entering the shop. Many customers spend a good amount of time looking into the case before taking a seat.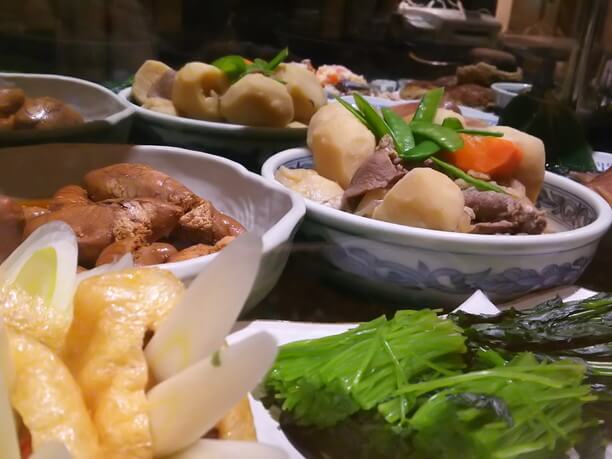 The Masaki shop was originally a town delicacy store. They originally started in the Kita-Ku, area some 26 years ago. They later moved to their present location in the Minimi 3 jo area. Ms. Yukie Ishiba(石破幸枝), their daughter and manager of the store said, "I carefully inherit the taste of "Ozasai" from what my parents kept making." The parents are still in charge of procurement of ingredients. Choosing the best ingredients available each season in Hokkaido.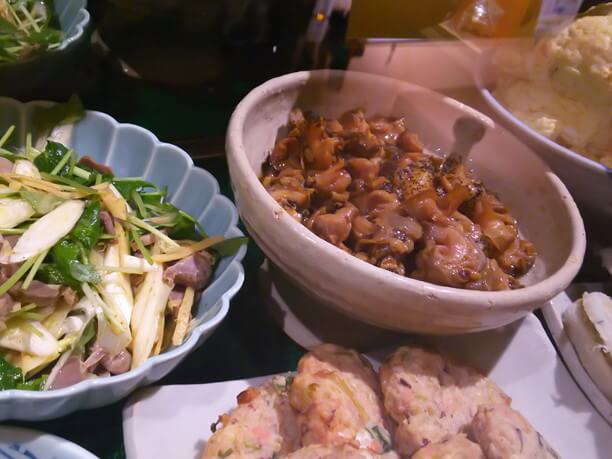 Their "specialties" that are currently available are written on the whiteboard!
In addition to the classic menu, they use a whiteboard to list any specials or recommendations. There are also messages to regular customers written, waiting for them to see!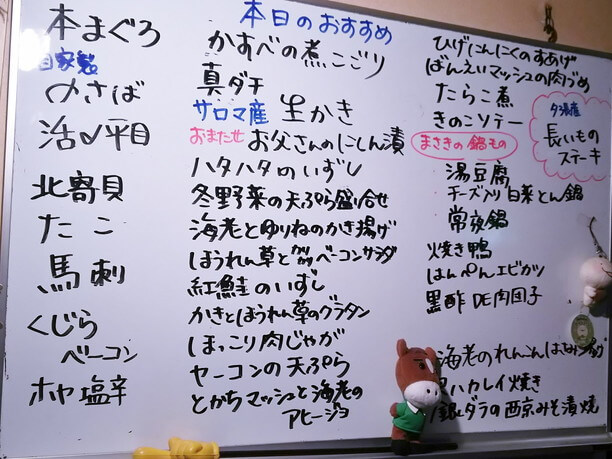 Questions like "Do you like rice with salmon?" frequently appear on the board.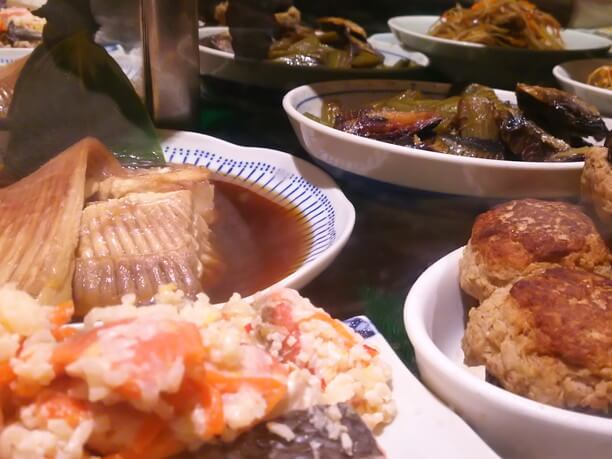 They serve the typical breakfast in the Hakodate region of squid sashimi. Despite being a pub, the menu has many local favorites with a "mother's taste," such as rice balls and Napolitan pasta. These foods go well after having several drinks.
They use simple ingredients to create a luxuriously taste!
When asking locals, "What is the origin of oysters?" many answer Saroma and Akkeshi. Their oyster steaks are from Saromu. Where the water of Lake Saroma connects to the sea is rich in nutrition, and has favorable conditions for oysters to grow.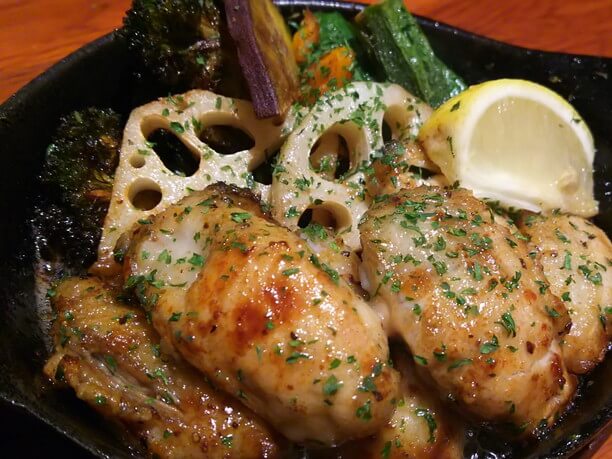 These "big and pretty" oysters are sauteed to create a dense and creamy taste. It is luxuriously different taste from when served raw or fried but it is still sold at a reasonable price of 800 yen!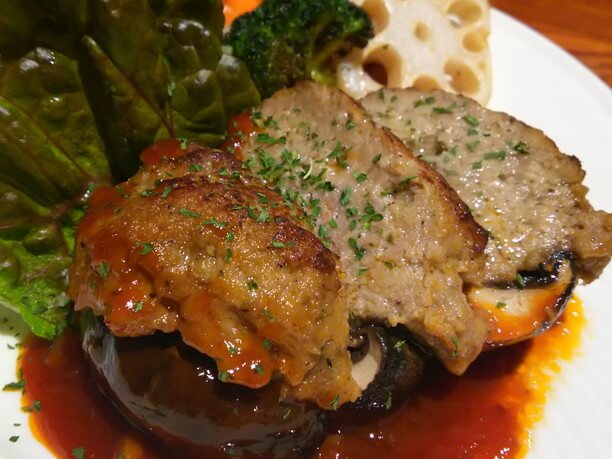 The photo above is "Banei mushroom stuffed meat (900 yen)." First of all, you will be overwhelmed by its size! It is an exquisite menu item of mini hog pork that is loaded with mushroom bred in horse compost from Obihiro's horse racing horse.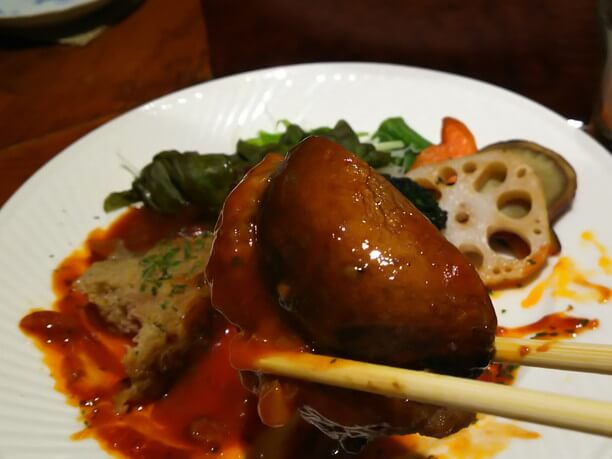 The compatibility of tomato sauce with these big chewy mushrooms and pork with plenty of gravy is outstanding!
Katei Ryori Masaki's "assortment platter" is ideal for those who wish to try several different menu items!
The "assorted platter" (1,080 yen) is recommended for those who want to try several menu items. You can order what items you want on your platter from the counter case.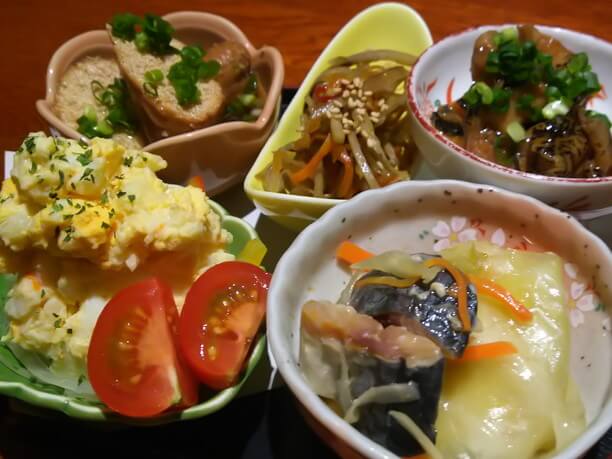 Such as, Nishin duke, chopped potato salad with plenty of added eggs, cooked fish eggs, kinpira gobo. These items go great with rice and are perfect for eating while drinking sake.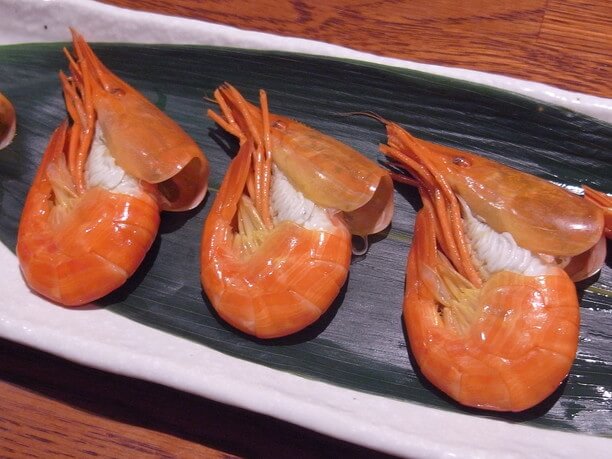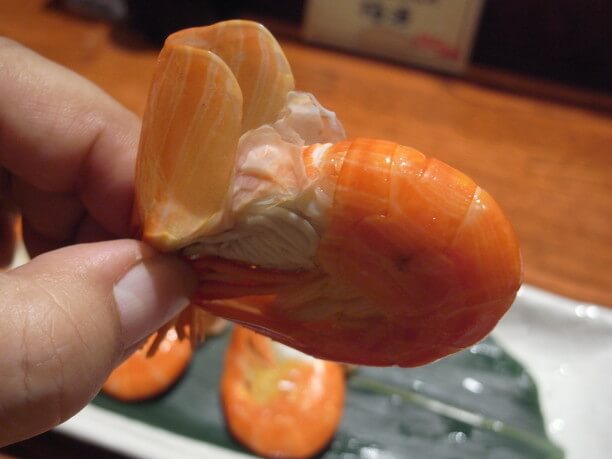 In the summer you can have boiled shima shrimp from the Sea of Okhotsk and Lake Saroma. The crispy texture of the flavorful North Sea Shima shrimp is a rare treat that you should order whenever it is available!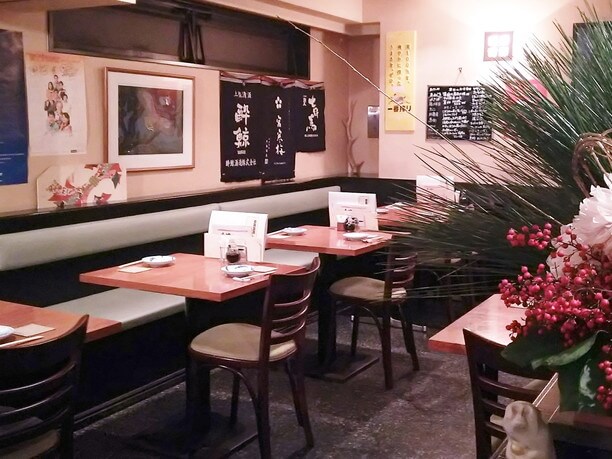 The shop is dimly lit in a way that creates a very comfortable atmosphere. It is a place where you can enjoy local sake made in various parts of Hokkaido, that matches well with the menu items.
All their food is prepared by a mother who loves home cooking!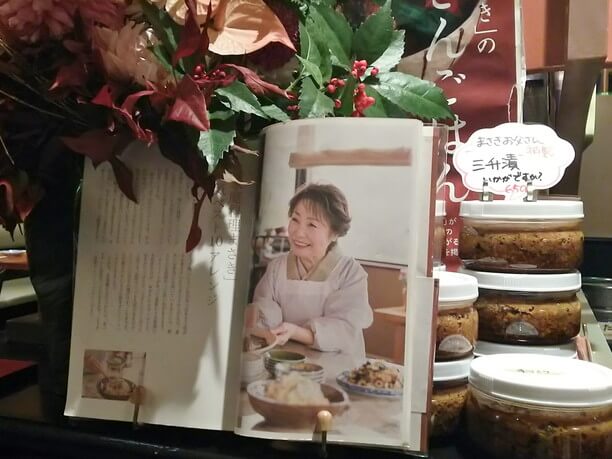 Mrs. Masaki's who has been shopping for and preparing food for many years has been working closely with her eldest daughter. Ms. Yukie, who will eventually take over the shop. They love spreading the splendor of home cooking and easy recipes using local ingredients.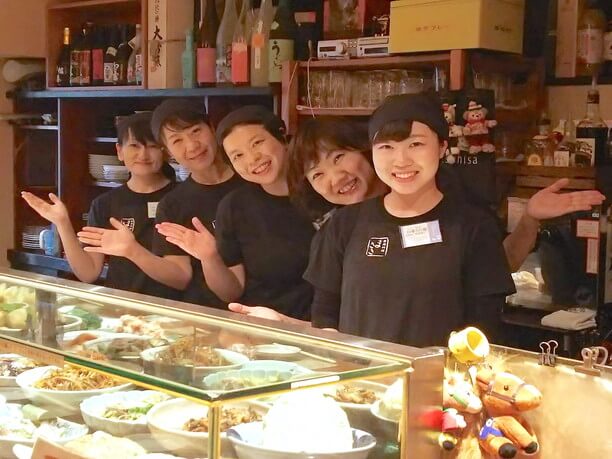 Mrs. Yukie (the second person from the right) is Hidaka's unofficial tourism ambassador. She loves selecting delicious ingredients of the Hidaka district and preparing them it for use in home cooking. "I want to make dishes that make the most of the ingredients. It is important to think about the health of families and customers that you are serving the vegetables to."
Smart tip
Their shop is just in the middle of Tanukikou and Minimi 3 street. It is easy to identify because there are Masaki 's lamps in front of the building.
When entering the store, check out the menu on the whiteboard first. There will be plenty of home cooked items listed that are using the most delicious seasonal food.
It is best to make reservations in advance, especially if you want to sit at the counter where you see the glass case.
What's interesting
There are not so many shops specializing in home cooking in the Susukino area. That makes this shop with its all-female staff, a very pleasant, special place to dine!
Katei Ryori Masaki
Address

Minami 3 Nishi 4 Building 6 Floor Nishi 4 - chome Minami 3 Jo Chuo-ku Sapporo-city
Telephone

011-241-5110
Price

3,000 yen ~ 4,990 yen
Open

5:00 p.m. to 11:00 p.m.
Close

Sunday (holidays not fixed)
Parking lot

None