A magnificent view that you should see it once in lifetime Hoshino Resort: Tomamu Unkai Terrace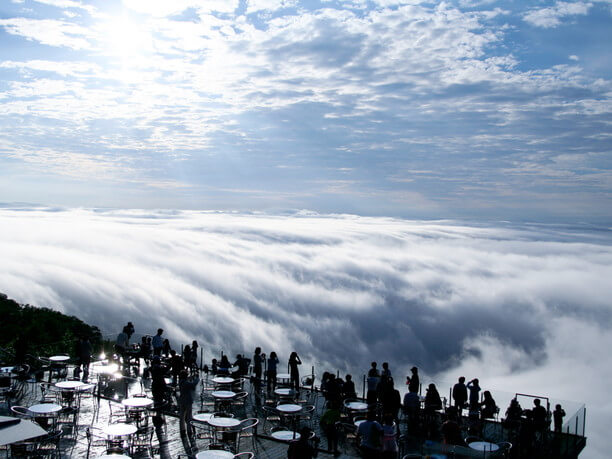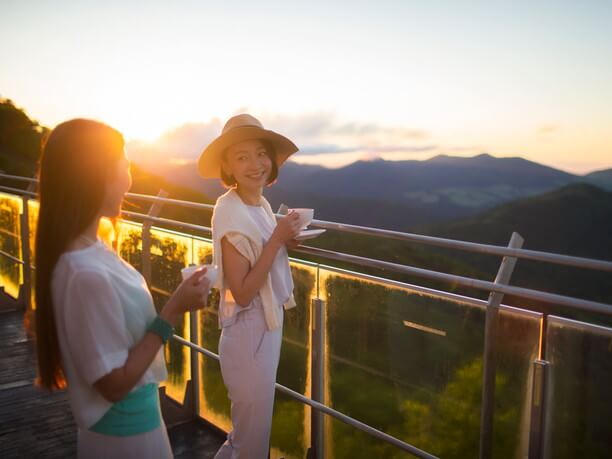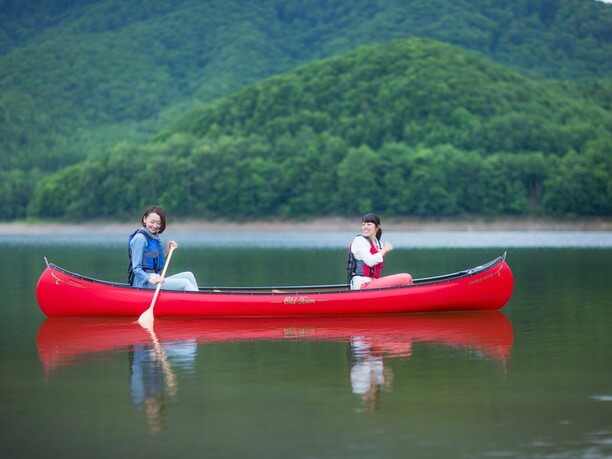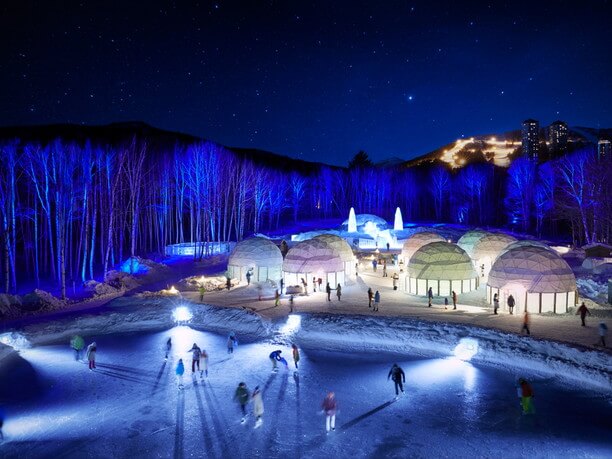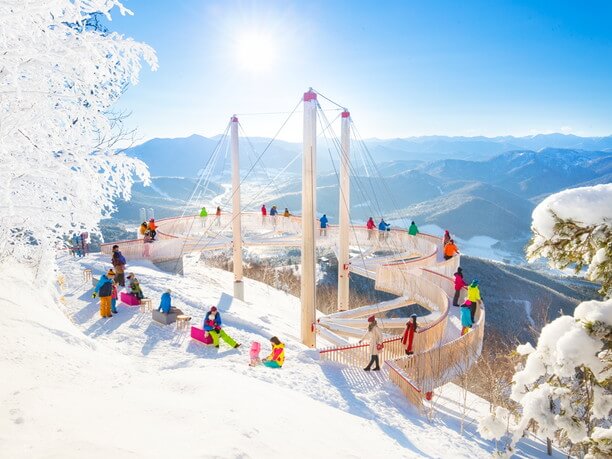 Is this heaven!? I wonder if God feels like this!
There is a place where you can see a magnificent view that makes you think so. It's "Hoshino Resort: Tomamu Unkai Terrace". In recent years, the highway has opened, and it made surprisingly easy to access. From New Chitose Airport, it takes only about 60 minutes by JR!
"Hoshino Resort Tomamu" is famous as the Unkai Terrace. You can enjoy the variety of activities in the wilderness of Hokkaido, and be healed by a luxury hotel esthetics and spa. In the winter, you can enjoy the ice world "Ice Village". It's a resort area that you can enjoy throughout the year.

An encounter with a magnificent view
If you want to see the sea of clouds, I recommend the early morning business from mid-May to early October. It takes about 10 minutes to a location with a terrace with an altitude of 1088 meters by Unkai Gondola (1900 yen for adults). The sea of clouds is not always there. It's a natural phenomenon that Tomamu's unique topography and climate create. It only occurs when the condition is met, and its probability is about from 30 to 40 percent on average for the season.
Furthermore, the sea of clouds like a picture happens 18 percent in average. ※Data on the official website for the past two years, total 300 days
It's just once in a while. If you can look at it, it's a miracle encounter.
The café closest to heaven!?
"Tenbou Café" is next to the Unkai Terrace. It's also known as "closest café to heaven". It will be the best moment if you have a warm morning coffee while watching the sea of clouds. Does the origin of alias mean "distance" or "feeling"? Please actually come and experience it.
An impressive resort experience at Tomamu
Tomamu is surrounded by nature. Of course it's famous for the Unkai Terrace, but it has a charm that cannot be told for all year long. For example, there are canoeing in the morning sun and hot air balloons floating in the sky. Over 50 kinds of summer activities and programs are available.
A ski slope to enjoy from beginner to advance is available in winter. There is also various snowy filed walk course and full-scale backcountry. The ice city "Ice Village" which appears only in winter is the touching beauty.
"Hoshino Resort Tomamu" is always waiting for you with new experiences whenever you visit.
Hoshino Resorts Tomamu
Spot name(Ja)

星野リゾート トマム
Address

Naka-Tomamu, Shimukappu, Yufutsu-gun, Hokkaido
Address(Ja)

北海道勇払郡占冠村中トマム
Telephone

・about the hotel in general: 0167-58-1111
・Concerning reservation, change / cancellation: 0167-58-1122 (10:00 a.m. – 6:00 p.m.)
・Activity: 0167-58-1111(10:00 a.m. – 5:00 p.m.)
・Bridal: 0167-57-2520 (10:00 a.m. – 8:00 p.m.)
Price

[Unkai gondola: round trip] adult: 1900 yen, an elementary school child: 1200 yen
Open

[Unkai Terrace] mid-May – mid-October
Parking lot

Free
Note