Exciting and impressive entertainment Spend the best holiday at Rusutsu Resort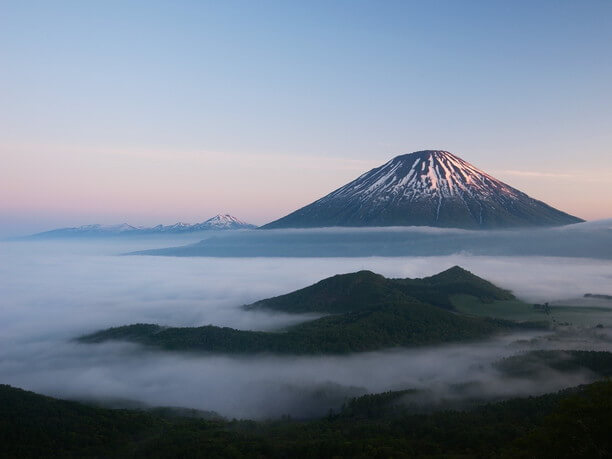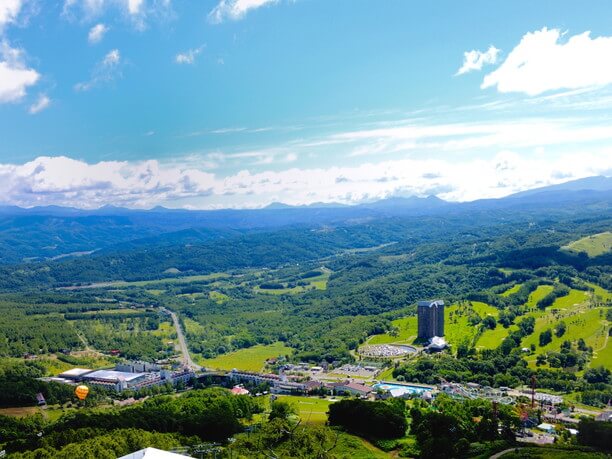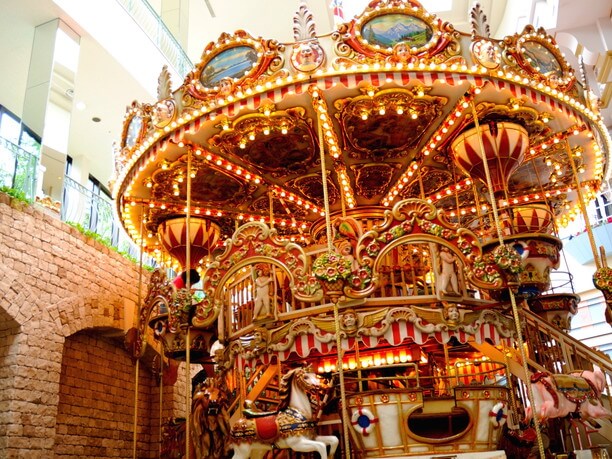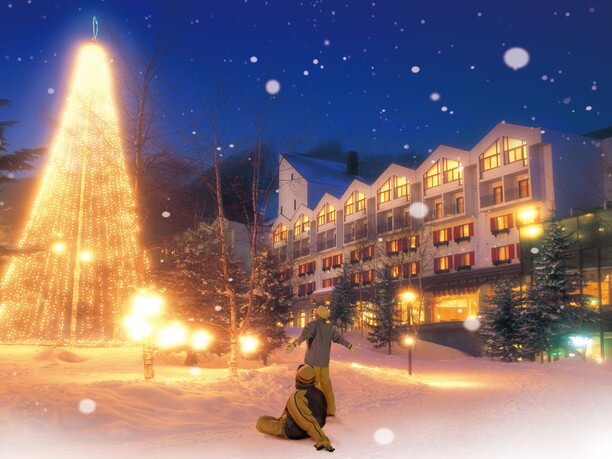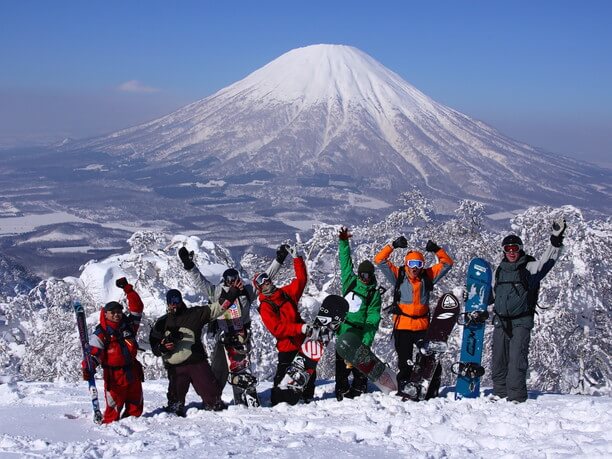 "Rusutsu Resort", Hokkaido's largest resort, is famous as a place to play in amusement parks and outdoor activities in the summer, and as a ski area where you can enjoy powder snow in winter.
It takes about 90 minutes by car from Sapporo and New Chitose Airport. Do you know that that is one of the best scenic spots in Hokkaido? From the "Yotei Panorama Terrace" which opens from the spring to autumn, you can see a panoramic view of 360 degrees. With Mt. Yotei as the main, you can see the sea of clouds, sunset, etc.
You can play, be healed, and be moved in the wilderness of Hokkaido. A place where any generation will be happy and filled… This is the Rusutsu Resort.

Want to see it one in the lifetime! A wonderful view of the sea of clouds
"West Mountain (Sorioi-yama)" with 715 meters altitude spreads behind the Rusutsu Resort amusement park. "Yotei Panorama Terrace" in at the top of this mountain. You can go to the summit on the gondola or by car.
"Yotei-zan Mountain floating in the sea of clouds" is the view that everyone wants to see. Because the seasonal incidence of the sea of clouds is the highest throughout the year, the gondola runs in the early morning from June to July. There is also a limited gondola in the sunset time during the summer vacation period. The sea of clouds spreading under the eyes, and Mt. Yotei rises up in its. If there is a real heaven, it may be this scenery and this place.
You cannot play in only one day! Summer Rusutsu
Speaking of Rusutsu in summer, various activities with amusement park and nature are famous. The amusement park is the largest in Hokkaido! In addition to enjoying with 60 kinds of attractions, there are a lot of activities to play in nature such as canoeing and rafting, cycling by a mountain bike, horse riding, golf, etc. After enjoying those activities, the excellent Hokkaido gourmet is waiting for you!
Rusutsu is full of charm of Hokkaido in summer. With couples, with your husband or wife, with a family, or on a girl's journey. Rusutsu is a place where everyone can spend the best time.
A paradise of powder snow in winter!
As winter comes, snow keeps falling almost every day at Rusutsu. It changes into a snow resort that draws attention from overseas. A vast slope consisting of three mountains does not make you feel crowded. You can ski while looking down at Mt. Yotei on a sunny day. It's also attractive that they have so many activities that you can enjoy except skiing and snowboarding, such as a dogsled, snowmobiles, horseback riding, making Kamakura, and so on.
An accommodation with a plentiful resort feeling and it's surrounded by white snow and illuminations. You can feel the beauty of snowy country there. Why don't you make extraordinary experiences at Rusutsu Resort in winter?
Rusutsu Resort
Spot name(Ja)

ルスツリゾート
Address

13, Izumikawa, Rusutsu, Abuta, Hokkaido
Address(Ja)

北海道虻田郡留寿都村字泉川13番地
Telephone

0136-46-3111
Price

Gondola and lift
Winter ski season: from mid-December to late March Lift 1 day ticket 5800 yen ~
Summer: from late April to mid-October roundtrip 2000 yen
Open

Slopes (winter operating) 9:00 a.m. – 9:00 p.m.
Parking lot

Parking lot available
2000 cars in summer, 3000 cars in winter
For weekdays other than the following, in winter season, and guests: free Saturday, Sunday, Holidays, Golden week, summer vacation: Regular car 500 yen, large (more than mini bus) 1000 yen, motorbike 200 yen
※The above is the fee once a day.
※For those who stay, you will pay the parking fee (during paid period) at the entrance, and it will be returned at hotel checkout.
("Parking ticket" is necessary at the time of return.)
Note

HP : http://rusutsu.co.jp/
※Prices and hours are different depending on the season. Please check the official website for more details.

Shuttle bus between Sapporo and Rusutsu
It will be a free bus for only guests with an advance reservation.
Please apply below from 9a.m. to 5p.m. the day before the schedules departure date.
Phone number: 011-232-5000
E-mail: rusutsugou@kamori.co.jp
※From New Chitose Airport, it's convenient to use the "Big ranzu Airport Line" for only Rusutsu Resort's guest, or rent-a-car.