Komichi no yu Honoka hot bath is a leisurely bedrock bathing and manga reading spot for ladies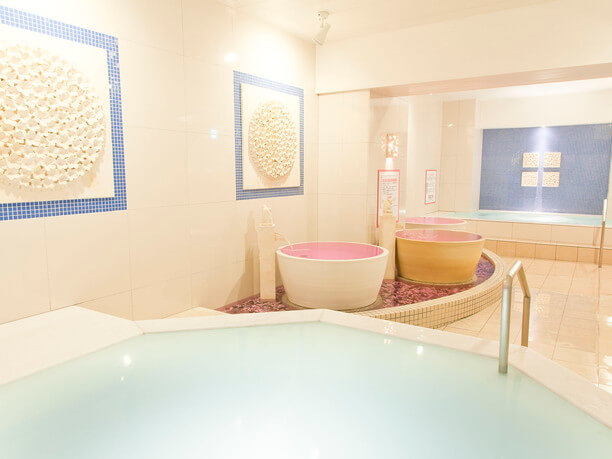 Komichi no yu Honoka hot bath is a healing spot dedicated to women on Sapporo's Tanukikouji Shopping Street. The interior has Bali hotel motif and is full of nice things for relaxation for women.

There are three types of bedrock to lay on and several baths to choose from that you can enjoy depending on whether your emphasis is on weight reduction or beautiful skin effect. You can relax and enjoy a reasonably priced meal and focus on your beauty and health. Besides, the baths there is an additional menu of services that includes aromatherapy and hand and foot care.

Relax in a bedrock bath and imagine looking into a starry sky!
They have a "kinu no yu" bath of pure white bubbles, an "awashio no yu" bath which is a whirlpool and salted water, and a "tsubo no yu" bath with collagen. All have a relaxation and beautiful skin effect. They also have a hot water bath for each season such as "Yozakura no yu" bath which is blended cherry blossom extract. Plus a "High-temperature salt sauna" is available where if you apply salt to your body, your skin gets warmer!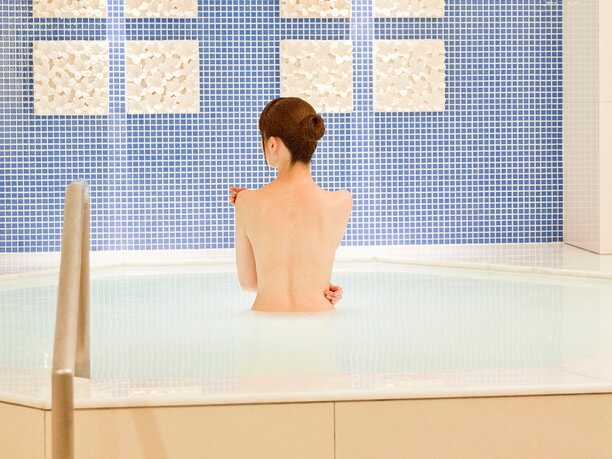 There are also three rock beds. The Shojudou Ceiling with imagined "star shine" is popular here. You can soak in a quiet healing world.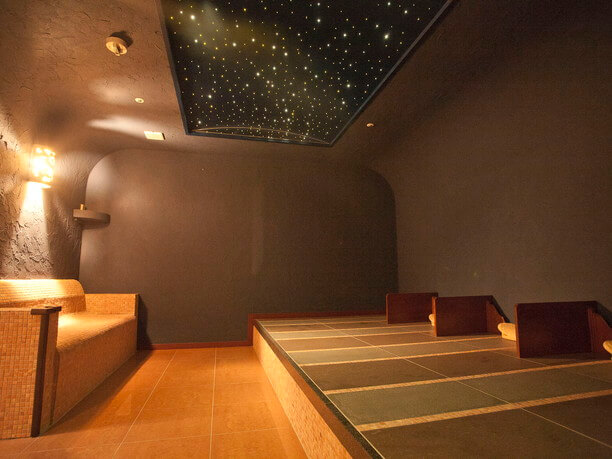 "Yakkou Hanjunmaku" is a Korea style sauna that they have. In addition you can lie on five types of rocks such as Himalaya rock salt, agate or jade. After entering one of these, waste matter of the body is discharged, refreshing you from the core!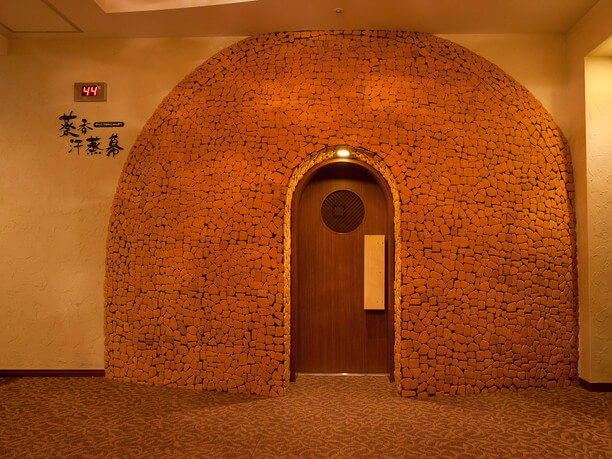 No need to bring anything with you, they even provide a full line of makeup products!
Komichi no yu Honoka hot bath is within 5 minutes walking from both the Odori Subway Station and Susukino Station, and transportation is convenient. It is located in the 2 area-chome Street of Tanukadoji shopping street where souvenir shops, individual shops and locally established shops are lined up.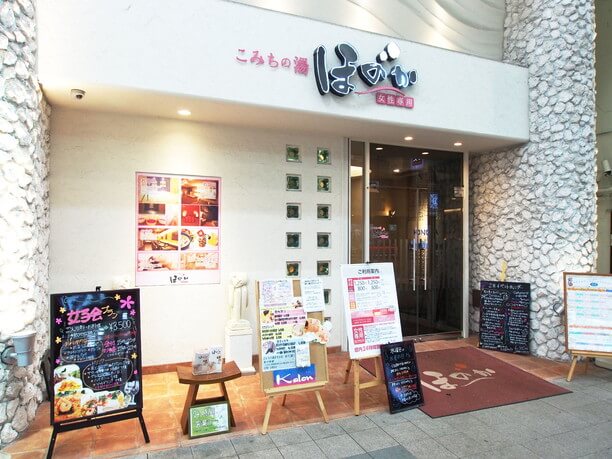 The usual charge is 1,250 yen, and they will lend you a bath towel, a face towel and a rock bath towel, as well as Inside clothes to wear. It is open 24 hours, with an extra charge at midnight.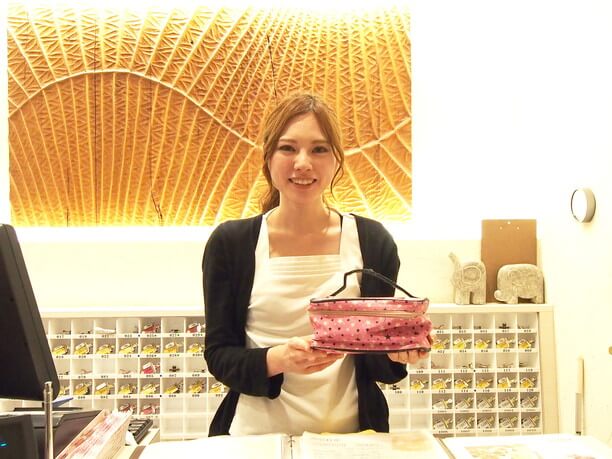 If you wish, you can borrow cosmetics set at the front desk. There are 13 types of cosmetics in the pouch, including foundation, lipstick, eyeliner, and mascara.
They have Manga cartoons that you can enjoy in a relaxing space!
It is not just a bath. It is a "total Relaxation salon" where you can receive treatments such as bodywork, foot care, aromatherapy etc. from 10 am to 11 pm (Last order at 11 pm). Call -011- 221 – 6699 to reserve a spot. Appointments times start as short as 20 minutes.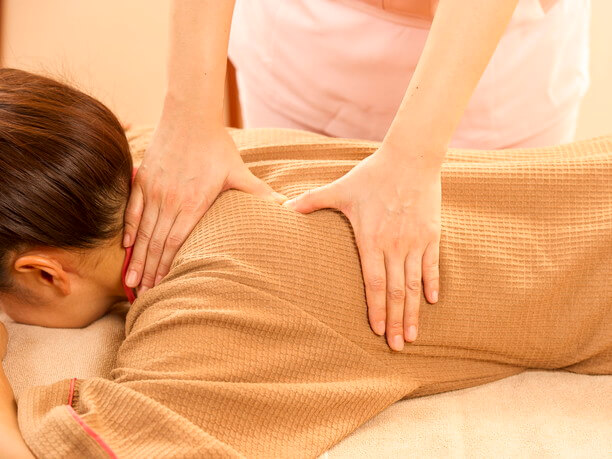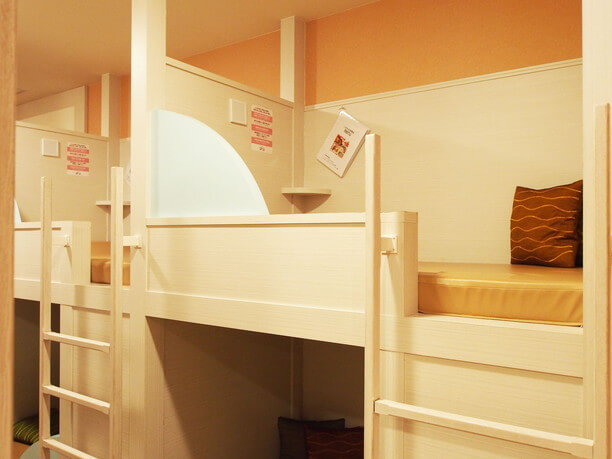 The relaxation areas make you feel so comfortable that you may want to take advantage of their special accommodations where you can stretch your body and even fall asleep.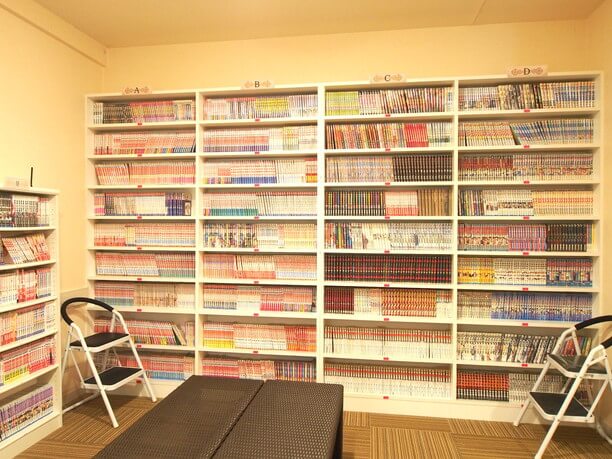 On the same floor as the special relaxation accommodations there is a comic book room. It has more than 4000 books of comics and novels.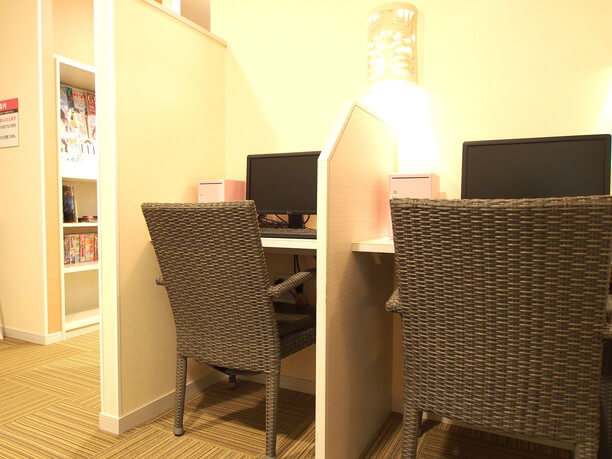 There are also three PC corners that you can use freely. It is a convenient place to investigation your destination.
Enjoy a healthy, low-calorie meal!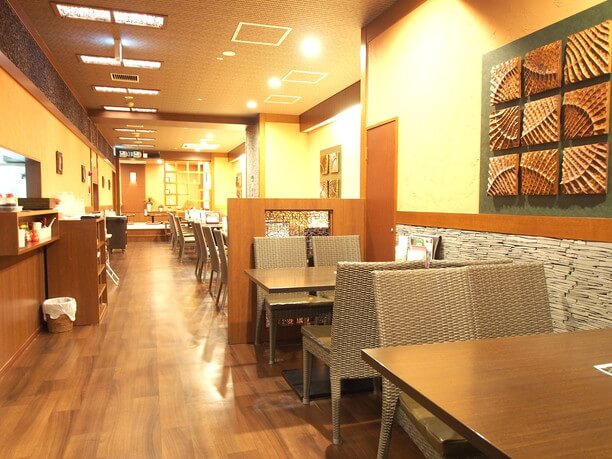 Their cafeteria has a healthy and diverse menu with a variety of dishes. There are people who visit here just for one of their meals. The price is very reasonable! The daily lunch with a drink is around 800 yen. They have a handmade vegetable chiffon cake for 430 yen that is very popular.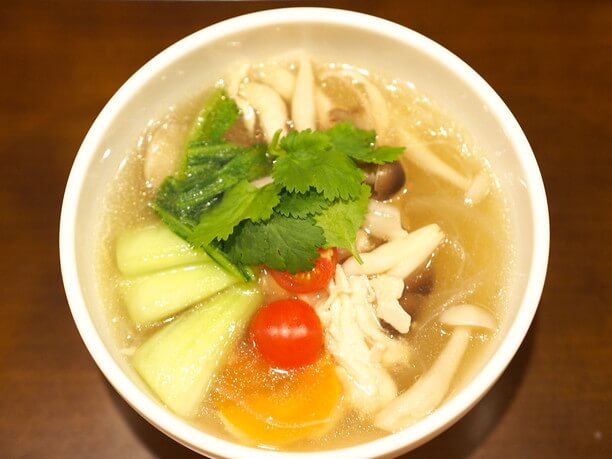 Also popular is their collagen soup Vermicelli (630 yen) that is 253 calorie per serving. A soup containing collagen balls in plenty of vegetables is popular among women who want to make the skin softer from the inside.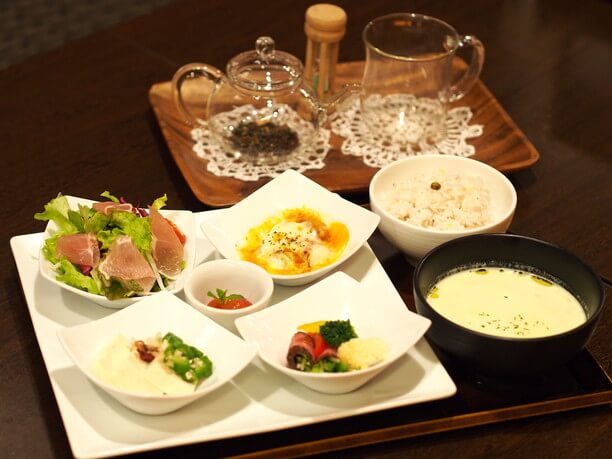 They offer a healthy bathing set which includes a bathing fee, meal, and Chinese tea for 1,980 yen. The Menu changes seasonally, but always includes rice, soup and 5 side dishes with plenty of vegetables and free refills of Chinese tea! Komichi no yu Honoka hot bath is a relaxing space where everything in the hall is relaxing. Visit this relaxation spot that you can enjoy all day while enjoying Hokkaido sightseeing and shopping.
Smart tip
If you use for only 3 hours, the bathing fee is only 800 yen with large and small towels included. (midnight time zone is different).
Because it is open 24 hours, it is convenient for relaxing after a night in Sapporo. An extra charge will be charged after midnight, but if you only use for 3 hours it costs only 1,250 yen between midnight and 5:00 a.m.
Fun events are held on Valentine's Day, girls' day and Christmas. If you are interested, check the event calendar on their official website!
What's interesting
In Sapporo city center, a relaxing space with relaxing hot-springs and lodging is very valuable. Besides cosmetic rentals, there are also lots of nice services for women, such as straight iron and curl dryer rental.
Komichi no yu Honoka hot bath
Spot name(Ja)

こみちの湯ほのか
Address

(Tanuki koji 2 - chome) 15-5 Nishi 2 - chome Minami 3 Jo Chuo-ku Sapporo-city Hokkaido
Address(Ja)

北海道札幌市中央区南3条西2丁目15-5(狸小路2丁目)
Telephone

011-221-4126
Price

800 yen ~ 2,000 yen
Open

24 hours (the bath is closed from 8:00 to 10:00 a.m. and the rock bath is closed for cleaning from 5:00 to 7:00 a.m.) Meals from 7:00 a.m. to 1:30 a.m.
Close

None (closed due to equipment maintenance work)
Parking lot

None
Note