Let's Climb onto the Castle of a World Heritage! –Volume Zakimijo-Castle-
In November 2011, the ruins of Zakimijo-castle were registered at a world heritage of UNESCO as a group of connected heritage as well as a castle of Ryukyu kingdom with Shurijo-castle.
It's precious that we could climb onto the castle wall of a world heritage, and it has a superb view that we could look at Zanpa-misaki-cape on the west, Iejima-Island on the north, and Kerama-Shoto Islands on sunny day.
As thinking in the old days of Ryukyu kingdom, we could enjoy such a luxurious experience with admission free.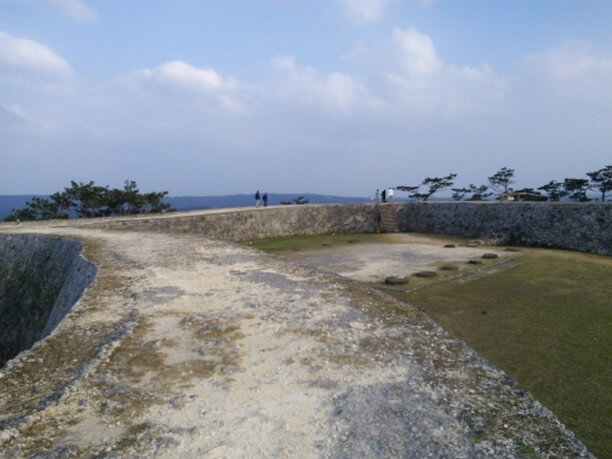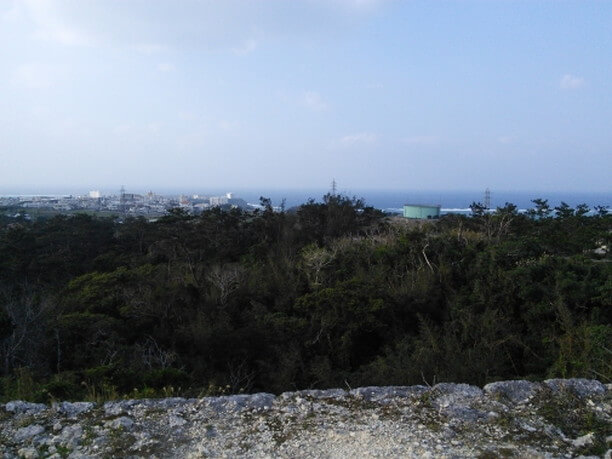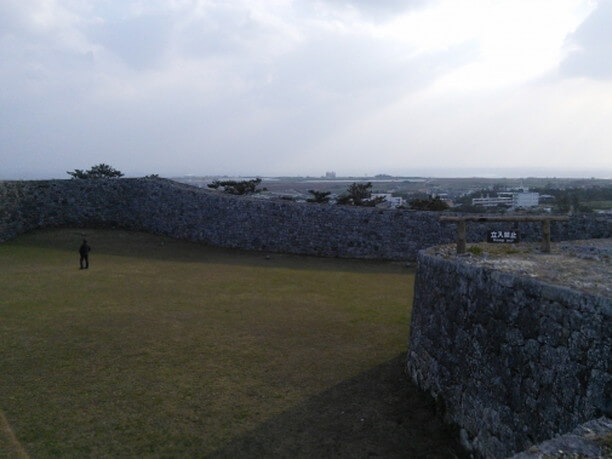 It is said that Gosamaru, a famous fortifier, built the castle from 1416 to 1422.
It is also said that the arched gateway is in the old form, and it is a point.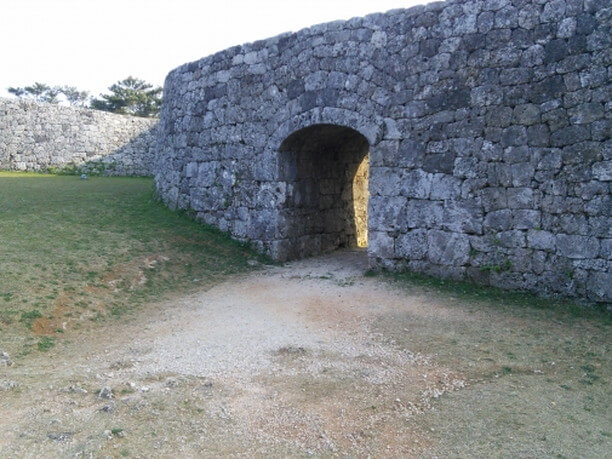 I should mention specially about the elegant curve of the castle wall. It is said that it is useful to increase the strength of the castle wall, and is easy to attack an enemy breaking into the castle.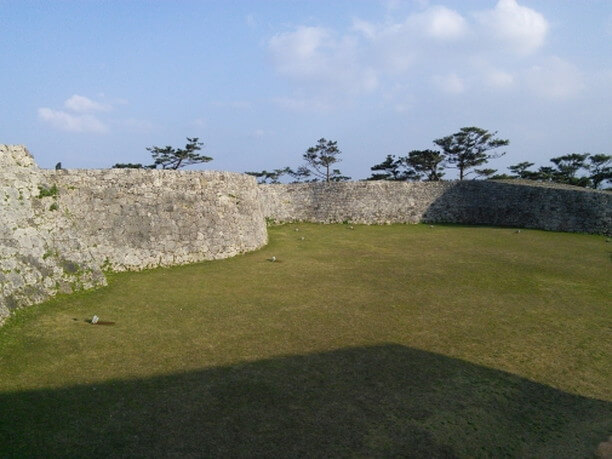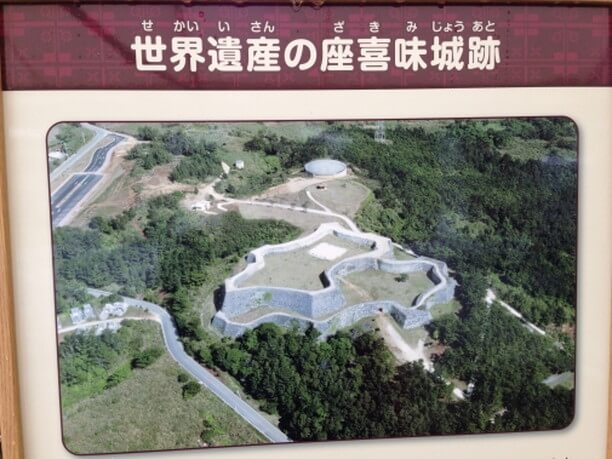 The unique curve looks like an old castle in Europe!
There is another view that so many people did not live in this castle, and elements of a military fortress are strong. It is on a high ground to look around 360 degrees, and it is in Yomitan-son which seemed like a bird going to fly away in the East China sea.
We could see the sea more than 180degrees from here, so it seems to be able to sense the invasion of the enemy quickly indeed.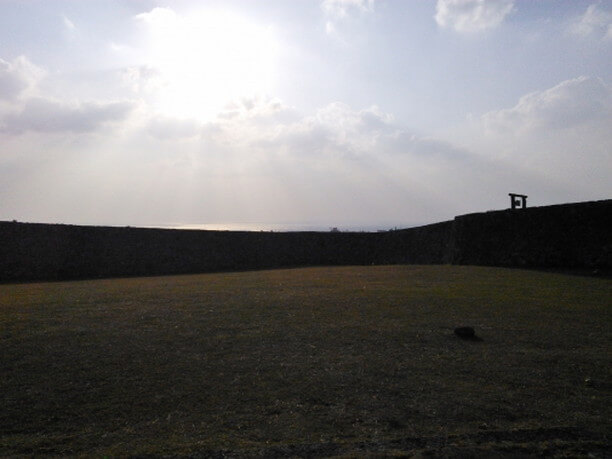 After Zakimijo-castle, Gosamaru was transferred to Nakajo-castle which is also specified as a world heritage, and he was destroyed by Amawari from Katsurenjo-castle.
There is a rumor that Gosamaru loved the morning sun and the setting sun of Zakimijo-castle.
It is perfect because there is a free parking area. There are 37 for cars and six for sightseeing bus available under a pine grove. Moreover, there are about 50 available in the north parking lot in the backside. Though It is a little far from the castle, we would not worry about parking.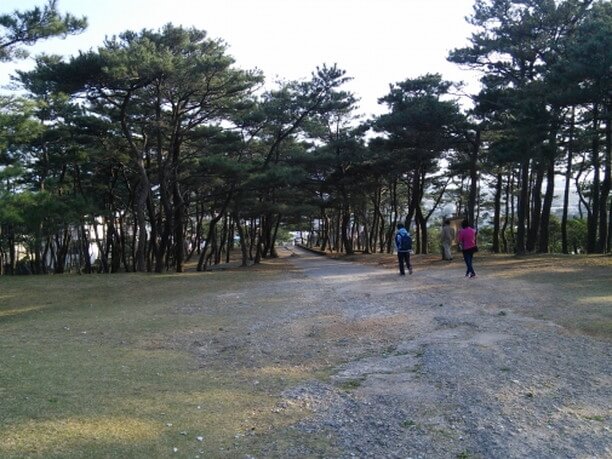 Also, in winter, lighting up of the castle is becoming a common usage from November to January in each year. It is a fantastic and fresh experience.
Please don't forget protection for cold weather, the strong wind is blowing because it is on a high ground near the sea!
There was a guard well, so even woman could be able to see around in peace.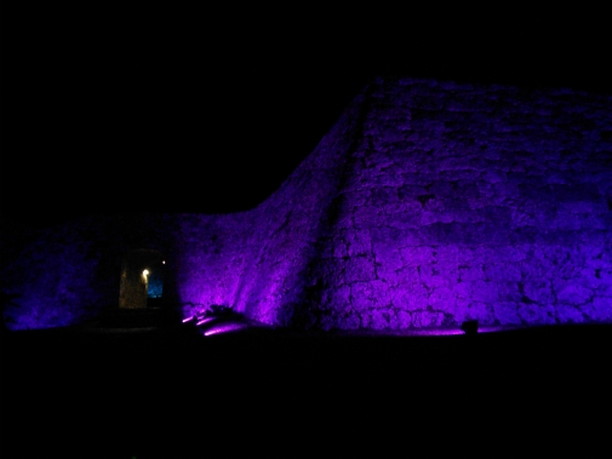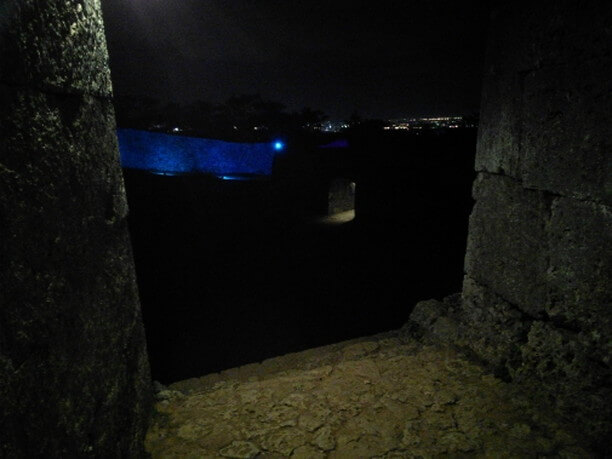 Because it has a nice view, the night view was beautiful!
I asked the owner of "鶴亀堂ぜんざい" , which is in front of the castle, about an attraction of Zakimijo-castle, as eating zenzai (sweet red-bean soup with pieces of rice cake).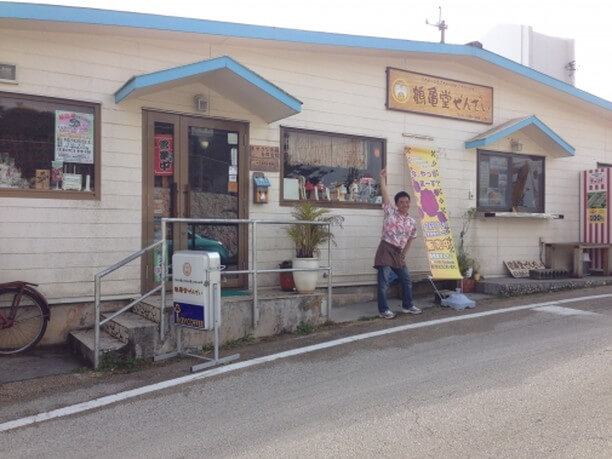 He said, "In the castle, the morning sun is nice, the setting sun is also nice, and in noon, it's the most suitable for photography in the sun from the right above. A panorama of 360 degrees, we could see "Ino (shallows having rich shellfish)". I think it's the best for walking. Also, Zakimijo-street, on the way to Zakimijo-castle, is very nice because the walls are maintenanced enough using Ryukyu limestones. "The Zakimijo-Street Fureai Festival" is held in October, so please feel a taste of a castle town."
I left like the shaved ice sank into my sweaty body after climbing the castle wall on a high ground.
Okinawa's zenzai is not hot. Large adzuki beans, boiled in brown sugar, and sticky rice-flour dumplings are covered with the shaved ice. Since zenzai's gentle sweetness was so nice, it's mixed up with memories of Zakimijo-castle in me.
Even when you visit by a sightseeing bus, please taste it if you have time.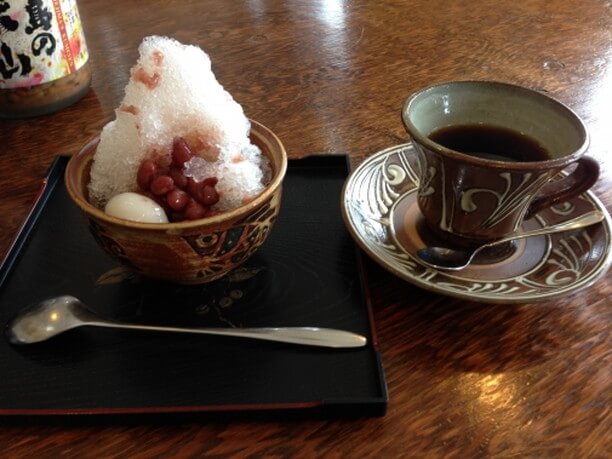 Beans and rice-flour dumplings are usually hid under the ice, but this time, I got them on the face for photography. It costed 280 yen for Ryukyu zenzai, and 350 yen for coffee. Rice-flour dumplings were so chewy and nice.
the ruins of Zakimijo-castle
Spot name(Ja)

座喜味城跡
Address

708-6, Zakimi, Yomitan-son, Nakagami-gun, Okinawa
Address(Ja)

沖縄県読谷村座喜味708−6
Price

free
Parking lot

free