"KAWAII" (Cute) Having Fun on Harajuku Takeshita Street!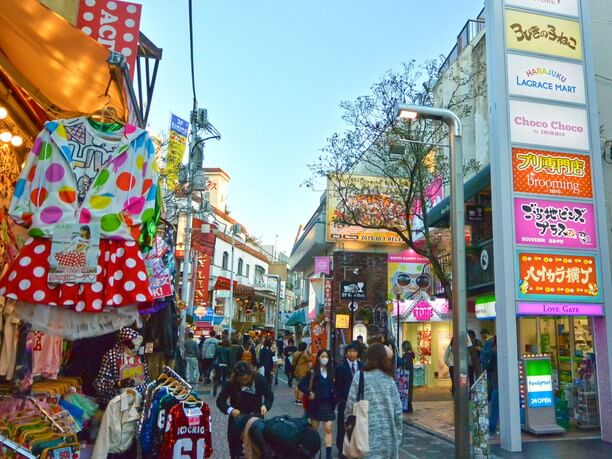 When you get off at the JR Harajuku Station and leave through the Takeshita exit, you will see Harajuku Takeshita Street(竹下通り) right in front of you. It is about a quarter of a mile in length.
Most shops are open late ( until 10 or 11). So, if you plan on spending a lot of time shopping and already have large bags with you, it is a good idea to deposit them in a coin locker. The lockers are located at the beginning of Harajuku Takeshita Street.
Even though the street does get crowded, when you are there you will appreciate the unique "KAWAII" fashion, eating out, and enjoying the colorful shops along the street.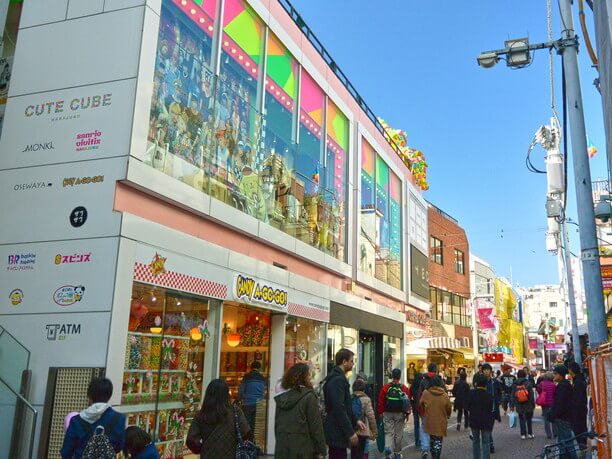 Walk the Harajuku Takeshita Street in your own "Kawaii" fashion.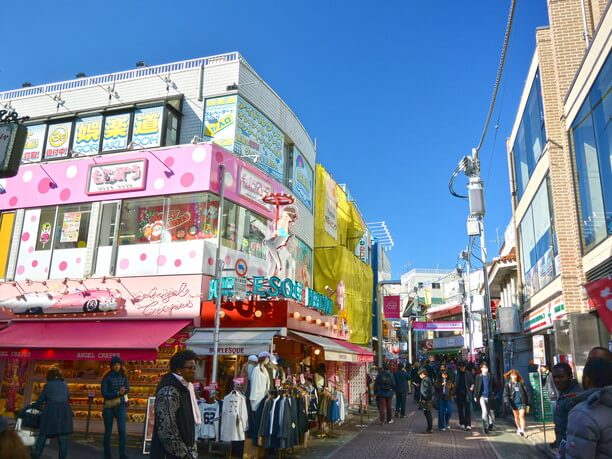 Even famous people come here to shop. Lady Gaga is known to come incognito to the vintage clothing store, Dog Harajuku Shop.
The fashion of Takeshita Street in Harajuku is unique. Young people walking down the street are also dressed in their own fashion. If you ask someone if you can take their photo they will most likely agree and strike a pose for you.
This spring "Harajuku alta" opened for business. It is open from 10:30am to 8:00pm. There are several shops inside where you can find the fashion items you are looking for.
Eating out is a Takeshita Street in Harajuku classic!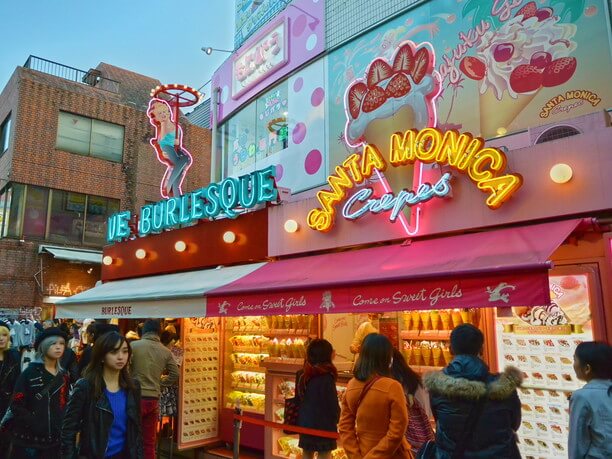 There are so many delicious foods that you can eat on the street. Things like Marion crepes, Calbee plus and Garrett popcorn and fried potato chips are great to enjoy and share with your friends while you walk down the street.
But if you get a little tired of walking, stopping at the brightly colored food court, JOL HARAJUKU is also recommended. It is a fun and surprisingly different food court then you may be used to.
Located in a back alley of Harajuku Takeshita Street, "the small diameter of Brahms"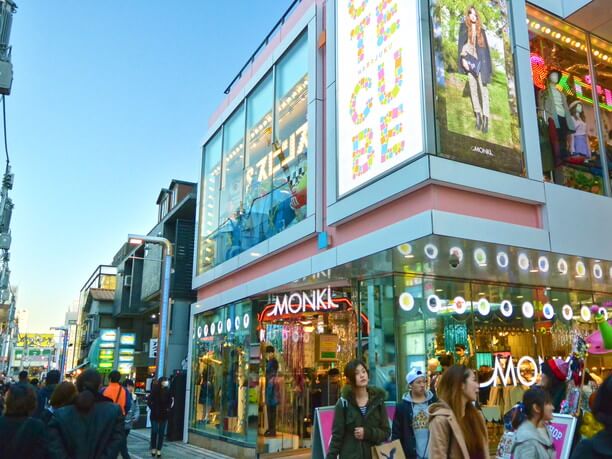 Across from the liveliness and pop culture of Harajuku Takeshita Street, there is a street called "the small diameter of the Brahms. " It can be said that it is the true opposite of Takeshita Street in Harajuku.
Located in this back alley are antique street lights and paving stones, western-style buildings and fountains. It is like you wandered into Europe. Though a bit off the beaten path, why not try to stretch the legs a little more and explore this street too when you visit Takeshita Street in Harajuku?
Harajuku Takeshita Street
Spot name(Ja)

原宿 竹下通り
Address

1 chome, Jingumae, Shibuya-ku, Tokyo
Address(Ja)

東京都渋谷区神宮前1丁目
Telephone

03-3403-2525 Harajuku Takeshita Street shopping Board office
Open

It depends on the store.
Close

It depends on the store.
Parking lot

None