Tokyo tourist destinations for women.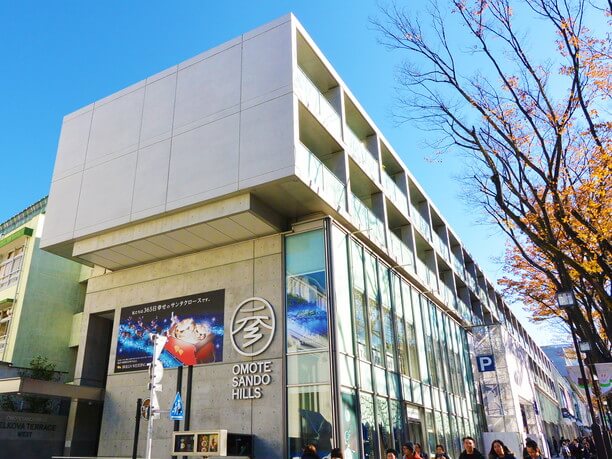 Let us introduce our women's travel sightseeing recommendations! They feature many tourists attractions for women, including places to view art, shopping and dining. Places to visit with like-minded people.

A trendy stop on our women's journey tour!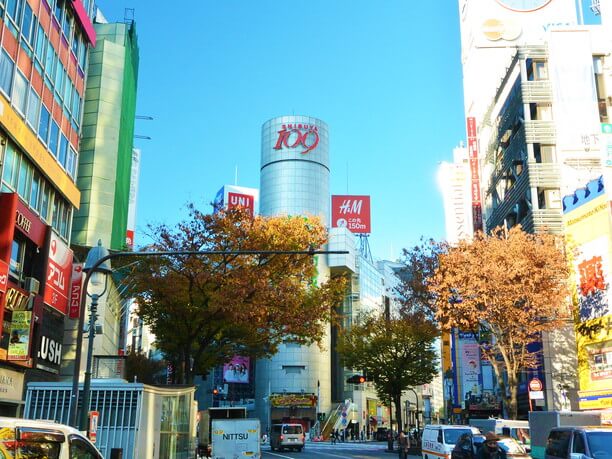 Their eight-story cylinder shape building is right across the intersection from Hachiko Exit of JR Shibuya Station. The building features 10-shops that are a must in the 20-something girl's shops to get their perfect model outfit. It is a place that a women's traveler will really enjoy, It's fashion trends from around the world are attracting people from all over Japan and shopping visitors from abroad. One of the main attraction of shopping at "SHIBUYA109" is the heartthrob fashions available at affordable prices. Their clothes can be mixed and matched to create many outfits. There is an excellent staff available to give you fashion advice that are very sensitive to what is "stylish" because "SHIBUYA109" shopping is at the cutting edge of fashion.

【Spot name】SHIBUYA109
【Address】2-29-1 Dogenzaka Shibuya-ku Tokyo
【Hours of operation】Shopping 10:00 a.m. 9:00 p.m.
         Food and beverage 10:00 a.m. to 10:00 p.m. (some store hours vary)
【Closed on Mondays】Year-round (except new year's day).
A sacred place for the woman traveler. This popular tourist attraction is "on fire" with the 'KAWAII' craze!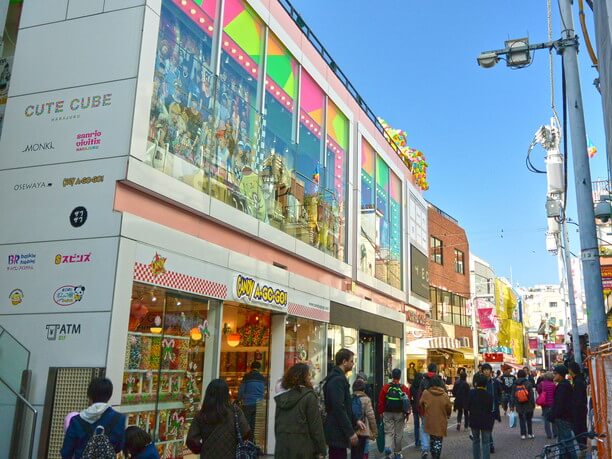 This street that is located in front of the JR Harajuku Station Takeshita exit is a women's journey required spot. It is considered a KAWAII fashion world. A place where you can enjoy eating out, and colorful shops. It is somewhere you will want to take photos of all the fashionable young people walking down the street wearing the newest "Kawaii" designs. While shopping you can also enjoy eating crepes, potato chips and popcorn and so much more! You'll enjoy all the different types of food you can share with your women friends. Along the street there are western fountains and antique-style street lamps. It will make you think you wandered into the streets of Europe.

【Spot name】Takeshita Street, Harajuku
【Address】1-chome Jingumae Shibuya-ku Tokyo
【Hours of operation】Store hours may vary.
【Closed on Mondays】Store hours may vary.
A recommended spots on the women's journey tour!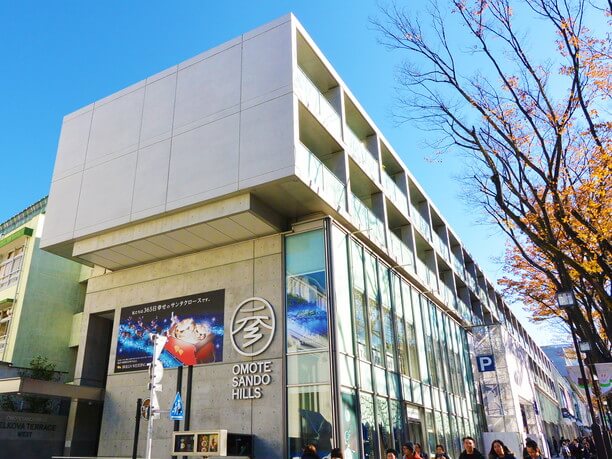 You will see Omote Sando Hills after about 7-minute walk down the tree lined street from JR Harajuku Station Omotesando exit. It is home to about 100 stores and has a huge atrium with a gentle slope leading to the shops. Omotesando Hills modern building blends well into the rest of the city. It is a popular sightseeing stop on women's journey, full of sweet shops and cafes that you may want to experience before beginning to shop. It also has numerous events highlighting art, beauty, and celebrations of new music and fashion releases.

【Spot name】Omotesando Hills
【Address】4-12-10 Jingumae Shibuya-ku Tokyo
【Hours of operation】Shopping
           11:00 a.m. to 9:00 p.m. (8:00 p.m. Sunday)
          Restaurant
           11:00 a.m. to 11:30 p.m. (10:30 p.m. Sunday)
          Cafe
           11:00 a.m. 10:30p.m. (9:30 p.m. Sunday)
           * Store hours may vary.
           * Subject to change depending on events.
【Closed】3rd Mondays
Experience Harajuku fashion at this female-friendly sightseeing location.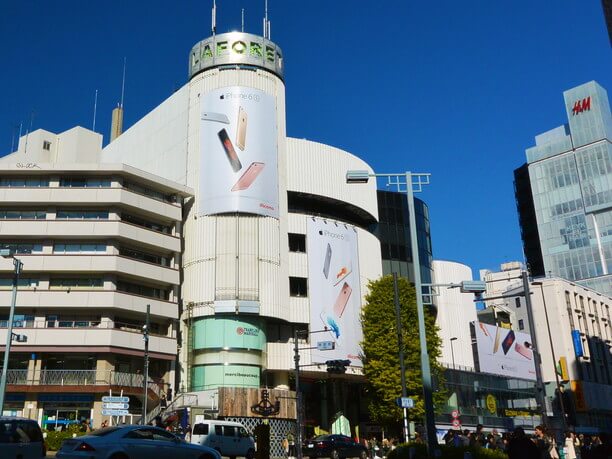 Laforet Museum, Harajuku is active in incorporating the latest brands and creative planning for the future. It provides an opportunity to be a half-step ahead of the latest fashion. It is a new and unique tourist attraction. Its urban section on the second floor, has organic ice cream and french fries specialty shops and other fast foods that have taken over the eating culture in Harajuku! While there you can also experience the photography of Lolita at "Maison de Giulietta." You can on a weekday, dress in Lolita fashion, have your hair and makeup done and be photographed (reservations are required). It creates a nice memory of your women's travel tour.

【Spot name】Laforet Museum, Harajuku
【Address】1-11-6 Jingumae Shibuya-ku Tokyo
【Hours of operation】11:00 a.m.to 9;00 p.m.
【Closed on Mondays】No regular holidays
This Showa Era retro amusement park is a classic women's tour attraction!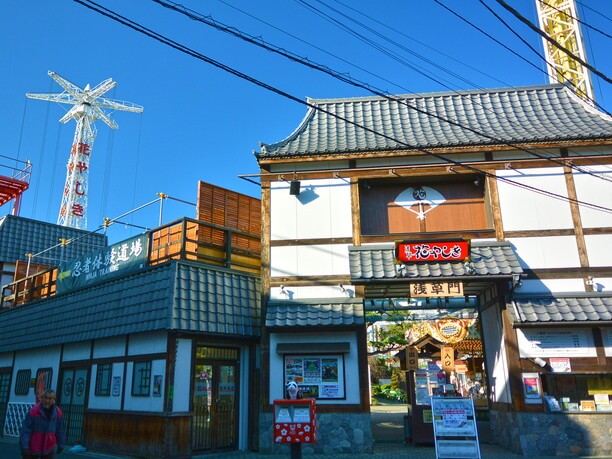 Asakusa Hanayashiki Amusement Park has many amusement attractions. The overall tone, character and music are sweet. The Showa era retro candy shop "Martina Shote"' is a popular spot. On the roof, the mysterious shrine for the God of a good match is becoming known as a power spot and the number of visitors is on the rise. It is one of the best spots on the women's journey. It is a good place to visit if you have someone in mind that you would like to be matched with.

【Spot name】Asakusa Hanayashiki Amusement Park
【Address】2-28-1 Asakusa Taito-ku Tokyo
【Hours of operation】10:00 a.m. to 6:00 p.m. (admission up to 5:30 p.m.)
          * Depending on season and weather conditions.
【Closed on Mondays】Maintenance closed date (please enquire)
The women's journey tour features this heavenly amusement park!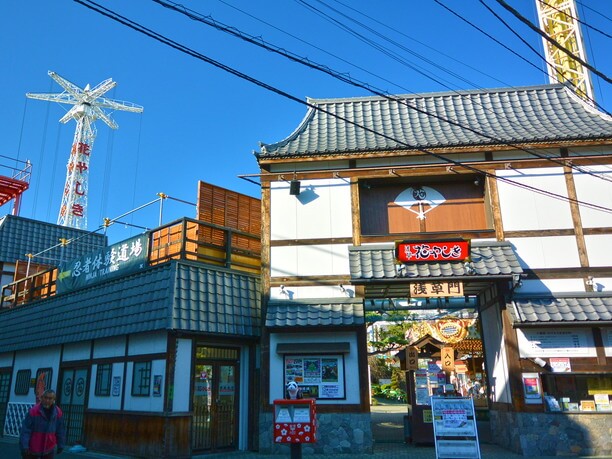 Tokyo Tower is just a 7-minute walk from the Kamiyacho station on the Tokyo Metro line. It boasts being one of the most popular tourist's spots in Tokyo. Of course, it is included on the women's journey tour. There is a 360-degree view from the observation deck with a 3D projection mapping and anime shows. The projector creates an image of outer space while mapping through the night sky and allows you to experience a world combining reality and dream, such as flying dolphins. The imagery is breathtaking! From the first floor basement to the rooftop there are many attractions including an aquarium, restaurants, gift shops, and gym.

【Spot name】Tokyo Tower
【Address】4-2-8 Shiba Kouen Minato-kuTokyo
【Hours of operation】9:00 a.m. to 11:00 p.m. (last admission 10:30 p.m.)
         To special Observatory is closed due to bad weather.
        * Last admission time is earlier due to congestion are special Observatory.
【Closed on Mondays】Open all year round.
This is a recommended destinations for adult women on the women's journey tour!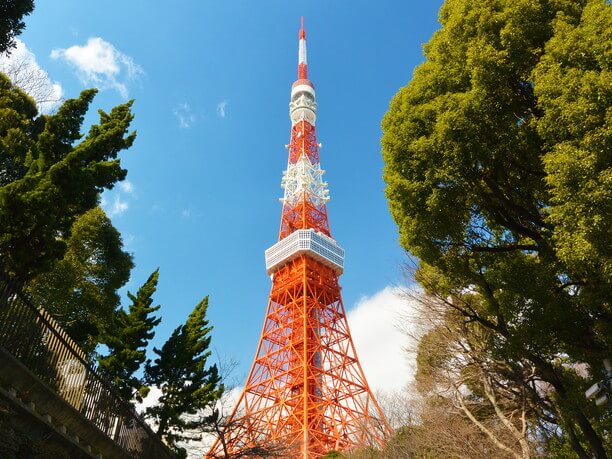 Roppongi Hills Observatory is located in the Mori Tower on the 52nd floor. The 360-degree views from the glass-fronted indoor observation room provides a spectacular view of the city. On the same floor, there is a bar and cafe that also has a panoramic view. This spot on the women's journey allows you to feel the awesome raw power of the open sky as you go up to the sky deck on the roof. There you can experience the beautiful night view Tokyo City skyline. On the fourth Friday of every month the observation deck is open for astronomy fans. You can view the starry sky and have a good chance to see and feel the power of Venus, Saturn, and some of the other planets with the telescopes that have been installed. They have special seasonal events, such as viewing the harvest moon. It is ideal for women.

【Spot name】Roppongi Hills observation platform
【Address】6-10-1 Roppongi Minato-ku Tokyo
【Hours of operation】10:00 a.m. to 11:00 p.m. (last admission is at 10:30p.m.)
【Closed on Mondays】Open all year round.
          Bad weather closed the case.
This long-established department store in Ginza is a must on the women's journey!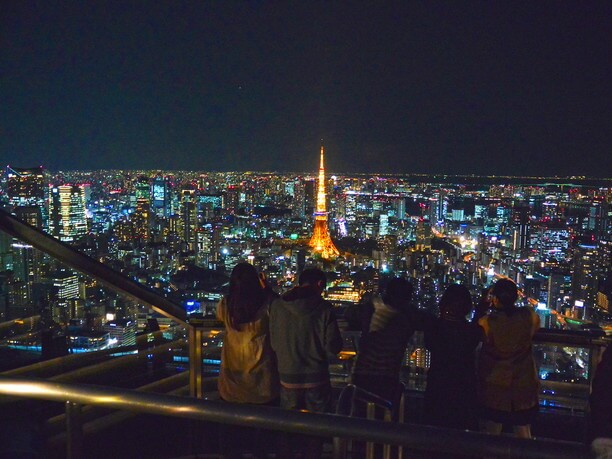 Matsuya department store was Founded in 1869. In 2015, the "Matsuya Ginza Museum" was added. The store provides the latest fashions as well as styles from the old days. The Matsuya Ginza museum is located on the 7th and 8th floors and has a wide variety of exhibitions. This department store has beautiful things to see and beautiful things to buy so it is a perfect stop on the women's journey. You can also enjoy eating and drinking on the roof, which has a relaxing atmosphere that offers a change from the busy shopping atmosphere of the rest of the store.

【Spot name】Matsuya Ginza
【Address】3-6-1 Ginza Chuo-ku Tokyo
【Hours of operation】Shopping
           10:00 a.m. to 8:00 p.m. (depending on date store)
          Restaurant
           11:00 a.m. to 10:00 p.m. (Last order at 9:30 p.m.)
【Closed on Mondays】No regular holidays