8 Tokyo travel destinations that are fun to visit even when traveling alone.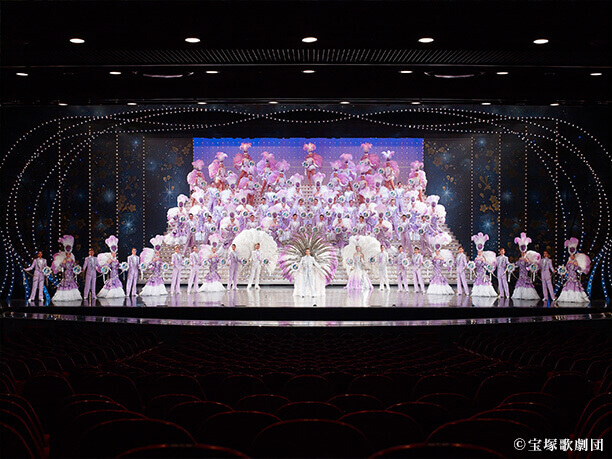 We have 8 Tokyo sightseeing recommendations that are fun to visit even when traveling alone!

This famous Tokyo sightseeing spot is fun to visit!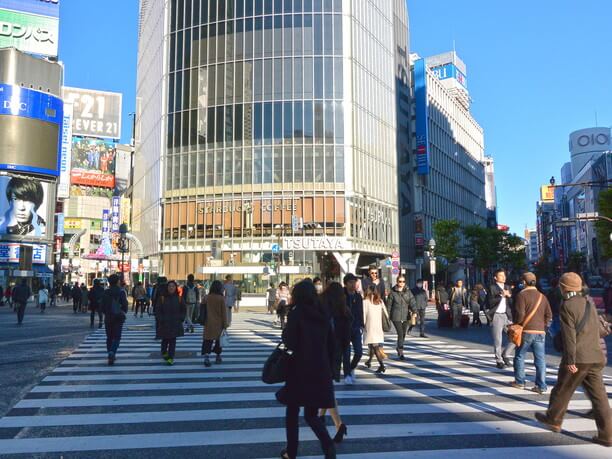 Tokyo's Shibuya scramble crossing has appeared in numerous foreign films and has become one of the places that symbolize Tokyo. It surprises many people (especially foreign tourists) that with the rapid pace of traffic and large number of pedestrians that there are not more accidents. Starbucks coffee on the second floor of the QFRONT building provides an excellent spot for taking photographs of the intersection. The Excel Hotel Tokyo, and the Tokyo department store in the Shibuya Station area are also popular spots to visit.

【Spot name】Shibuya scramble crossing
【Address】Dogenzaka Shibuya-ku Tokyo
Many people enjoy their museum tour!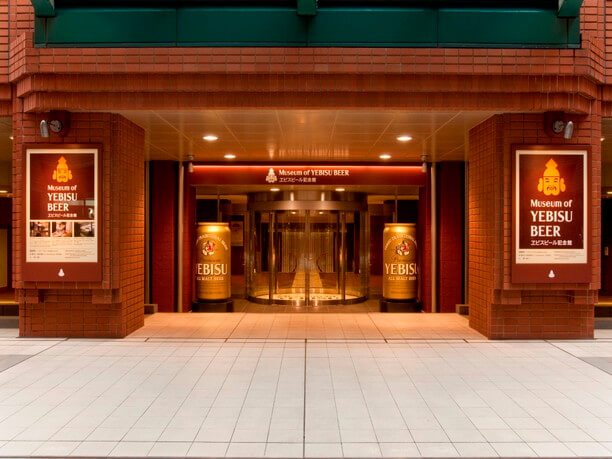 The Yebisu Beer Museum is located in the Yebisu Garden Place. You can enjoy visiting the beer making facility on the "Yebisu tour" for 500 yen. The tour includes tasting 2 beers in the communication stage. It is very popular, so advance booking is better. You can also enjoy a relaxed time in the "tasting salon." It costs 400 Yen per beer tasting. The museum shop sells limited edition souvenirs and Yebisu talisman items that you can put on your handbag, backpack or drawstring bags.

【Spot name】Beer museum Yebisu
【Address】Yebisu Garden 4-20-1 Ebisu Shibuya-ku Tokyo
【Hours of operation】11:00 a.m.to 7:00 p.m. (admission up to 6:30 p.m.)
【Closed on Mondays】Every Monday (if the holiday the next day), year-end and new year holidays, special holidays
You can feel the heart of beautiful Japan here even when traveling alone.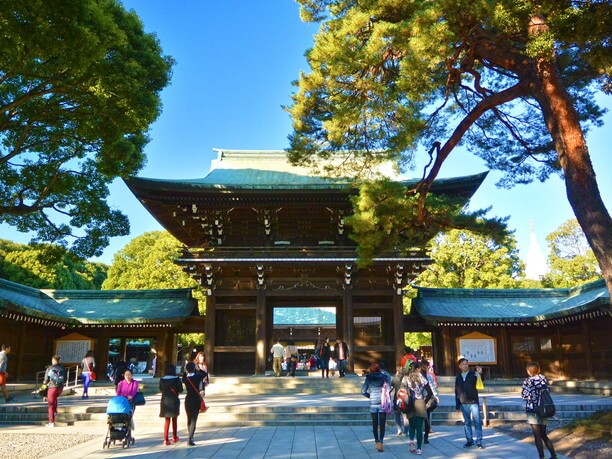 A typically recommended tourist spot is the Meiji Shrine (明治神宮) in Tokyo. You enter in through a 36-foot high gate. Many worshippers from around Japan visit this popular spot. The Meiji Jingu Shrine is dedicated to health, good luck, finding the right mate, and job fulfillment. They sell a heart-shaped charm that is easy to carry. Be sure and visit the Kiyomasa water wells that have become a famous as a power spot. Its pure water, seems to cleanse away bad feelings. You can enjoy the traditional culture of Japan through observing Noh, kyogen, and Mikomii in the Spring Festival.

【Spot name】Meiji Jingu Shrine
【Address】1-1 Yoyogi Kamizono-Cho Shibuya-ku Tokyo
【Hours of operation】Opening: may vary.
          * You can visit all night 12/31.
【Closed on Mondays】Open every day
The Kaminarimon Gate has become a symbol of Asakusa!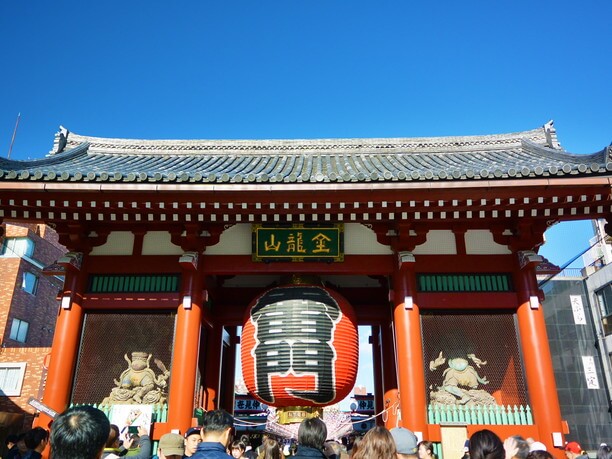 Take exit number 1 from the Asakusa Station and immediately you will see Japan's distinctive red lantern and the Fujin & Raijin statue's eyes. Many that pass through the crowded Kamari-Mon gate don't take the time to notice, but if you look at the bottom of the lantern you will see the Dragon that is revered as the bringer of the rains. Also behind the Kamarion Gates they have Tenryu statue and Kinryu statues enshrined. The Kaminari-Mon gate at night is recommended a spot for individual tourists. Once you pass through the Asakusa Nakamise market will be visible. It is a fun and attractive atmosphere at night!

【Spot name】Kaminari-Mon gate
【Address】2-3-1 Asakusa Taito-ku Tokyo
A recommended masterpiece fantasy world awaits you at this theater!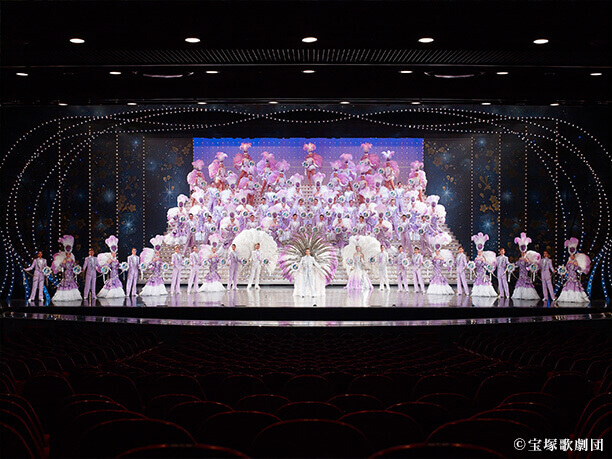 If it is your first time to watch the Takarazuka Revue we recommend that you see both one of their dramatic plays and their musical performances. Their musical shows revolve around singing, dancing and glittering costumes. Their fast-paced scenery changes are also something special. The best seating is on the 1st floor. You can even dance in the aisles. With an aisle seat you can have an up-close encounter with one of the Takarazuka performers. Another special feature of the Takarazuka Revue is the "intermission dessert". At intermission specialty sweets are sold. Different types of sweets are available depending on the performance. The sweets are named in connection to the characters in the performance

【Spot name】Tokyo Takarazuka theater
【Address】1-1-3 Yuraku-Cho Chiyoda-ku Tokyo (Tokyo Takarazuka building)
【Hours of operation】10:00 a.m. to 6:00 p.m.
【Closed on Mondays】Monday
This café has many attractions you are sure to enjoy!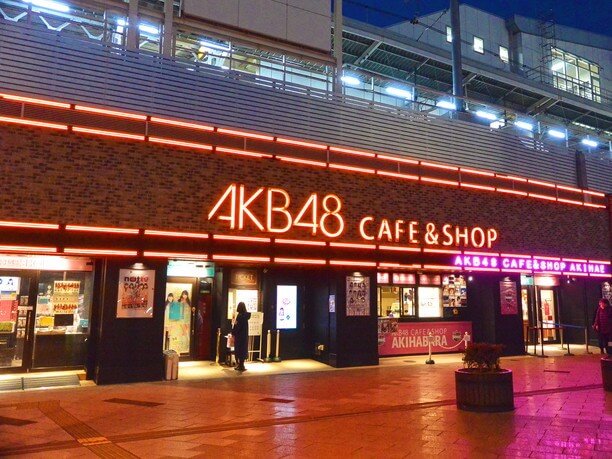 This shop and cafe have become a top tourist attraction of the Akihabara's theater area. It is divided into 5 areas: a theater, café, souvenir shop, private dining room (2 hours 10500 Yen tax included), and area for to go orders. The Café is decorated with AKB48 cartoons, and photographs, and a video monitor area all in a bright atmosphere. On the other hand, the theater area is characterized by the 136-inch large screen. It is a good place to go If you want to seriously enjoy the cinema. This place is loaded with people and things to do and see, so it is a good place to visit even if you are alone. The shop area has a lot of exclusive merchandise, so it is a great place to buy souvenirs!

【Spot name】AKB48 Cafe
【Address】1-1 Kanda Hanaoka-cho Chiyoda-ku Tokyo
【Hours of operation】
Mon, Tue, Wed, Thu
 11:00 a.m. to 10:00 p.m. (Last order at 9:00 p.m.)
Fri & day before holiday
 11:00 a.m. to 11:00 p.m. (Last order at.10:00 p.m.)
Saturday
 10:00 a.m. to 11:00 p.m.(Last order at 10:00 p.m.)
On Sundays and public holidays
 10:00 a.m. to 10:00 p.m. (Last order at 9:00 p.m.)
【Closed on Mondays】Open all year round.
          * Holidays available.
A great place to travel alone is the Tokyo Tower!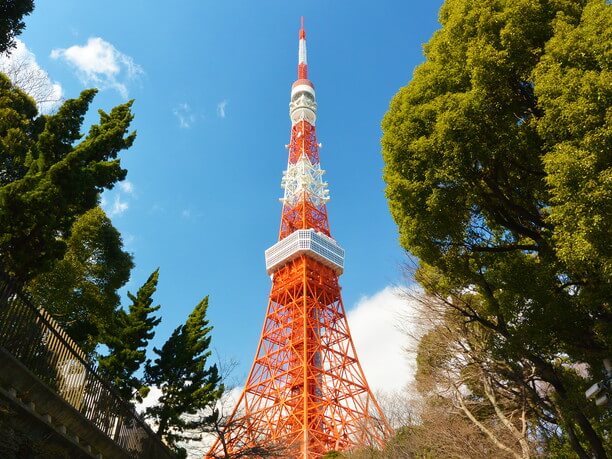 Tokyo Tower is only a 7-minute walk from Kamiyacho station. This popular tourist spot in Tokyo has been attracting a lot of attention. Extending from the basement, first floor to the roof its attractions like the aquariums, eateries and gift shops draw visitors from all over Japan and overseas. On the 4th and 5th floors you can experience Luffy's endless adventure" and "Zoro. If you get tired you can rest "Sanji's" Restaurant" or "Mugiwara Cafe". All guests can pamper themselves in the world of "one piece." On the second floor of the Tower there is a "360-degree 3D projection mapping show", where you can enjoy special shows of outer space and exceptional night views from the Observatory.

【Spot name】Tokyo Tower
【Address】4-2-8 Shibaura-kouen Minato-ku Tokyo
【Hours of operation】9:00 a.m.to 11:00 p.m. (last admission at 10:30 p.m.)
To special Observatory is closed due to bad weather.
* Last admission time is earlier due to congestion are special Observatory.
【Closed on Mondays】Open all year round.
Experience the history and culture of the Edo period and Modern Tokyo!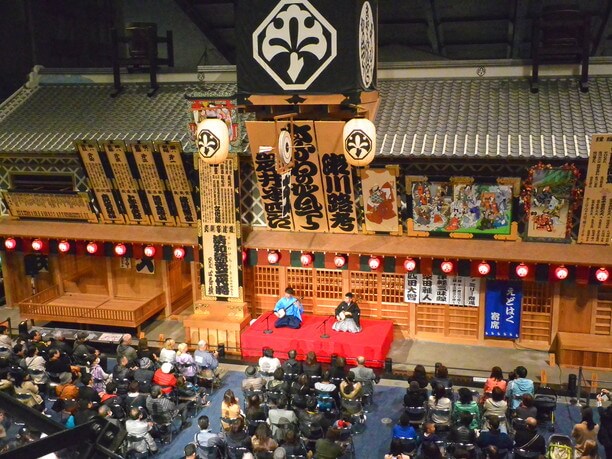 "Tokyo Metropolitan Edo-Tokyo Museum" also known as the "Edo Expo" is open as a Museum of the history and culture of the Edo period and modern Tokyo. It offers a unique look at the past and gives plenty to think about for the future. The museum offers a number of scale models and mockups of Edo and Tokyo that was restored based on historic research. It is a great place to learn about the past while enjoying this popular Tokyo sightseeing spot. On the 7th floor is the Japanese restaurant "Sakura House." The menu is arranged in the contemporary Edo recipe style of meal and sweet. The museum shop offers Japanese-style items, such as Japanese washcloths and many other popular Japanese souvenirs.

【Spot name】Tokyo Metropolitan Edo-Tokyo Museum
【Address】1-4-1 Yokoami Sumida-ku Tokyo
【Hours of operation】9:30 a.m. to 5:30 p.m. (Saturday 9:30 a.m. to 7:30 p.m.)
【Closed on Mondays】Every day of the week (Monday is the day for