The times may change But Takarazuka is always pure and beautiful!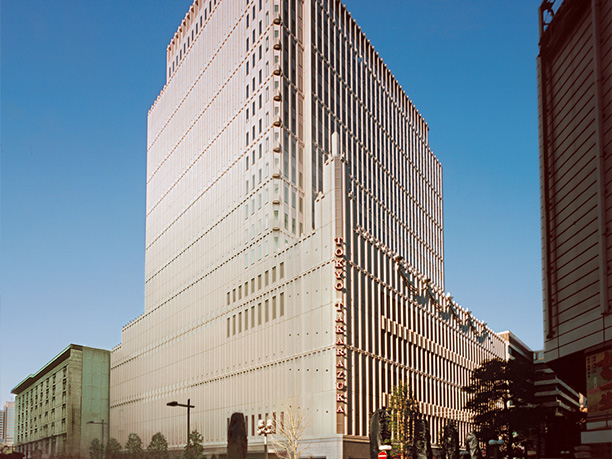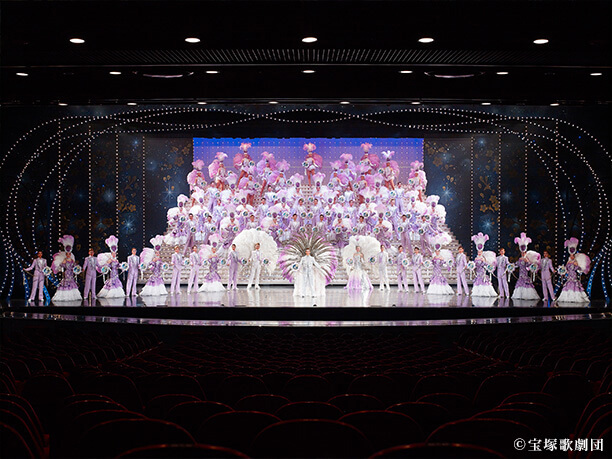 Takarazuka (宝塚歌劇) has two theaters, the Takarazuka Grand Theater and the Tokyo Takarazuka theater. They perform five different versions of their show (Hana-gumi Tsuki-gumi, Yuki-gumi, Hoshi-gumi, and Sora-gumi). They do performances in their theaters and on tour across the country. Tokyo Takarazuka theater was renovated and reopened in 2001, and now like the newer Takarazuka Grand Theater has an impressive sound system, red carpet in the lobby and gorgeous chandeliers. Both theaters are also decorated with photos of past shows.

Enjoy their Song and dance and theatrical musical performances!
The group basically performs two types of shows, song and dance performances and theatrical musicals. If it is your first time to see these amazing performers we recommend seeing them perform both types of shows. Both shows revolve around singing and dancing, glittering costumes and fast-paced scene changes. The shows feature duet numbers by their top performers and a "line dance where the performers get to show off their perfect legs.
You can touch the stars!
Tokyo Takarazuka theater seats range from SS-seats to B seats with a total of 2069 seats. The seats are staggered to make it easier to see the stage. The S seats on the Main floor sell for 8800 yen. Of course we recommend the 1st-floor seats where you can dance in the aisles and are up close to all the action. On the other hand, from the second-floor seats you can look across the entire stage and don't have to worry about anyone blocking your view.
Enjoy the "intermission dessert!"
One of the ways to enjoy the Takarazuka Revue is the "intermission dessert." At intermission a variety of tasty treats are sold. Not only are they cute and tasty sweets but each item is named with a special name from the current show. It is fun to figure out how the sweets' name relates to the show!
TokyoTakarazuka Theater
Spot name(Ja)

東京宝塚劇場
Address

1-1-3 yuraku-Cho Chiyoda-ku Tokyo (Tokyo Takarazuka building)
Address(Ja)

東京都千代田区有楽町1-1-3(東京宝塚ビル内)
Price

S: 8800 yen A-seats 5500 Yen B seat ¥ 3500
Open

10:00a.m. to 6:00p.m.
Close

Monday
Parking lot

Without
Note

HP : http://kageki.hankyu.co.jp/theater/tokyo/index.html
HP : http://kageki.Hankyu.co.jp/
In the case of public transportation using
・It is a 5minute walk to the theaer from the JR Yurakucho station (Hibiya exit),
・he Tokyo Metro Hibiya line Hibiya station (exit A5),
・the Tokyo Metro Chiyoda line Hibiya station (exit A13),
・the Tokyo Metro Yurakucho line Yurakucho station, and the Toei Subway Mita line Hibiya station