Omotesando Hills, dispersing cutting-edge information.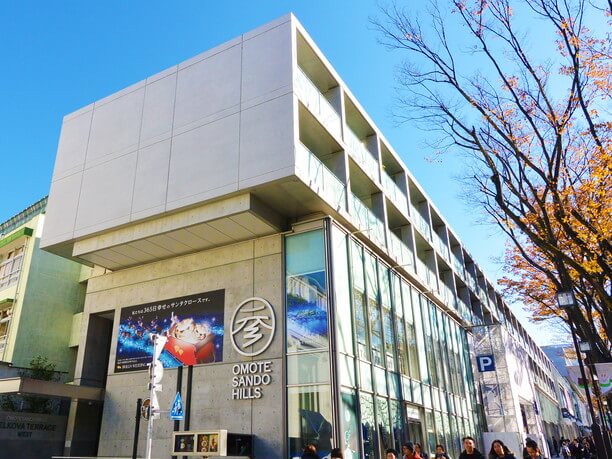 If you walk from JR Harajuku Station, Omotesando Hills exit down Zelkova tree-lined street in about 7 minutes you will see Omotesando Hills.
The building is the same height as the roadside trees, yet inside there are around 100 stores with a 4 level basement parking area (capacity: 182 cars.)
A huge atrium inside creates a pleasant entrance path to the many shops.
Omotesando Hills, though a modern technical building blends in well with the city, offering a very attractive view.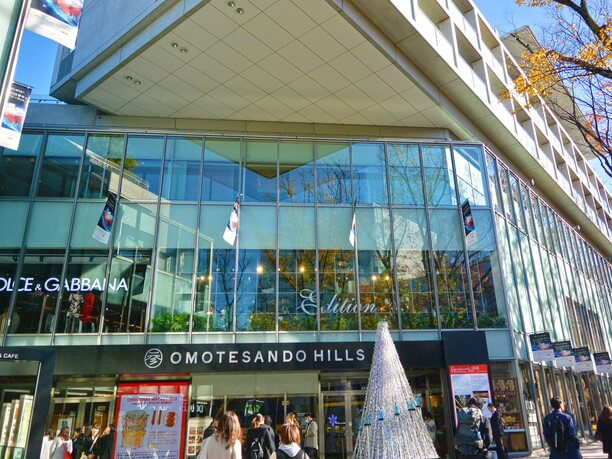 Featured shops!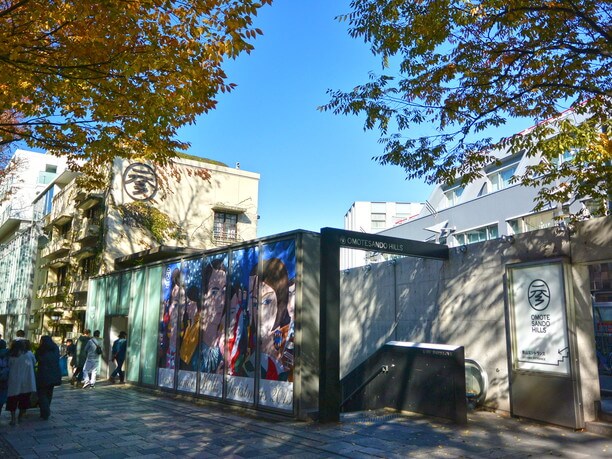 Harajuku, omote-Sando are well known popular areas. Omotesando Hills is an especially popular place that people always want to visit. It is a very "now" trending place.
For example, when talking about sweets, there is "kukruza popcorn from Seattle and the popular chocolatier "Del Rey" from Belgium. There is also the famous "Toraya café.
There are many excellent tastes that you can enjoy experiencing!
Giant Duffy appears at Omotesando Hills!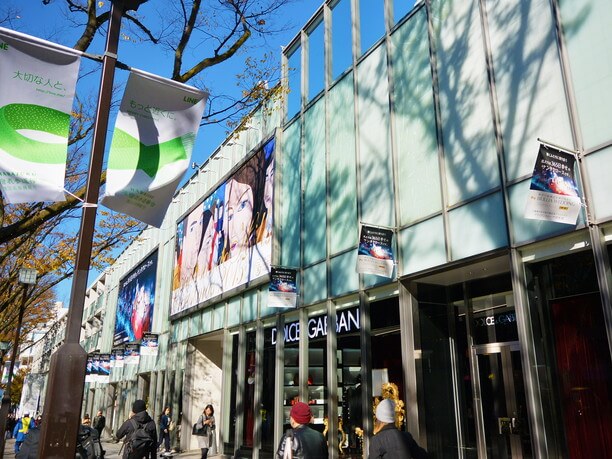 There are many events offered at Omotesando Hills. There is art, beauty, and celebration of new releases.
In July of 2015, to commemorate the 10th anniversary of the popular Tokyo DisneySea character "Duffy," they had a special exhibition "Journey with Duffy, Your Friend Forever." The exhibition had a 12-foot-high huge Duffy doll sitting in the Atrium staircase with a smile. It made a lot of children and parents happy on their visit to Omotesando Hills.
Omotesando Hills is ideal for a date!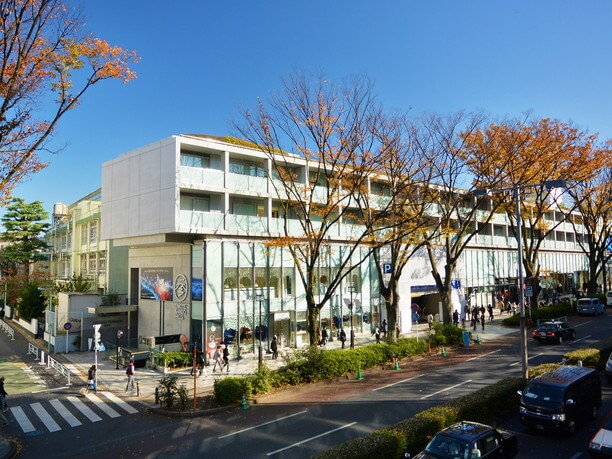 Choosing to go on a date to the Omotesando area is a really good idea. With all the trendy shops to see on the beautiful tree-lined streets, it is a wonderful walk any time of year.
In January each year, the addition of blue LED lights makes the path along the illuminated trees a very romantic place to walk. Then, of course, there is dinner for 2 at Omotesando Hills. (Restaurant hours on weekdays are 11: 00am-11:30pm, Sunday until 10:30)
Omotesando Hills
Spot name(Ja)

表参道ヒルズ
Address

4-12-10 Jingumae, Shibuya-ku, Tokyo
Address(Ja)

東京都渋谷区神宮前4-12-10
Telephone

03-3497-0310
Open

Shopping 11:00 to 9:00 (Sundays only til 8:00)
Restaurant Cafe 11:00am to 11:30pm
※ depends on the store.
※ There is a case to be changed by the events held.
Close

Irregula
Parking lot

Yes 700 yen (60 minutes) ※ thereafter 350 yen for every 30 minutes.
Note