Tokyo has public baths open 22 hours a day! They are a great place to relax both physically and mentally!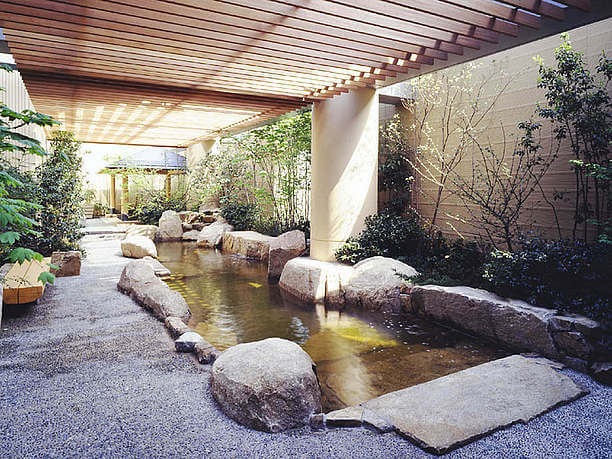 If you arrived in Tokyo early in the morning where can you go to pass the time? Or if you get delayed because of traffic where can you stay for the night. Are you looking for a 22-hour public bath that is "cheap and safe.
You can find the answer at one of the Tokyo public baths.

With its variety of the baths and excellent entertainment element. Overnight sales at the bath houses of Tokyo are booming.

You can soak in hot water slowly until your sore body or tired heart, get back to good health.

There are so many types of "Ofuro"(baths) to enjoy!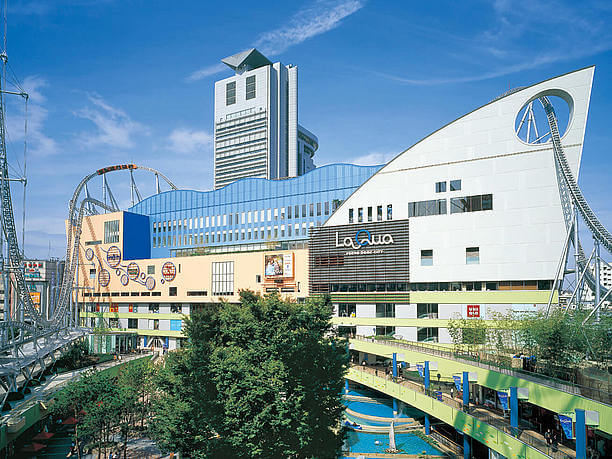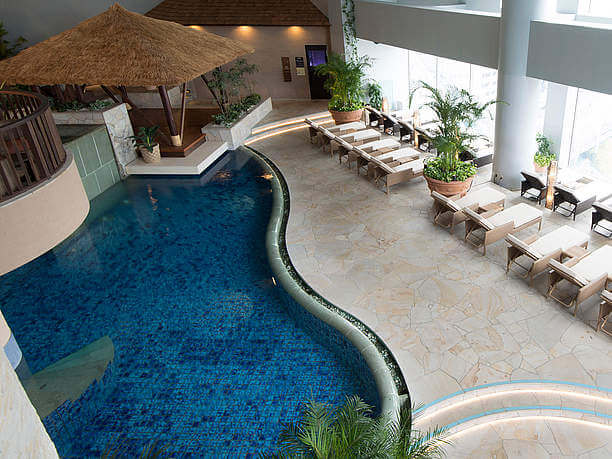 Spa LaQua is located In the middle of the city under Tokyo Dome.

Plenty of natural hot springs are gushing from underground at the Tokyo Dome.

After warming the body in the sauna, you can relax to your heart's content in the lounge or on the deck.

They also have an esthetician offering beauty treatments and a very healthy menu of food. A perfect treat to relax both mind and body!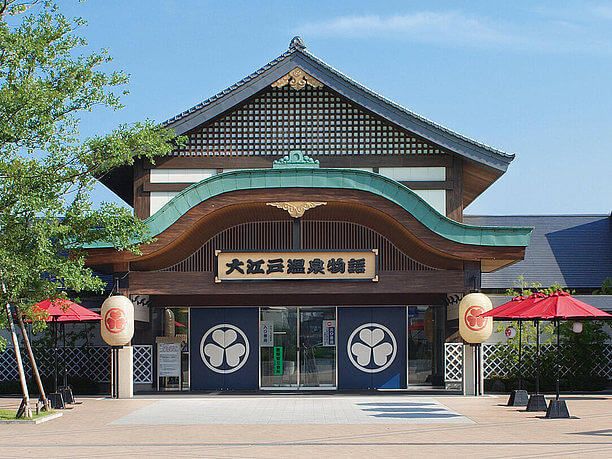 Odaiba is not just a place for shopping! It also has some excellent hot springs!

If you get off at the Telecom Center Station, it is a 2-minute walk to Oedo Onsen Monogatari. It has an inspiring appearance that will definitely catch your eye.

When you walk in it, you will receive a wristband that lets you choose the yukata (kimono) of your choice. It is open from 11 am until 9 o'clock, the next morning.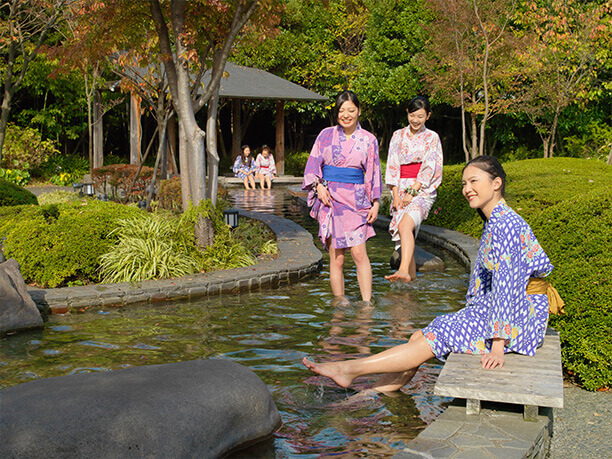 Once you like change of clothes into your fun yukata and enter the hot spring it is like you entered an old Edo town. Returning you to a childlike state of mind.

For an additional charge, you can have a healing experience with fish therapy. Of course the baths are amazing.

In addition to public baths and open-air bath, there is rock salt bath (for an additional charge) that I highly recommend.

After a hot spring, you can go to Telecom Center Building, which is also the station name. On the top floor, there is a viewing platform overlooking the entire area.
Bathing rise is bottled milk!? More feel free to "Hitoppuro"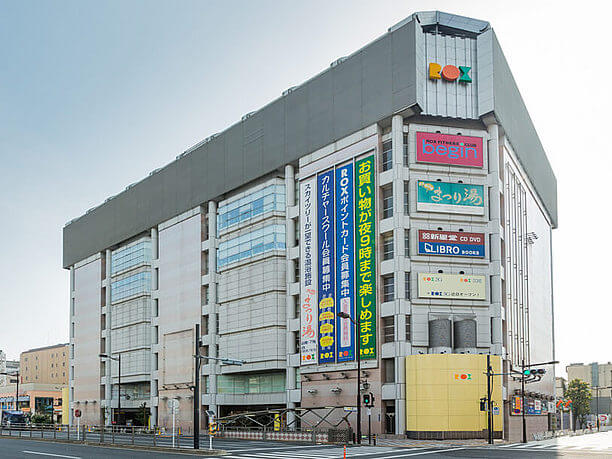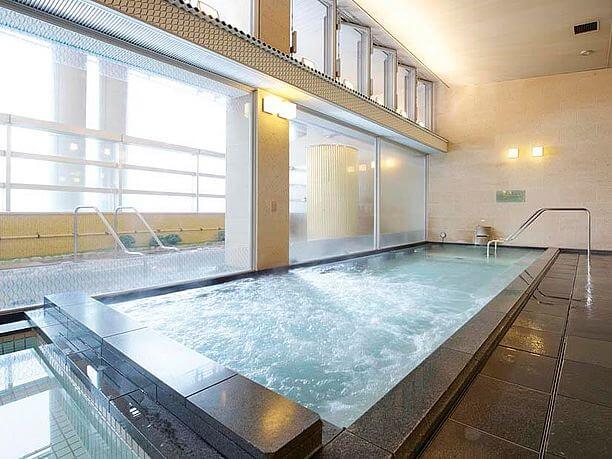 In addition, super public bath is also in reach of the public bath facility various Sensoji Temple "Asakusa ROX Festival hot water" is equipped with 11 kinds of bath and three types of sauna. While to enter the open-air bath you can view the Tokyo Sky Tree. "SPA & HOTEL sum – Nagomi -" is Kamata Station immediately. Preeminent access from Haneda Airport. Hot water in the region is characterized by the black of the color. Luxurious spa of sink source hanging.
Health Land event lots
"Yu banquet land Koiwa" In bingo game competitions and song show, vaudeville, dance, concerts, you can enjoy events held every day as well as the bath. "Tokyo health land lead of hot water" is now in the unusual and pulse (electricity) bath, is popular health classroom of the original planning. "Kanda Akuahausu Edo Yuu" the business district and within easy reach to Akihabara, very popular in the event participants and businessmen. And large tub invites healing in the scent of cypress, public bath using effectively radium are to care the inside and the outside of the body is characterized.

【Spot】Kanda Akuahausu Edo Yuu
【Office】2-9-9 Kandaawajichō, Chiyoda-ku, Tokyo
【Opening hours】11: 00- the next 8:00
【Closed】round-related

URL: http://www.edoyu.com/kanda/index.html

Also bath tour of Tokyo unique!
Any of the public bath facilities, many of the bath to elaborate What is common. Also, you should enjoy only a few of the public bath. Tokyo tourism beginning and conclusion, a sweat or body and mind do not refresh.
Smart tip
Bunkyo Civic Center in a 2-minute walk from the LaQua. The 25th floor of the Tokyo Sky Tree and Shinjuku skyscrapers from the free observation room, overlooks to Mount Fuji. It is recommended to the public bath the way home.
In Odaiba with Oedo Onsen Monogatari than o'clock every Saturday 19 of December, "Odaiba Rainbow fireworks" is held. Looking at the Rainbow Bridge direction, you can see the beautiful fireworks blooming in the night sky.
In this time that was introduced bathhouse facility, packed with great offers and plans. Even in steep visitors, First of all do not forget the pre-checks on whether there is a coupon that you can use the web site!
What's interesting
Keep an eye and have small children, you do not put in the bath slowly! Is such people recommend the room rental time of Oedo Onsen Monogatari. My home even when a child is small, was using. You can also soak in hot water with confidence mom.
Tokyo Dome natural hot spring Spa LaQua (LaQua)
Spot name(Ja)

東京ドーム天然温泉 Spa LaQua(スパ ラクーア)
Address

LaQua building (front 6F), 1-1-1 Kasuga, Bunkyo-ku, Tokyo
Address(Ja)

東京都文京区春日1-1-1 ラクーアビル(フロント6F)
Telephone

03-3817-4173
Price

Admission 18 years of age or older (bath tax including 150 yen) 18-year-old less than 1,836 yen elementary school more than 2,634yen ※ holiday premium system (Saturday, Sunday, holiday, specific day) 324 yen
Open

11 pm to next morning 9:00
Close

There are a number of times of closed day in the year. Please check the web site.
HP : Http://Www.Laqua.Jp/spa
Note

Access Tokyo Metro Marunouchi Line, Namboku "Korakuen Station" 1, 2, Exit Toei Mita, Oedo Line "Kasuga Station" A1 exit JR Line, Toei Mita Line "Suidobashi station" A2, A3 ~ 5 exit
Tokyo Odaiba Oedo Onsen Monogatari
Spot name(Ja)

東京お台場 大江戸温泉物語
Address

2-6-3 Ome, Koto-ku, Tokyo
Address(Ja)

東京都江東区青梅2-6-3
Telephone

03-5500-1126 (reception hours 9: 00 ~ 19: 00)
Price

Adult (junior high school students or more) during the day fee on weekdays: 2,480 yen
Saturdays, Sundays and public holidays: 2,680 yen for adults (more than junior high school students) night game fee (in the case of admission after 18:00)
Weekdays: 1,980 yen Saturdays, Sundays and public holidays: 2,180 yen
※ Children (4 years old - elementary school) uniform: 1,000 yen ※ 4-year-old less than equal: Free
Open

11 pm to next morning last admission time 7 am 9:00 (full replacement system)
Close

Once a month, for facility maintenance, please contact us for maintenance date of the shortening and night Closed
※ 2016 years of business hours.
HP : http://www.ooedoonsen.jp/daiba/index.html
Note

New Transit Yurikamome "Telecom Center Station," a 2-minute walk Tokyo Waterfront Area Rapid Transit Rinkai Line "Tokyo Teleport Station" getting off → Free shuttle bus about 7 minutes