At the Mitsuo Aida Museum, Aida's words echo in your mind and warm your heart as you bathe in the afterglow.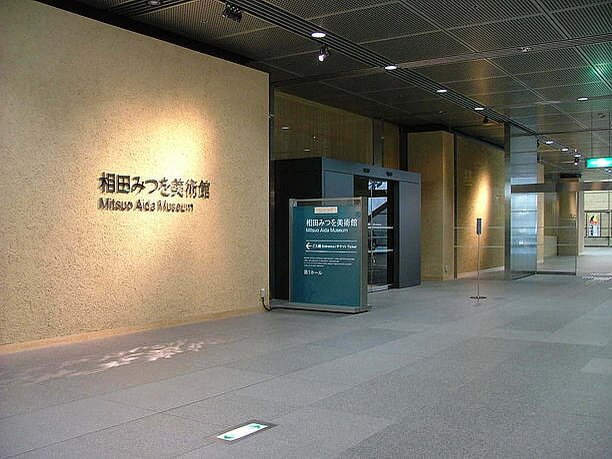 Mitsuo Aida Museum (相田みつを) is 5-minute walk from the South exit of JR Tokyo "Marunouchi" station. It is located in the Tokyo International Forum on the first floor of the basement.
The museum is about 2100 square feet in size and has approximately 100 works displayed at all times.
It features a reproduction of Aida's original studio, a cafe, and a museum souvenir shop.
The concept of the museum is to spend around 2 hours there. After spending I hour viewing all of Aida's work you should spend another hour in the afterglow of the work in their nice relaxation space.
Admission fee is 800 yen for adults (discount tickets available on their website).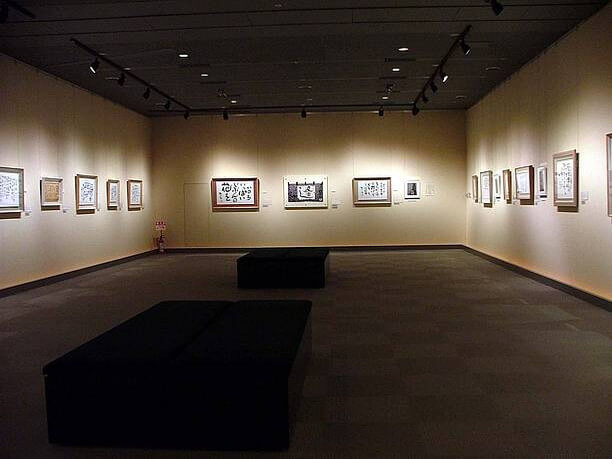 The museum offers a spacious cozy café near Tokyo station!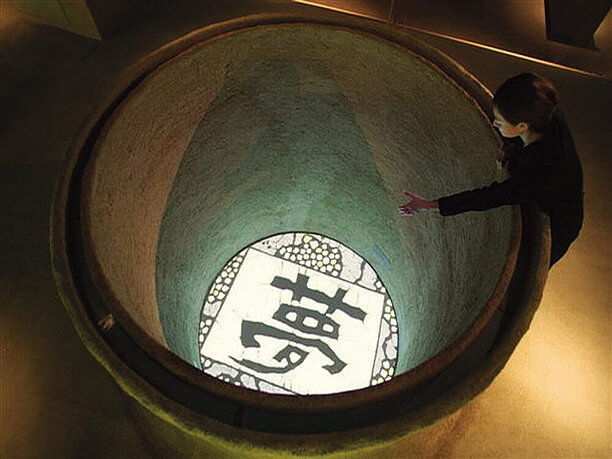 Aida was known as a calligrapher and poet. One of his most famous works is the "Ningendamono" (にんげんだもの) which has been a best-seller for years.
Mr. Aida's eldest son became the director of the museum and has created a very inviting space.
Worth noting is the spacious wood-scented café. It is a relaxing space designed to allow you a place to be immersed in the afterglow after viewing the works of Aida.
As a show of Aida's kindness, the coffee is only 200 yen. This makes this café a great place to get cheap coffee close to the Tokyo station.
There is also Hato bus tours Available!
You can visit the Mitsuo Aida Museum on a Hato bus tour.
The tour starts at the Shinjuku station then goes to Megurogajoen, then proceeds on to the Aida Museum. The price is 8,980 yen for adults and 4,990 yen for children.
This tour may not provide you enough time to fully explore the museum. Fortunately, the museum is conveniently located near the Tokyo Station so you can also get there by train and spend all the time you want at the museum.
Aida's words are still spreading!
24 years after his death, Aida's words are still spreading.
The museum plans on continuing its work of delivering Aida's inspirational words in many different ways. For example, the museum organizes local exhibitions throughout Japan. His poems and words are performed in open concerts and are the subject of many talk shows. There is even a collaboration book with Sanrio Hello Kitty publishin
Mitsuo Aida Museum
Spot name(Ja)

相田みつを美術館
Address

Tokyo International Forum B1F 3-5-1 Marunouchi Chiyoda-ku Tokyo
Address(Ja)

東京都千代田区丸の内3−5−1 東京国際フォーラム地下1階
Telephone

03-6212-3200
Price

General admission and university students, 800 yen
Middle and high school students, 500 yen
Elementary school students, 200 yen (preschoolers are free)
70-year-old or older, 500 yen
* Free for people with disabilities
* Admission to the museum souvenir shop is free.
Open

10:00a.m. to 5:30p.m. (admission up to 5:00p.m.)
Close

Mondays, national holidays
Parking lot

yes
200 yen (30 minutes)
* International Forum parking 7:00-up to 23:30.