The Yasukuni Shrine is dedicated to"building a peaceful nation."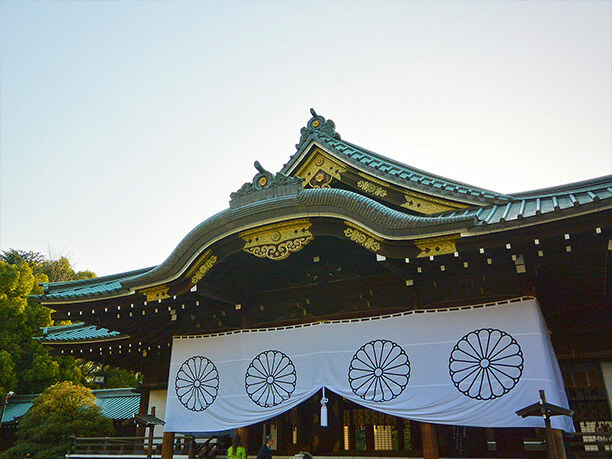 From the Tokyo Metro line Kudan Shita station it is a 5-minute walk to Yasukuni Shrine (靖国神社). It is a relatively new shrine that was founded in 1869. The shrine is dedicated to those who gave their lives in war for the nation of Japan. The shrine calls for Japan to build a nation of peace and brotherhood. The area around the shrine has more than 500 cherry trees. These cherry trees have become a major attraction in Tokyo. There is also a district meteorological observatory station here. Every year there are various festivals held here that attract many local visitors and tourists.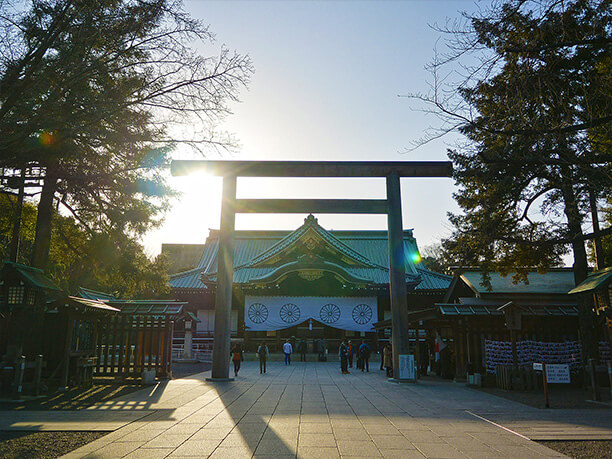 There are several festivals held at the Yasukuni Shrine!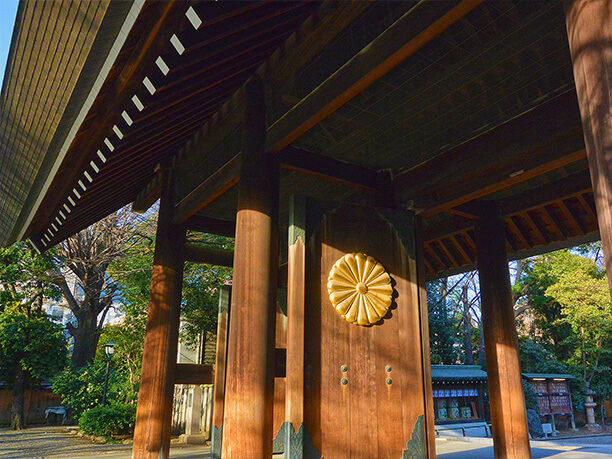 There are various festivals held throughout the year at theYasukuni Shrine. In the summer the "Mitama-festivaL" is held. In the springtime from 4/21 to 4/23, and in the fall from 10/17 to 10/20 the 'Reitai Sai" festival is held. It is held for a tribute to the emperor and to offer wishes for peace. The votive art and flower exhibitions are displayed to the delight of the tourists. In the summertime (7/13 to 7/16), there are more 30000 lanterns ritually hung in remembrance of those who loss their life in war.
Remembrance of war in order to find peace!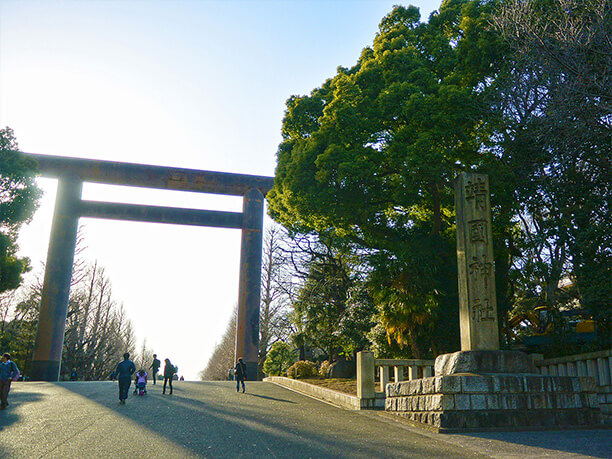 Yūshūkan has 22 exhibition rooms and two video halls. They show films on the "Testaments of remembrance" for war casualties. There are war relics and history descriptive panels on display. There is also a big room with numerous weapons and old battlefield collectibles. They even have a real "zero fighter" on exhibit. The organizers feel we must know the reality of this war, in order to get people to choose peace.
Visit the museum shop!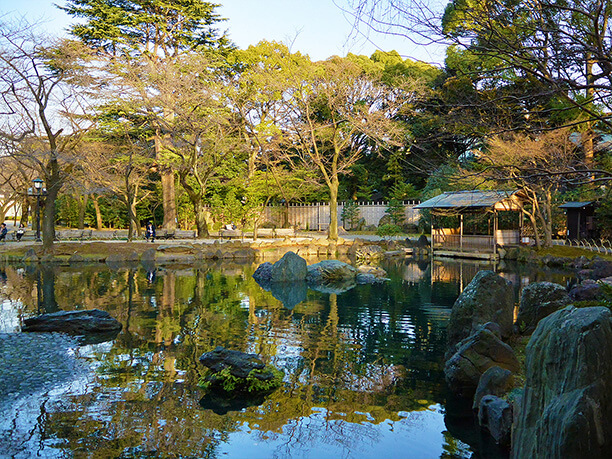 The museum shop sells many military related items. They have military toy replicas and military rations kits for sell. They also sell food with military-related names like the "Yokosuka Navy Curry" and "Navy drops" these military items are a rare commodity which makes them perfect for tourism souvenirs.
Yasukuni Shrine
Spot name(Ja)

靖国神社
Address

3-1-1 9-Dankita Chiyoda-ku Tokyo
Address(Ja)

東京都千代田区九段北3-1-1
Telephone

03-3261-8326
Price

Free
Open

March-October
 6:00a.m. to 6:00p.m.
11 January-February
 6:00a.m. to 5:00p.m.
Close

Open all year round.
Parking lot

Is
400 Yen (1 hour)
* Ryushoden visitors is free.
Note