Let's specify your seat on the airplane using the Internet!
The airlines using the Internet can provide online seat selection or seat change.
When you want to change the seat that you chose at the time of booking or have not yet made your seat selection you can use the online seat selection service.
Using JAL as an example, let's learn how to make a seat assignment online.
It's easy to complete and only takes about 5 minutes (other airlines are almost identical).

< Benefits online seat selection >
Since you can specify the seat you want in advance if you do it online,
you are more likely to get the seat you want.

If you are booking more than 2 people sometimes you cannot sit together.
It is unfortunate that on your long-awaited trip you are separated on the plane

If you book with JAL with their "Touch and Go" service * ( ANA's "Skip" service) in advance you can smoothly board the plane.

* Touch and Go: (If you have bags to check, you must stop at the baggage counter) otherwise you can go directly to the security checkpoints without checking in. You will have the seat you chose in advance.

1. Know the information needed to select seat!
Knowing in advance the required seat selection information will help things go smoothly.
Different information is necessary in the case where you book from a travel agency rather than when you purchase directly from JAL.

Make sure you have the following information when you receive your ticket.

When purchased directly from JAL the following information if needed.
-Departure date
-Airline (either for JAL, JTA, RAC, JAC)
-Flight number
-Full name
-Reservation number

When purchased from a Travel Agent the following information if needed
-Departure date
-Airport of departure
-Airport
-Airline (either for JAL, JTC, RAC, JAC)
-Flight number
-Confirmation
-Reservation of name
2. How to make reservation from the JAL website
First of all open the JAL domestic lines booking site .

If you book directly click the Direct booking confirmation /seat selection button.
If you are booking with a tour company and booking a seat click the 'reservations/seat assignments button.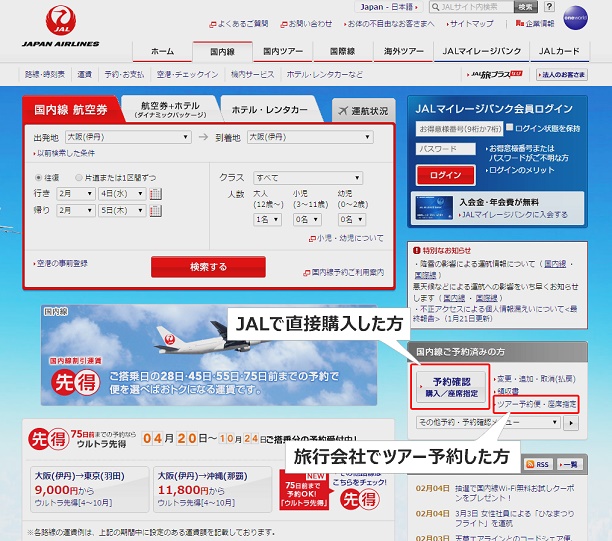 Then enter your reservation information and press "search."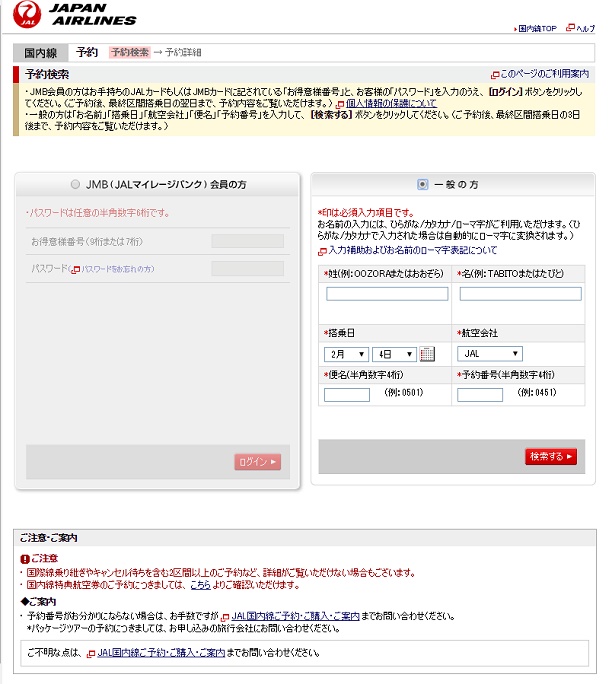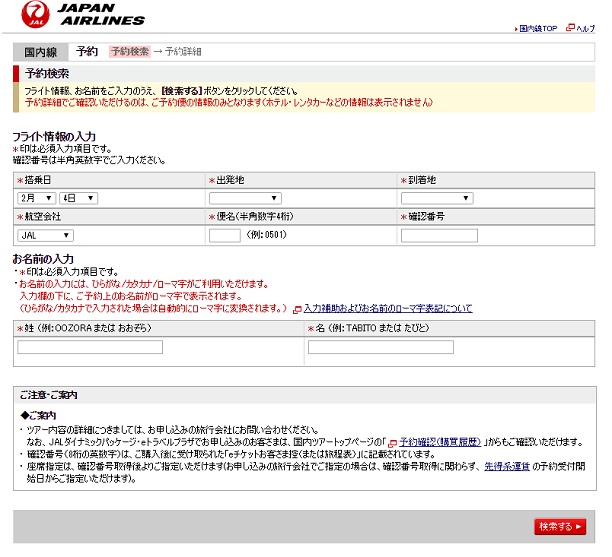 3. Choosing a seat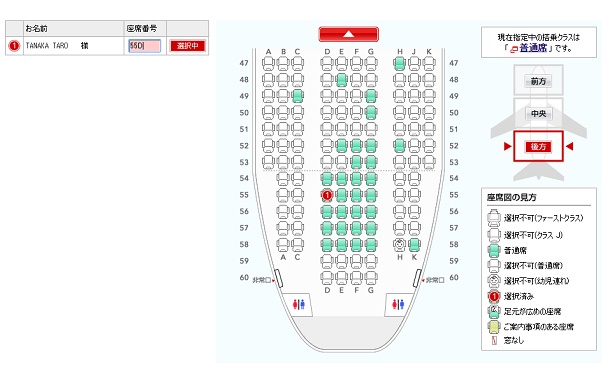 When you look at this page, you can see seat availability and people who are
traveling with young children.

Click the seat where you want to sit, making note of the seat number and type.
Then press the "confirm seat" button and your seat assignment is completed.

If you are wondering what seats are good? Check out this website
" 3 seats for two adults! Learn the tricks of airplane seating"
Please refer to.