There are lots of things to know about in order to get good service on an airplane!
Your vacation really starts with your trip on the airplane. So it is important that you do all you can do to ensure that you have a pleasant flight. Therefore, we will list some of the many extra services that are available to make the best of your flight! Especially some of the services that are not that well known!

Boarding
Check 1
You can add blankets!
A blanket helps keep you warm in the air-conditioned cabin of the airplane. For someone who wants to sleep soundly it is nice to be completely covered with a blanket. If one blanket is not enough, you can ask for as many as you like.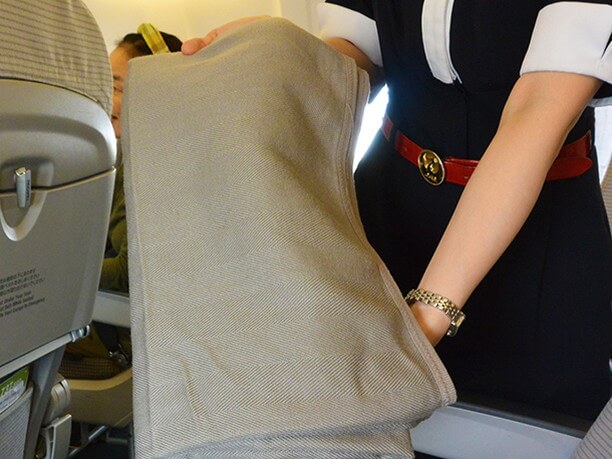 Check 2
Pillows can be borrowed!
Actually, many people do not know that pillows can be borrowed! We recommend them for those who want to sleep soundly. They also make a good seat cushion!

Check 3
Free drinks!
Some think that the free drink service is only available once! The truth is that you can have as many free drinks as you want. Just ask the flight attendant for what you want.

Available free drinks include:
Apple Juice • Coca-Cola • Cold Green Tea • Mineral Water • Coffee • Warm Green Tea • Consomme Soup • Ice Coffee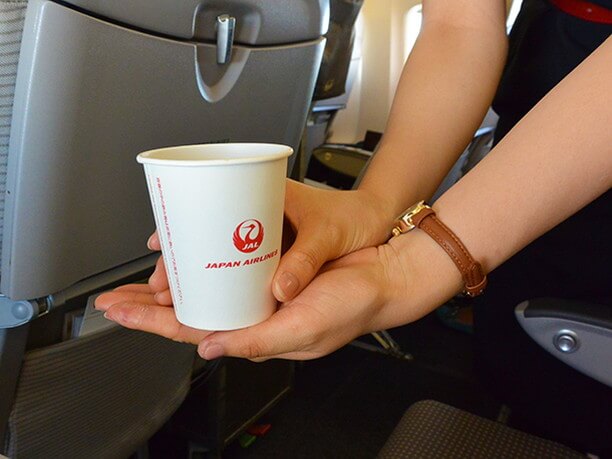 Check 4
Candy!
There is usually plenty of hard candy available at the entrance of the plane when boarding. If not you can ask the flight attendant to bring you some to your seat. The citrus hard candy is effective against motion sickness.

Check 5
Wet towel!
If you ask the flight attendant, they can bring you one!

Check 6
Guidebook!
The guidebook placed in the pocket of the seat is for you to read on board but it is ok to take it with you to use later or keep as a souvenir!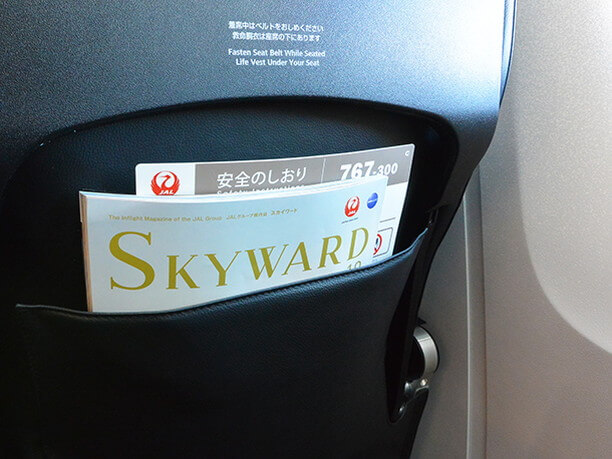 Children
Check 1
Child seat rental!
For children under the age of 3, child seats can be borrowed free of charge!

Check 2
Baby stroller rental!
Baby strollers are available at the airport. Just call ahead of time and they can have one ready for you at the boarding gate. You can also have one ready for you at your arrival airport. Just ask a staff member at your departure airport to make the arrangements!

Check 3
Assistance in making baby's milk!
Hot water is also available on most flights to make baby's milk. The flight staff will be able to assist you to make it if you wish. Feel free to ask! In addition, 100% fruit juice (apple juice) for small children can be prepared.

Check 4
Baby exclusive blanket rental!
They also have blankets that are more baby skin friendly available on the aircraft. Please do not hesitate to ask!

Check 5
Picture book!
Small children sometimes have difficulty being in the cabin for a long time. So picture books are available so they can make the time more fun!
Elderly people
Check 1
Assistance boarding and departing the plane!
If an elderly person will be riding an airplane by themselves, it can be arranged for someone to assist them in boarding and departing from the plane.

Check 2
Rent a wheelchair!
There is also wheelchair rental in the airport. You can arrange to get one at the arrival airport, and you can ask the staff to prepare one at the departure airport.

Check 3
Advance ticket gate!
Elderly people can be guided to the cabin early so that they can take their time boarding without panic.
So as you can see there are quite a few services that are available to make your flight that much more enjoyable. Let's take full advantage of it and enjoy a meaningful sky trip.