Enjoy Japanese and western style cuisine at Tedukuri Sosaku Yururi Ya!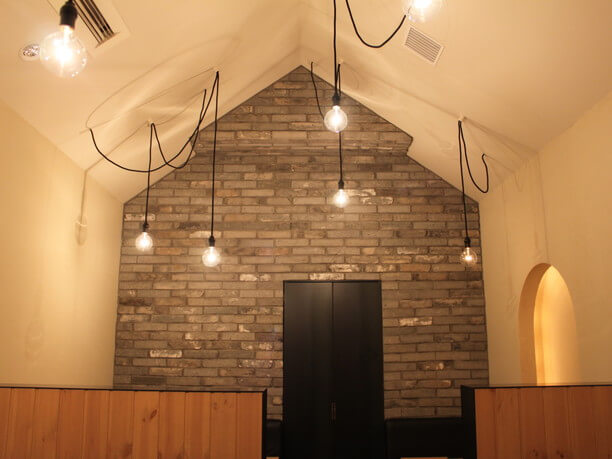 Tedukuri Sosaku Yururi Ya ," located on the seventh floor of a busy downtown Susukino area building, is a tavern that features a comfortable home-like atmosphere.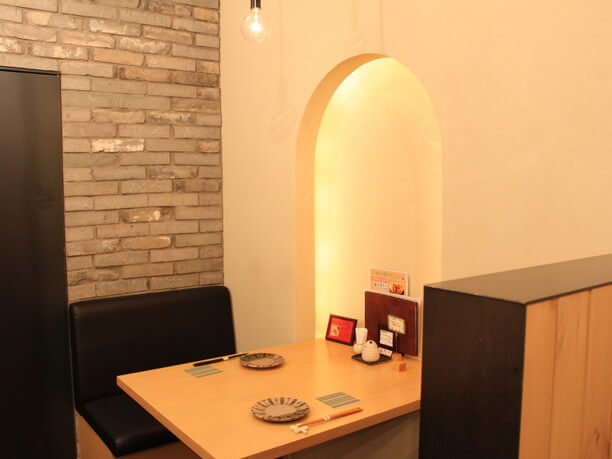 Their warm walls, triangular shaped roof, and small box seating is perfect for dinner in a small group. There is a good fragrance of soup drifting from the kitchen.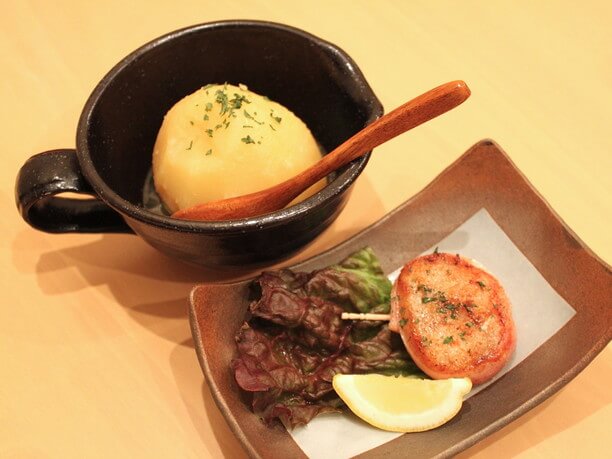 The motto of the store is 'stick to the fresh ingredients of the local fishery, and carefully cook with care." It is a space that you can enjoy a hand-made taste that is tailored to each of the local ingredients.

They only serve a limited quantity of their popular boiled potatoes, so order them ahead of time!
Their Popular classic "oimono butter ni " (480 yen) is a dish of locally grown potatoes that are cooked for about 4 hours!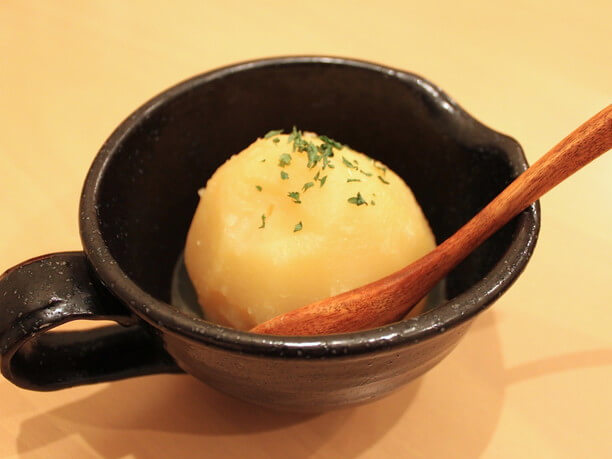 They are easy to eat and even tend to melt in your mouth! They take a lot of time and effort to prepare, so there is only a limited quantity available. If you want to be sure and get some, you need to order them in advance.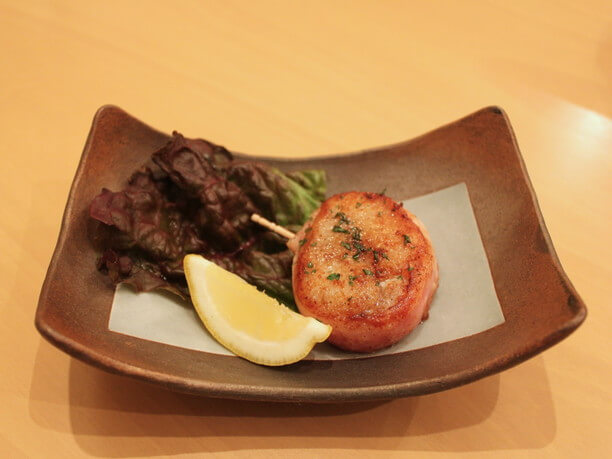 Another popular item is their "Puri Puri! Scalloped Bacon with Butter" (400 yen). They are baked scallops from the Sea of Okhotsk. The surface is crispy and fragrant, the insides are rare, juicy and flavorful! They have a lot of repeat customers!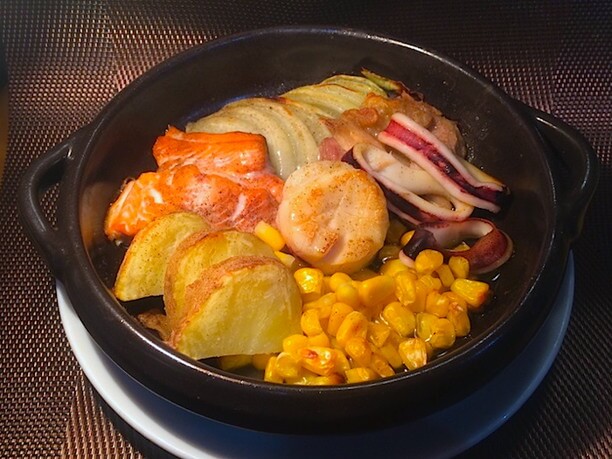 Another favorite is their "pottery grill" (850 yen) containing scallops, squids, salmon, onions, potatoes, etc.. It is one dish recommended for tourists in particular. It is a delicious taste of Hokkaido.
The owner of Tedukure Sosaku Yururi Ya took advantage of his career over 30 years, to open his store in Susukino!
The owner, "Yuuko Mama"(ゆう子ママ) has a cooking history of over 30 years. Originally from Iwanai Town in the Sea of Japan side, she worked in a hotel kitchen from her teens cooking Western and Chinese cuisine.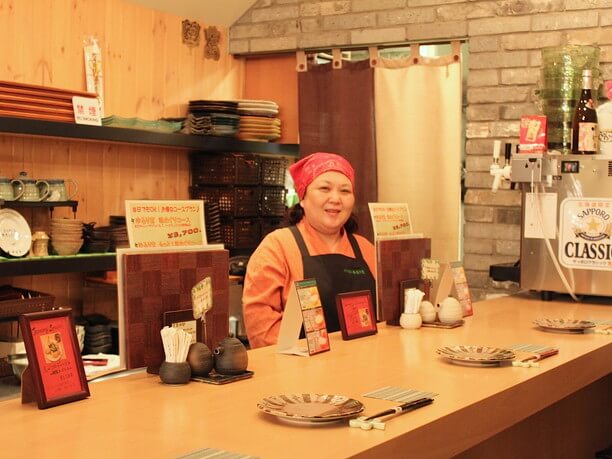 In Addition she learned Japanese cuisine at a local restaurant and continued cooking in various establishments until opening Tedukuri Sosaku Yururi Ya in 2014. Her dishes were handmade from scratch and her place became a tavern that as the name suggests, you can "relax."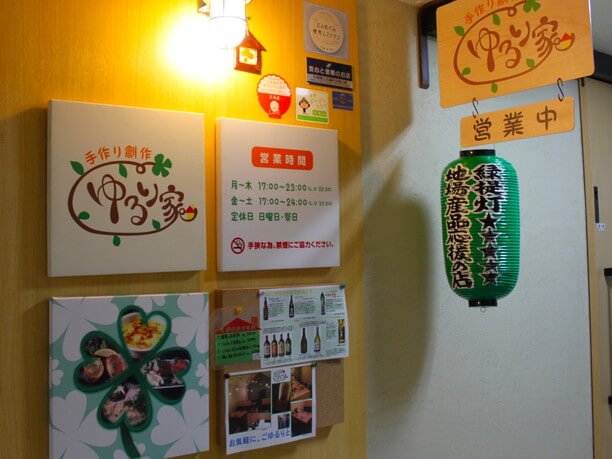 The handwritten signboard is the work of her daughter. It creates a warm image that is perfect for the atmosphere of this shop. It seems that clover's motif represents the happiness of family and customers.
Their liquor is also only from Hokkaido and served in locally made glasses and tokkuri!
Tedukuri Sosaku Yururi Ya not only serves delicious food but also serves local alcohol. Their Shochu has four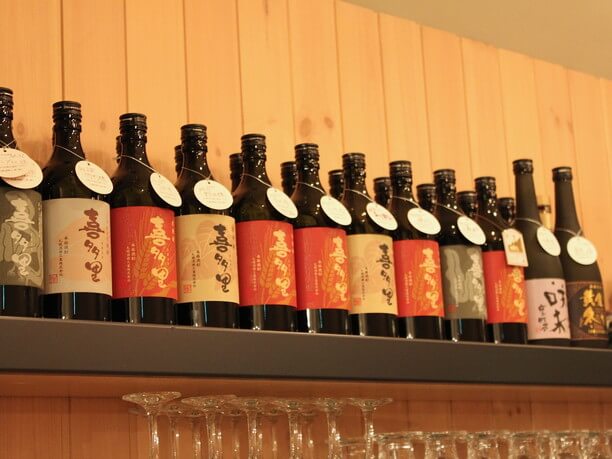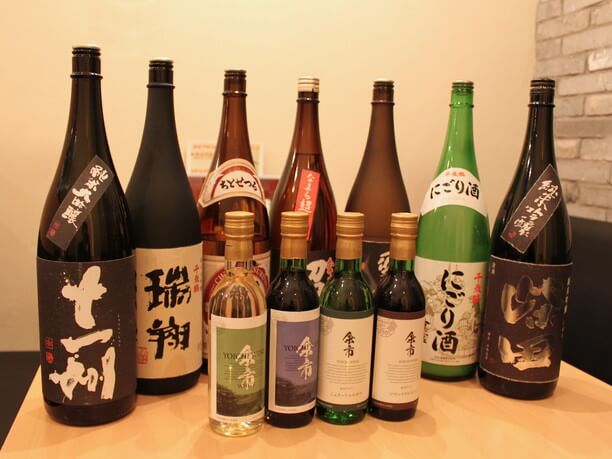 varieties: wheat, sweet potatoes, potatoes, and kelp, all of which uses raw, local ingredients. They also serve sake and wine! Since opening, the sake master, who is in charge of the line of alcohol says, "I love to drink from the beginning, I studied little by little since I started this shop, and I got satisfying things."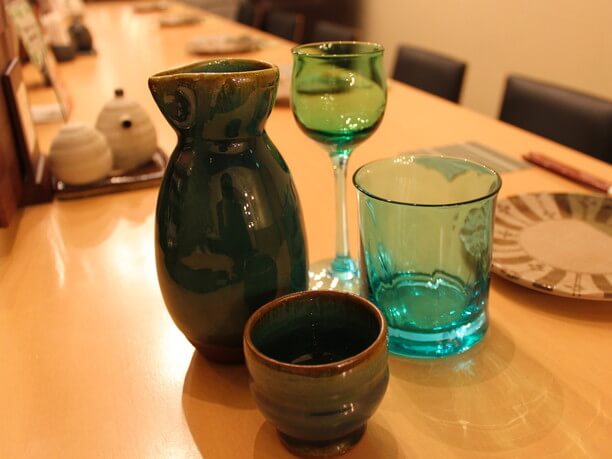 Also, while studying alcohol, sake brewer began to collect the best serving glasses for his alcohol. They use familiar locally made vessels such as Kita – no – Glass tokkuri which is not made anymore.
Tedukuri Sosaku Yururi Ya makes me feel like I am visiting a close acquaintance and relatives for the first time in a while. It is a great place to add to your memories of Hokkaido!
Smart tip
It is completely non-smoking inside the stores 5 counters and 4 box seats. You can enjoy the taste and aroma of the cuisine without concern for cigarette smoke. For those who smoke, an ashtray is installed outside the store.
All of the shochu, sake and wine to be served are from Hokkaido. You can enjoy the harmony of their ingredients.
It is 3 minutes on foot from the Nanboku underground Line, Susukino Subway Station and 2 minutes on foot from the Touhou line Housui Susukino station.
What's interesting
Hokkaido's dishes and glassware are used to serve the food and drinks. If you want to learn more about them, ask the master. He will be glad to tell you all about them!
Tedukuri Sosaku Yururi Ya
Spot name(Ja)

手作り創作ゆるり家
Address

No. 11 Green Building 7th Floor Nishi 3 - chome 1-4 Minami 5 -Jo Chuo-ku Sapporo-city Hokkaido
Address(Ja)

北海道札幌市中央区南5条西3丁目1-4 No.11グリーンビル7階
Telephone

011-596-8108
Price

Average budget 3,000 yen - 4,000 yen
Open

Monday - Thursday 6:00 p.m. to 11:00 p.m. Friday - Saturday from 6:00 p.m. to midnight
Close

Sunday · holiday
Parking lot

None
Note