Here are the 4 most popular natural Beaches in Okinawa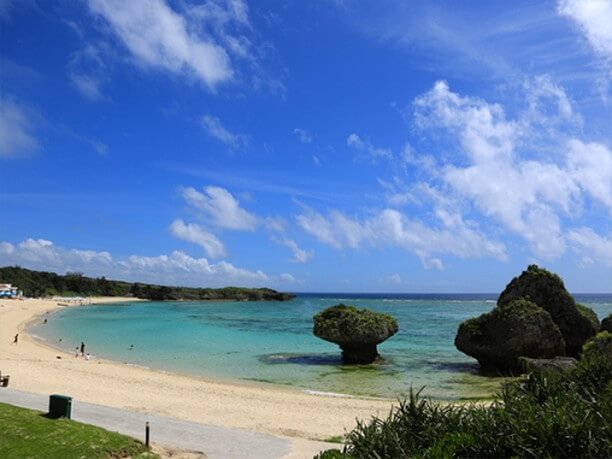 Just looking at the blue waters and white sand at these natural beaches will make you feel better. Spend a blissful time and forget about stress!


Experience the beauty of this natural beach in Okinawa!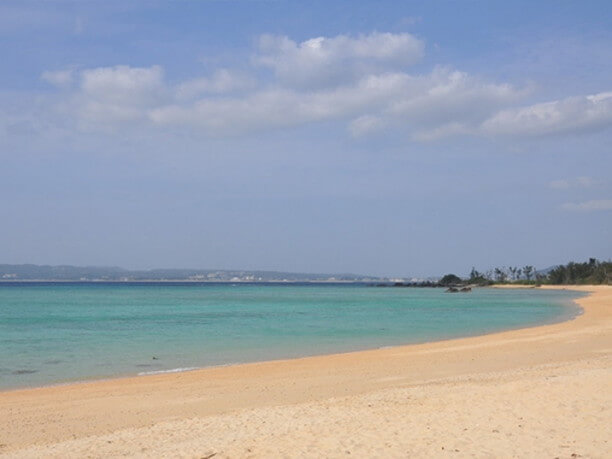 The long natural Koki Beach (幸喜ビーチ) remains more beautiful than any artificial beach.

It is one of the nicest natural beaches for walking from end to end. Along the way you will have beautiful scenic views and may even see the footprints of hermit crabs in the sand.

If you don't have a scuba license you can contact the popular Mermaid Tour company. They can put you in a helmet that is supplied with air and you can walk on the ocean floor. It is an excellent way to observe the rich coral that is alive with so many varieties of fish.

【Spot name】Koki Beach
【Address】Koki Nago-City Okinawa
【Hours of operation】Shower facilities available 9:00a.m. to 8:00p.m.
【Closed】 Without
Visit this pristine natural beach on the main island of Okinawa!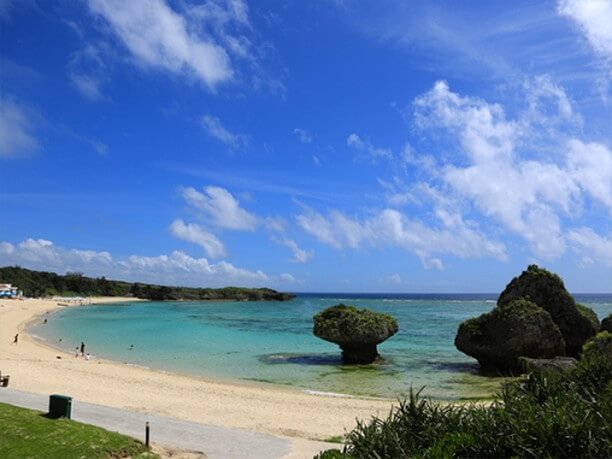 This beautiful beach has a natural seashore with a high degree of visibility in the water.

Even though it is next to a resort hotel, you can still use this beach without being a guest of the hotel.

The beach surrounds a shallow bay that has a safety net to prevent jellyfish from coming in so it is ideal for families with small children.

At high tide, the bay is perfect for swimming, snorkeling and other marine activities. There is a staff snorkeling instructor making snorkeling available even for beginners.

Another popular activity is the challenge of paddling a canoe. It will make you forget your everyday stress in the sea breeze.

【Spot name】Nirai Beach
【Address】600 Gima Yomitan Village Okinawa
【Hours of operation】9:00a.m. to 6:00p.m. (depending on season)
【Closed on Mondays】Without
We recommend this natural beach for experiencing blissful moments in Okinawa.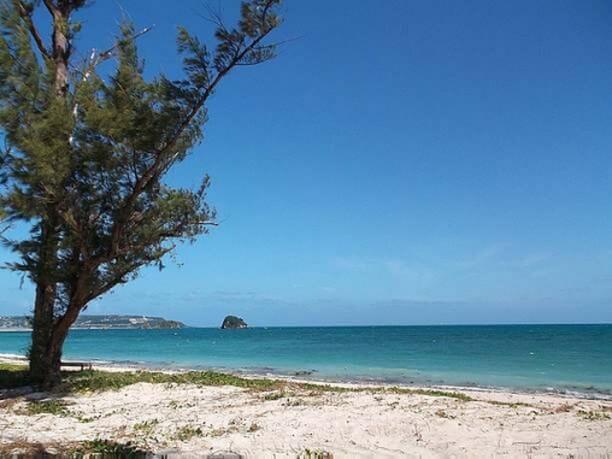 Not far from Nakijin village in Amesoko, you will see Japan's fifth-longest concrete arch bridge leading to the Haneji inland sea area. Here you will find Yagachi beach with its rich natural environment.

It is recommended for outdoor enthusiasts that want to participate in active marine activities such as kayaking.

You can enjoy the scenery while paddling along in this calm inland.

This popular beach offers a combination of green plant life, white sandy beaches and blue sea that is guaranteed to bring you hours of blissful moments.

【Spot name】Yagachi Beach:
【Address】143 Yaga Nago-City Okinawa
This natural beach combines a calm sea with a clean, uncrowded waterfront.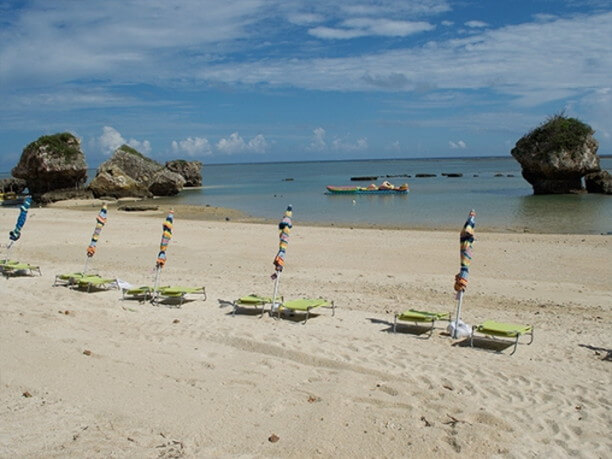 Mibaru Beach (新原ビーチ) hideaway is a popular natural beach in southern Okinawa.

It is just 40 minutes away by car from International street. This comfortable, quiet, beach is an ideal place for walking and beach yoga.

Impervious to the effects of the swell the shallow waters of this beach is perfect for children and others who want to enjoy a more leisurely, less crowded beach experience.

There is also a glass-bottomed boat available where you can see mozuku (Okinawa seaweed) and a variety of tropical fish.

【Spot name】Mibaru Beach
【Address】Tamagusuku hyakuna Nanjo-city Okinawa
【Closed】Without