6 Okinawa specialties you will want to eat!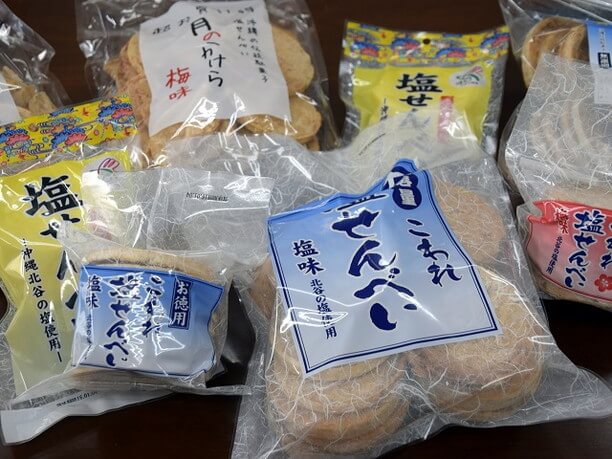 It is one of the pleasures of traveling to enjoy the unique food of the land. Okinawa, full of beautiful sea and majestic nature, is also full of specialty foods that I would like to recommend.


Tempura is a specialty of Oku-Jima Island!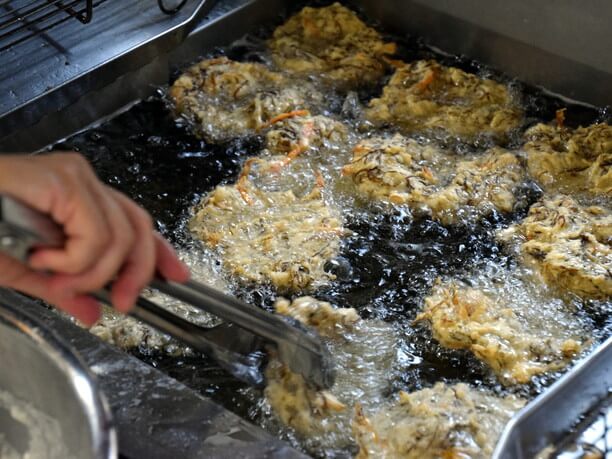 Tempura of Okinawa is good to eat anytime! Located in Nanjo city, on Oku-Jima Island, Nakamoto fresh fish tempura shop is a legendary shop with unchanging taste since its founding. There are always 15 kinds of Tempura on their menu including fish, squid, potato, rice cake, vegetables, and sausage. Freshly made tempura can be taken and eaten at the table seating established near to the store. Because the sea is in front of the shop, it is also nice to sit at the water's edge and eat your tempura, enjoying the taste of the local ingredients together with the scent of the ocean.

【Spot name】Tempura
This popular souvenir food is also considered the number 1 takeout!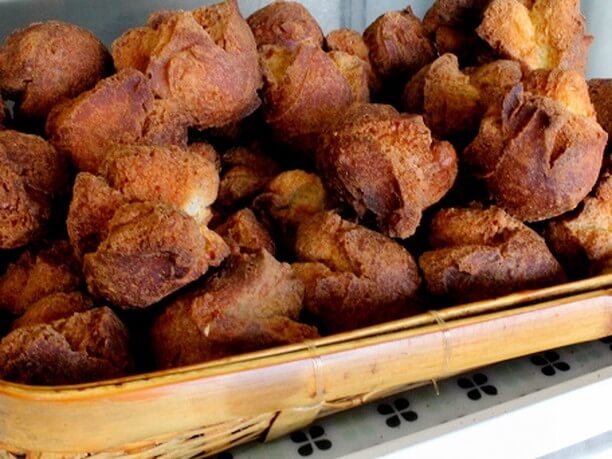 Selected by travelers nationwide, "Road Station Kyoda" was elected the No. 1 station shop in 2014. Their popularity is mostly as a result of their always-crowded takeout area. Among the foods sold here is the popular souvenir & take-out item, fried Sata Andagi. It is a specialty of Okinawa! It is a food you will want to eat on the spot! It is also recommended to take and eat while watching the scenic ocean view at the observation deck on the rooftop.

【Spot name】Sata Andagi
Famous Okinawa soba can be used as a condiment to enhance the flavor of other food items!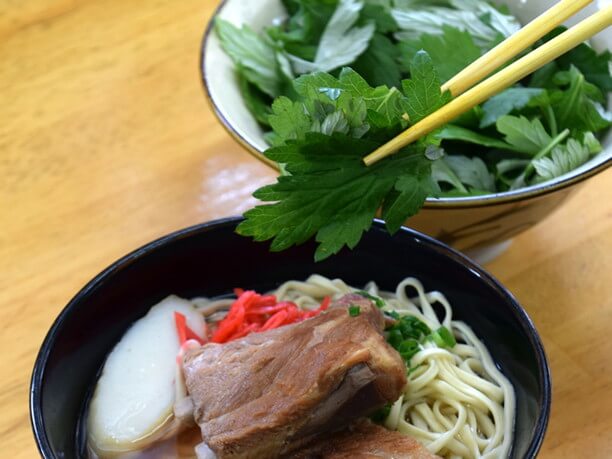 Tamaya, located on the first floor of a dojo is a popular soba restaurant located in Nanjo City. In the first 2 Okinawa Soba King event it won first place. These wins helped build Tamaya into position as an immovable representative of Okinawa soba. This Okinawa soba is a flat noodle in a bonito soup base. For a more savory taste, you can add red ginger or Japanese Ryukyu mugwort. Mugwort is put in goat soup and duck soup as an odor eliminator. It is also used as a breath freshener!

【Spot name】Okinawa soba
Famous Simple tasting rice crackers!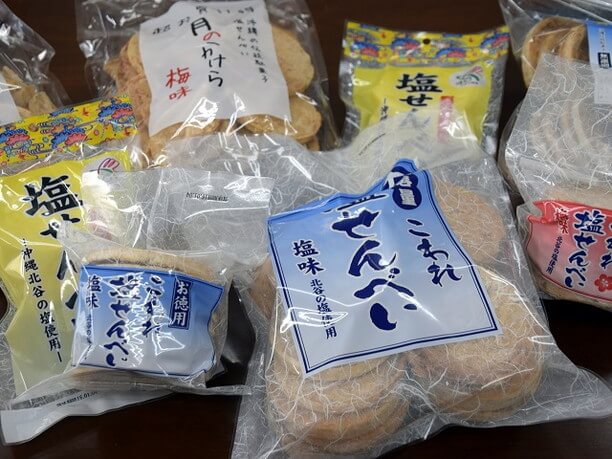 Round wheat salt crackers are familiar classic snacks that became popular in Okinawa after the war. They come in various flavors depending on the manufacturer. Some have a soft texture and others have a strong oily taste. Because it is a simple product that people don't tire of eating it makes a good snack. And since it can be purchased at a cheap price of around 100 yen per bag, it is also ideal for souvenirs.

【Spot name】Salt rice crackers
There are a lot of delicious vegetables, fruits and candies in Okinawa!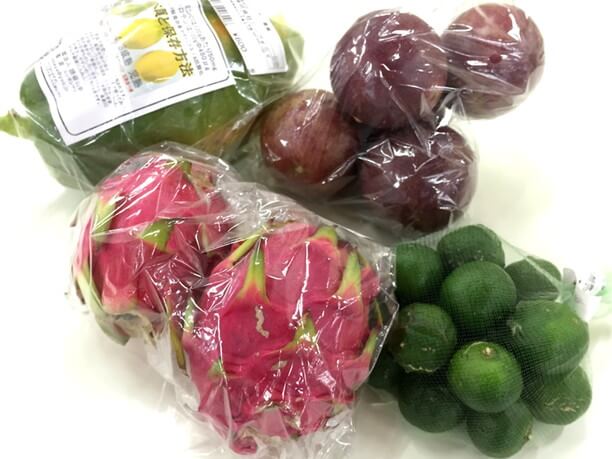 Vegetables and fruits are also famous in Okinawa. Ginowan Farmers' Market is part of the "Hagoromo Market," which is located in the Ginowan Yui Marche facility. There are over 700 farmers and retail stores contracted to sell their products there. There are plenty of prefecture-produced seasonal vegetables, fruits, and other foods at the market, with different products being offered daily. Among them, is Taimo. It is a specialty of Ginowan City. It isn't pretty, but it is a potato that you will want to eat fried! You can also find mangoes that can be shipped outside the prefecture available in July and August. There are also delicious foods such as prefectural baked goods, sweets, and drinks that have never been seen outside the prefecture.

【Spot name】Tropical fruits
Set a new record for the all-you-can-eat ice cream Challenge!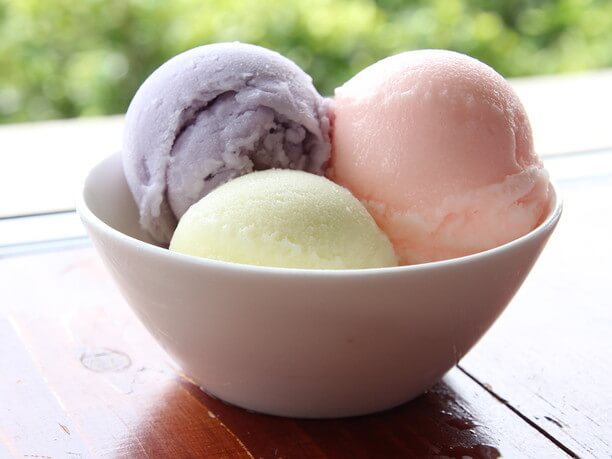 ★
The Ice cream Cafe Ark who designated itself the "Noah's Ark" of the Okinawa is a huge Western-style building on the hill which looks over the sea in Honbu-cho. The view through the window of the counter seat is an unobstructed view, where you can see the large a 180-degree panorama. They are famous for their 12 types of ice cream all-you-can-eat special. You can enjoy the various tastes of their prefecture-produced ingredients ice cream such as red potato, acerola, and southern country fruits such as guava, mango, and passion fruit. The current record is 50 pieces! How about trying for a new record of 51?

【Spot name】Ice cream