Summary of great shopping spots in Okinawa!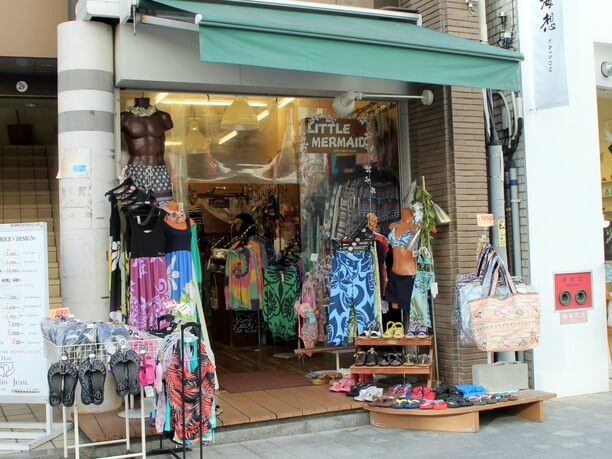 For those who like shopping even more than sightseeing, there are a lot of fun places to visit in Okinawa. And there is no need to worry about too much return luggage, since most shops have delivery service.

A great place to Shop for nutrient-rich island vegetables!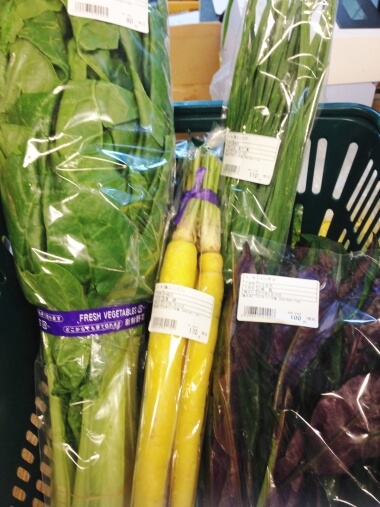 "Island" is a generic term for vegetables and fruits unique to the region that is traditionally eaten in Okinawa, and it is attracting a lot of attention to this "prefecture of healthy longevity." A popular place for this "island" produce is the vegetable department of the "Onna no eki." In the Nakayukui Market" in the Onna son village, you can get vegetables that you can not easily find outside the Okinawa Prefecture, such as island carrots, leaf garlic, and handama. They even ship nationwide!
There are many recipes using Okinawa vegetables in books and on the Internet, so it is easy to try serving them at home! To prevent pest infestation, please be careful when shopping! There are some vegetables, such as red-potatoes that should not be taken outside the prefecture in raw condition!

【Spot name】Onna no eki
【Street address】1656-9 Nakadomari Onna-son Okinawa
【business hours】10:00 a.m. to-7:00 p.m.
A great spot with plenty of fun events and shopping!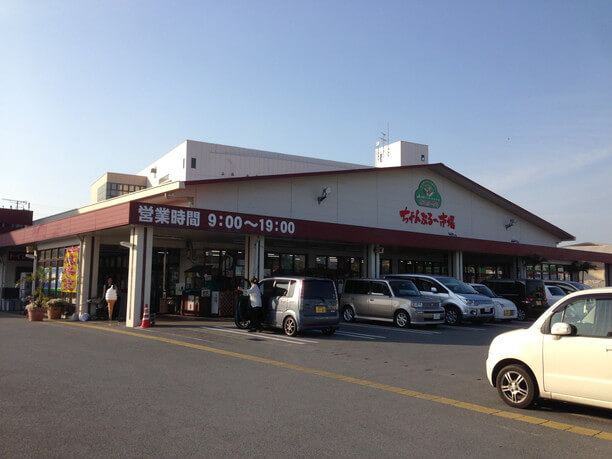 Chanpuru Market is a direct purchasing place in Okinawa City. It is a relatively large store among the JA Farmers' Markets. Here you can shop not only for fresh vegetables and fruits delivered by local farmers but also rice, miso, side dishes, unique seasonings and other dry matter.
In Okinawa, unique traditional agricultural products are known as "island vegetables" and are indispensable for Okinawa cuisine. If you are interested in experiencing a new taste, try this shop first. Because it has handicapped accessible toilets and free parking, it is recommended for families and those in wheelchairs. There hold many events throughout the year, such as the July mango fair!

【Spot name】Chanpuru Market
【Street address】2697-2 Okinawa-City Noborikawa Okinawa
【business hours】9:00 a.m. to 7:00 p.m.
【Regular holiday】January 1 – 3 January (old Bon Festival)
A shopping spot where you can get great deals!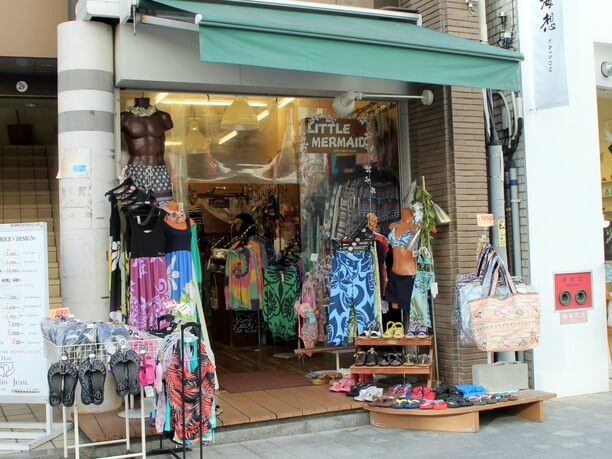 Little Mermaid in Okinawa is a swimsuit specialty shop located on International Street. Even though it is a small shop, it carries more than 1000 items, most of which are one of a kind items! Among other things, you are able to buy sunburn prevention products, sandals, and beach bags. Since they are selling swimwear all year round, you can buy cute swimwear at a great price. It is only a 1-minute walk from Makishi Station on the Yui Rail with easy access, so it is also recommended for souvenir shopping.

【Spot name】Little Mermaid
【Street address】2-7-24 Makishi Naha-city Okinawa
【business hours】11:00 a.m. to 10:00 p.m.
【Regular holiday】None
This supermarket is a treasure trove of souvenirs!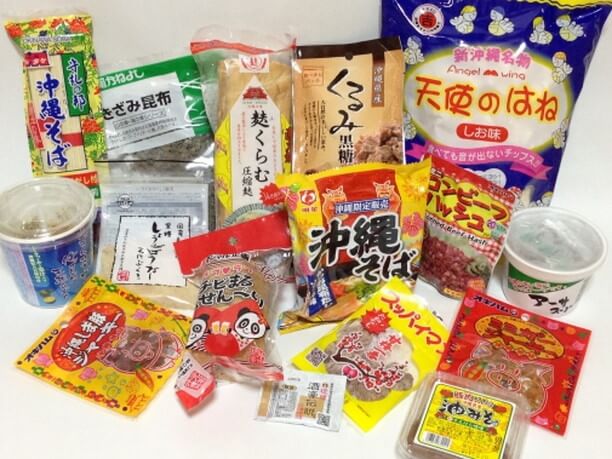 Sane with more than 60 shops is the largest supermarket chain in Okinawa Prefecture. It is familiar to almost all Okinawan citizens! Inside the shop there is an Okinawa prefecture product corner, a brown sugar and Jasmine tea corner and much more! There are many souvenirs that are only available in Okinawa. Even though most of their items are top quality, they are also at a super price. Purchased goods can be delivered cheaply nationwide! If you would like to purchase a souvenir for a great deal, this local supermarket is definitely recommended. The store is also equipped with a free parking lot!

【Spot name】Sane
【Street address】7-1-2 Oyama Ginowan-city
【business hours】9:00 a.m. to midnight
Enjoy shopping great deals!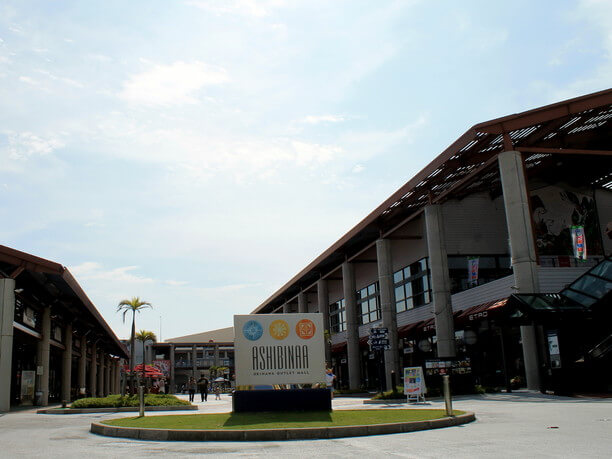 Ashibinaa is approximately 15 minutes from the Naha Airport. It is an outlet mall located at the southernmost tip in Japan. They carry about 100 famous brands from around the world! This vast site allows you to enjoy shopping at great prices.
Unlike general outlet malls, their restaurants are independent rather than part of a food court. These restaurants are recommended when you need a break from shopping or just too hungry to shop! In addition, there are lots of nice services available for families, such as free coin locker, baby stroller rental, and a kids' corner.
There are also plenty of souvenir shops selling things such as Okinawan crafts, miscellaneous goods and sweets. We recommend waiting to the last day of your trip and by all your souvenirs at once, and Ashibinaa is the perfect place for all your souvenir shopping! Many of the shops can also have your souvenirs delivered!

【Spot name】Ashibinaa
【Street address】1-188 Toyosaki Tomigusuku-city Okinawa
【business hours】10:00 a.m. to 8:00 p.m.
【Regular holiday】None
Enjoy Shopping at the largest shopping mall in the Okinawa Prefecture!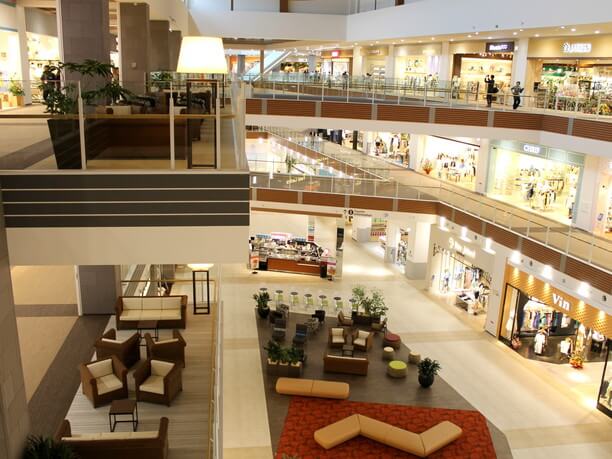 Ieon Mall located in Rycom Okinawa is Japan's largest shopping mall in the prefecture. The space is representative of a new generation of resort malls that have a wide open feeling. It looks like a resort hotel. It even has a huge aquarium on display! There are sofas arranged on each floor, where you can relax. Besides the Okinawa brand of fashion, fabric and miscellaneous goods corner, there is also a gourmet food available. No matter how much time you have, you won't have enough time to thoroughly shop all the stores! There are plenty of parking lots, but it tends to get congestion immediately after opening and on weekends. Check out in advance "Current Parking availability" on their homepage.

【Spot name】Ieon Mall Rycom
【Street address】Awasse Land Readjustment 4 areas in the project area Kitanakagusu-son Okinawa
【business hours】Ieon Mall Specialty Store Street 10:00 a.m. to 10:00 p.m.
【Regular holiday】None
This road station near the Naha Airport is a great shopping spot!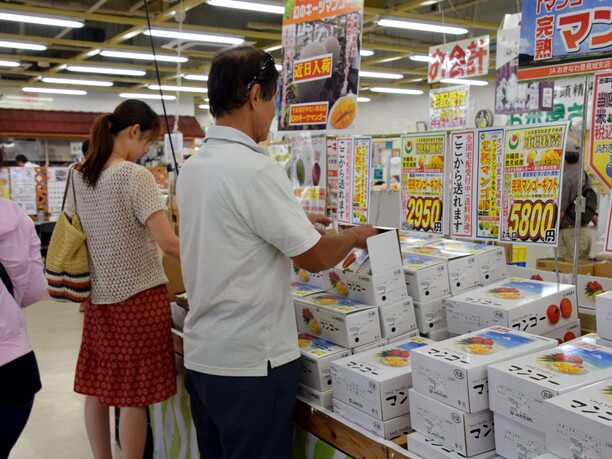 Toyosaki station in Tomigusuku-city near the Naha Airport is the first roadside station in the southern part of the main island of Okinawa. Since there are brochures and discount coupons for the surrounding tourist facilities at this station, it is recommended to stop here first when you leave the airport. Tomigusuku-city famous as a place to get mangos! You can purchase mangos from Tomigusuku-city that are good quality at a direct sales price. Because they ship outside the prefecture, their mangos make excellent souvenirs.

【Spot name】Toyosaki Road Station
【Street address】3-39 Toyosaki Tomigusuku-city Okinawa
【business hours】9:00 a.m. to 7:00 p.m. (last order for eating and drinking is at 6:00 p.m.)
【Regular holiday】None
Enjoy shopping for "longevity township" fresh vegetables as souvenirs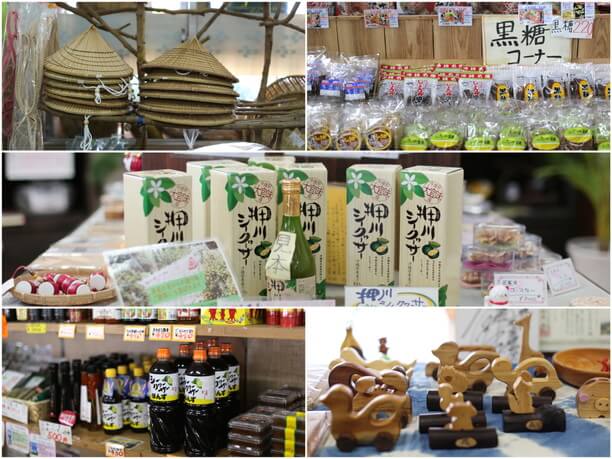 The northern part of the Okinawan main island is a valuable area where untouched nature remains vast. Located here is Ohgimi-son village which is known as a "Longevity town" due to the rich natural blessings and traditional food culture. It is also known for its Okinawa traditional depressa citrus and Bashufu, which was designated as one of the country 's important intangible cultural properties. "Road station Ookimi" located in Ohgimi village sells fresh vegetables and fruit at direct selling prices. You can purchase freshly picked seasonal produce from neighboring Villages. Of course. the local produce prices are low. They also sell works by local woodcraft artists and awamori. While there you can also enjoy the beautiful west coast spreading out along national highway 58 in front of you.

【Spot name】Ohgimi Road Station
【Street address】1373 Nerome Ohgimi-son Kunigami-gun Okinawa
【business hours】8:30 a.m. to 5:30 p.m. (depending on stores)
【Regular holiday】No rest
Enjoy shopping at these Unique stores!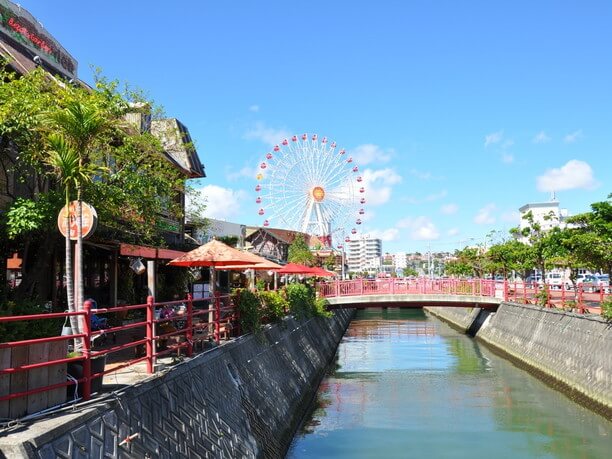 Mihama American village with its symbolic Ferris wheel is a shopping spot with an American atmosphere. In addition to the bowling alley, beach, and concert stage, there are plenty of shops where you can enjoy shopping. It is the size of Tokyo Dome.
It is a place where you can play from morning till evening without being influenced by the weather. It is an open area that you can enjoy just walking around in.

【Spot name】Mihama American Village
【Street address】Mihama Chatan-cho Okinawa
【business hours】It depends on each store
【Regular holiday】It depends on each store
A place where you can learn how to prepare and sample Okinawa vegetables.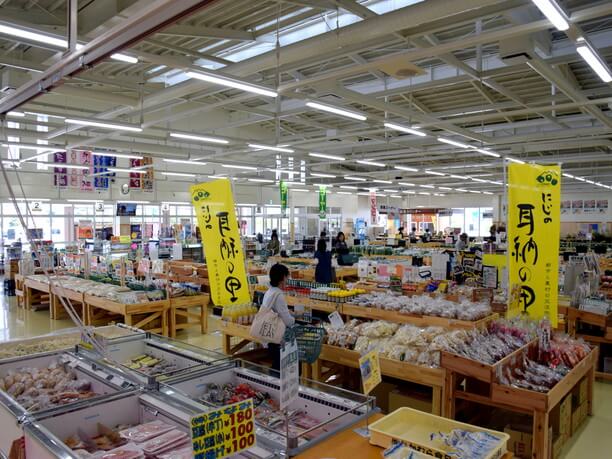 This market opened in 2015 in Haebaru-cho town. Haebaru is the only town in the Okinawa Prefecture that doesn't border the sea on at least one side. In the Okinawan language "Kugani " means "Gold." When choosing the name they wanted to use a word that would represent the "sweat of the producer," "consumers pleasure," and "every body shining." All of the vegetables such as, star-fruits, hechima, and tougan from Haebaru are shipped in fresh every morning from farmers in the suburbs. There is also a vegetable sampling area and a place where you can learn how to prepare rare prefectural vegetables. You can also buy lunch boxes and sashimi for a late night meal at your hotel, and hey can ship your purchases to your home!

【Spot name】Kugani Market
【Street address】889-1 Tsukazan Haebaru-cho Okinawa
【business hours】9:00 a.m. to 7:00 p,m,
【Regular holiday】Closed seven days a week, closed New Year's day 3 days, closed on the old basin