Towering in front of Shibuya Station is "QFRONT,"a Hall of Fame Entertainment Landmark.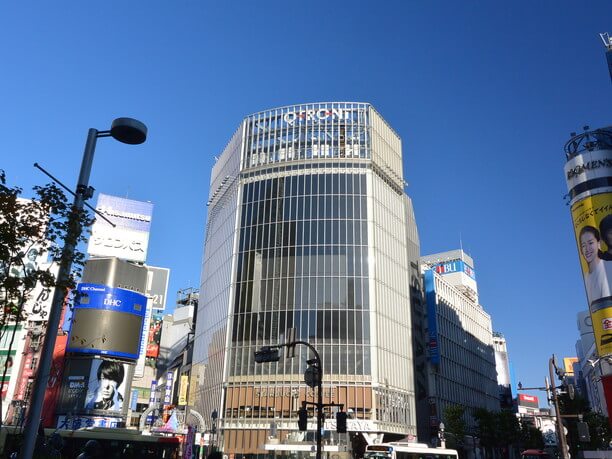 As soon as you come out of the Hachiko exit of Shibuya Station you will see the QFRONT building with giant LED images on the wall.
Extending from the second-floor basement to the 7th floor is SHIBUYA TSUTAYA.
It is open from 10am until 2am and always crowded with people who love entertainment.
There is a Starbucks coffee that operates on the first and second floor. Also, there is a WIRED CAFE on the sixth floor. On the 8th floor, there is Punraku Restaurant and Bar. So if you get tired of walking you can stop in for a rest and get something to eat or drink.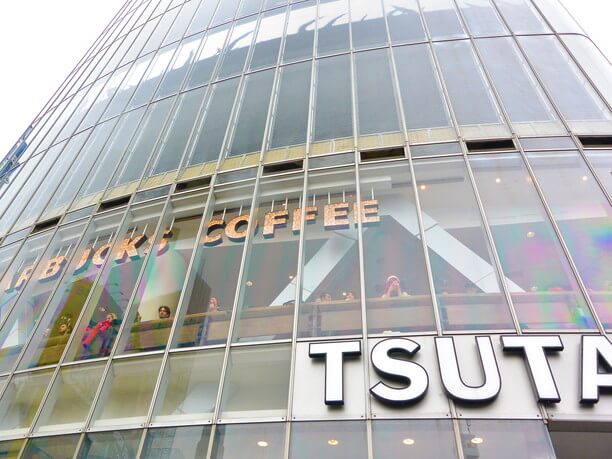 TSUTAYA in front of Shibuya station has about everything you're looking for in music and video software.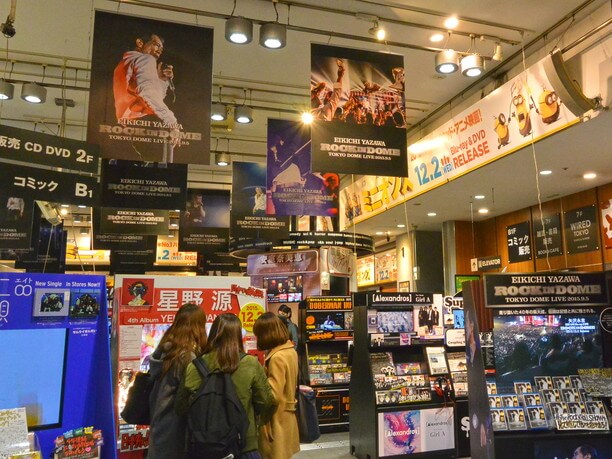 SHIBUYA TSUTAYA, which occupies 9 floors of the QFRONT building has Japan's largest assortment of music and video software. As far as music and video software, it is said: "There is nothing they don't have."
On the underground second floor, you will find gaming software. From the first underground floor to the second floor, there are DVDs and CDs for sale. From the 3 floor to the fifth floor are CD and DVD rentals. On the 6th and 7th floor is a bookstore. If there is a CD or DVD you are missing it is very likely you will find it here.
From QFRONT you can see Shibuya's busy intersections.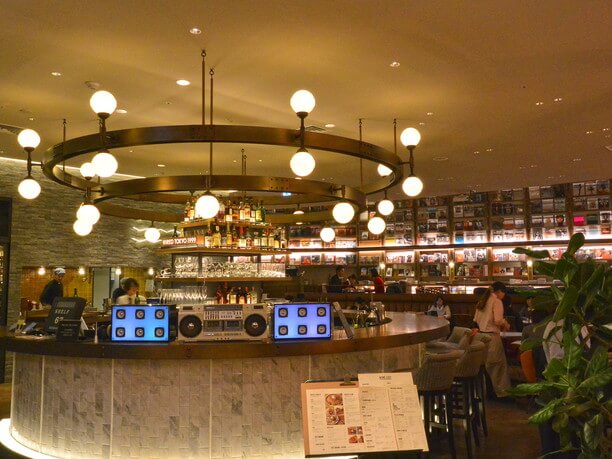 Since the Starbucks coffee on the second floor of QFRONT has walls made of glass, you can see the busy intersection crowded with people below.
When you have time to kill or you are waiting to meet someone, this is a great place to be. You can watch the people for hours without getting bored.
Because Starbucks is open until 4 am, you will still have time for coffee after shopping and dining.
Check out the ultra-large LED Vision "Q'S EYE"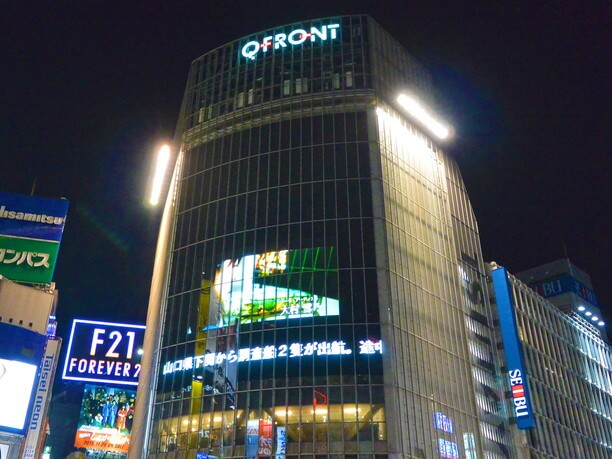 The front wall of QFRONT is quite famous. It's full-color LED images consist of two screens, the main screen and the banner screen "Q'S EYE".
The main screen is 24 feet high and 42 feet wide. The banner screen is 17 feet high and 42 feet wide.
When standing with your back to the Hachiko entrance of the Shibuya Station you will see four large screens. On occasion, they use all four for an advertisement. When they do, it is quite a powerful vision and you can consider yourself lucky to have seen it.
QFRONT
Spot name(Ja)

QFRONT
Address

21-6 Udagawa-cho, Shibuya-ku, Tokyo
Address(Ja)

東京都渋谷区宇田川町21-6
Telephone

03-5428-1071
Open

It depends on the store.
Close

seven days a week (excluding temporary closings)
Parking lot

None