This famous spot that symbolizes Tokyo appears in numerous movies.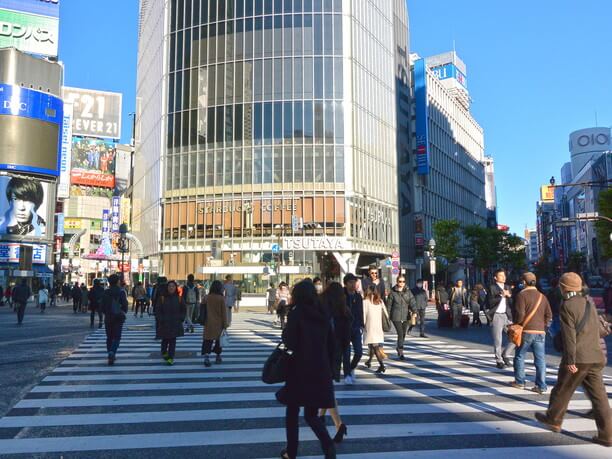 A number of foreign films that were staged in Tokyo have a scene that shows the scramble crossing(スクランブル交差点) at Shibuya Station. The award-winning, "Babel," Lost in Translation," starring Bill Murray and "Resident Evil Ⅳ," just to name a few.
The scramble intersection has become very popular and you could even say it symbolizes Tokyo. If when you visit Tokyo you upload a video of the scramble crossing on YouTube you could make your own popular video.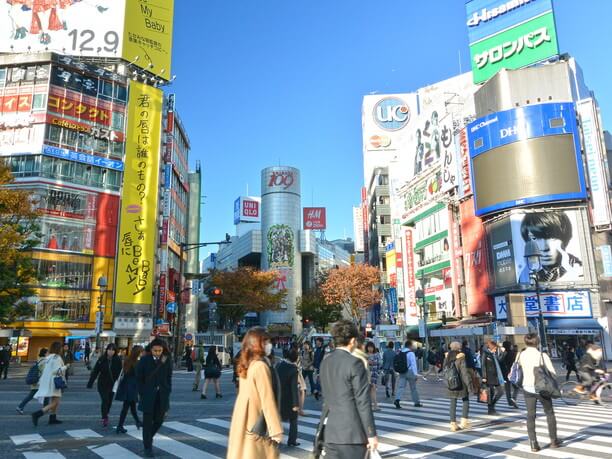 With over 500,000 people crossing in one day. This is considered the world's largest scramble crossing.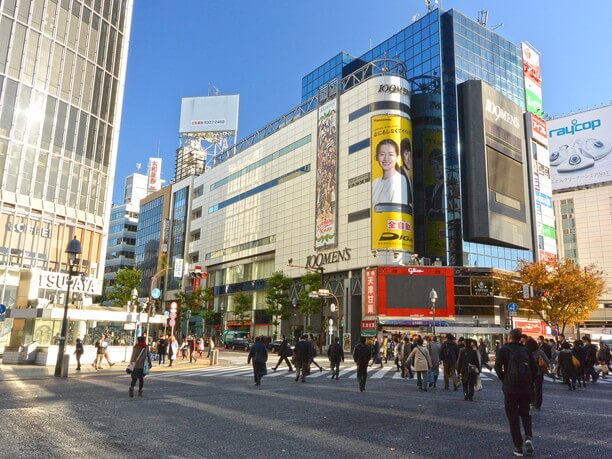 With so many people using their smartphone as they cross this busy intersection you would think that there would be a lot of accidents with people walking into one another. But surprisingly, this is not the case. Even the foreign tourists are able to cross the busy intersection without much problem. But please do not increase your risk of having an accident by using your smartphone while crossing.
Where are the recommended spots to take a picture of the intersection?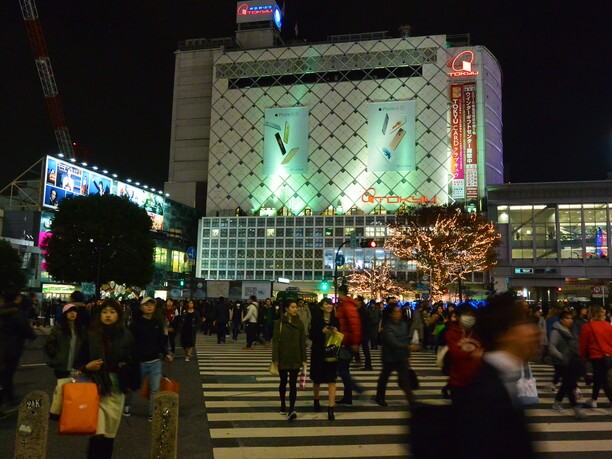 On average there are about 1,500 people in the intersection at one time. With this many people walking through it is not a good idea to stop and take a picture. It can be very dangerous.
So, here are some recommended spots for taking pictures: There is a great view from Starbucks coffee on the second floor of the QFRONT building. There are also great spots for taking pictures at Shibuya Mark City, the Excel Hotel Tokyo and from the passage connecting the Tokyo department store and Keio Inokashira Line Shibuya Station
What plans are there for re-development of the intersection?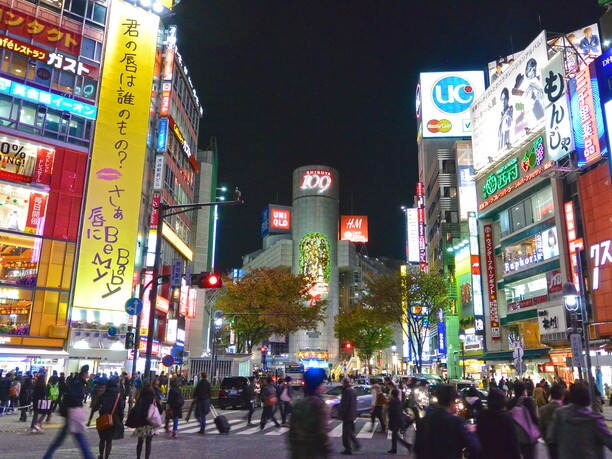 The current re-development plan for the intersection is to build nine more buildings in front of Shibuya Station by the year 2027. One of the buildings will be a 27-story building that will be built directly above the station. The building will have a beautiful view overlooking the scramble intersection.
So even in the year 2027, the scramble intersection in Shibuya will still be an active and well-loved place to visit and take photographs. But don't wait until then. It is still nice to take a photo of its present appearance.
Shibuya scramble intersection
Spot name(Ja)

渋谷スクランブル交差点
Address

Dogenzaka, Shibuya-ku, Tokyo
Address(Ja)

東京都渋谷区道玄坂
Parking lot

None