If you plan on exploring Okinawa City, a 1-day YUI rail pass is your best bet for savings!
From Naha airport (那覇空港) the best way to get to Shuri (首里) in Naha City is taking the Okinawa City monorail "YUI rail." You can purchase the YUI 1 day ticket for 700 yen (350 yen for children).

The 1-day ticket is valid for 24 hours!
1-day tickets are valid for 24 hours. For example, if you arrive on an evening flight into Okinawa you can go out to the center of Naha city at night and enjoy yourself. The next day you can check out some of the popular tourist destinations like Shuri Castle!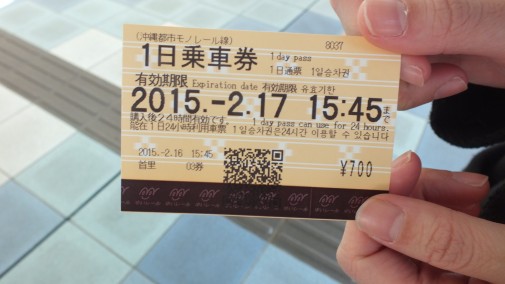 You simply slide the ticket through the turnstile and keep it for further use.
Let us Introduce some of the places you can visit and enjoy while using your YUI pass.
Oroku station area is the gateway Naha airport.
The Oroku district is mostly a residential area. However, there are a few spots to eat some food that is only available in Okinawa's.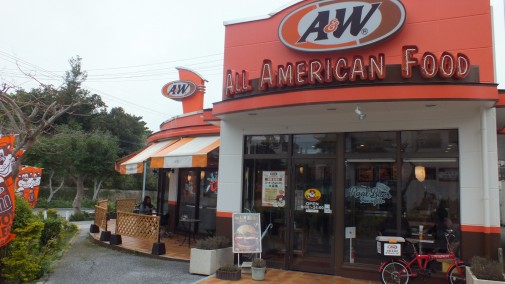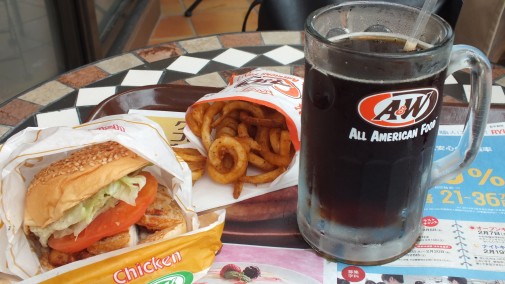 Residents are divided as far as liking root beer. Give it a try and see what you think!
A & W is a popular fast food chain in Okinawa. The local residents nicknamed it "Ender." It has an American atmosphere and is famous not only for its root beer but for its curly fries as well. People love that they get free refills on their root beer. It's free to refill your cup no matter what size you get. So you can just buy the smallest size and save some money. A mug of their ice-cold root beer is exceptional!

Shop: A & W Naha Kinjo branch
Address: 5-8-8 Kinjo Naha-city Okinawa
Hours: 8:00a.m. to midnight.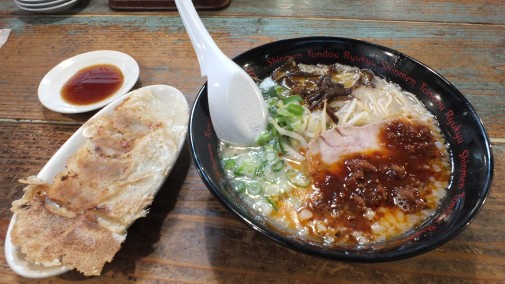 Tondo main branch
"Tondo" noodle shop has 5 stores in Okinawa. They are known for their Okinawa soba and ramen. They offer a full serving for 770 yen and a half serving for 200 yen. They have a students special for 550 yen. The noodles come in either a thicker pork flavor or a lighter salt flavor. Every day the shop is visited by many students and locals. Recently, there are also many tourists visiting the shop from oversea

Name:"Tondo" noodle shop, Head Office
Address: 5-4-6 Kinjo Naha-city Okinawa
Hours of operation: 11:00a.m. to 1:00a.m.(next day)
From Makishi station walking down International Street will lead you to some interesting places to explore!
If visiting international street walk a little ways down and you will find paradise street. It is lined with cafes and shops selling miscellaneous items. Also you can check out the stylish apparel shops on Ukishima Street.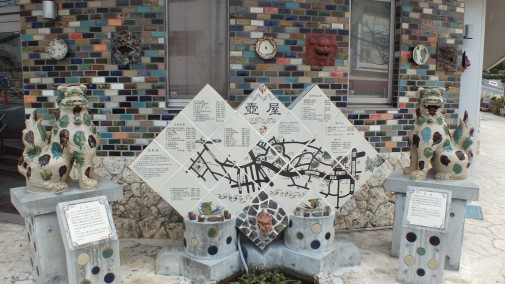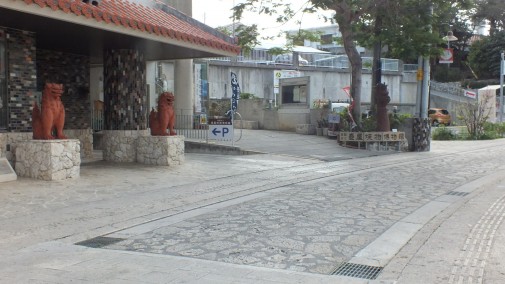 Another popular street to see is Tsuboya yachimun street. From international street take Heiwas and follow it down to the quaint cobblestone street. Yachimun means pottery in the Okinawan language. The street is lined with Shisa and Tsuboya-yaki shops. On a sunny day take a stroll and enjoy this vicinity's rustic atmosphere.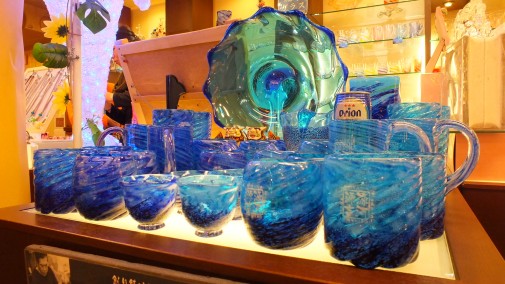 Okinawan Shisa and Ryukyu glass

Name: Kubagasaya at Heiwas street branch
Address: 3-2-56 Makishi Naha-city Okinawa
Hours: 10:00a.m to 9:00p.m.
Sakae-cho market near Asato station is crowded day and night.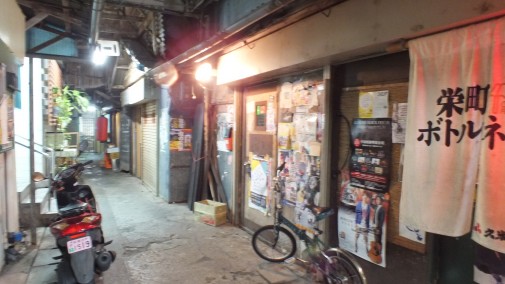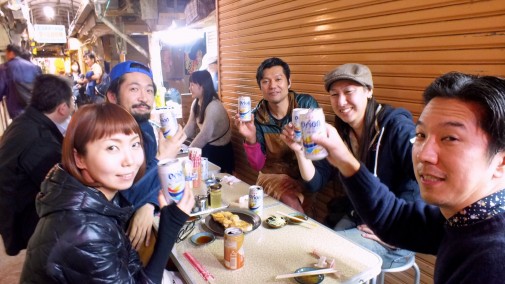 Visiting the Sakae-Cho market is like slipping back in time to the Showa era. It is a popular market rich in the kindness of human touch. The patrons are a fusion of locals and visiting tourists. It is a wonderful place to enjoy delicious food and warm people. Please spend some time at the Okinawa Sakae-cho market.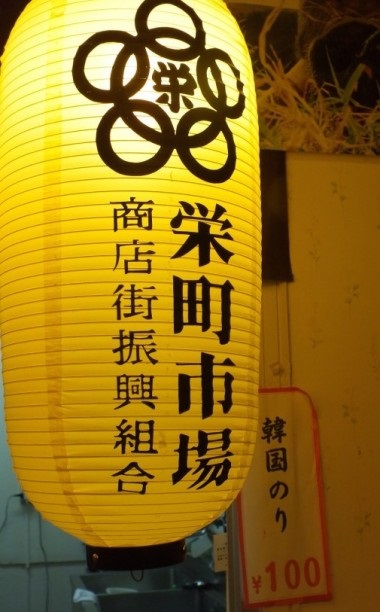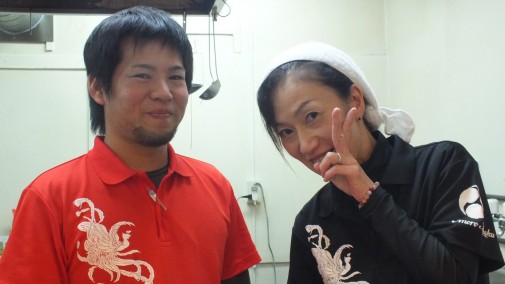 Store name: Omoro-bokujo
Address: 388-74 Asato Naha-city Okinawa
Opening hours: 5:00p.m. to midnight
From shuri station you can walk the cobblestone road to Shuri Castle.
When visiting Shuri Castle, if you have time take a stroll down Shuri Kinjo-Cho cobblestone road from SHURI Castle. You will see all the houses along the way made in Okinawa's Ryukyu style with lime stone and tile roof. There is an exceptional view overlooking the town of Naha that you can see while going down the hill.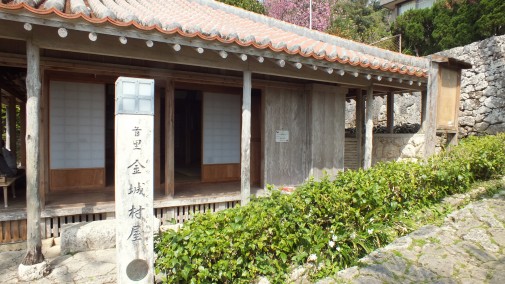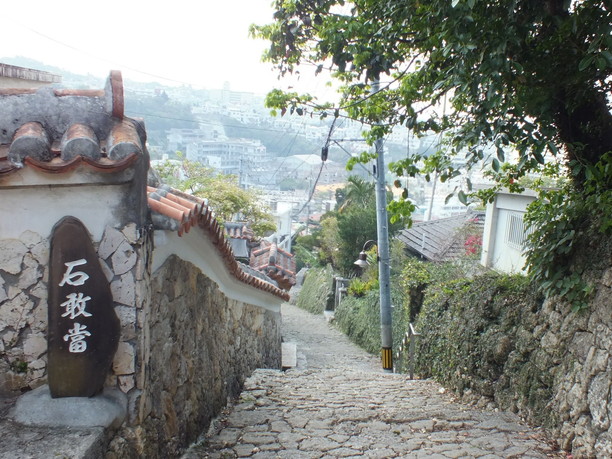 The Sakae-Cho market is crowded for lunch by day and for drinks at night.
Your 1 day YUI ticket is good for a discount at some of the area stores.

Okinawa urban monorail co., Ltd.
http://www.yui-rail.co.jp/index.html